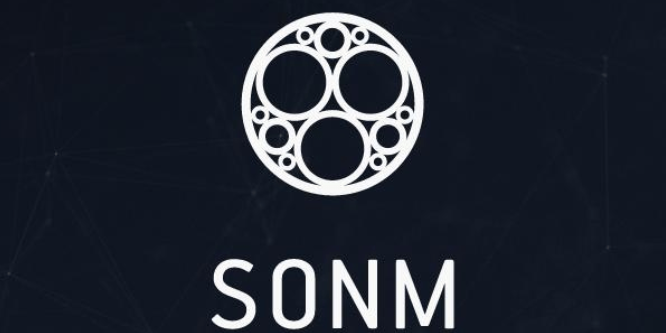 Introduction
SONM Coin is a supercomputer network, which serves both for page hosting and complex computation.
Because of this diversity, SONM Coin is pursuing an approach that serves to solve a global problem – the development of a distributed multi-purpose computer network.
In contrast to centralized cloud services, SONM Coin relies on a "fog structure" in which many decentralized computing units form the cloud service and provide computing power via the Internet.
In addition, SONM is based on fog structures which, in contrast to conventional cloud solutions, are highly cost-efficient.
As a result, no prepayments are required, as is the case with well-known cloud providers.
In addition, decentralization means that SONM Coin cannot be controlled and managed by governments.
SONM Coin is based on peer-to-peer technology and also relies on smart contracts that are part of the Ethereum blockchain.
SONM is distributed via the SONM Coin, which is traded under the abbreviation SNM.
Since almost every online service is dependent on external computing capacity, a large potential market for SONM is opening up, so that the SONM Coin can be used to solve these problems.
In addition, every Internet user can participate in SONM and provide their own computing power to receive a reward in the form of SONM coins.
What is the company's vision behind SONM Coin?
SONM wants to change the market for cloud-based computing power in the long term by expanding its own network and providing transparent and decentralized computing power at a fair price.
To achieve this long-term goal, SONM relies on a growing community that also participates in the development of SONM Coin.
Already at this point in time, a positive development for investors can already be seen, so that SONM anticipates a growing response in the long term. In particular, the growing demand for external computing power at a competitive price leads us to expect a positive business development.
In order to bind additional investors, existing investors participate in the transactions on a pro rata basis, so that SONM is talking about investing and passive income stream from dividends accruing.
Which use cases does SOMN define for the SNM coin?
SOMN's focus is on providing external computing power, particularly hosting websites, serving as a server for online games, providing computing power to neural networks and rendering video and computer graphics to add value and growth.
What is the market capitalization of SONM Coin?
The official Initial Coin Offering of the SONM coin took place on July 18,2017 at a price of 0.036 USD.
This resulted in a current market capitalization of around USD 84.48 million. SNM's current price is USD 0.23, way above the previous high of USD 0.11 on September 12.
In addition, there are currently 331 million coins in circulation, although the maximum limit has been set at 444 million coins.
In addition, SNM's daily trading volume amounts to USD 618,000, which, with a 34% share, is mainly realised in exchange between SNM and Bitcoin.
However, the exchange transaction between SNM and Ethereum is also considerable, as the daily trading volume amounts to around USD 140,000 and is thus around 22.5 %.
How to buy it?

Where to store it?
Best and safest option to store your coins is to download an official coin wallet and store it on a hardware wallet (if it is supported) – our recommendation is just go and buy Ledger Nano S or Trezor Wallet

or KeepKey

, those are the safest options. You can read our article on how to use Ledger Nano S wallet and where to buy it or check out other top physical crypto wallets here. You can also create a paper wallet – learn here more about crypto wallets.

CaptainAltcoin's writers and guest post authors may or may not have a vested interest in any of the mentioned projects and businesses. None of the content on CaptainAltcoin is investment advice nor is it a replacement for advice from a certified financial planner. The views expressed in this article are those of the author and do not necessarily reflect the official policy or position of CaptainAltcoin.com