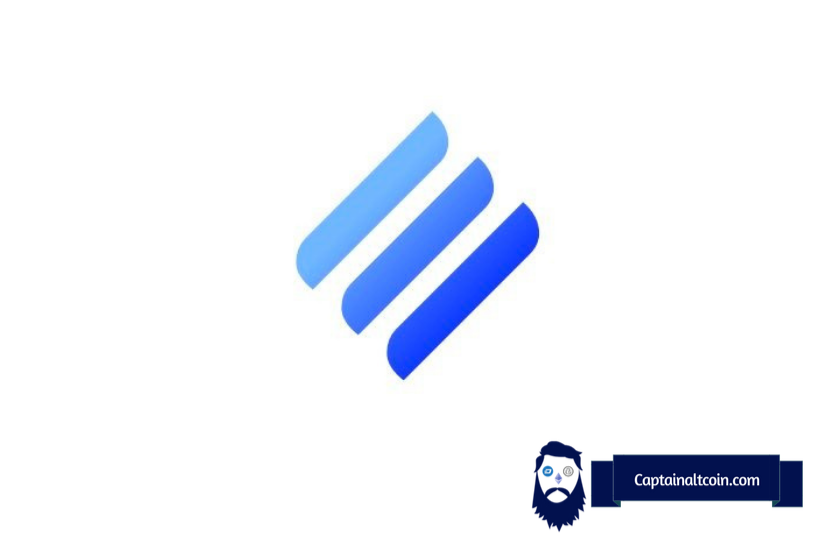 What Is Linear Finance?
---
Linear Finance is a Cross-Chain Compatible, Decentralized Delta-One Asset Protocol with Unlimited Liquidity; a non-custodial, cross-chain compatible, delta-one asset protocol. Its long term DeFi vision is to increase inclusiveness and democratize access to investment assets of both digital and traditional nature.[1]
It allows users to trade liquid assets quickly, seamlessly, and cost-effectively with cross-chain compatibility, and serves in the creation of synthetic assets with zero slippage. All of this is possible by combining substantial technical experience from numerous crypto projects with extensive financial experience in exotic and structured assets from traditional global asset management firms.[1]
LINA, the native token of the platform, is what backs this whole process[1]. It has a variety of use cases that will be further expanded upon down below along with its tokenomics, team members and more.
LINA Price Prediction 2021
---
Below we take a look at LINA and examine some details and predictions to estimate a reasonable price for 2021, as well as for the upcoming years. It should be noted that while price predictions are based on data, and often are analyzed by AI, they should never be taken as financial advice nor be used as a solid basis for an investment, and neither should this article. It is always highly recommended users do their own research into the projects whose tokens they wish to invest in.
Since the whole market is tightly correlated, general sentiment is always the first thing to check before predicting the prices of individual coins. So, let us do a quick overview of the market. After a brutal crypto winter in 2022, the market has shown signs of life in 2023. Bitcoin has rallied 80% so far, putting it on track for its best year since 2020. Ethereum is also up 50% year-to-date. Several factors have fueled this crypto rebound. Most notably, Ripple Labs won a key legal victory against the SEC in June, leading to a short-lived price bounce. Renewed institutional interest has also provided a boost, with major firms like BlackRock pushing for Bitcoin ETF approval. Meanwhile, inflation has triggered a crypto comeback as digital assets gain appeal as an anti-inflation hedge. However, major headwinds persist. The total crypto market cap stands at $1.1 trillion after peaking at $3 trillion in late 2021. And volatility remains high. Bitcoin spiked to a 2023 high near $32,000 in May but has since pulled back below $30,000 amidst intensifying regulatory scrutiny. The SEC continues targeting top exchanges like Coinbase and Binance. While the worst of crypto winter seems over, the road to full recovery looks long. But institutional adoption continues growing steadily, and some analysts forecast Bitcoin topping $100,000 within a couple years. Regulatory actions remain crucial to watch. If cryptocurrencies can cement themselves as digital gold safe havens, macro trends could fuel their next bull run. But more clampdowns present downside risk. After a tumultuous 2022, 2023 shows crypto turning a corner - but uncertainty still looms large.
Below is a tabular overview of how will LINA develop in the short-term (for the next 90 days), according to our prediction model:
Next 30 days
Next 60 days
Next 90 days
Fundamentals
---
Use Case
---
LINA backs Linear's collateralized debt pool, which is the backbone of Linear's protocol; eventually it can start backing other assets, both digital and real-world. Users who have provided collateralized assets to the debt pool are able to "build" Linear USD (ℓUSD) which can then be used to purchase synthetic assets (Liquids) on the exchange. The collateralized assets are subsequently pooled to enable instantaneous liquidity and serve as a counterparty.[1]
In addition to being a collateral token, it is also one of governance, enabling holders to vote on distribution models, assets to be listed, oracle selection, pledge ratio and so on, and LINA holders within the debt pool will obtain pro-rata fees from the building of Liquids.[1]
Tokenomics
---
According to data gathered from Coinmarketcap and Messari:
Both the total and max supply are capped at 10,000,000,000 tokens
Of which around 3,900,000,000 tokens are in circulation
And currently the starting inflation is set at 60% [1]
Some supplemental data:
Its market cap sits at around $228,500,000 – around $573,300,000 when fully diluted
Coinmarketcap currently ranks it at #249 on its platform
Messari ranks it #14 in all Decentralized Exchanges
Since the max supply has been determined, there are no fears of future tokens being minted; this means that any inflation that is to take place is limited to the total supply being introduced into circulation, and the price of LINA cannot be further inflated beyond that point.
The data presented above can be subject to change, always visit the source for up-to-date information: Coinmarketcap – Messari
Team
---
According to Coinmarketcap, who have based their research on Linear's official LinkedIn: Linear Finance was co-founded by individuals Drey Ng and Kevin Tai, the former of whom is a blockchain instructor and co-founder and current chief product officer of Liquefy, and the latter a Harvard Business School graduate and former vice president of Credit Suisse in Hong Kong. As of writing, the company has around 8 employees.
The team's primary social media account is their Twitter, which currently welcomes over 42,000 followers who engage with their tweets by the hundreds. Speaking of tweets, their primary focus is centered around the project and updates, events and new listings, to name a few. While the account doesn't always engage in hyping, it does on some instances subtly promote the token – such as in this tweet – and often retweets other posts that share similar sentiments. Although that is not a major red flag, it does inspire caution, and a reasonably close eye is recommended to be kept on the account.
The team also has an announcement group on Telegram that has around 5,000 subscribers that tune in for updates, which they receive in the form of links to the project's tweets.
The project itself uses simplistic graphics, with a combination of white, grey, blue and black colors that make up a calm, modern and smooth palette. The tone of voice used by the team is modern, but does not stand out in any particular way; it is up-to-date with PR standards of the present, uses hashtags reasonably, and emojis seldomly.
Community
---
The community on the other hand is primarily present on two platforms: Discord and Telegram. The former currently has around 7,800 members, and the latter has around 9,400 in its global group and a combined number of around 2,600 in its region-based subgroups.
While not mentioned on the website – implying it is unofficial – there's a subreddit dedicated to the project called r/LinearFinance. There are only around 600 members subscribed, and the sub itself is rather inactive, with the latest post being made around 25 days ago at the time of writing.
Overall the activity of the community depends on the platform; as they seem to be mostly active on Twitter, whereas their unofficial subreddit is rather cold. The results are mixed, but such varying levels of activity are expected from new projects in crowded spaces. On the plus side, relative to other projects, their Twitter seems to be doing alright considering the circumstances.
Exchanges & Wallet Support
---
At the moment, there are around 24 exchanges featuring LINA[2], and at least 4 trusted wallets in which users can hold their LINA tokens.
Market Price Prediction
---
Here are what different price predictors are forecasting for the LINA token for 2021, as well as for the upcoming years:
---
Wallet Investor is currently forecasting a price of ~$0.09 (+60%**) for the year of 2021, and for 5 year's time, ~$0.28 (+400%**). It ranks LINA as a "C" in terms of price predictability, a sort of neutral score that's neither good nor bad.
| | |
| --- | --- |
| 2021-2022 | 2026 |
| ~$0.09 | ~$0.28 |
---
This particular predictor also predicts positive movements, but to a lesser extent. It forecasts a price of ~$0.08 (+50%**) for 2021, and that of ~$0.19 (+235%**) for 2026.
| | | | | | | | |
| --- | --- | --- | --- | --- | --- | --- | --- |
| 2021 | 2022 | 2023 | 2024 | 2025 | 2026 | 2027 | 2028 |
| ~$0.08 | ~$0.09 | ~$0.12 | ~$0.13 | ~$0.18 | ~$0.19 | ~$0.22 | ~$0.24 |
---
Trading Beasts forecasts an average price of ~$0.07 (+25%**) for the end of 2021, and by the end of 2024, an average price of ~$0.17 (+200%**), in a somewhat similar tone as its counterparts.
| | | | |
| --- | --- | --- | --- |
| 2021 | 2022 | 2023 | 2024 |
| ~$0.07 | ~$0.11 | ~$0.14 | ~$0.17 |
*These predictions are merely supplemental data and should not be taken as financial advice
**Percentages are based on current value and could change anytime
LINA Price Prediction 2023
---
Our prediction model sees a temporary switch to a bear market at the beginning of 2023 before we move onto another leg up in Q3 & Q4 of 2023.
LINA Price Prediction 2025 – 2030 – 2040
Our prediction model sees LINA reaching new highs in 2025 and the price below:
$ 0.0216
2030 & 2040 are way too far for a reasonable prediction but 2-10x of our 2025 is certainly plausible.
Where & How To Buy LINA
---
Where to buy Lina:
---
LINA is available in dozens of exchanges, including but not limited to: Binance, 1inch, Pancakeswap, FTX, Huobi and Sushiswap.[2]
How to buy Lina:
---
The process of buying crypto can differ from exchange to exchange, but here are solid guidelines on how to buy LINA:
Already have an account on an exchange that supports LINA?
Purchase LINA with your preferred payment method.
Or
Swap some of your tokens with LINA.
Note: When buying or swapping tokens, some exchanges may have minimum amounts in place. Additionally, most exchanges issue varying fees for purchases and swaps.
LINA Wallets
---
The following wallets are widely used, trusted, and support the LINA token:
Summing It All Up
---
Linear's long-term vision, according to their whitepaper, is of two parts: to provide a platform for any user to gain exposure to a wide rangec of assets without slippage and settlement time; and to act as a reliable gateway with the adoption of cryptocurrency and the collaboration of Decentralized Finance and Centralized Finance.
The latter part of their vision is the most interesting, as one scenario that we may possibly see as DeFi sees wider adoption, is the somewhat odd collaboration of DeFi and CeFi. While unlikely, it is in the realm of possibilities, and a project like Linear with all its tools, capabilities and services, might play a role big enough to justify a price increase in its LINA token – which itself is essential to Linear's protocol.
References & Resources:
Read also our other predictions:

CaptainAltcoin's writers and guest post authors may or may not have a vested interest in any of the mentioned projects and businesses. None of the content on CaptainAltcoin is investment advice nor is it a replacement for advice from a certified financial planner. The views expressed in this article are those of the author and do not necessarily reflect the official policy or position of CaptainAltcoin.com