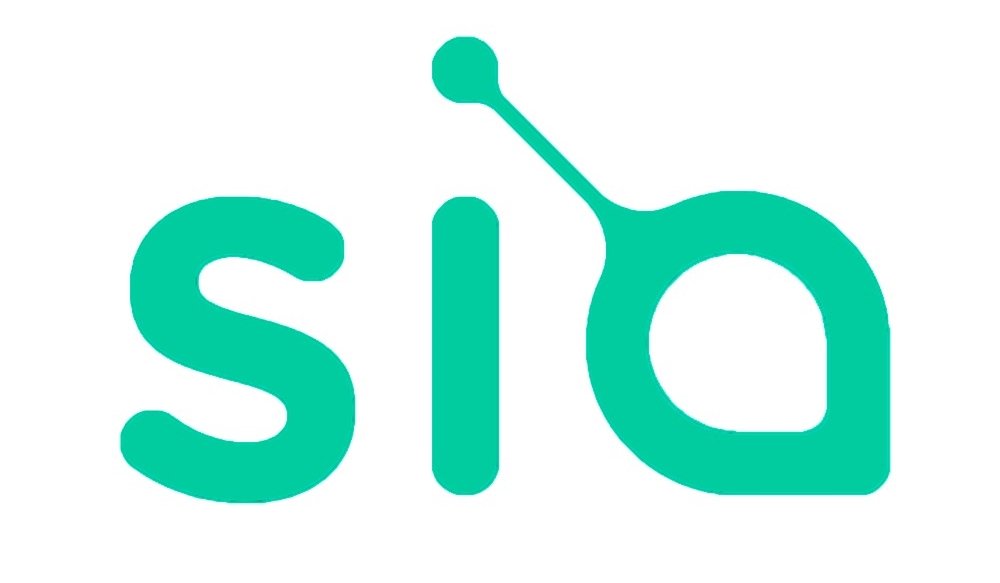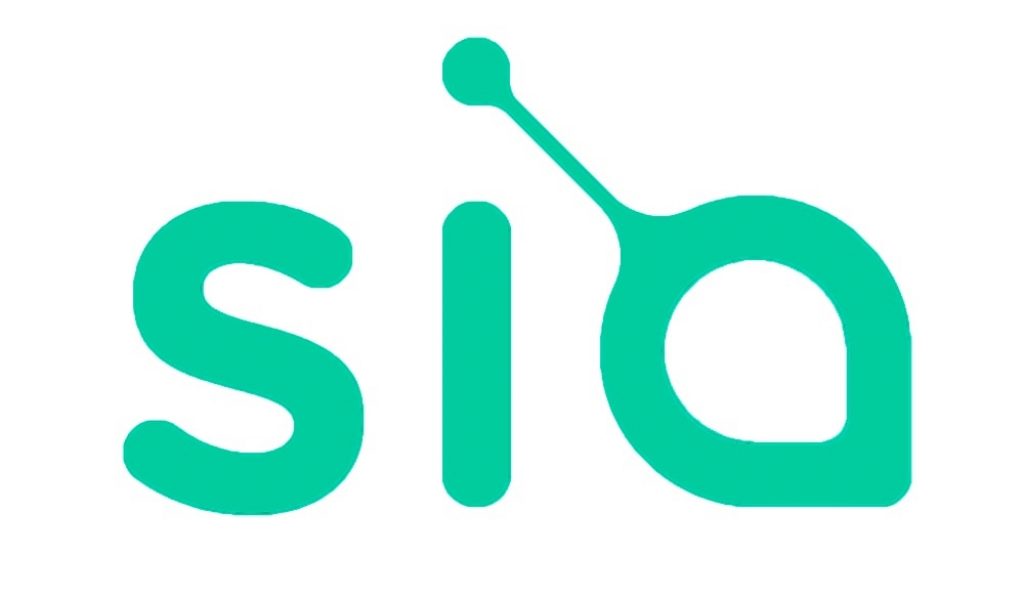 In this guide, we will voice our own and market's opinion on Sia future while discussing Sia price forecast for 2023 and beyond.
Please bear in mind that you should take this and any other prediction with a grain of salt since predicting anything is a thankless task, let alone predicting the future of a novel, highly volatile financial asset like Sia Coin.
Now, let's head into it.
Before we delve deep into the Iota price prediction and answer questions if Sia is a good investment or not, why will SC succeed or fail or why will Sia price rise or drop, let's quickly throw a glance at what is Sia coin and its to date history.
SiaCoin Price Prediction – Intro
Sia  is  one of the players in the decentralized storage space. The cloud storage industry is massive and companies like Sia are hoping to put a dent in the dominance of other popular storage platforms such as Dropbox, Amazon S3, and Google Drive.
We have listed SIA as one of the best cryptocurrencies to invest in 2023 and beyond.
But what sets Sia apart is that it is a decentralized, encrypted, peer to peer cloud storage platform.  It is encrypted, multiplied, chopped into little bits, and then all those little bits are sent around to a bunch of different hosts. When you want access to your file (think of it as being in a T-1000 type state), the appropriate bits are recompiled and you get your file.
Sia has reduced overhead dramatically by building the framework and outsourcing the storage to anyone with an internet connection and a hard drive. That's why it can charge a much lower fee. They multiply the bits in case a node holding a piece of your file happens to be offline.
Unlike most new coins, the Sia team chose not to hold an ICO. Instead, Sia began life when its genesis block was mined. This is very unusual in the cryptocurrency world. However, so far this has seemed to work out for Sia. Thanks to prominent investors such as Fenbushi Capital, Raptor Group, Procyon Ventures, along with angel investors like Xiaolai Li, the Sia team managed to raise over $1.25 million in funding without an ICO.
The idea of Sia was conceived at the HackMIT 2013 Hackathon, and was officially launched in June of 2015. It is now backed by Nebulous Inc, whose self-proclaimed mantra is: 'Re-decentralizing the Internet'.
How to evaluate fundamentals of a crypto project
We should consider crypto valuations like educated gambling, a 'prediction market' where we are betting on the odds of project and token success. There are some catalysts of success we can identify:

Project success drivers (user traction, strong financial bottomline, good treasury management, network effects/synergies between users and token investors)
Real user traction is the most important driver of success, that is what most of holders call "adoption". If people start using certain crypto project because they find it useful and it makes their life easier, that is a guarantee of success. So far, almost no crypto project can claim to have done so.
Strong financial warchest that will enable teams behind the project to develop their visions, incentivize other developers to join them and start using their product is also a crucial aspect of any project. Tied into it is treasury management – especially for the project that had big ICO proceeds. Temptation to squander all those millions into "conferences and events" (read hard-core partying on yachts and luxury hotels) was massive, especially if we consider that majority of token projects founders were no-names and ordinary employees that worked for a paycheck before the ICO fairy-tale happened to them.
Another adoption indicator – network effects, where every additional user of a good or service adds to the value of that product to others. When a network effect is present, the value of a product or service increases according to the number of others using it.
If you can objectively notice that your favorite token project has some of these traits happening for it, be happy – you might have found a winner.
Token success drivers (favourable demand-supply dynamics, programmable incentives on token, aligned incentives with management team and consensus on token as common unit of value creation).
Token success is completely dependent on tokenomics. As defined by infloat.co, tokenomics involves the incentivization of certain stakeholders to ensure particular behavior.
So, tokenomics is essentially an incentive structure designed to ensure that a token has a purpose and utility within its native network. It is the study of how coins/tokens work within the broader ecosystem that can be considered as a sovereign micro-economy. This includes such things like token distribution as well as how they can be used to incentivize positive behaviour in the network.
For example, bitcoin is designed to ensure that bitcoin miners have a reason to mine new bitcoin. Miners validate bitcoin transactions and receive (or create) newly minted bitcoin in the process.
On the other hand, individuals, businesses and other bitcoin users pay a transaction fee for miners to include their transaction in the next block. This ensures that even when all bitcoin have been minted (to the tune of 21 million, which should happen in around 2140), bitcoin miners are still incentivized to keep 'mining' (i.e. validating transactions).
To paraphrase all of the above in the simplest terms: if you, after weeks of research and reading, can't figure out why the project needs to have a token, it probably doesn't.
So why does the token exist then?
– To make the project founders rich.
But there are some people on Twitter, Reddit, Telegram claiming otherwise.
-Yes, they are either: paid to do so by those same founders, they are desperate and delusional bad holders or they are just stroking their own ego with newly learned fancy economic terms and jargon.
Needless to say – stay clear of such projects.
Captainaltcoin's SiaCoin Prediction 2023
Since the whole market is tightly correlated, general sentiment is always the first thing to check before predicting the prices of individual coins. So, let us do a quick overview of the market. After a brutal crypto winter in 2022, the market has shown signs of life in 2023. Bitcoin has rallied 80% so far, putting it on track for its best year since 2020. Ethereum is also up 50% year-to-date. Several factors have fueled this crypto rebound. Most notably, Ripple Labs won a key legal victory against the SEC in June, leading to a short-lived price bounce. Renewed institutional interest has also provided a boost, with major firms like BlackRock pushing for Bitcoin ETF approval. Meanwhile, inflation has triggered a crypto comeback as digital assets gain appeal as an anti-inflation hedge. However, major headwinds persist. The total crypto market cap stands at $1.1 trillion after peaking at $3 trillion in late 2021. And volatility remains high. Bitcoin spiked to a 2023 high near $32,000 in May but has since pulled back below $30,000 amidst intensifying regulatory scrutiny. The SEC continues targeting top exchanges like Coinbase and Binance. While the worst of crypto winter seems over, the road to full recovery looks long. But institutional adoption continues growing steadily, and some analysts forecast Bitcoin topping $100,000 within a couple years. Regulatory actions remain crucial to watch. If cryptocurrencies can cement themselves as digital gold safe havens, macro trends could fuel their next bull run. But more clampdowns present downside risk. After a tumultuous 2022, 2023 shows crypto turning a corner - but uncertainty still looms large.
Below is a tabular overview of how will SC develop in the short-term (for the next 90 days), according to our prediction model:
Next 30 days
Next 60 days
Next 90 days
Essential tools you need to succeed in crypto
Sia Coin price prediction 2023
The majority of projects will fail — some startups are created just to gather funds and disappear, some would not handle the competition, but most are just ideas that look good on paper, but in reality, are useless for the market.
Vitalik Buterin, co-founder of Ethereum said:
"There are some good ideas, there are a lot of very bad ideas, and there are a lot of very, very bad ideas, and quite a few scams as well"

As a result, over 95% of successful ICOs and cryptocurrency projects will fail and their investors will lose money. The other 5% of projects will become the new Apple, Google or Alibaba in the cryptoindustry. Will SC be among those 5%? Hard to tell but probability for that is higher than with most other coins primarily for 2 reasons: solid use case and legit team behind the project.
Looking at the last quarter of 2023, the cryptocurrency market shows promising signs of a potential rebound. Bitcoin's 55% gain so far and renewed institutional interest indicate positive momentum. Despite regulatory challenges, the market remains resilient, with a total capitalization of $1.05 trillion. Anticipation is high for a positive and prosperous period ahead, with experts closely monitoring market trends and institutional crypto activity.
CaptainAltcoin's prediction model takes market sentiment into an account and reacts accordingly. Below is a month-by-month breakdown of the last months of 2023 and 2024:
SC Price Prediction 2025
Our prediction model sees SC reaching $ 0.0117 in 2025.
What will SC be worth in 5 years?
The price of SC in 5 years could lie around $ 0.0055, according to CaptainAltcoin's prediction model.
What Do Experts Say About Sia Coin Price Prediction?
Crypto experts have made various predictions for the price of Siacoin (SC) for 2024 and beyond:
Changelly predicts that the average trading price for SC in January 2024 will be around $0.00317.
Cryptonewsz suggests that the price of SC might exceed $0.0165 in the long term.
DigitalCoinPrice forecasts that SC will start 2024 at $0.00911 and trade around $0.0112 through the year.
Traders Union estimates SC will trade between $0.00546 – $0.00668 by end of 2023, reach $0.01145 by end of 2025, and could be worth $0.05852 in 2030.
Godex.io predicts the highest price SC could hit in 2024 is $0.014, providing investors with a 193% ROI.
However, PricePrediction.net expects a significant decline in SC's price by 2030.
Sia Coin Price Prediction 2030 – 2040
What Siacoin will be worth in 2030?
Our forecasting model sees Siacoin reaching $0.0293 in 2030.
What Siacoin will be worth in 2040?
Our forecasting model sees Siacoin reaching $0.0585 in 2040.
Will Siacoin replace / surpass / overtake Bitcoin?
No, Siacoin will not replace or overtake BTC.
Can Siacoin reach $0.10?
Yes, it is possible that Siacoin can reach $0.10 but only in the distanced future, after 2030.
Can Siacoin reach $1?
No, our prediction model sees no possibility for Siacoin to reach $1 in the short or mid-term period.
Is Siacoin worth buying?
We are advocates of moderately risky investing – invest most of your crypto portfolio in BTC (50%); 35% in a basket of big cap coins and the rest in small projects with huge upside. So, in this context, Siacoin is worth buying.
Is Siacoin a good investment?
Siacoin is, just like all other cryptocurrencies, a risky investment. It does have higher probability of going up than down because of the good use case, well-designed tokenomics, active community and a solid team behind it.
How much will Siacoin be worth?
For the short-term future, it could reach $0.0019. In the long-term (8-10 years), it could jump to $0.0293 or even higher.
Why will Siacoin succeed and go up in price?
Siacoin has a good use case, well-designed tokenomics, active community and a solid team behind it. All of these are a prerequisite for success and that is why our prediction model sees Siacoin rising up to $0.0293 in 2030.
Why will Siacoin fail and drop in price?
Crypto projects fail for various reasons. Some of the most common ones are: team goes rogue and abandons the project, regulators declare it illegal and press exchanges to delist it, lack of media attention, more successful competitors, lack of well designed marketing strategy, losing community support, potential vulnerability in the protocol, failing to achieve anticipated minimum developement activity on the protocol, failing to attract new developers to build on their platform.
How high will Siacoin go?
Our forecasting model sees Siacoin price exploding and reaching $0.0585 in a distant future.
What is the short-term prediction for Siacoin?
Siacoin will reach $0.0019 in the next 90 days, which is a 39.4% change over the current price which hovers around $0.0031.
Can Siacoin make you a millionaire?
Yes, if you buy large enough sum of it. Do not expect to invest $100 and become a Siacoin millionaire. But 100x price explosions are a common sight in crypto, so a $10k investment in Siacoin could make you a millionaire.
Siacoin Price Prediction Today - What will be the price of Siacoin tomorrow?
Siacoin will hover around $0.0031 tomorrow.
Conclusion
Having read this price prediction for SC, logical question that pops up in everyone's mind is: should I invest in SC? Well, that is very hard to answer without knowing personal preferences and investing profile of each of you.
There are definitely enough reasons that make Sia a good investment but projecting a certain and bright future for Sia coin would be irresponsible from our side. Our general recommendation is to keep at least 50% of your crypto portfolio in BTC, 35% of your crypto in large cap coins (ETH, ADA, XRP, XLM etc) and 15% in small cap coins with big upside. That way you are covered in most of the scenarios crypto could play out (except if it crumbles into annihilation, which is always a possibility but I would expect you've already come to terms with that option).
Read also:

CaptainAltcoin's writers and guest post authors may or may not have a vested interest in any of the mentioned projects and businesses. None of the content on CaptainAltcoin is investment advice nor is it a replacement for advice from a certified financial planner. The views expressed in this article are those of the author and do not necessarily reflect the official policy or position of CaptainAltcoin.com