One of the best ones at the market right now
PROS
Easy to Use
New coins added very often
Good Support
Acceptable fees
User-friendly Trading Interface
CONS
No Fiat Payment Options
No phone Support
Update May 2019
The "security breach" that happened on May 7th, resulted in 7,000 BTC being stolen from the exchange using advanced methods that helped the hackers remain undetected. The stolen Bitcoin at today's prices, brings the total loss at the hands of hackers to roughly $41 million dollars. Shortly after the company noticed the hack, the company blocked some features on the platform in order to perform a security review. In particular, withdrawals and deposits have been frozen for a week so that hackers can't steal more crypto assets. All functions and features were re-enabled after a week.

Binance is one of the crypto unicorns. CZ led exchange has taken crypto world by a storm and rocketed past its competition to take up the top spot in almost every cryptocurrency ranking out there.
Whether you're just starting out with cryptocurrencies or you are a professional trader, Binance offers a wide variety of tools for engaging with digital asset markets. It's straightforward to purchase and sell cryptocurrencies through the Binance platform. There are also some additional features that make the platform capable of handling complex trading operations, as well.
In this article, you are going to learn how to purchase, sell and trade cryptocurrencies on Binance exchange.
What is Binance?
Let's start this Binance review by telling you where Binance is located: they have first relocated to Hong Kong from China and then moved to a small european island of Malta. This cryptocurrency exchange that has been gaining momentum over the past few months. The platform gives users access to a robust set of trading tools, charts and security features. The exchange was created by experienced professionals in the cryptocurrency space, and the most recognizable name behind this project is that of Changpeng Zhao, former CTO at OKCoin.
Binance was created after attracting funds via an ICO (Initial Coin Offering – creating a new digital asset, backed by the project), and it began live trading in July 2017.
Binance is known for its fast transaction processing as well as its low trading fees (0.1%). The Binance technology is capable of processing 1.4 million orders each second. This makes the platform a world leader in potential cryptocurrency exchange volume.
By offering both Basic and Advanced exchange interfaces, Binance is rumored to plan to offer professional traders an access to more complex options, such as margin trading (hello BitMex), and it also makes it easy for beginners to execute simple trades.
Binance currently supports Chinese, English, Korean, and Japanese language.
Binance is compatible with:
PC client
WeChat
HTML5
Android
iOS
Web*
Trade Coins on Binance
Available Cryptocurrencies
Binance has a vast selection of cryptocurrencies with pairings to Tether, Ethereum, XRP, its native BNB token and Bitcoin. Here are some of the available coins:
Bitcoin Cash
Bitcoin Gold
EOS
OmiseGo
IOTA (Binance is one of only two major cryptocurrency exchanges where IOTA can be bought)
+100s more cryptocurrencies with new ones being added almost on daily basis.
Fees
Making deposits to Binance in any supported currency, creating an account online, and downloading the Binance mobile app is completely free. You may incur a fee when withdrawing funds from Binance. However, fees vary depending on the currency.
The fee structure at Binance is very competitive in the current environment. When trading on Binance, Binance charges a flat 0.1% fee on each trade. For a platform that doesn't use a fee schedule, this is definitely one of the lowest fees in the industry.
Binance has issued its own token, BNB – click here to read more about it and its wallets. This token can be used to pay any kind of fees incurred on the exchange. If you pay using BNB, you currently receive a 50% discount on the trading fee, 25% during the second year, and so forth – bringing it down to 0.05%.
BNB Withdrawals: 1 BNB
BTC Withdrawals: 0.0005 BTC
GAS Withdrawals: Free
BTM Withdrawals: 1 BTM
SNT Withdrawals: 1 SNT
EOS Withdrawals: 0.1 EOS
NEO Withdrawals: Free
QTUM Withdrawals: 0.1 QTUM
ETH Withdrawals: 0.005 ETH
LTC Withdrawals: 0.001 LTC
BCC/BCH Withdrawals: To be confirmed
Trade Coins on Binance
How to Buy Bitcoin with Binance?
Binance currently deals only with cryptocurrencies and does not offer fiat/cryptocurrency pairings, which means that you will need to go elsewhere if you want to buy Bitcoin or another cryptocurrency with US dollars, Euros, or another fiat currency.
There are a number of cryptocurrency exchanges that allow fiat/crypto trades. However, Binance has announced that it does not plan to incorporate support for fiat trades.
How to Make a Trade on Binance?
You can view the markets on Binance without registering for an account. However, you will need to sign up and log in to actually make a trade.
Select "Register" from the main website. Follow the steps to create a new account. It's important to note that you will probably need to verify your email address in order to activate your account.
Once your account is confirmed, you will be able to log in to Binance using your userID/email address and password. Be sure to double-check that the URL is correct and uses the https protocol to prevent phishing attacks.
To deposit funds into your account, click on the "Deposits Withdrawals" link under the "Funds" tab. From there you will see a list of supported currencies, so choose which cryptocurrency you'd like to fund your account with (Bitcoin is typically near the top) and click "Deposit".
Binance provides you with a deposit address for the currency of your choice, and this is the address you will want to send your funds to. You can either use the provided QR code or copy the alphanumeric code.
Whether you're keeping your funds on a third-party wallet or another exchange, just go there and send the funds to your Binance deposit address, either via QR or by pasting in the code.
Once the transaction has been confirmed, it will usually take a couple of minutes to process, so you may not see the transfer register instantly in your available Binance balance. It's important to note that when a transaction is in the process of being confirmed, it may appear in the "In Order" tab.
Once your account has some funds, you can proceed with trading. To make a trade, navigate back to the exchange dashboard by clicking either "Basic" or "Advanced" under the "Exchange" tab in the upper left-hand corner. For beginner traders, the "Basic" view is easier to navigate.
Go to the trading pairs tab and choose the trade you want to make. If you have deposited Bitcoin to your account, you will be able to purchase several different cryptos with Bitcoin. One more thing worth noting is that Binance also supports some trading pairs which use Ethereum as a base currency. This means that if you want to take advantage of the BNB token for decreased fees on Binance transactions, you can use either Ethereum or Bitcoin to purchase BNB.
Once you've selected your desired trading pair, simply enter the desired amount of currency you want to buy. Also, you need to set the price you're willing to pay for it. Once the details have been confirmed, click the "Buy" button in order to complete the transaction.
When you have bought a new cryptocurrency, your funds will show up in that cryptocurrency's designated wallet in your account's "Funds" area. You may need to take further steps towards account verification in order to withdraw funds from Binance.

Customer Support
The customer support on Binance is also top-notch if you compare it with its peer exchanges. Worth noting, Binance provides support in 7 languages!
As of now there is no phone support number, but they do have a customer support section where you can submit your requests. Usual turnaround time is around 24-hours.
Read our updated guide on BNB price prediction for 2019 & 2020.
You can also use their live chat support option as shown here in the restricted operating hours.
Apart from that, their FAQ section is quite detailed and if you go through it well, you may not really need to contact their support.
Company Trust
I've been increasingly interested in Binance recently after seeing that community members seem to love this exchange. Binance was suggested time and time again on forums as a better alternative to Bittrex.
Based in Shanghai, Binance is one of the newest cryptocurrency exchanges in the industry. The company raised around $15 million in an ICO in July 2017. It immediately acquired 20,000 registered users as part of the raise.
Changpeng Zhao, CEO of Binance and co-founder of OKCoin, has an impressive resume with years of experience in cryptocurrency. He was the Founder and CEO of BijieTech, Co-founder and CTO of OKCoin, and the Head of Development at Blockchain before working on Binance.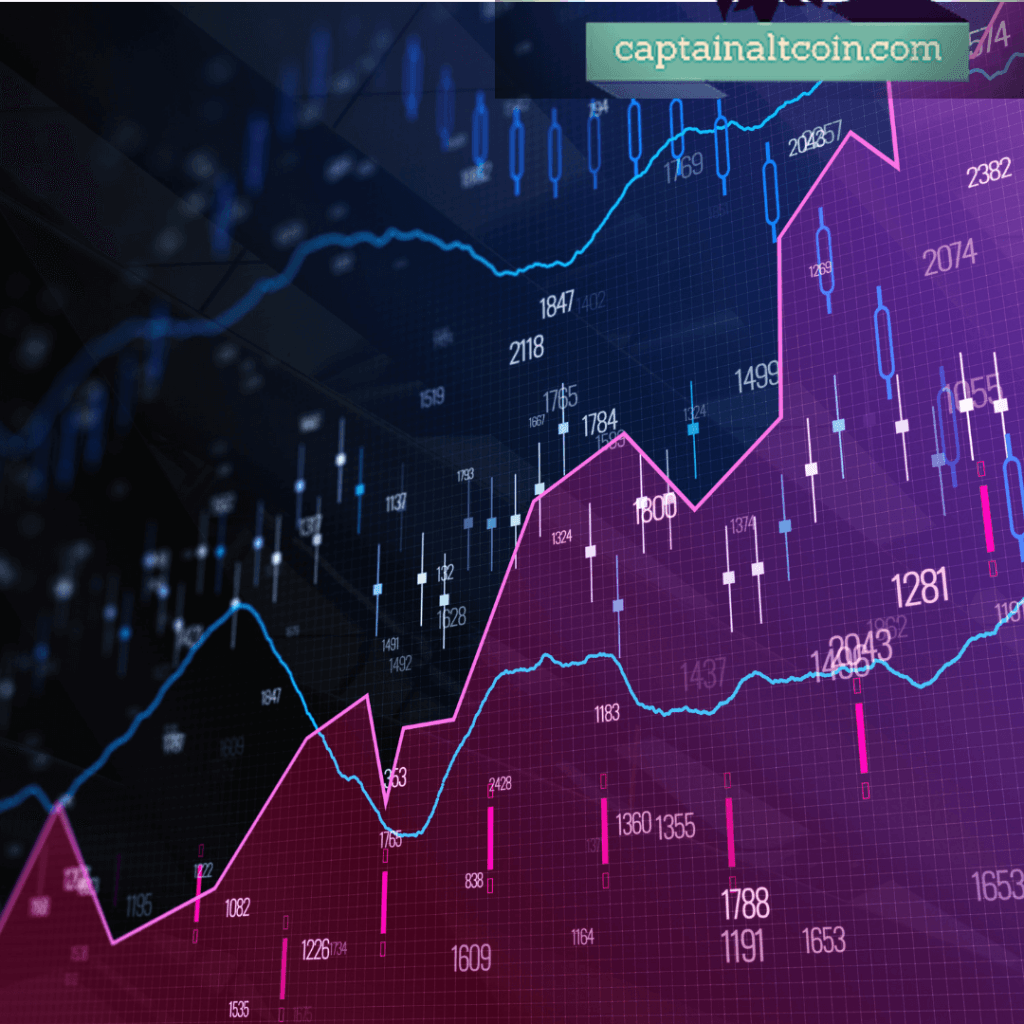 Read our updated guide on best bitcoin bots.
---
In August 2017, the exchange announced that Yi He, co-founder of OKCoin and one of the most respected and influential individuals in China's online economy, was joining the platform. She was co-founder of OKCoin, the Vice President of Yixia Technology, and the Founder of Yi Zhi Bo before working on Binance.
Many investors have taken a closer look at Binance since Yi He joined the platform. The value of Binance Coin has risen by 40% at the time of writing.
Trade Coins on Binance
Transfer Limits
You can only deposit cryptocurrency funds. However, there's no limit on the amount that you can deposit, and there are also no fees on any of your deposits.
The amount which can be withdrawn each day is determined by user's verification tier. You're placed at Level 1 without submitting any verification details, and you can withdraw up to 2 BTC worth of cryptocurrency a day.
You need to enable either two-factor authentication (2FA) or Google Authenticator in order to be classified as Level 2. Currently, only Chinese phone numbers are supported for 2FA.
Following that, you need to provide the following information:
Passport photograph
Selfie with passport
Your daily withdrawal limit increases to 100 BTC with Level 2 verification.
How Secure is Binance platform?
The Binance architecture includes CCSS and ISO/ICO_27001:2013 security protocols. For account security, the platform offers users the option to activate Google Authenticator and 2FA to verify withdrawals and security modifications. Users must activate one of these features in order to verify an account.
Binance's privacy policy states that the platform does collect user information and stores the data on its servers. Users concerned with privacy can click the "Privacy" tab on the main Binance site if they want to review the details of the Binance policy in full.
How Can I Get the Binance App?
You can visit Binance on the web and access the trading platform directly through your browser, but you will have to register for a new account before you can make trades.
On mobile, the Binance app can be downloaded for free from the iOS or Google Play store. Binance users who live in China will find links to WeChat resources on the Binance home page.
Trade Coins on Binance
Conclusion
The myriad of coins and low and competitive trading fees found on Binance are unmatched. The exchange is also known for its fast processing speeds and is capable of processing 1.4 million transactions per second. The platform has started to gain popularity in the blockchain community, and currently sits at the number 17 spot in terms of 24 hour trading volume.
The major problem we have with Binance is that the company is new and the project hasn't been around long enough to actually prove itself.
Binance Pros and Cons
Pros
Supports around 100 cryptocurrencies
Basic and Advanced exchange views
Low and competitive fees on transactions and withdrawals
Founded by industry veterans with a proven track record in crypto and finance
Capable to process an enormous number of transactions (1.4 million) each second
High liquidity
Offers BNB coin for reduced trading fees
Cons
New company, so it's hard to assess its long-term viability
Based in China, so it's unclear how recent regulatory actions by the Chinese government may impact the exchange
Currently only Chinese phone numbers are supported for 2FA
Does not allow fiat money transfers
There have been reports about delays when withdrawing certain coins from Binance
There have been reports about difficulty with the Android version of the mobile app
Still not sure whether Binance is right for you? Check out Binance reviews on Revain.
What's Next for Binance?
Binance's white paper includes plans for a number of new features. There's no official timeline listed concerning these features. However, the vision for Binance eventually includes support for:
Decentralized (on-chain) exchange
Anonymous instant exchange
Margin trading
Spot trading
CaptainAltcoin's writers and guest post authors may or may not have a vested interest in any of the mentioned projects and businesses. None of the content on CaptainAltcoin is investment advice nor is it a replacement for advice from a certified financial planner. The views expressed in this article are those of the author and do not necessarily reflect the official policy or position of CaptainAltcoin.com