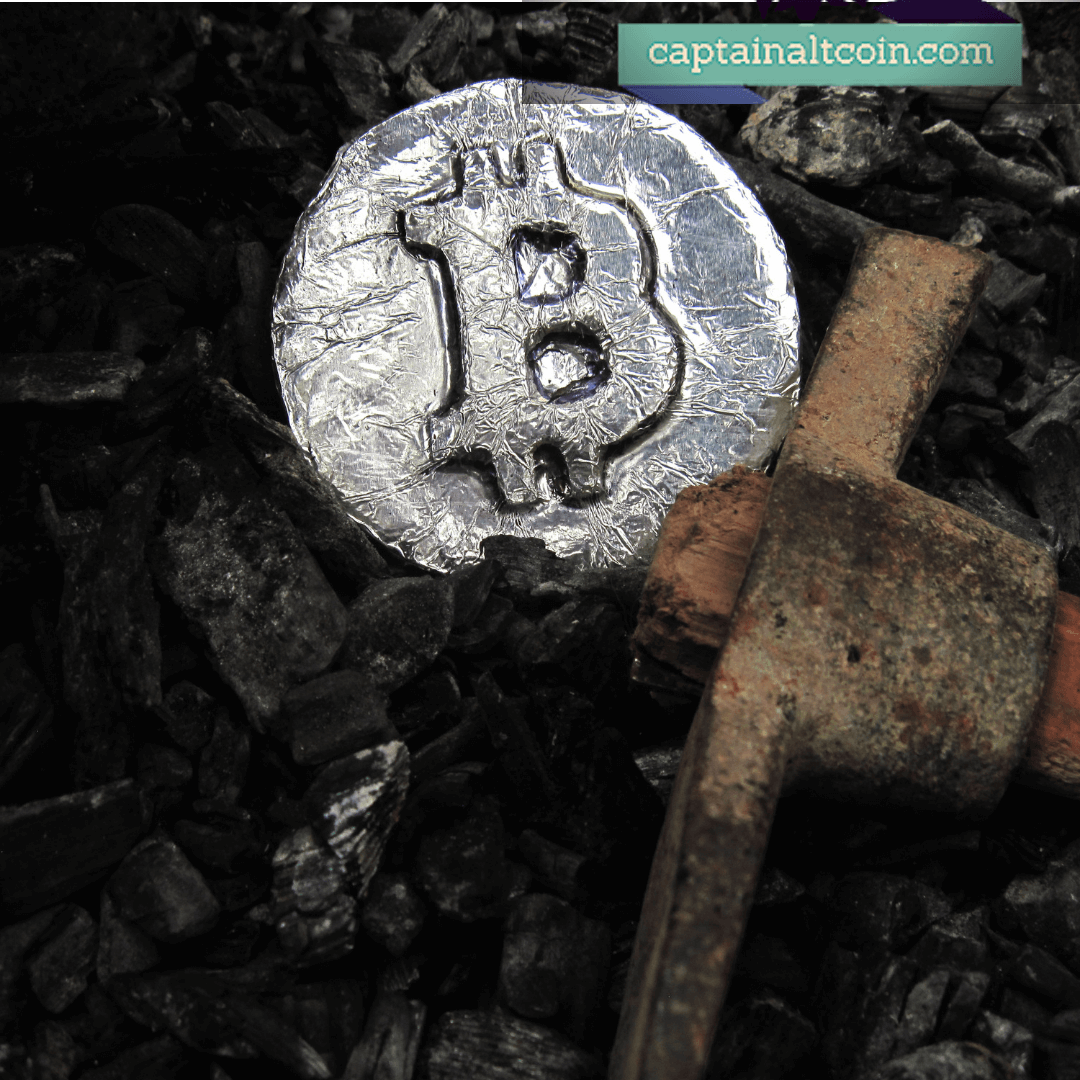 In this guide, we will voice our own and market's opinion on BTC future while discussing Bitcoin price forecast for Q4 2023 and beyond.

Please bear in mind that you should take this and any other prediction with a grain of salt since predicting anything is a thankless task, let alone predicting the future of a novel, highly volatile financial asset like Bitcoin.

Now, let's head into it. Before we delve deep into the Bitcoin price prediction and answer questions if BTC is a good investment or not, why will BTC succeed or fail or why will Bitcoin price rise or drop, let's quickly throw a glance at what is BTC and its to date history.
Quick overview
👉
Bitcoin Price Prediction For The Next 3 Months
Our BTC price forecast suggests the token price will be around
$22774.85
in the next 90 days.
👉
Bitcoin Price Prediction 2024
Our BTC price forecast suggests the token price will be around
$124646.80
in 2024.
👉
Bitcoin Price Prediction 2025
We predict the Bitcoin price to hover around
$201410.25
in 2025 based on our analysis.
👉
Bitcoin Price Prediction 2026
In 2026, we expect the Bitcoin price to be approximately
$227090.05
according to our price prediction model.
👉
Bitcoin Price Prediction 2027
Our BTC prediction indicates the token price will be in the vicinity of
$287513.13
in 2027.
👉
Bitcoin Price Prediction 2028
For 2028, we forecast the BTC price to be around
$347936.20
given current trends.
👉
Bitcoin Price Prediction 2029
Looking ahead to 2029, we estimate the Bitcoin price will settle around
$408359.27
.
👉
Bitcoin Price Prediction 2030
Our BTC price prediction suggests a token price of about
$433032.03
by 2030 based on projected growth.
Bitcoin Long-Term Overview
Bitcoin is a decentralized digital currency with the capacity to challenge established fiat currencies on a global scale. Here's a synopsis of Bitcoin's long-term perspective based on the provided information:
Bitcoin's Potential: Bitcoin offers a revolutionary decentralized alternative to traditional fiat systems. Its distinct features allow it to function as a cross-border means of exchange, a store of value, and potentially a refuge during economic downturns.
Price Fluctuations: Despite periodic decreases in its price, Bitcoin's average value displays a consistent upward trajectory, indicating a promising outlook.
Market Dominance: Bitcoin remains the frontrunner in terms of market capitalization within the crypto sector. While its circulating supply inches closer to its maximum, we're still some distance from a time when no additional Bitcoins will be minted.
Value Forecasts: Expert conjectures hint at Bitcoin's value potentially soaring to figures between $100,000 and a staggering one million dollars per BTC. Yet, it's essential to recognize Bitcoin's inherent volatility, a trait common to the crypto domain.
Commitment of Long-Term Investors: Persistent acquisition of Bitcoin by long-term investors, even amidst market fluctuations, underscores sustained optimism. These investors often opt for holding rather than active trading or leveraging their holdings.
While Bitcoin presents a largely encouraging long-term vision, it embodies a blend of potential rewards and inherent risks. Any investment decision should be made after thorough research and, if needed, consultation with financial experts.
Have a look at some of the best bitcoin bots that can earn you money while you sleep.
Bitcoin Price Prediction
Since the whole market is tightly correlated, general sentiment is always the first thing to check before predicting the prices of individual coins. So, let us do a quick overview of the market. After a brutal crypto winter in 2022, the market has shown signs of life in 2023. Bitcoin has rallied 80% so far, putting it on track for its best year since 2020. Ethereum is also up 50% year-to-date. Several factors have fueled this crypto rebound. Most notably, Ripple Labs won a key legal victory against the SEC in June, leading to a short-lived price bounce. Renewed institutional interest has also provided a boost, with major firms like BlackRock pushing for Bitcoin ETF approval. Meanwhile, inflation has triggered a crypto comeback as digital assets gain appeal as an anti-inflation hedge. However, major headwinds persist. The total crypto market cap stands at $1.1 trillion after peaking at $3 trillion in late 2021. And volatility remains high. Bitcoin spiked to a 2023 high near $32,000 in May but has since pulled back below $30,000 amidst intensifying regulatory scrutiny. The SEC continues targeting top exchanges like Coinbase and Binance. While the worst of crypto winter seems over, the road to full recovery looks long. But institutional adoption continues growing steadily, and some analysts forecast Bitcoin topping $100,000 within a couple years. Regulatory actions remain crucial to watch. If cryptocurrencies can cement themselves as digital gold safe havens, macro trends could fuel their next bull run. But more clampdowns present downside risk. After a tumultuous 2022, 2023 shows crypto turning a corner - but uncertainty still looms large.
BTC Price Prediction For The Next 90 Days
Below is a tabular overview of how will BTC develop in the short-term (for the next 90 days), according to our prediction model:



Next 30 days

Next 60 days

Next 90 days

.
Essential tools you need to succeed in crypto
Bitcoin Price Prediction 2023
Looking at the last quarter of 2023, the cryptocurrency market shows promising signs of a potential rebound. Bitcoin's 55% gain so far and renewed institutional interest indicate positive momentum. Despite regulatory challenges, the market remains resilient, with a total capitalization of $1.05 trillion. Anticipation is high for a positive and prosperous period ahead, with experts closely monitoring market trends and institutional crypto activity.
CaptainAltcoin's prediction model takes market sentiment into an account and reacts accordingly. Below is a month-by-month breakdown of the last months of 2023 and 2024:
BTC Price Prediction 2025
Our prediction model sees BTC reaching $201410.25 in 2025.
What will BTC be worth in 5 years?
The price of BTC in 5 years could lie around $84447.06, according to CaptainAltcoin's prediction model.
Bitcoin Price Prediction 2030 – 2040
What Bitcoin will be worth in 2030?
Our forecasting model sees Bitcoin reaching $503525.61 in 2030.
What Bitcoin will be worth in 2040?
Our forecasting model sees Bitcoin reaching $1007051.23 in 2040.
Is Bitcoin worth buying?
We are advocates of moderately risky investing – invest most of your crypto portfolio in BTC (50%); 35% in a basket of big cap coins and the rest in small projects with huge upside. So, in this context, Bitcoin is worth buying.
Is Bitcoin a good investment?
Bitcoin is, just like all other cryptocurrencies, a risky investment. It does have higher probability of going up than down because of the good use case, well-designed tokenomics, active community and a solid team behind it.
How much will Bitcoin be worth?
For the short-term future, it could reach $22774.85. In the long-term (8-10 years), it could jump to $503525.61 or even higher.
Why will Bitcoin succeed and go up in price?
Bitcoin has a good use case, well-designed tokenomics, active community and a solid team behind it. All of these are a prerequisite for success and that is why our prediction model sees Bitcoin rising up to $503525.61 in 2030.
Why will Bitcoin fail and drop in price?
Crypto projects fail for various reasons. Some of the most common ones are: team goes rogue and abandons the project, regulators declare it illegal and press exchanges to delist it, lack of media attention, more successful competitors, lack of well designed marketing strategy, losing community support, potential vulnerability in the protocol, failing to achieve anticipated minimum developement activity on the protocol, failing to attract new developers to build on their platform.
How high will Bitcoin go?
Our forecasting model sees Bitcoin price exploding and reaching $1007051.23 in a distant future.
Can Bitcoin make you a millionaire?
Yes, if you buy large enough sum of it. Do not expect to invest $100 and become a Bitcoin millionaire. But 100x price explosions are a common sight in crypto, so a $10k investment in Bitcoin could make you a millionaire.
Can Bitcoin explode?
Yes, our algorithm sees Bitcoin taking off and skyrocketing in 2022 with an increase of 42.5% over the current price.
What will be the price of Bitcoin in 10 years?
Bitcoin price in 10 years will hover between $503525.61 and $1007051.23.
Bitcoin Price Prediction 2023 - What will Bitcoin be worth in 2023?
Bitcoin will reach $75908.10 in 2023, which is a 95.98% change over the current price.
Bitcoin Price Prediction 2024 - What will Bitcoin be worth in 2024?
Bitcoin will reach $124646.80 in 2024, which is a 221.81% change over the current price.
Bitcoin Price Prediction 2026 - What will Bitcoin be worth in 2026?
Bitcoin will reach $227090.05 in 2026, which is a 486.3% change over the current price.
Bitcoin Price Prediction 2027 - What will Bitcoin be worth in 2027?
Bitcoin will reach $287513.13 in 2027, which is a 642.3% change over the current price.
Bitcoin Price Prediction 2028 - What will Bitcoin be worth in 2028?
Bitcoin will reach $347936.20 in 2028, which is a 798.3% change over the current price.
Bitcoin Price Prediction 2029 - What will Bitcoin be worth in 2029?
Bitcoin will reach $408359.27 in 2029, which is a 954.3% change over the current price.
Bitcoin Price Prediction 2050 - What will Bitcoin be worth in 2050?
Bitcoin will reach $1520647.36 in 2050, which is a 3826% change over the current price.
FAQs On Bitcoin Price Prediction
Will Bitcoin go up in value?
Depends on who you ask. Crypto enthusiasts definitely believe so and considering that the number of "crypto infected people" is growing by day, it is very likely that bitcoin will go up in value in the coming years.
Why is bitcoin going down?
Bitcoin is publicly traded commodity/currency, available for buy and sell orders non-stop and depending on the market forces, both internal and external – its price swings both upwards and downwards. However, overall long-term trend is positive and all price plunges are relatively short-lived.
Why is bitcoin going up?
Because it is being considered as a safe haven against traditional financial instruments and the number of people who believe so is expanding. And since any kind of money has value just because people ascribe it, bitcoin's value keeps growing proportionally to the number of people who see it as valuable.
Is it smart to invest in Bitcoin?
It depends on your investing profile, are you a long term or short term investor. Regardless of your investing affinities, it is highly recommended for you to do thorough research before making any investment decisions.
Can Bitcoin hit a million?
If bitcoin does reach $1 million per coin, that would mean complete crash of the current economic order and an utter paradigm shift in people's perception of economy and financial systems. And that is within the realm of possibility in the next 10 years.
Can Bitcoin be exchanged for real money?
Of course – you can exchange it on various crypto to fiat exchanges or sell it face-to-face to someone who is willing to pay you.
What was Bitcoin's lowest price?
The lowest price recorded was in October 2010, when Bitcoin was just starting out and was worth less than a dollar and cost $0.125, and in 2011February to April, it was trading at $1.00.
What will be Bitcoin's worth in 2030?
Number of price prediction analysis that see Bitcoin rocket way above $500,000 by 2030 is increasing.
Can Bitcoin be converted into cash?
Yes, either on crypto ATMs or buy selling it on exchanges and then withdrawing to your bank account.
Is Bitcoin safe and legal?
Bitcoin is yet to be regulated in most parts of the world but stories about positive legal frameworks developed around bitcoin and crypto are popping out with increasing frequency. It is not illegal, with exemption of couple of fringe world countries.
How do I start buying Bitcoins?
You can go here directly to start buying Bitcoins.
Fundamentals
Here's an overview of Bitcoin's core principles:
Security: At its heart, Bitcoin is designed with robust security features. To guess a Bitcoin key would be akin to pinpointing a single atom within the vast cosmos.
Cold Storage: Bitcoin offers the option for cold storage, a method that ensures Bitcoin is safely stored offline, protecting it from potential online threats.
Fundamental Analysis: This analytical approach seeks to ascertain an asset's inherent value using all accessible data. However, analyzing Bitcoin fundamentally diverges from traditional equity analysis due to the absence of cash flow dynamics.
Network Insights: Metrics from the Bitcoin network can shed light on potential future usage patterns of the digital currency.
Bitcoin Protocol: The essence of Bitcoin lies in its decentralized P2P network, a transparent transaction record, a defined set of transaction and currency issuance rules, and a system to attain unanimous agreement on the legitimate blockchain.
Mining: Bitcoin's inception is anchored in a competitive process where users leverage computational resources to authenticate and record transactions to the blockchain, earning Bitcoins as a reward.
Nodes: Within the network, nodes play a tri-fold role encompassing routing, validation, and potentially mining.
Transactions: Bitcoin transactions are facilitated in a decentralized network, involving steps like transaction formulation and signing, broad dissemination, propagation, verification, and ultimately, validation.
RSK
RSK is a sidechain that plans to bring smart contract functionality and near instant payments to the bitcoin network. Like Liquid, it uses a federated system, with custodians tracking the movement of bitcoin between RSK's network and Bitcoin's mainnet. It does this by using a token called SBTC (smart bitcoin), which is pegged to BTC at a 1:1 ratio.
Drivechain
Drivechain plans to allow for multiple blockchains to be linked up to Bitcoin's mainnet. Like RSK, Drivechain sidechains built can be secured by Bitcoin miners using merged mining. Unlike RSK, Drivechain is flexible, and developers could create sidechains tailored to the specifications they want, such as larger block sizes or privacy features.
Mimblewimble
Mimblewimble is a proposal for a bitcoin-like blockchain which claims to provide higher security than the current Bitcoin protocol, improved scalability, a different kind of cryptographic security and ASIC-resistant mining algorithm to encourage mining decentralization.
Lightning Network
The Lightning Network is an innovative second layer built atop the Bitcoin blockchain, facilitating off-chain transactions for participants outside the main blockchain. Here's a comprehensive breakdown of the Lightning Network, its applications, history, and more:
Understanding the Lightning Network:
The Lightning Network offers a remedy to address Bitcoin's inherent challenges by enabling transactions off the main chain.
As a supplementary layer to Bitcoin, it capitalizes on micropayment channels to amplify the blockchain's capacity, making transactions more prompt and cost-efficient.
By operating through the Lightning Network, reliance on financial intermediaries, like banks, which typically route present-day transactions, is eliminated.
Lightning Network's Origins:
Joseph Poon and Thaddeus Dryja proposed the Lightning Network in 2016.
Since its inception, its primary focus has been to address issues like Bitcoin's transaction speeds, processing duration, and associated costs.
Mechanics of the Lightning Network:
It functions through a mesh of bi-directional payment channels between users, expediting low-cost, scalable transactions off-chain.
These channels permit a sequence of transactions without the need to log each of them on the main blockchain.
To ensure smooth operations, smart contracts validate that transactions adhere to intended parameters and that only legitimate owners can access funds.
Features & Limitations of the Lightning Network:
Benefits include instant transactions at much lower fees than standard BTC transactions, scalability, swift operations, support for micropayments, and minimal energy demands.
Its applicability spans beyond cryptocurrency, with potential in areas like machine-to-machine payments, evolving streaming payment structures, and native internet payments.
However, the Lightning Network has hurdles to mass adoption due to its complexity, privacy issues, and susceptibility to certain challenges such as potential fraudulent activities, system vulnerabilities, and targeted malicious actions.
Applications of the Lightning Network:
It can streamline purchases of products and services, allowing for instantaneous global payments and settlements devoid of intermediary cuts.
This fosters online trade, facilitating a vendor from any corner of the world to vend goods globally without the complications of currency conversions or bureaucratic procedures.
Apart from enabling machine-to-machine transactions and online-native payments, the Lightning Network is making strides in sectors like remittances and gaming.
Bitcoin ETFs
What is a Bitcoin ETF?
A Bitcoin ETF stands for an exchange-traded fund comprised of assets pegged to Bitcoin's price. Distinctively, it's traded on conventional exchanges as opposed to cryptocurrency-specific ones. The foundation of Bitcoin ETFs primarily rests on Bitcoin futures contracts, which see active trading on the Chicago Mercantile Exchange.
Who Applied for Bitcoin ETFs?
ProShares, renowned for its specialized exchange-traded offerings, pioneered the inaugural Bitcoin ETF in the U.S., launching its Bitcoin Strategy Fund ETF on October 19, 2021. Furthermore, VanEck and Valkyrie Digital Assets have approached the U.S. Securities and Exchange Commission (SEC) with their respective Bitcoin ETF proposals. Several other industry players, including the likes of Fidelity, SkyBridge, and Invesco, have also submitted their applications.
Possible Approval Dates
The SEC has exhibited caution, not yet endorsing a Bitcoin ETF that directly symbolizes the foundational coin. Deliberations on the proposed VanEck Bitcoin ETF and the Valkyrie Bitcoin Strategy ETF have both been postponed to November 14, 2023. It's worth noting the atmosphere of unpredictability surrounding Bitcoin ETF approvals. Historically, the SEC has turned down numerous such proposals.
Benefits of Bitcoin ETFs
Bitcoin ETFs offer a significant advantage as they're tethered to Bitcoin futures contracts. This structure provides investors an avenue into the world of Bitcoin without direct trading. Furthermore, Bitcoin ETFs circumvent the intricate challenges of cryptocurrency storage and security. A noteworthy aspect of ETFs is their clarity in investment goals, overseen by expert financial managers dedicated to realizing these objectives.
Risks of Bitcoin ETFs
While Bitcoin ETFs present opportunities, they're not devoid of risks. The risk-return profile of a Bitcoin futures ETF can deviate from direct Bitcoin purchases in the spot market or even its futures trading. The nascent stage of the Bitcoin economy implies both massive growth potential and inherent uncertainties. Currently, the market lacks ETFs offering direct Bitcoin exposure, even though several are under development.
Influence on Bitcoin's Price
The confluence of several Bitcoin ETF approvals, especially around the time of Bitcoin's reward halving, could potentially push BTC's price to unprecedented heights. An endorsement of a spot Bitcoin ETF is anticipated to elevate token valuations, providing a revenue uptick for firms like BlackRock, Fidelity, and Invesco, among others, who have shown interest in introducing similar offerings.
The crypto market might be underplaying the considerable price surge a spot Bitcoin ETF approval could usher in. Given the green light, the US spot Bitcoin ETF sector could burgeon into a colossal $100 billion enterprise in the foreseeable future.
Regulations
It's no secret that one of the impediments to institutional investors entering the crypto space is the need for a suitable regulatory framework; hedge funds can't simply invest their clients' funds in the same free-and-easy manner as a retail investor.
Regulation is not a crypto killer. Regulation will provide much-needed clarity to investors big and small, as well as the entities issuing the coins themselves. People can start to focus on how these assets can best be leveraged to diversify portfolios, transfer money overseas, and improve business models, instead of looking over their shoulders in fear of running afoul of the SEC. With increased regulation, increased adoption will follow, particularly among those for whom due diligence is paramount. Financial institutions will be able to confidently bring these investment options to their clients, pension funds can incorporate cryptocurrencies into their long-term holdings — the applications are endless.
This article of ours covers bitcoin regulations and current legal frameworks around it, worldwide.
Famous Backers
Elon Musk: While he often jests about Bitcoin on Twitter, the Techno king of Tesla stands out as a vital influencer in the Bitcoin community. In January 2021, his mere addition of "#Bitcoin" to his Twitter bio sent BTC prices soaring by 25%.
Jack Dorsey: As the helm of Twitter and Square, Jack Dorsey's advocacy for Bitcoin is undeniable. He has been known to invest substantial sums into Bitcoin weekly and has labeled it as the "next world currency."
Mike Tyson: The globally recognized professional boxer and social media sensation, Mike Tyson, was an early celebrity adopter of Bitcoin. His collaboration with Bitcoin ATM manufacturers led to machines donning his iconic face tattoo.
Snoop Dogg: Snoop Dogg's endorsement of Bitcoin is public, although many celebrities who dabble in Bitcoin tend to keep their investments under wraps.
Gwyneth Paltrow: Apart from her Bitcoin investments, Gwyneth Paltrow holds a board position at the Bitcoin wallet and trading platform, Abra.
Maisie Williams: Known for her role as Arya Stark in Game of Thrones, Maisie Williams has ventured into Bitcoin investments.
Kanye West: During a stint on the Joe Rogan podcast, Kanye West vocalized his Bitcoin support, framing it as a mechanism to truly free America.
Ashton Kutcher: Apart from being a Bitcoin investor, Ashton Kutcher co-founded the venture capital entity A-Grade Investments, which has a stake in BitPay, a Bitcoin payment facilitator.
Paris Hilton: Paris Hilton's backing of Bitcoin is evident from her tweets and her participation in a cryptocurrency project's initial coin offering (ICO).
Floyd Mayweather Jr.: A notable figure in the celebrity Bitcoin circle, Floyd Mayweather Jr., in 2017, shared his indulgences in Beverly Hills funded by his Bitcoin wealth.
Cryptohopper is by far one of the best automated trading bots in the market. Read our review here.
Joe Rogan said that he is fascinated by the idea, but haven't given bitcoin his full attention, but he thinks it could really shake up the global economy.
Market Price Predictions
Here are Bitcoin price predictions from five expert and institutions for the years 2024 and beyond:
Cathie Wood: As the CEO of ARK Investment Management, Cathie Wood is quite optimistic about Bitcoin's future, envisioning it crossing the $1,000,000 mark in the long run. Her conservative estimate stands at $600,000.
Tim Draper: Esteemed venture capitalist Tim Draper forecasts the Bitcoin value to surpass $250,000 by the close of 2025.
Standard Chartered: This financial institution projects Bitcoin to touch $50,000 by 2023's end and potentially ascend to a remarkable $120,000 by 2024's conclusion.
Coin Price Forecast: This entity maintains a particularly positive stance for 2024 and 2025, predicting that Bitcoin might settle around the $54,824 mark by the end of 2025.
Adam Back: As Blockstream's CEO, Adam Back voiced in August his expectations for Bitcoin to reach the $100,000 milestone before the anticipated 2024 halving event.
And here Bitcoin price predictions for 2024 and the following years from five different sources:
Coinpedia: This platform projects Bitcoin's valuation to hit $500,000 by 2025 and further ascend to $1,000,000 by 2030.
Changelly: Their forecast sees Bitcoin touching the $100,000 mark by 2024, with a leap to $500,000 by 2030.
NewsBTC: According to NewsBTC, Bitcoin could fluctuate between $100,000 and $250,000 by 2024, while potentially scaling to $1,000,000 in the distant future.
Techopedia: Their prediction trajectory outlines Bitcoin's price rising to $100,000 by 2023, $200,000 by 2024, followed by $500,000 in 2025, and finally achieving $1,000,000 by 2030.
PrimeXBT: This site has a more conservative estimate for 2024, pegging Bitcoin's price at $51,438.
Conclusion
In synthesizing the various projections, it's evident that the future of Bitcoin, at least according to numerous sources, is promising. The forecasts are largely bullish, with even the most conservative estimates reflecting significant growth. While predictions range widely, the underlying consensus leans toward a substantial increase in Bitcoin's value over the next decade. Yet, as with any financial prediction, potential investors must approach these projections with caution, considering the volatile nature of the cryptocurrency market. Always undertake thorough research and consult financial advisors before making any investment decisions. The cryptocurrency landscape is dynamic, and while the future seems bright for Bitcoin, it remains, as always, unpredictable.
While past performance is not a great indicator for future price, the fundamentals underlying Bitcoin may well see it soar in the near future to $200,000 USD crossing its all-time high price.
Read also:

CaptainAltcoin's writers and guest post authors may or may not have a vested interest in any of the mentioned projects and businesses. None of the content on CaptainAltcoin is investment advice nor is it a replacement for advice from a certified financial planner. The views expressed in this article are those of the author and do not necessarily reflect the official policy or position of CaptainAltcoin.com