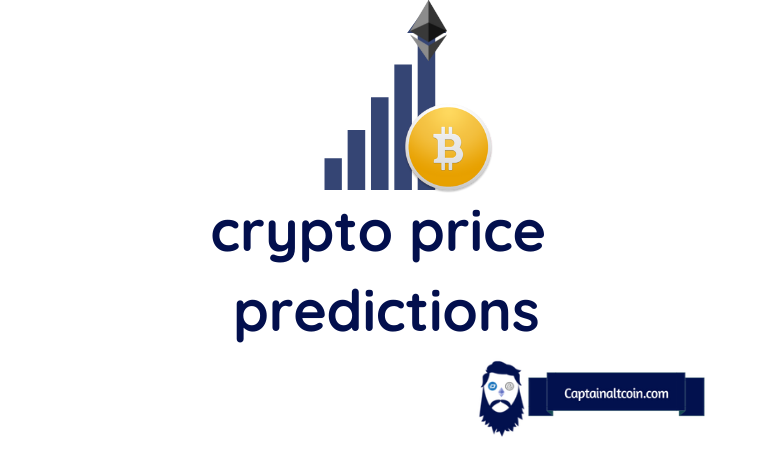 In this guide, we will voice our own and market's opinion on OXY future while discussing the Oxygen price forecast for 2023 and beyond.

Please bear in mind that you should take this and any other prediction with a grain of salt since predicting anything is a thankless task, let alone predicting the future of a novel, highly volatile financial asset like Oxygen.

Now, let's head into it. Before we delve deep into the Oxygen price prediction and answer questions if OXY is a good investment or not, why will OXY succeed or fail or why will Oxygen price rise or drop, let's quickly throw a glance at what OXY is and its to date history.
OXY Price Prediction For The Next 90 Days
Since the whole market is tightly correlated, general sentiment is always the first thing to check before predicting the prices of individual coins. So, let us do a quick overview of the market. After a brutal crypto winter in 2022, the market has shown signs of life in 2023. Bitcoin has rallied 80% so far, putting it on track for its best year since 2020. Ethereum is also up 50% year-to-date. Several factors have fueled this crypto rebound. Most notably, Ripple Labs won a key legal victory against the SEC in June, leading to a short-lived price bounce. Renewed institutional interest has also provided a boost, with major firms like BlackRock pushing for Bitcoin ETF approval. Meanwhile, inflation has triggered a crypto comeback as digital assets gain appeal as an anti-inflation hedge. However, major headwinds persist. The total crypto market cap stands at $1.1 trillion after peaking at $3 trillion in late 2021. And volatility remains high. Bitcoin spiked to a 2023 high near $32,000 in May but has since pulled back below $30,000 amidst intensifying regulatory scrutiny. The SEC continues targeting top exchanges like Coinbase and Binance. While the worst of crypto winter seems over, the road to full recovery looks long. But institutional adoption continues growing steadily, and some analysts forecast Bitcoin topping $100,000 within a couple years. Regulatory actions remain crucial to watch. If cryptocurrencies can cement themselves as digital gold safe havens, macro trends could fuel their next bull run. But more clampdowns present downside risk. After a tumultuous 2022, 2023 shows crypto turning a corner - but uncertainty still looms large.
Below is a tabular overview of how will OXY develop in the short-term (for the next 90 days), according to our prediction model:


Next 30 days
Next 60 days
Next 90 days
Essential tools you need to succeed in crypto
Oxygen Price Prediction 2023
Looking at the last quarter of 2023, the cryptocurrency market shows promising signs of a potential rebound. Bitcoin's 55% gain so far and renewed institutional interest indicate positive momentum. Despite regulatory challenges, the market remains resilient, with a total capitalization of $1.05 trillion. Anticipation is high for a positive and prosperous period ahead, with experts closely monitoring market trends and institutional crypto activity.
CaptainAltcoin's prediction model takes market sentiment into an account and reacts accordingly. Below is a month-by-month breakdown of the last months of 2023 and 2024:
OXY Price Prediction 2025
Our prediction model sees OXY reaching $ 0.0275 in 2025.
What will OXY be worth in 5 years?
The price of OXY in 5 years could lie around $ 0.0245, according to Captainaltcoin's prediction model.
Oxygen Price Prediction 2030 – 2040
What Oxygen will be worth in 2030?
Our forecasting model sees Oxygen reaching $0.0688 in 2030.
What Oxygen will be worth in 2040?
Our forecasting model sees Oxygen reaching $0.1376 in 2040.
Will Oxygen replace / surpass / overtake Bitcoin?
No, Oxygen will not replace or overtake BTC.
Can Oxygen reach $10?
Yes, Oxygen could reach $10 by the end of 2025.
Can Oxygen reach $100?
No, our prediction model sees no possibility for Oxygen to reach $100 in the short or mid-term period.
Can Oxygen reach $1000?
No, our prediction model sees no possibility for Oxygen to reach $1000 in the short or mid-term period.
Is Oxygen worth buying?
We are advocates of moderately risky investing – invest most of your crypto portfolio in BTC (50%); 35% in a basket of big cap coins and the rest in small projects with huge upside. So, in this context, Oxygen is worth buying.
Is Oxygen a good investment?
Oxygen is, just like all other cryptocurrencies, a risky investment. It does have higher probability of going up than down because of the good use case, well-designed tokenomics, active community and a solid team behind it.
How much will Oxygen be worth?
For the short-term future, it could reach $0.0086. In the long-term (8-10 years), it could jump to $0.0688 or even higher.
Why will Oxygen succeed and go up in price?
Oxygen has a good use case, well-designed tokenomics, active community and a solid team behind it. All of these are a prerequisite for success and that is why our prediction model sees Oxygen rising up to $0.0688 in 2030.
Why will Oxygen fail and drop in price?
Crypto projects fail for various reasons. Some of the most common ones are: team goes rogue and abandons the project, regulators declare it illegal and press exchanges to delist it, lack of media attention, more successful competitors, lack of well designed marketing strategy, losing community support, potential vulnerability in the protocol, failing to achieve anticipated minimum developement activity on the protocol, failing to attract new developers to build on their platform.
How high will Oxygen go?
Our forecasting model sees Oxygen price exploding and reaching $0.1376 in a distant future.
What is the short-term prediction for Oxygen?
Oxygen will reach $0.0086 in the next 90 days, which is a 38.8% change over the current price which hovers around $0.0140.
Can Oxygen make you a millionaire?
Yes, if you buy large enough sum of it. Do not expect to invest $100 and become a Oxygen millionaire. But 100x price explosions are a common sight in crypto, so a $10k investment in Oxygen could make you a millionaire.
Oxygen Price Prediction Today - What will be the price of Oxygen tomorrow?
Oxygen will hover around $0.0146 tomorrow.
When to sell and exit Oxygen?
That depends on your trading profile. If you believe in Oxygen and think it has a bright future, holding the coin for at least a couple of years is a good idea. Taking profits on good investments is an even better idea. So if you are sitting on 100-200% or even more gains on your Oxygen, cashing out a portion of the funds is not a bad move.
Is Oxygen halal to invest in?
Yes, Oxygen is a halal investment. Generally, any coin that is not related to alcohol, adult industry, gambling or interest yielding activities (through lending & borrowing) is allowed for muslims, in principle. We advise you do more research and consult religious scholars on this matter.
Could Oxygen crash and go to zero?
Oxygen almost certainly will not collapse and crash. People are usually worried that the coin might go to zero if the price of their investment is lagging or going down. That is a natural osciallation in any trading market, prices soar and dip all the time.
Read also:

CaptainAltcoin's writers and guest post authors may or may not have a vested interest in any of the mentioned projects and businesses. None of the content on CaptainAltcoin is investment advice nor is it a replacement for advice from a certified financial planner. The views expressed in this article are those of the author and do not necessarily reflect the official policy or position of CaptainAltcoin.com