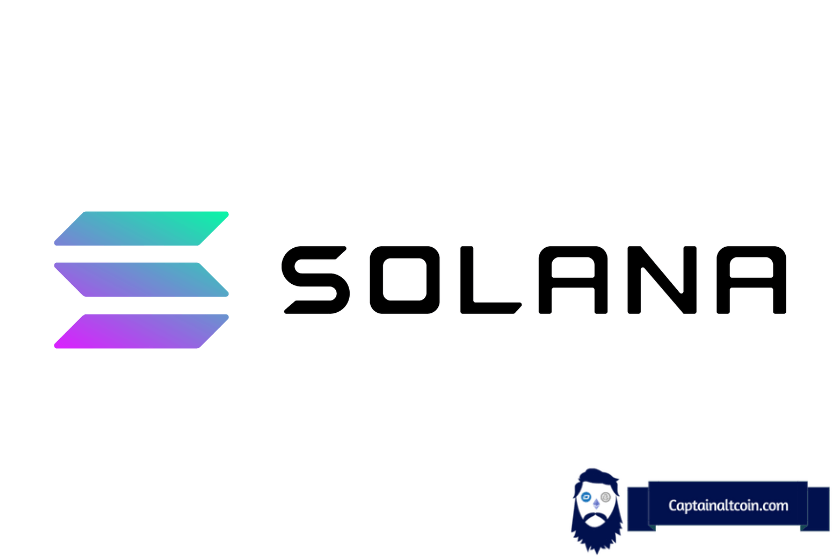 What is Solana?
---
Solana is a decentralized blockchain ecosystem on top of which companies can construct their DeFi visions. Their approach to success is being fast, cheap, scalable, universal, and early. Already, they have attracted some of the premier DeFi projects to their network.
They started back in 2017, but only launched the Solana Foundation and token (SOL) in 2020. They pioneered the implementation of Proof of History (PoH), a consensus mechanism that uses the time between successful transactions to verify the blockchain sequence. On top of this, Solana employs the Proof of Stake (PoS) consensus mechanism to audit the PoH process.
This novel approach enables the massive throughput rate for transactions, hitherto unheard of scalability, and keeps the fees to an absolute minimum.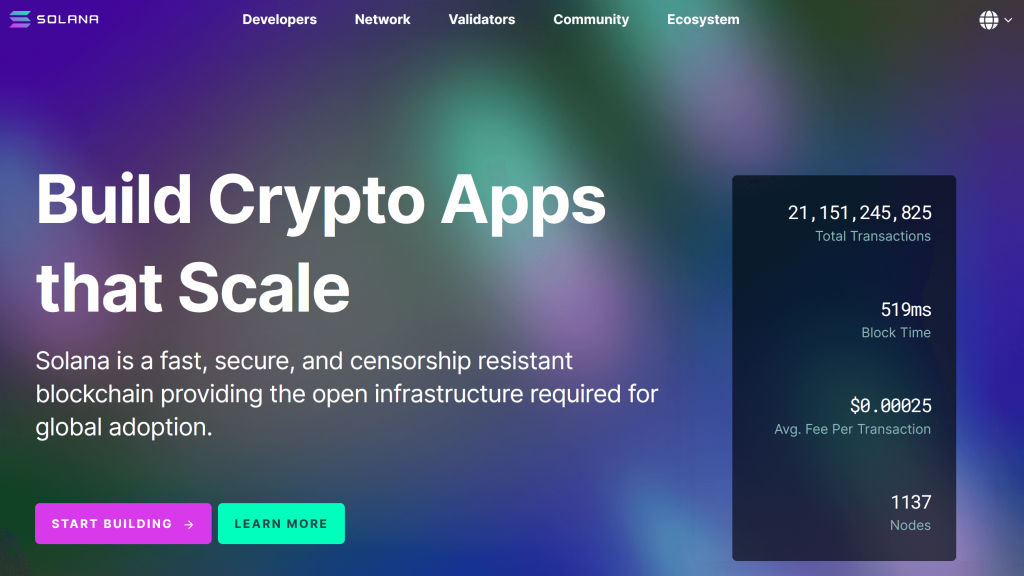 Solana Price Prediction 2023
---
Here's SOL's historical price overview:
In March 2020, SOL was launched and traded between $0.50 and $1.50 for the rest of 2020.
In 2021, SOL became one of the top performing assets during the crypto bull run. Its price hit a high of $252.12 in November 2021, after starting the year at $23.49 in July.
In 2022, SOL's price decreased significantly to $20.29 by December.
SOL's price fluctuated in 2023, averaging $21.15 for the year.
Below is a tabular overview of how will SOL develop in the short-term, for the next 90 days.
Next 30 days
Next 60 days
Next 90 days
Solana price prediction 2023
Solana price prediction 2025
Based on the data and arguments laid out above, a price of SOL token in 2025 could be in the much higher range. Our prediction model sets the SOL 2025 price at:
$ 116.29
Solana price prediction 2030
There are a couple of laws of human progress that prevent us from thinking that Solana will be what its holders expect and hope it to be. Those are first mover advantage and consolidation and subsequent monopoly.
A first-mover advantage can be simply defined as a firm's ability to be better off than its competitors as a result of being first to market in a new product category.
Monopoly is a situation in which a single company or group owns all or nearly all of the market for a given type of product or service.
Both of the phenomena we mention above speak in favor of Ethereum and we don't think that will change in the mid- and long-term future.
We are still not sure if Solana and similar project do have a long-term future and SOL token could be worth ZERO in 2030 as the project might not exist by then. Chances are 50-50 in our eyes for that to happen.
Is Solana worth investing in?
Solana is a good investment for the short-term when the market is in the BULL run. Usually these types of newer projects do extraordinary well when the overall crypto market is in the green and they outperform other better known projects by a lot. However, make sure to exit them in time as they tend to do get a beating during ranging and bear market cycles.
Why will Solana succeed?
Because it does propose a valuable service, it already built a name for itself in its niche and suffered no security breaches or other types of compromises (economic, reputational etc). The token itself does provide utility and makes sense which is not the case with many other similar projects.
Why will Solana fail?
Solana might fail because of the fierce competition, dynamic technological field and rocket-speed developments in its niche. Another common reason this type of project fails is team issues – either the team splits or outright abandons the project.
Will Solana reach $100?
That is within the real of possibility, even in the short term period. It could very well reach $100 within a year.
Can Solana reach $1000?
Solana will almost certainly NOT reach $1000 in the foreseeable future, unless we see a face-melting bull run that will see bitcoin at $100k and ETH at $20k.
Fundamentals
---
In these turbulent markets, technical analysis tells us little about the future price action of a token. The most likely outcomes can be derived from the fundamentals – the use case, the tokenomics, the team, industry adoption, public engagement, and the community. Getting these right won't guarantee success, but they indicate which projects are serious and well run. They weed out the scammers, meme-coins, and Ponzi schemes.
Use Case
---
There are the usual buzzwords on the Solana welcome page – secure, fast, censorship-resistant – but the key with Solana is scalability. For global adoption of your DApp (Digital Application), the thing you need most is rapid scalability. There's a transaction clock showing that hundreds of transactions are processed every second. This could increase to over 50,000 per second, and the average transaction cost is a tiny fraction of a penny.
Industry Adoption
---
Widespread adoption is the main driver of the network's success. The more companies that decide to run their applications on the network, the more nodes, transactions, fees, and momentum the network gains. Solana has done amazingly well in such a short time, attracting some DeFi high-flyers.
Their ecosystem and partners list will have you scrolling for minutes. Many of them have tenuous links with Solana and most of them I have not even heard of, but it's still very impressive! There's competition on the horizon as Etheruem2.0 nears completion, and Cardano proceeds towards the implementation of smart contracts in August. The race is on to grab as many up-and-coming DeFi apps as possible to increase market share.
Tokenomics
The distribution of Tokens is as follows –
16.23% Initial seed sale
12.92% Founding sale
12.79% Team members
10.46% Solana Foundation
47,6% Current Float + Locked Coins
There is concern over the quantity of SOL held by team members and the amount still unreleased. However, if this was an exit scam for the founders, it would have folded years ago. Further, the Solana staff, validators, and SOL holders' interests are aligned. There would be too much to lose by anyone acting dishonestly. It's always a fine balance, but it feels legit to me.
The Team
---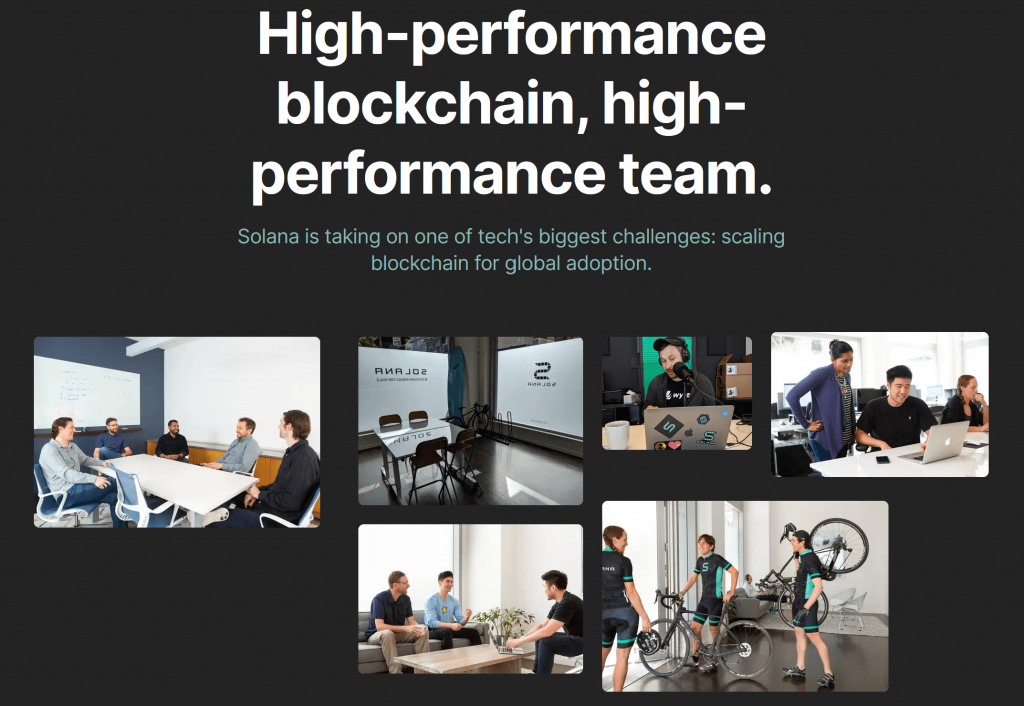 The original driving force behind Solana is Anatoly Yakovenko, former technical manager at Qualcomm. He transitioned into software engineering later in life, taking a role at Dropbox before starting what became the Solana project.
Greg Fitzgerald is a former Qualcomm colleague and joined Anatoly in 2017 to form Solana Labs, the technical backbone of the project. He's from a software engineering background and from his LinkedIn page, we can see he's kept himself busy since graduating.
Since forming, ex-colleagues have come over to the Solana project from Qualcomm. There seems to be more of a focus on the technical staff rather than the business strategy and marketing team. There's an overall stoicism to Solana's presentation that quietly inspires confidence.
Public Engagement
---
Solana's image is well coordinated. The community page has links to social media accounts and public relations material. They have a regular blog with progress reports and announcements. There's no hyping the coin or ranting about massive gains, just technical, strategic, and community-based content.
There's a Solana forum that's not very active, but the blogs are interesting, especially the educational pieces. There's a link to their Github, and for technically minded people, their engineering Discord server has 18,000 members. Solana is keen to engage and they're proud of what they do. There's no hiding behind slick marketing.
Community
---
The Reddit crowd seems mainly concerned about their leveraged long positions being wiped out over the last 2 days. Beyond that, it's the usual conspiracies of market manipulation by 'The Whales.' Very few on Reddit are bashing Solana after this week's cataclysmic market crash. It's more like an emotional support group. I was quite touched to see this on Reddit of all places.
Solana's Youtube channel uploads interviews and debates every week or so. Their fireside chats have some interesting guests, and the Zoom debates are engaging. Clearly, the contributors are all invested in Solana, but there was never a sense they were trying to sell it to you.
Solana runs an active Twitter account with nearly 300,000 followers. It's a lot more commercial than their other material, but again, there are no hysterical proclamations about how to get rich quick. There are offers, competitions, and promotions, but you get all the technical and strategic announcements as well.
Exchanges & Wallet Support
---
SOL can be traded on quite a few of the major exchanges. For example –
Solana recommends Trust Wallet, Exodus, and Coin98 for mobile devices. There's reduced functionality, for example, you can't stake from your phone app. The Exodus app has built-in charts and looks pretty impressive.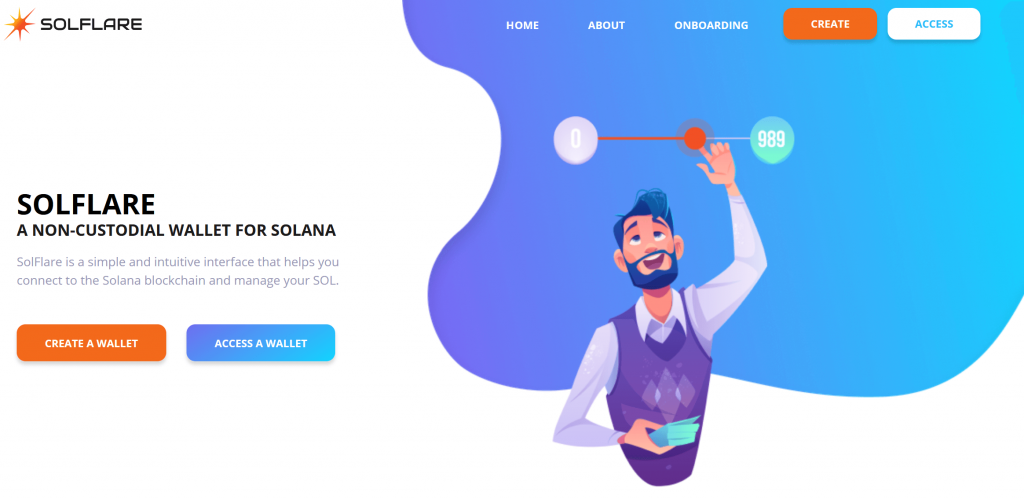 There's a custom-built web wallet called SolFlare which is non-custodial and allows access to the Solana staking functions. The Sollet wallet lets you send and receive SOL and any of the Solana network tokens (SPLs). MathWallet has a browser extension version for PC, but their mobile versions are not compatible with SPL tokens, yet.
How to Buy Solana
---
All the exchanges listed above trade SOL against either BTC, ETH, or various stable coins. Sign up, buy some ETH / USDT / BTC, etc, and trade it for Solana. Alternatively, you can swap your crypto for SOL from your digital wallet. I haven't seen an option to buy Solana directly with fiat money.
Market Price Prediction
---
Changelly
---
Based on their technical analysis, Changelly predicts that the lowest price Solana will reach in 2023 is $18.45. They further project that by 2030, the SOL price will attain a maximum level of $28.39.
PrimeXBT
---
PrimeXBT holds the perspective that Solana will reach its peak at $25.63 in 2034.
CryptoNewsZ
---
CryptoNewsZ forecasts that by the year 2030, SOL cryptocurrency is likely to be traded within a range of $246.07 to $170.93. In this prediction, $246.07 represents the potential low, and $170.93 stands as the potential high.
DigitalCoinPrice
---
According to DigitalCoinPrice, it is anticipated that the price of Solana will exceed $67.06 by 2027. By the year 2030, they expect Solana's price to be at a minimum of $143.05 and to reach a maximum level of $152.26.
What Solana will be worth in 2030?
Our forecasting model sees Solana reaching $290.72 in 2030.
What Solana will be worth in 2040?
Our forecasting model sees Solana reaching $581.45 in 2040.
Will Solana replace / surpass / overtake Bitcoin?
No, Solana will not replace or overtake BTC.
Is Solana worth buying?
We are advocates of moderately risky investing – invest most of your crypto portfolio in BTC (50%); 35% in a basket of big cap coins and the rest in small projects with huge upside. So, in this context, Solana is worth buying.
Is Solana a good investment?
Solana is, just like all other cryptocurrencies, a risky investment. It does have higher probability of going up than down because of the good use case, well-designed tokenomics, active community and a solid team behind it.
How much will Solana be worth?
For the short-term future, it could reach $11.40. In the long-term (8-10 years), it could jump to $290.72 or even higher.
Why will Solana succeed and go up in price?
Solana has a good use case, well-designed tokenomics, active community and a solid team behind it. All of these are a prerequisite for success and that is why our prediction model sees Solana rising up to $290.72 in 2030.
Why will Solana fail and drop in price?
Crypto projects fail for various reasons. Some of the most common ones are: team goes rogue and abandons the project, regulators declare it illegal and press exchanges to delist it, lack of media attention, more successful competitors, lack of well designed marketing strategy, losing community support, potential vulnerability in the protocol, failing to achieve anticipated minimum developement activity on the protocol, failing to attract new developers to build on their platform.
How high will Solana go?
Our forecasting model sees Solana price exploding and reaching $581.45 in a distant future.
What is the short-term prediction for Solana?
Solana will reach $11.40 in the next 90 days, which is a 40.6% change over the current price which hovers around $19.19.
Can Solana make you a millionaire?
Yes, if you buy large enough sum of it. Do not expect to invest $100 and become a Solana millionaire. But 100x price explosions are a common sight in crypto, so a $10k investment in Solana could make you a millionaire.
Solana Price Prediction Today - What will be the price of Solana tomorrow?
Solana will hover around $21.10 tomorrow.
Can Solana explode?
No, Solana price will not explode and record 5-10x pumps; but grow more modestly with an increase of 54.5% in the next year.
What will be the price of Solana in 10 years?
Solana price in 10 years will hover between $290.72 and $581.45.
Solana Price Prediction 2023 - What will Solana be worth in 2023?
Solana will reach $45.39 in 2023, which is a 136.52% change over the current price.
Solana Price Prediction 2024 - What will Solana be worth in 2024?
Solana will reach $74.27 in 2024, which is a 287.02% change over the current price.
Solana Price Prediction 2026 - What will Solana be worth in 2026?
Solana will reach $135.30 in 2026, which is a 605.08% change over the current price.
Solana Price Prediction 2027 - What will Solana be worth in 2027?
Solana will reach $170.19 in 2027, which is a 786.88% change over the current price.
Solana Price Prediction 2028 - What will Solana be worth in 2028?
Solana will reach $205.08 in 2028, which is a 968.68% change over the current price.
Solana Price Prediction 2029 - What will Solana be worth in 2029?
Solana will reach $239.96 in 2029, which is a 1150.48% change over the current price.
Solana Price Prediction 2050 - What will Solana be worth in 2050?
Solana will reach $873.91 in 2050, which is a 4454.09% change over the current price.
Solana Price Prediction – Summary
---
To make sense of the uber-volatile current market conditions, we have to take a long view. What we know is that the SOL price is strongly correlated with the growth of the Solana network. We also know they have a large market share in the DeFi applications hosting space. Their network is incredibly fast and they have a head-start on Cardano and ETH2.0.
Solana is a definite buy and a real bargain at the moment.
You might want to check out other price predictions:

CaptainAltcoin's writers and guest post authors may or may not have a vested interest in any of the mentioned projects and businesses. None of the content on CaptainAltcoin is investment advice nor is it a replacement for advice from a certified financial planner. The views expressed in this article are those of the author and do not necessarily reflect the official policy or position of CaptainAltcoin.com