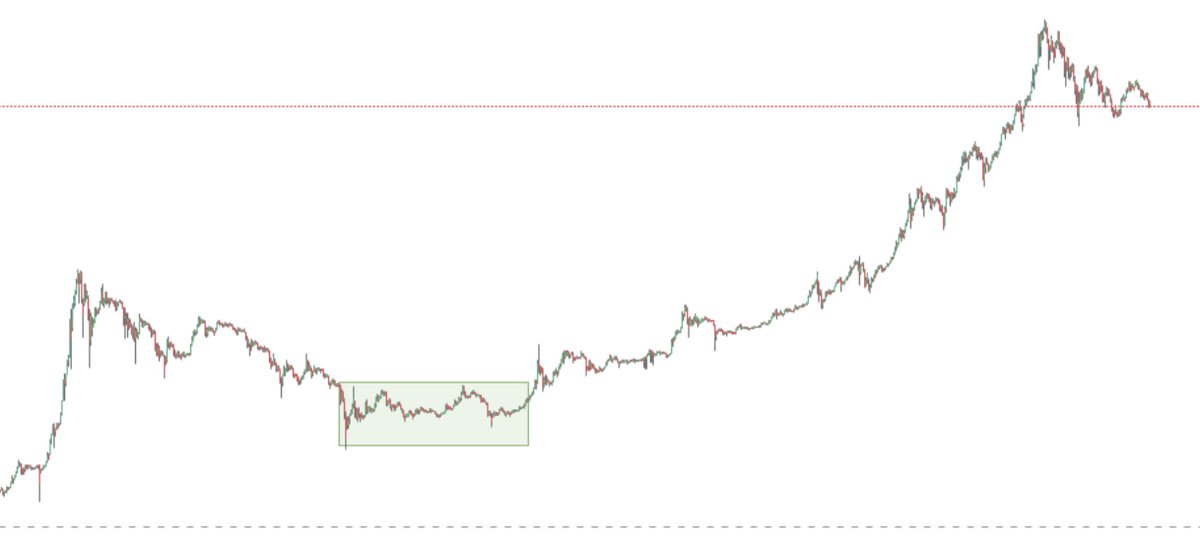 What to Look For Before Purchasing or Investing In Cryptocurrencies
Cryptocurrencies are traded in different ways and they use a number of different algorithms.
The main characteristics that you must consider before purchasing or investing in cryptocurrencies are: retailer acceptance, verification method, and market capitalization and daily trading volume.
Retailer Acceptance – A cryptocurrency isn't much of use if you can't purchase anything with it, so before you invest in it, it's very important to know who and where it was accepted. Some coins are simply built for other purposes and they aren't designed to be exchanged for goods. Some of the popular cryptocurrencies are widely accepted just like Bitcoin, while some cryptocurrencies can only be exchanged for other cryptocurrencies.
Consensus Method – One of the main differences between cryptocurrencies is their verification method, and the oldest and most common method is called Proof of Work (POW). A computer has to spend time and energy solving a difficult math problem to gain the right to verify a transaction. But the problem with this method is that it needs a huge amount of energy to operate. On the other hand, Proof-of-Stake (POS) systems try to solve this issue by letting the users with the largest share of the currency verify the transactions. These systems claim faster transaction speeds and require less processing power to operate. However, concern over security means that few coins use an entirely proof-of-stake-based system.
Market Capitalization and Daily Trading Volume – A cryptocurrency's market capitalization is the total worth of all coins currently in circulation, and at the time of writing, the total cryptocurrency market capitalization is nearly $175 billion. High market capitalization can indicate a high value per coin. It is important to note that the daily trading volume of currencies is more important than market capitalization.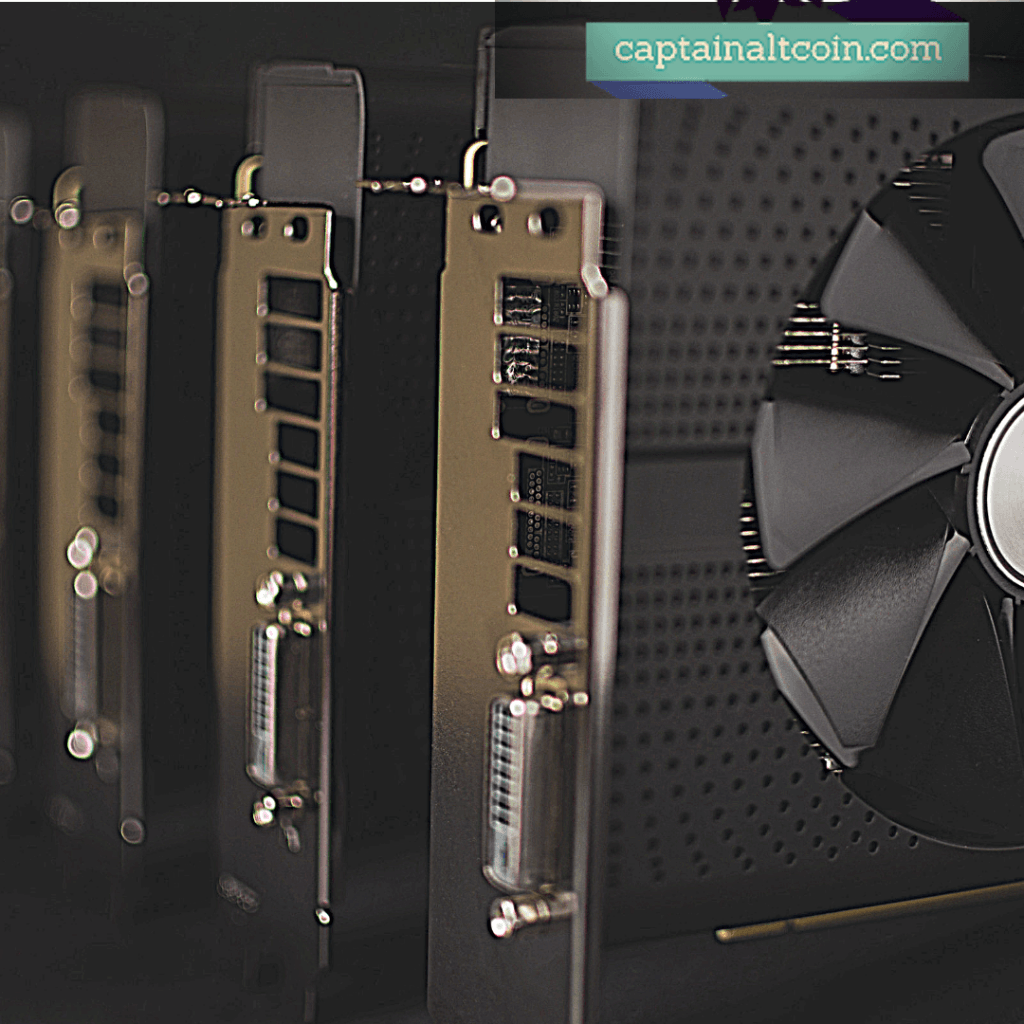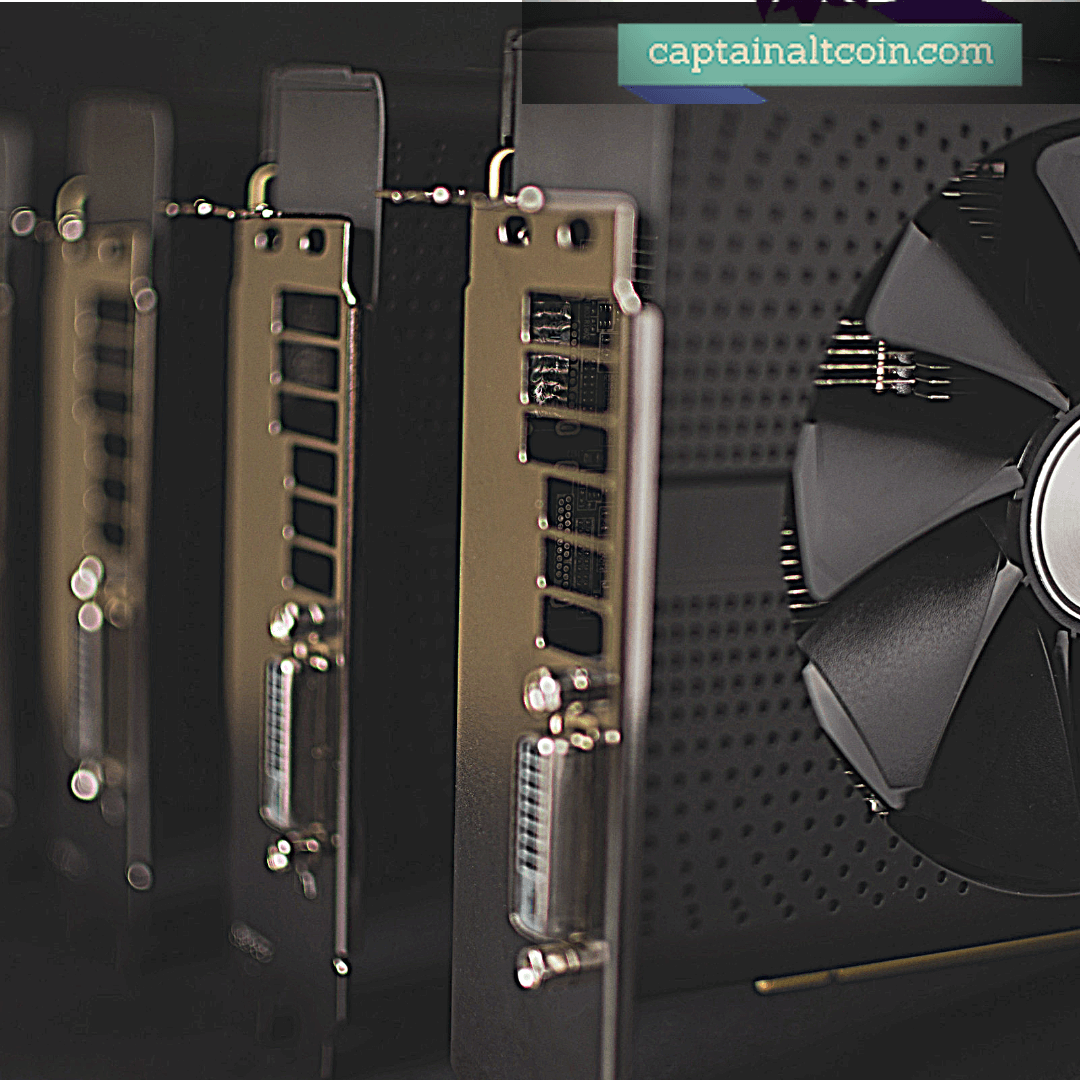 Read our updated guide on most profitable coins to mine.
---
Long-term cryptocurrencies to invest in
Since you have read up to this part, you are probably very eager to find out what could be the next bitcoin or next big cryptocurrency so you can go and buy it.
Here is a list of the most promising altcoins and cryptocurrencies to buy in 2020 according to our research that was framed by coin market cap, future scope, demand, and value investment asset.
Basic Attention Token (BAT)
This project has all the ingredients required to be extremely successful and definitely should be included in any lists that cover proper altcoin investing.
The concept is awesome – connecting the publishers and advertiser without the middle man and his commission. People getting paid for their attention (hence basic attention token) and advertisers getting more awareness for their money while also having happy publishers who get more money as well (no middleman fees).
TEAM: The CEO is the creator of JavaScript as well as co-founder of Firefox and Mozilla. They brought on board a lot of people with proven track record. I personally invest on people before anything else, and this has made it a no brainer. PRODUCT: Already there, Braver Browser is awesome – I personally use it since 2 months ago and loving it for its speed and ads blocking features.
Here's the list of some BAT funders: Founders Fund, Foundation Capital, Propel Venture Partners, Pantera Capital, DCG, Danhua Capital, and Huiyin Blockchain Venture
Those firms have a lot of interests in increasing BAT market cap and they have very deep pockets. I won't be surprised if all of the sudden, the price just moon extremely high in a very short period of time.
The Anonize algorithm is built in a way that the user privacy is respected while publishers will be able to target effectively their users.
Holochain – HOT Token
Holochain is a post-blockchain technology that is energy efficient decentralised app development platform that is truly peer-to-peer without the scalability issues of existing Blockchain projects. This makes HOT, holochain's native token, one of the most promising altcoins you can invest in 2020.
Holochain is like having access to all of the capabilities of all of the Internet apps simultaneously without needing an API, because the languages are entirely compatible. Holochain is the equivalent of having an IFTTT layer built underneath the entire Internet.
Because the information isn't forced to sit uniquely in each application, the end user can create a customized experience with the parameters of their choosing. The possibilities for data mining and consensus building are endless. End the data-monopolies of Facebook and Google. If we choose to use Holochain, we choose how our information is shared and empower the commons to utilize it for collective growth and understanding. Source for this wonderful description of Holo is this guy.
When you hear the description of Holochain, you get excited. The project is bleeding edge tech and it grabbed attention of some mainstream media that reported about it. Right now it is still closer to an idea rather than to an actual realization but the potential is immense.
HOT token is actually doing very well, it is one of the rare tokens on the market that is beating the bear mood and recording new highs. Right now it is at $0.0021 and it is only 1.5x lower than its all time high.
Ravencoin
Ravencoin, a fork of Bitcoin, is a relatively young token; it's only since January 3, 2018 that it's been hovering among the crypto currencies.
Ravencoin blockchain is designed to serve specific purposes. On the one hand, it should help to determine ownership of assets in a flawless manner. On the other hand, Ravencoin, similar to Bitcoin, wants to make direct payments possible. As the open source project on the homepage emphasizes, it is completely decentralized: Neither master nodes nor especially no ICO are behind the project.
Two faces of RVN
Bruce Fenton, high profile expert from traditional finance sector, is the father of Ravencoin. Bruce is known an early Bitcoin advocate, who worked as Executive Chairman of the Bitcoin Foundation from 2015-2016. His experience led him to discover the future of blockchain's potential for the financial securities industry.
Tron Black is one of seven lead developers of Ravencoin works for Medici Ventures, a wholly-owned subsidiary of Overstock.com. Bruce was friends with Patrick Byrne, Overstock.com's CEO, and this is how Tron became involved with Ravencoin.
RVN is currently 4.5x lower than at the time of its ATH and is sitting at $0.013 per token.
Ethereum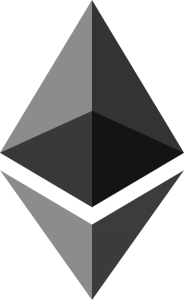 Ethereum is a true outlier and it is the only crypto-currency believed by experts to be able to overtake Bitcoin Market cap in the near future. Ethereum started in 2013 and had 40x growth rate over the last two years.
It is a blue chip coin right now but still definitely worthy of the best cryptocurrency to buy in 2020 tag.
Its platform allows creating a smart contract that runs on a decentralized network and runs exactly as programmed without any possibility of downtime, fraud, censorship or any third party interface. The team behind Ethereum is really exceptional. They are doing an amazing job to show the real potential of the Ethereum. Also, the degree of adoption of Ethereum is phenomenal at the moment. Many developers are working on apps that use the potential of smart contracts. If one cryptocurrency can make it big, it's Ethereum. If already went over 1000% over the course of couple of months and it could go 1000% more over the next few months – that much potential this cryptocurrency has.
Read more on what is ethereum here. Read here where to buy coins and here how to safely store them on a wallet.
Monero

Anonymous / private Bitcoin. Now, you may think, "What are you talking about? The BTC is anonymous already."  This is a very unfortunate albeit popular misconception. All BTC transactions can be seen by the public, and by giving out your wallet address to someone, the person is able to see all the payments you've sent and received. The black market (weapon manufacturers and drug dealers) created a solution for this. They basically created software that mixes your coins with other coins. Nevertheless, the software needs to be trusted and may not work correctly, which is pretty bad when your freedom depends on it. Monero has the mixing system built-in. This makes it perfect for any kind of black market.  A popular darknet market adopted Monero, and this is how the currency got its first big growth boost.
Monero is an open-source, privacy-oriented cryptocurrency and is the member of the best cryptocurrency to buy club for a long time. The developers involved introduced this innovative cryptocurrency without setting aside any for themselves. The team has relied on donations and the broader community to further development. Monero was launched in April 2014 – read here more on monero and see XMR daily price here.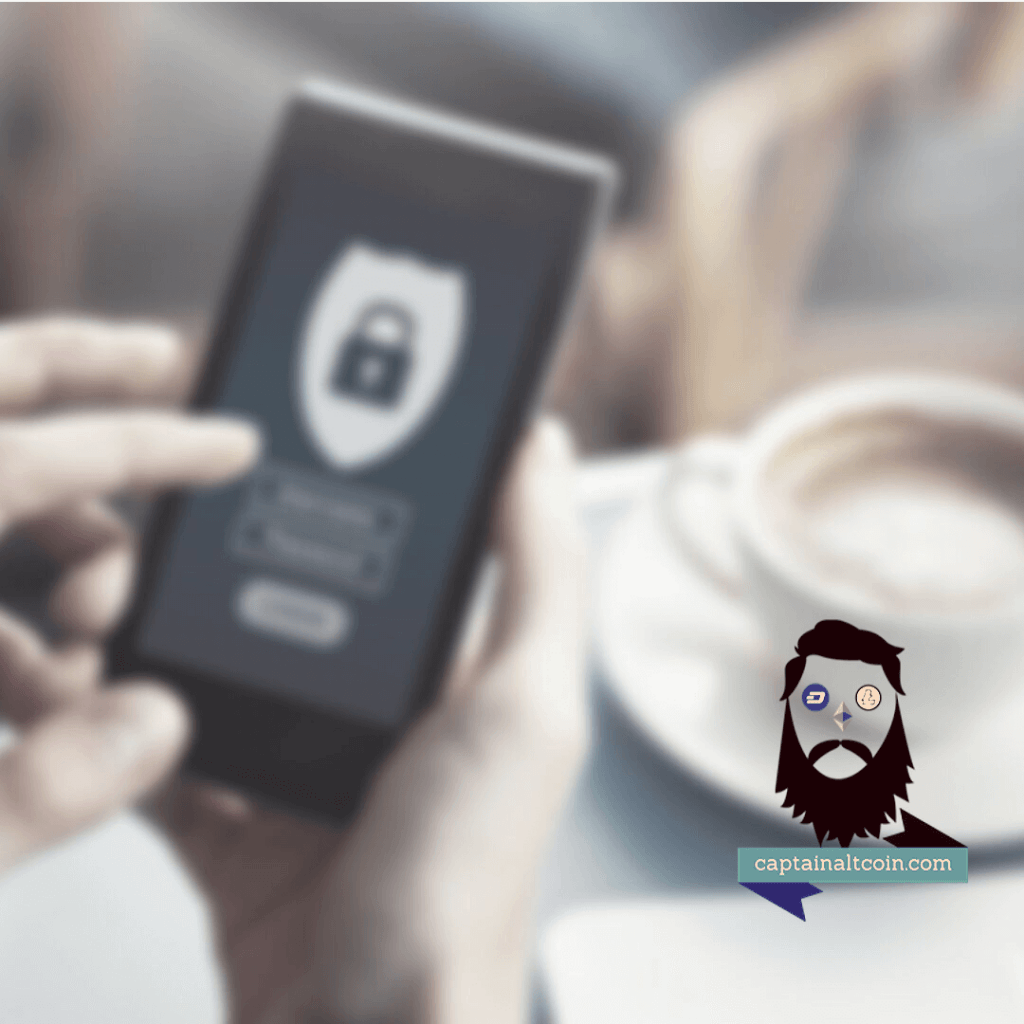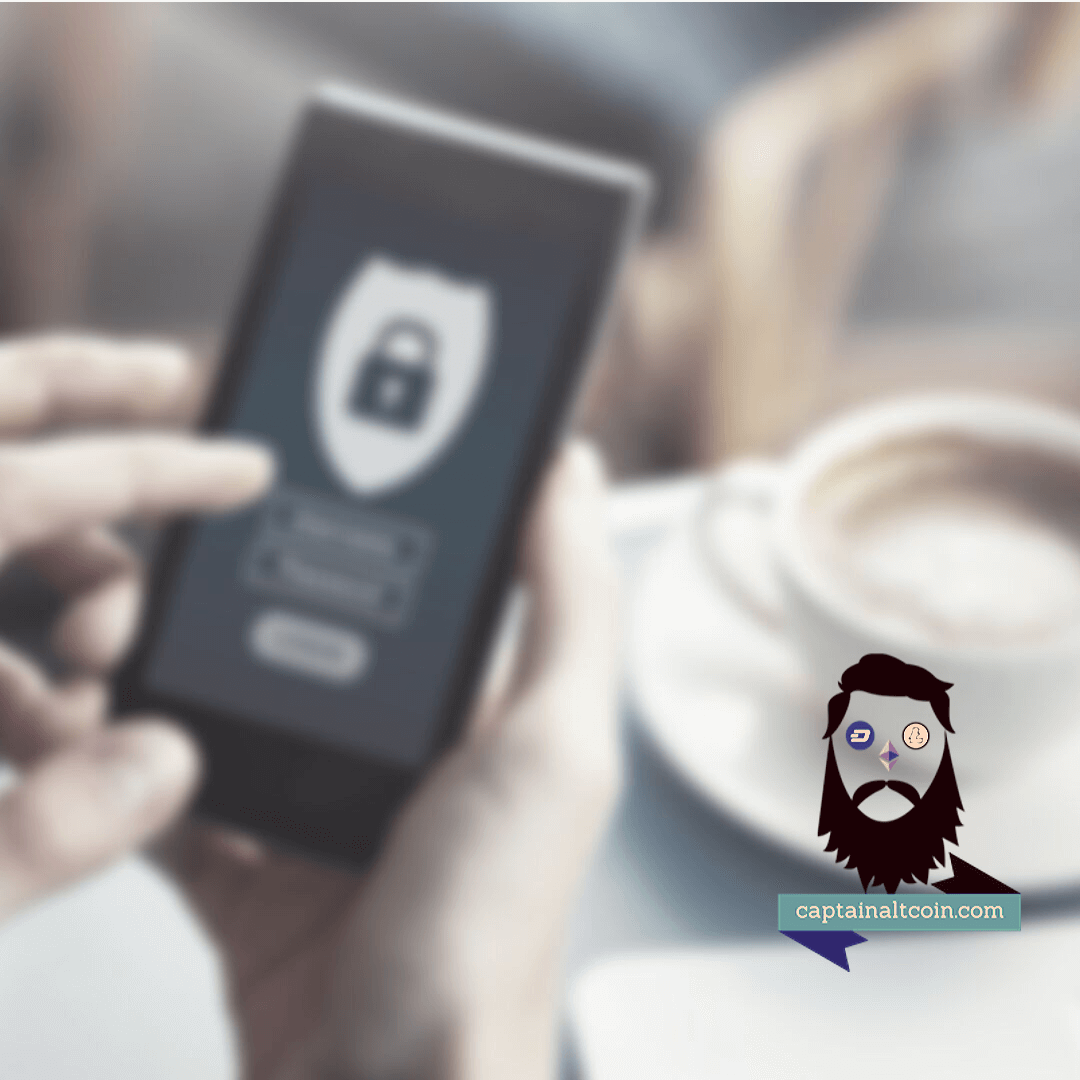 Read our updated guide on best crypto wallets here.
---
Sia Coin (SC)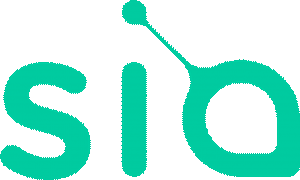 Sia is a cryptocurrency set to dramatically change the way we look at enterprise cloud storage, and the technology is no doubt set to transform data storage in the future. It has its eyes set firmly on a market currently dominated by Google, Amazon, Microsoft, and Dropbox.
The use case and very professional and competent team make a good case for SC to be included in the lists of best cryptocurrencies to buy.
Traditional cloud storage services such as DropBox upload customer's data to a central ecosystem. The data is controlled here and thus exposed to all sorts of shady shenanigans such as personal data misuse, accidental loss, and database breaches.
With Sia your uploaded files are encrypted, broken up into tiny pieces and then spread across multiple hosts. This means superior redundancy (multiple copies of your data are securely stored across multiple hosts) ensuring data loss and snooping is no longer a problem.
What makes Sia so great is that anyone can participate and get paid for leasing their spare storage space. This is something many of us have with the price of hard drives being so low. When a host and an uploader connect a contract is formed. This contract is called a 'smart contract'. It allows the renter to receive payments in exchange for their storage space being used.
Given SiaCoin's potential, we strongly believe it is seriously undervalued. In fact, there are hundreds of other coins out there without a fraction of the usefulness of Sia. Read more on what is sia coin here.
Factom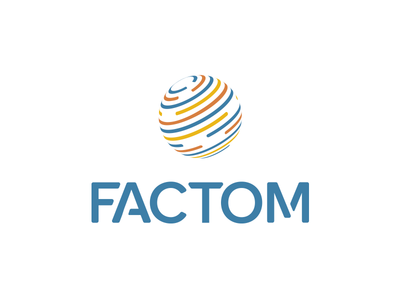 Factom is a blockchain-based system that runs on top of Bitcoin. Factom is optimized to store millions of realtime records with a single hash. Factom allows companies to create immutable database, and they store database in their own blockchain, create a hash of that data, and store it in the bitcoin blockchain.
The hype and interest around FCT also died down in 2019, but this is still one of the long-term cryptocurrencies to invest in.
Factom is useful for all kinds of business apps, and they have got a huge contract with more than 25 smart cities in China. They are also working with other countries to create immutable database, which will allow government to secure their data. Factom had initially raised 5.3 million dollars in its Series A funding, but the company is so appealing that private investors were compelled to increase their investment in Factom. Factom raised a total of 8 million dollars in April 2017 from various high-profile investors, including Tim Draper, Stewart Title, and Bill Gates. See more on Factom cryptocurrency here.
Golem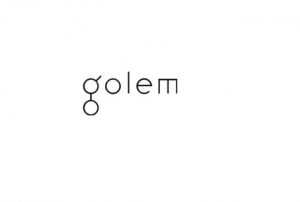 Golem is built on top of the Ethereum blockchain. Golem is a project run by the group of Polish programmers. It is on track to becoming the world's most powerful decentralised supercomputer. This supercomputer will process anything from scientific research in academia through to rendering the latest block buster movies, and once complete users will have supercomputer processing power at their fingertips.
However it does not stop there. Golem can also be used to process or mine any 'big data', for example identify trends in environmental changes, predict stock market movements, help assess and discover cures and better medical solutions, etc.
Its unlimited use cases is what makes the project exciting. Users earn GNT tokens by leasing unused processing power. These tokens can be re-used on the platform or traded on an exchange at the current market rate.
The technology is currently in its alpha stage. It can be downloaded and installed by anyone. Golem aims to eventually have Smartphones, huge data centres, laptops, and everything in between contributing to its ever growing cache of processing power, and with more and more processing power required everyday investing in Golem is a must for investor.
IOTA (IOTA)
IOTA is launched in 2015 and goes 'beyond blockchain' through its core invention of the blockless and quantum-resistant 'Tangle'. The digital currency 'iota' has a fixed money supply with zero inflationary cost.
IOTA offers zero-fee transactions & no no scaling limitatins on how many transactions can be confirmed per second. Further, unlike blockchain architecture, IOTA has no separation between users and validators (miners / stakers); rather, validation is an intrinsic property of using the ledger, thus avoiding centralization.
IOTA is focused on being useful for the emerging machine-to-machine (m2m) economy of the Internet-of-Things (IoT), data integrity, micro-/nano- payments, and other applications where a scalable decentralized system is warranted.
Their team is specific, they sometimes come across as arrogant and even rude, but they certainly seem to be very capable and intelligent crew. The machine to machine communication is the future and IOTA might be the technology that will fuel that communication.
There have been lots of good news for IOTA in the recent couple of week and that caused a big rally in prices and market cap. Some of the alleged partnerships they announced raised some eyebrows and questioning from the community, but nevertheless – the concept and the team make a good combo and IOTA certainly holds a lot of potential in the future.
Binance Coin (BNB)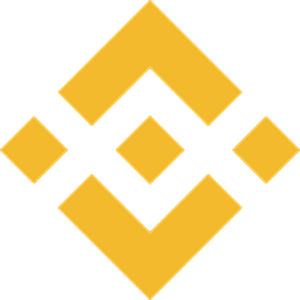 Binance is a popular cryptocurrency exchange based out in Malta that's been gaining momentum over the past few months. It's been quickly gaining ground in cryptocurrency market share, and as more people begin to use Binance, the price for Binance Coin (BNB) will also increase.
Binance is known for its fast transaction processing as well as its low trading fees (0.1%). Binance promises to offer strong performance, usability, and security. The Binance technology is capable of processing 1.4 million orders each second. This makes it a world leader in potential exchange volume.
Binance Coin allows you to get 50% off all trading fees.
Just recently BNB hit a price surge, and currently they have a promotion going where the trading fee is 0. However, the need for BNB will increase once it goes back to normal, thus increasing its value.
The Investment Process
Buying the Bitcoin with real money on any exchange and then selling the BTC for any currency from the list is the simplest way of investing.
I've used Coinbase to purchase BTC and Kraken to purchase other currencies. It is important to note that Kraken has all the pairs from the list.
It is recommended not to keep any significant amount of assets on an exchange. After purchasing the currency of your choice, send it to a wallet without an internet connection, and remember to do some research and googling to ensure your storage is secure and solid.
Remember that the biggest points in an investment game are awarded for enduring discomfort, so prepare yourself to not short the investments with yet another market panic.
Also, beware of scam coins like Onecoin, Kashhcoin, etc, because they are here to loot people by showing lucrative returns.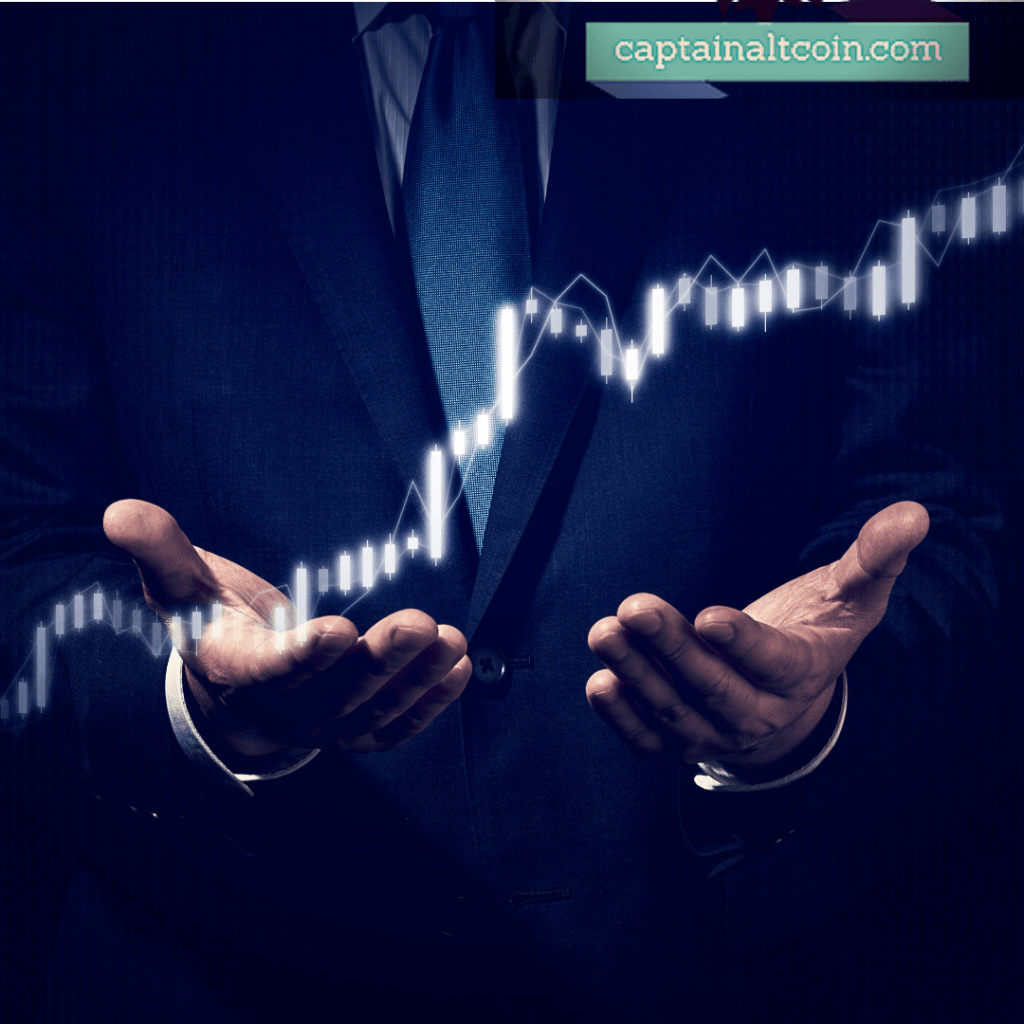 Read our guide on best bitcoin trading bots.
---
Definition of 'Altcoin'
The word "altcoin" is an abbreviation of "Bitcoin alternative." This means that the word "altcoin" describes every single cryptocurrency except for Bitcoin, and Altcoins are referred to as Bitcoin alternatives since most altcoins hope to either replace or improve upon at least one Bitcoin component.
There are hundreds of altcoins, and more appear every day. Most altcoins are little more than Bitcoin clones and they do not survive for very long. They only change minor features, such as its hashing algorithm, distribution method, or transactions speed. One exception is Litecoin, which has branded itself as "silver to Bitcoin's gold." The reason for that is that, in addition to using a different hashing algorithm than Bitcoin, Litecoin has a much higher number of currency units.
Many Bitcoin enthusiasts argue that altcoins are totally unnecessary. Also, some say that, because they cannot rival the infrastructure Bitcoin boasts, altcoins will not succeed. However, altcoins have a significant role. Altcoins allow developers to experiment with unique features, and while it is true that, if the developers or community desires, Bitcoin can copy these features, fully-functioning altcoins are much better "cryptocurrency laboratories" than Bitcoin's testnet.
What Was the First Altcoin?
Namecoin was the first altcoin and it was created. Namecoin's primary purpose is to decentralize domain-name registration, which makes internet censorship much more difficult. However, it also functions as a currency.
Bitcoin is still leading the virtual currency pack, even with many close competitors. Newer and more innovative versions are getting launched. They offer modifications in areas like Proof of Stake, privacy, transaction speed, DNS resolution and more. A few altcoins have become popular and the rest of them are lesser-known.
Altcoins – huge list of guides and reviews
We have checked out and reviewed more than 200 altcoins, from the top ones to the almost unknown gems buried deep in coinmarketcap ranking. This list will be continually updated so make sure to revisit it every once in a while.
Here is the full list.
Summary
I have written this article with a huge research. If you guys want to invest and get a huge profit in near future, then do it fast. Get started now if you don't want to be left behind. You have to become stable to get success in crypto trading. That's why you should invest now, wait and earn. Thank you for reading my article and I hope you all like my choices.