Bittrex Exchange Review – Complete Guide for Beginners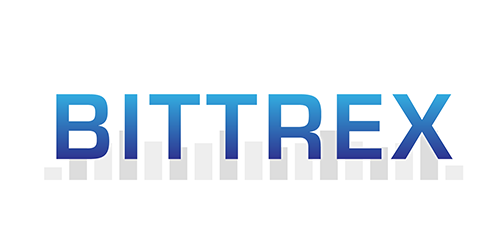 Lot of coins supported
Removing illegitimate projects
Ease of use
Good reputation
Best cryptocurrency exchange debates usually come down to choosing between Binance and Coinbase. While these two arguably did enough to reach and stay on top of people's all-star crypto exchange lists, the market is chock full of competition looking to swoop in and take over some of that sweet, sweet market share and trading volume.
Reputable and solid exchange
PROS
Lot of coins supported
Removing illegitimate projects
Ease of use
Good reputation
One of those exchanges that have been patiently sitting in the background and waiting to pounce on any sign of weakness from the current market GOAT's is Bittrex.
Bittrex origins
---
Bittrex is a US-based cryptocurrency exchange located in Seattle, WA. It's important to note that Bittrex Inc. is merely the name if the exchange's American subsidiary; the platform recently decided to expand its operations internationally and opened Bittrex Malta.
This segmentation created two flexible separate corporate entities under Bittrex's umbrella that can easily adapt to regulatory differences between European Union and USA. All traders based outside of the USA are directed to the Malta-based international.bittrex.com domain when attempting to register/log in to the exchange.
Bittrex is already a seasoned veteran of the space, having existed since 2013 when it was founded by a group of security professionals led by an individual called Bill Shihara.
Besides working at Microsoft for 11 years, Shihara brought the experience of being a Security Engineering Manager at Amazon and a Manager of Security Threat Analysis and Security Engineering at Blackberry to his new endeavor. Motivated by a wave of security breaches and vulnerabilities that plagued the exchange platforms of the time, Shihara assembled a team with more than half a century of combined experience in digital security and development and created Bittrex.
Bittrex review – Trading on Bittrex Tips
---
Cryptocurrency trading
Bittrex was originallya crypto-to-crypto exchange, offering its users an ability to purchase hundreds of cryptocurrencies. Wide variety of coins and tokens it had on offer was one of the main reasons why this platform was once a regular top 10 exchange in terms of daily trade volume.
These numbers have fizzled off since for various reasons, as Bittrex currently sits on the measly 64th spot of the daily trade volume list with just above $11 million worth of cryptocurrency exchanged on the platform during the last 24 hours.
Interestingly enough, Bittrex recently purged more than 80 cryptocurrencies from its portfolio, showing how listing everything under the sun isn't a viable long-term strategy for an exchange. Even with those delistings, Bittrex remains a platform with one of the most impressive trading portfolios on the market, providing support for more than 300 trading pairs. Trading is concentrated around three cryptocurrencies (BTC, ETH, USDT).
At the top of the page when you first log in, you will see a list of all of Bittrex's cryptocurrency markets. Click on the "Wallets" page to deposit the cryptocurrency you prefer. You can make your deposit by sending over funds from an outside cryptocurrency wallet you control.
Fiat trading
Fiat-to-crypto trading is a recent addition to the Bittrex exchange, as the company looks to give its users much more flexibility. Users are able to purchase BTC, ETH or USDT with their fiat and then easily trade for any altcoin they want. The exchange intends to expand its USD trading pairs portfolio in the future.
With this introduction of fiat trading, Bittrex made the process of converting your currency into a range of different altcoins much easier.
Depositing USD on Bittrex requires you to first verify your account, and then submit a fiat (USD) trading request via this link. Furthermore you'll be required to set up a connection between your bank account and your Bittrex account; this entire process has been explained here. Finally, Bittrex does have some limitations in place for USD traders which you can check out here.
Orders
In regards to types of trades that are available on the exchange, users can make either limit orders or "conditional" orders. Both types of orders come with a "time in force" clause; the clause allows you to make your order either good-till-cancelled (order lasts until it is completed, expired, or cancelled, with a maximum order lifetime of 28 days) or immediate-or-cancel (the order is immediately executed; any portion that cannot be filled immediately will be cancelled). Bittrex margin trading isn't available on the platform but they are apparently working on introducing it. Minimum trade value for orders is 50,000 Satoshis (.00050000).
Bittrex Fees
---
All trades on the exchange come with a 0.25% commission.
Bittrex Withdrawal Fees
One of the features this exchange made a name for itself with is its lack of deposit/withdrawal fees, even for the newly-added fiat transfers.
Creating a new account
---
Creating a new account on the exchange is a simple process. You'll need to click on the "Sign Up" button on the Bittrex home page which will take you to the registration page.
Once there, you'll need to enter your e-mail address and your password. After submitting this information, the exchange will send you an automated e-mail message containing the link which you'll need to click to activate your account.
This gives you access to the Unverified account level on the exchange. However, Bittrex recently decided to "go clean" and clamp down on anonymous accounts, in order to be more in line with regulator demands. This means that users are now required to go through Anti-Money Laundering (AML) and Know Your Customer (KYC) verifications for higher trading privileges on the exchange. Important to note is that Bittrex uses third party systems to verify your data.
Bittrex users can acquire 3 levels of verification: Unverified, Basic and ID-Verified/Enhanced. The higher the level of verification you obtain, the bigger your withdrawal limits become. Also your account has to be verified in order to be able to withdraw. The Bittrex minimum withdrawal limits are as follows:
New/Unverified Accounts: Unverified accounts have a 0 BTC withdrawal limit.
Basic Verified Accounts: For basic accounts, the limit is approximately $3,000 per day, which is roughly 1 BTC. This amount changes periodically to align with the price of Bitcoin. (Note: It is no longer possible to verify an account as basic. All accounts must now proceed to ID Verification)
ID Verified Accounts (without 2FA): Verified accounts can currently withdraw 3 (or equivalent) BTC per day.
ID Verified Accounts (with 2FA enabled): These accounts can withdraw 100 (or equivalent) BTC per day with two-factor enabled.
Bittrex offers a step-by-step instruction article detailing how to create a new account here. Your Bittrex account can additionally be upgraded to corporate status. Corporate accounts have additional benefits designed to better support institutional trading needs. An overview of those benefits and instructions on how to request a corporate account can be found here.
Availability/reliability
Bittrex updated its Terms of Service and Privacy Policy back in February of 2018 which limited users from certain regions from accessing the platform or having an account on it.
Due to this update, residents of North Korea, Iran, the Crimean region, Syria, and Cuba, and any person with economic sanctions levied against them specifically by the federal government is no longer able to use the exchange's services. Similarly to what Binance did recently Bittrex introduced these changes underhandedly, which caused many users from the affected countries to stay locked out of their accounts and their funds.
Bittrex is also famous for shutting down new registrations at the height of the 2017 bull run due to its staff and infrastructure being unable to handle the volume of sign-ups they were receiving at the time.
Regular registrations resumed in April of 2018 but the interest in Bittrex has somewhat cooled off, partially due to limitations we named above and perhaps partially due to the exchange developing a bad reputation online.
The exchange currently has a very unfavorable 1 star (2.7/10) rating on Trustpilot, ratings aggregation website, with 68% of 114 submitted reviews grading the exchange as "Bad".
The reviews aren't that old either; you can currently find ones dating from January 2019, with users complaining about being locked out of their accounts, having their funds frozen, reporting issues with withdrawals/deposits/verification, and being faced with bad tech support that doesn't answer tickets.
That being said, this isn't necessarily an indication of Bittrex's overall functionality/customer service. Even industry giants like Binance and Coinbase have horrendous rating on Trustpilot, with former having 4.6 and later a shocking 1.7 out of 10 next to its names.
It's a well-known fact that users who were slighted will go through the hassle of leaving a review before those who haven't had any bad experiences, which explains some of the online outrage against Bittrex and other exchanges.
Most of the negative press seemingly originates from the end of 2017/beginning of 2018 days, with recent reports edging towards positivity.
The exchange currently operates a Zendesk where users can read detailed support articles, with customer support also being active on Slack, Twitter and Facebook. You can also submit a direct support ticket on the Bittrex platform, send them an e-mail or engage in a live chat with the support if none of the previous options help you.
Security
---
Security is one of the main selling points of Bittrex, which isn't surprising considering its founding team. They report using a hot/cold wallet storage strategy where 90% of their user's funds are stored in cold storage. Additionally, they employ multisig protection with these cold wallets, thus further increasing the fund security.
Their websites also run on the SSL encryption, meaning that the information exchanged between your browser and Bittrex stays private from outside observers. As long as you access the exchange either through bittrex.com or international.bittrex.com you can be sure that your data isn't being fished. Finally, the exchange offers additional security through optional 2 factor verification. All that being said, Bittrex is a typical "centralized" exchange and this format has shown security limitations in the past.
Conclusion
---
Bittrex is an interesting exchange platform. It offers advanced technology, trading, and security solutions, as well as a rather attractive fee structure, an impressive line-up of cryptocurrencies and direct fiat-to-crypto transfers. However, some might feel like this exchange's rigorous KYC requirements and a problematic history with customer support is a deal-breaker. Overall, Bittrex is a crypto veteran that should be quite capable of satisfying the needs of newbie and advanced traders alike.
Bittrex alternatives
If you are not fond of Bittrex.io, there are plenty of alternatives we suggest below:

CaptainAltcoin's writers and guest post authors may or may not have a vested interest in any of the mentioned projects and businesses. None of the content on CaptainAltcoin is investment advice nor is it a replacement for advice from a certified financial planner. The views expressed in this article are those of the author and do not necessarily reflect the official policy or position of CaptainAltcoin.com