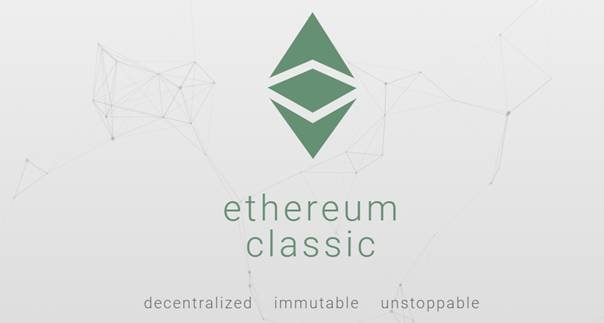 In this guide, we will voice our own and market's opinion on ETC future while discussing Ethereum Classic price forecast for 2020 and beyond.
Please bear in mind that you should take this and any other prediction with a grain of salt since predicting anything is a thankless task, let alone predicting the future of a novel, highly volatile financial asset like ETC.
Now, let's head into it.
Before we delve deep into the Ethereum Classic price prediction and answer questions if Ethereum Classic is a good investment or not, why will ETC succeed or fail or why will ETC price rise or drop, let's quickly throw a glance at what is Ethereum Classic and its to date history.
Ethereum Classic Intro
Ethereum Classic (ETC) is a fork of Ethereum. Or, as some would say, Ethereum is a fork of Ethereum Classic… depending on who you ask and can be a little confusing. Either way, the original Ethereum blockchain is split into two competing versions. The DAO aka the Decentralized Autonomous Organization was a complex smart contract which was going to revolutionize Ethereum forever. It was basically going to be a decentralized venture capital fund which was going to fund all future DAPPS made in the eco-system.
Within 28 days of its formation, it accumulated over $150 million worth of ether in a crowdsale. At that time, it had 14% of all ether tokens issued to date. On 17th June 2016, someone exploited this very loophole in the DAO and siphoned away one-third of the DAO's funds. That's around $50 million dollars. The aftermath of the hack split the community: one part wanted to do a hard fork and create a new chain with the separation right before the DAO attack. That gave birth to Ethereum.
The ones that were not in agreement with the hard fork and insisted on the immutability of the blockchain stayed in what is now called Ethereum Classic.
ETC is a smart contracts platform that has some of the largest network activity of any blockchain, consistently higher than Bitcoin Cash, and neck-and-neck with Litecoin. They have multiple developer teams, all of whom are committed to the long term ETC vision. They are in the top-10 in programmer activity (measured by code commits). They have numerous sources of funding, and we continue to grow, day-by-day, commit-by-commit, line-by-line of code to create a bullet-proof network that anyone can use.
Both blockchains are identical in every way up until block 1920000 where the hard-fork to refund The DAO token holders was implemented, meaning that all the balances, wallets, and transactions that happened on Ethereum until the hard-fork are still valid on the Ethereum Classic Blockchain. After the hard-fork, the blockchains were split in two and act individually.
The battle between Ethereum and Ethereum Classic is both an ethical and ideological one.
Ethereum Classic (ETC) Roadmap for 2020
There is a clearly defined roadmap for this year. These 5 projects are highlighted as the major focus for the year:
MULTI-GETH
ETC Labs Core is maintaining a multi-geth patch that enables geth to support multiple networks. Eventually they hope to have multi-geth integrated into mainline geth.
MANTIS
Mantis is a node client built entirely from scratch using Scala. Scala is a programming language that supports functional programming and favors immutability. It also offers developers ease of testing and predictability. The client is also compatible with the Daedalus Wallet, which provides users with a UI to access and manage funds. Mantis sets the foundation for future innovations in Ethereum Classic.
SPUTNIK VM
SputnikVM is a highly efficient and pluggable implementation of the Ethereum Virtual Machine. It is a standalone EVM that can operate independently of a blockchain and is capable of running on low powered devices; with plans to run on ultra-low power devices.
EMERALD PLATFORM
Toolkit to build applications running on Ethereum ETC, contains UI Components, Libraries for Javascript and Rust, Icons, Build tools, etc. Targeting various platforms, such as Desktop, Mobile, Web and even Shell Scripting.
SIDECHAINS
Sidechains will become a native part of ETC infrastructure and protocols. This will increase ETC's scalability and bring blockchain to a diverse group of handheld and IoT devices for the first time.
Captain Altcoin's ETC Price Prediction for 2020
ETC, as the rest of the market, is tied at the hip of bitcoin's price action. If bitcoin embarks on another bull run, ETC can hope for one as well.
Since a strong Bitcoin move in 2020 is very likely, we can expect some swings and moves upwards by ETC as well. So 2020 will be a year of potential big moves (more likely upwards) and we can see ETC at least doubling its end of 2019 price value.
With the latest development in the world and the impending worldwide economic crash, bitcoin failed to decouple itself from traditional markets and lost 40% in one day.
The rest of the market slumped in an even harsher fashion, losing 50%+ in one day. Since this is a black swan event, an unpredictable event that is beyond what is normally expected of a situation and has potentially severe consequences, there is no one who can legitimately claim that he or his algorithm can predict short-term price developments for anything, let alone cryptocurrencies.
Many experts agree that it will get worse before it gets better, both in terms of human health and economic situation.
We can only speak in very general terms and make a forecast that cryptocurrencies will probably drop below even the 2018 lows (many of the altcoins will most probably dip to unprecedented depths and record new all time lows).
Once this tough situation passes, a crazy bull run is what we all hope for and probability for such development is pretty high.
Since a strong Bitcoin move in 2020 is very likely, we can expect some swings and moves upwards by ETC as well. So 2020 will be a year of potential big moves (more likely upwards) and we can see ETC at least doubling its end of 2019 price value.
Of course, we speak about ETC price denominated in USD. In terms of its BTC value, it is more likely that BTC will outperform it and ETC will be worth less Satoshis by the end of 2020.
In general:
The main currency in cryptocurrency markets is Bitcoin and given this, altcoins tend to fuel Bitcoin runs and Bitcoin tends to do the same in return. Given this relationship, Bitcoin price movements (or lack thereof) tend to effect altcoin prices.
When Bitcoin goes up swiftly, it will likely:
Suppress or depress altcoins as money flows into Bitcoin;
Or, take altcoins along for the ride
In cases when Bitcoin plunges, it will likely:
Depress altcoins as money flows into fiat;
Or, cause altcoins to boom as money flows into them, but this is rarely the case.
When Bitcoin moves sideways, it will likely:
Cause altcoins to mimic that as traders wait for a clear sign on the direction of the market;
Or, cause altcoins to flourish as traders look for returns in altcoins and try to get favorable trades in terms of BTC pairs.
To summarize, Bitcoin is the focal point of the crypto market in many ways, and with BTC trading pairs on every exchange, the gravity of Bitcoin is hard to evade.
The majority of projects will fail — some startups are created just to gather funds and disappear, some would not handle the competition, but most are just ideas that look good on paper, but in reality, are useless for the market.
Vitalik Buterin, co-founder of Ethereum said:
"There are some good ideas, there are a lot of very bad ideas, and there are a lot of very, very bad ideas, and quite a few scams as well"
Ethereum Classic (ETC) Future Outlook
As a result, over 95% of successful ICOs and cryptocurrency projects will fail and their investors will lose money. The other 5% of projects will become the new Apple, Google or Alibaba in the cryptoindustry. Will ETC be among those 5%?

It is a fifty-fifty situation.

There are couple of solid developer teams behind the project but their core value proposition is crammed with other, more potent teams with better and more established brands and it is hard to see ETC ever seizing the driving seat in the smart contracts section of crypto world.
Why will Ethereum Classic (ETC) Succeed?
Why will Ethereum Classic (ETC) Fail?
Will ETC reach $100?
Highly doubtful that ETC ever sees those heights. Zero is a more plausible option.
Is ETC dead?
No, certainly not. Judging by the teams activity on social media, developers activity on GitHub and coin's presence on exchanges we can safely say ETC is far from a dead project. However, community bustle has died down and is only sporadic these days. That is a bad omen for any project.
---
All of this summed up means one thing: ETC might live through couple of orchestrated and, for a regular trader, completely unpredictable pumps but the majority of time will be murky sideways trading with small volume and no significant interest from the market.

Price will heavily depend on what BTC will do and since many analysts think BTC will not be making big moves in this year, it is hard to expect ETC will do them either. The price will probably stagnate and record slow-moving depreciation or appreciation depending on the team activity, potential technological breakthrough or high-level partnership.
Market prediction for Ethereum Classic 2020
With the market being completely unpredictable, forecasting the cryptocurrency price is really more of a gamble and luck rather than a data driven guesstimate.
Let's throw a glance at the eminent publications and personalities, and their predictions regarding the Ethereum Classic (ETC) price, which will give us another point of view to consider:
CryptoGround
Cryptoground gives a positive outlook for ETC and sees it reaching $10 in this year.
Trading Beasts
Trading Beasts have given ETC prediction on monthly basis and they have forecasted that by the end of 2020, Ethereum Classic might reach $16.78.
Digital Coin Price
Digital Coin price also has given a monthly prediction for Ethereum Classic and they have projected that by the end of 2020, ETC might fall to $4.80.
Ethereum Classic (ETC) Future: 2021, 2023, 2025
Ethereum Classic (ETC) Price Prediction 2021
The outlook is murky and ETC will probably stay in the shadows of top coins and potentially spin out of the top 20 projects as the new, more promising teams and their coins spring up. Depending on what bitcoin does, ETC could still be up in USD (thanks to BTC) but most plausible prediction would be it hovers within one standard deviation of the current price.
Ethereum Classic (ETC) Price Prediction 2023
If ETC maintains its relevance in the industry and manages to stay ahead of their competition (highly unlikely), it might be worth 10-100x than its hitherto all time high.
Ethereum Classic (ETC) Price Prediction 2025
If ETC maintains its relevance in the industry and manages to stay ahead of their competition (highly unlikely), it might be worth 10-100x than its hitherto all time high.
Realistic Ethereum Classic (ETC) Price Prediction
Predicting prices of novel, highly volatile and risky asset classes is a thankless task – best answer is no one knows. Educated guess is that realistic ETC price for the foreseeable future is somewhere between its current price and its all time high.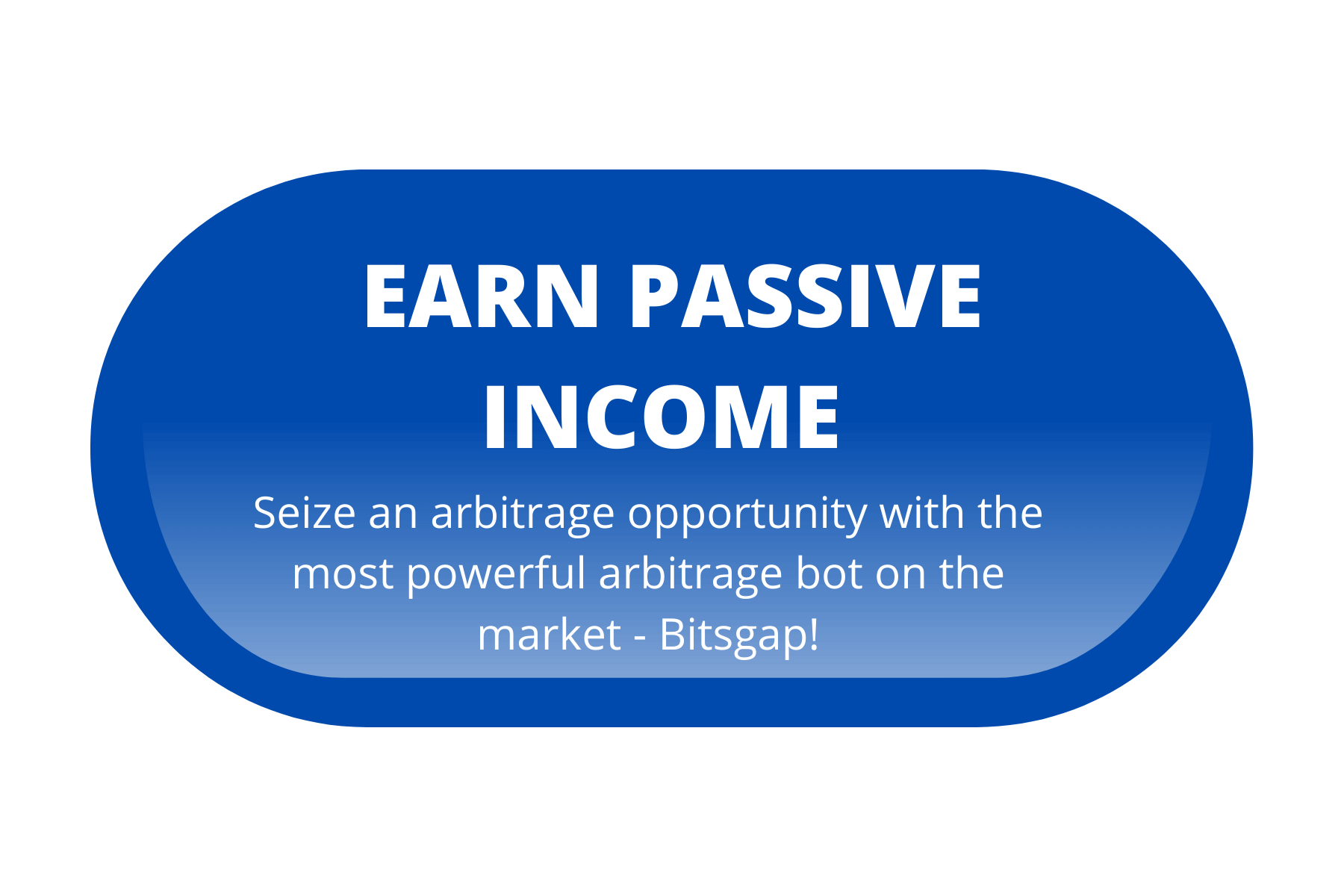 CaptainAltcoin's writers and guest post authors may or may not have a vested interest in any of the mentioned projects and businesses. None of the content on CaptainAltcoin is investment advice nor is it a replacement for advice from a certified financial planner. The views expressed in this article are those of the author and do not necessarily reflect the official policy or position of CaptainAltcoin.com