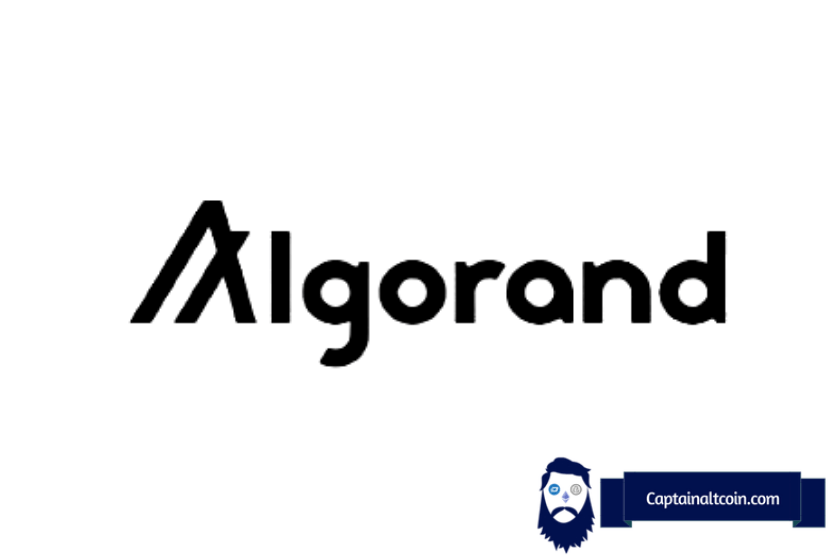 What is Algorand?
---
Officially launched in 2019, Algorand is a disruptive project that seeks to question how cryptocurrencies have been traditionally designed. It seeks to expand the use cases by accelerating transaction speed, reducing the transaction time and redesign security in a decentralized manner.
Algorand is unique in that it distributes the ALGO cryptocurrency it introduces into its economy with each new block to everyone who holds a certain amount of the currency in its wallets, further allowing users to create smart contracts and tokens for both new and existing assets.
Algorand aims to solve the three main problems faced by blockchains today, known as the blockchain trilemma: security, scalability, and decentralization.


In Algorand's consensus algorithm known as Pure Proof of Stake, the security to the network is tied to the majority's honesty. This essentially means there is no sanction mechanism like in the Delegated Proof-of-Stake or Liquid Proof-of-Stake. Instead of punishing bad actors, Algorand opts to make cheating unattractive. Attempts by a minority of the money are outrightly impossible, and cheating by the majority stupid. Provided 2/3 or the majority is honest; the protocol is good to run.
These features successfully attracted quite a large number of venture investors to early private sales of ALGO conducted to fund the project's growth.
Founder of Algorand: Silvio Micali
---
Silvio Micali, a graduate of mathematics at the La Sapienza University of Rome and a PhD degree holder in computer science from the University of California, Berkeley, founded Algorad. He works as a computer scientist at MIT Computer Science and Artificial Intelligence Laboratory, focusing his research on cryptography and information security.
Silvio Micali has many awards and mentions his credit, most notably the Turning award (the highest award given to a computer scientists) because of major innovations built around his research in cryptography, zero-knowledge, secure protocols, and mechanism design. He is one of those who laid the foundations of modern cryptography.

Algorand attempts to overcome the Blockchain Trilemma
---
If you had the option to remove one from decentralization, scalability and security, which would you remove?
According to Vitalik Buterin, the founder of ethereum, a Blockchain can only have a maximum of 2 of these three properties. This accounts for the slow nature of transactions on the blockchain. This concept is called THE BLOCKCHAIN TRILEMMA.
The Blockchain Trilemma suggests that it is almost impossible for a project to have all three features to a satisfactory level. Two is possible, but three? Not so possible. A decentralized and highly secured network would not be scalable. A decentralized and scalable blockchain will have little security, and a blockchain that is scalable and highly secured would not be satisfactorily decentralized.
Scalability is a major issue on most cryptocurrency blockchains. Most cryptocurrency projects find it very tasking to handle high numbers of transactions while ensuring network decentralization and security. This is the most common case of the blockchain trilemma at work.
Algorand is doing things differently by opting for a Pure Proof of Stake (Pure PoS) consensus mechanism. The mechanism employs a different approach compared to other alterations of the PoS mechanism ( Delegated Proof-of-Stake or Liquid Proof-of-Stake)
This means that instead of requiring 100% consensus from all the validating parties, Algorand runs with a two-thirds majority consensus. To attack the Algorand system, you will need to own more than one-third of the total supply of Algorand. Apart from the fact that it is uneconomical holding such a large stake of the supply, it also means that you have a lot to lose if the project goes wrong.
Algorand's secret sauce: Cryptographic sortition
---
Algorand uses a lottery to segment blocks' construction into 2 phases. These lotteries are known as "cryptographic sortition". The cryptographic sortition enables the fast finality of a transaction, and you won't have to wait for 20+ confirmation before you know a transaction happened.
The two phases are
Proposal phase: Here, a single token is randomly selected, and its owner proposes the next blocks. However, this proposer is hidden and is only known to the whole network during the propagation phase when it is already too late for anyone to interfere. In Pure PoS, every token is equally poised to be selected.
Voting round: In this round, a committee of owners of 1,000 random tokens is selected, approving the block proposed by the first user. Contrary to the fixed committee system in many Proof-of-Work or Proof-of-Stake blockchains, this random selection of the committee members makes the protocol extremely secure. The spontaneity ensures they don't know who to target.
How to Stake Algorand?
---
Participating in the Algorand platform as a block proposer is quite easy. Anyone can start by merely switching their address from offline to online on the Algoexplorer. Luckily, this option does not depend on the amount of Algo tokens staked. All you need is to stake its ALGO token and have the nodes online.
The Algorand platform supports two types of nodes; relay and participation. The relay nodes improve communication between participation nodes but do not participate in voting or decision making. They are also hardware intensive compared to participant nodes.
Algorand 2.0 Protocol Upgrade
---
In November 2009, The Algorand foundation released Algorand 2.0. This new update puts more emphasis on three main features.
smart contracts
Atomic Transfer
Though quite similar to ethereum, the Algorand smart contracts differ in that it contains a new non-Turing complete in-house programming language-TEAL. The TEAL smart contracts are more secure in writing and execution, but they are functionally limited compared to Ethereum's smart contracts.


Algorand Price Prediction 2021 – 2025
---
All around, there seem to be a thick cloud of optimism hovering around Algorand.
So far, it has shown a promising development, and if they should keep concentrating on new developments, we should expect many good graph crosses in coming years.
Digital Coin Price predicts algorand will end 2021 will s price tag of around $1.92 and $3.89 by 2025.
Walletinvestor, on the other hand, bets $2.3 will be a conservative bet by the end of 2021and by the end of 2025, $9.402 should be fair.
Coin Arbitrage predicts that the price of Algorand could be $2.4578 and $7.9548 within the next three years.
Analysts at RippleCoinNews think that ALGO is a very promising investment for 2021 and should peak at $20 by the end of 2025.
We have seen some recent hikes in the price of Algorand. I believe it is very realistic that algorand hits $2.6 at the end of 2021 and $15 at 2025.
Algorand tokenomics
---
The current CoinMarketCap ranking for algorand is #36, with a market cap of $4,146,000,067 USD. It has a circulating supply of 2,747,379,099 ALGO coins and a max. supply of 10,000,000,000 ALGO coins.
The Algorand Foundation, the non-profit organization, involved in developing the protocol, claims that only 10 billion units of its ALGO cryptocurrency will ever be created. This official count of its circulating supply is stored on a block explorer maintained by Algorand.
A schedule of distributions, which the foundation expects to be completed within five years of the protocol's launch, can be found below:
Current Overall Token Distribution:3.0 billion
Estimated algos to be injected into circulation (initially via auction) over the first five years: 1.75 billion
Estimated participation rewards (distributed over time): 2.5 billion
Is ALGO a good investment?
---
Algorand seems to be very strategically positioned to succeed in the crypto world. Although this is still a new project, it is still worth watching as it grows and develops in the industry.
Algorand price prediction 2025
Based on the data and arguments laid out above, a price of ALGO token in 2025 could be in the $10-$20 range. A long term reasonable estimate: ~$17.67
Algorand price prediction 2030
There are a couple of laws of human progress that prevent us from thinking that Algorand will be what its holders expect and hope it to be. Those are first mover advantage and consolidation and subsequent monopoly.
A first-mover advantage can be simply defined as a firm's ability to be better off than its competitors as a result of being first to market in a new product category.
Monopoly is a situation in which a single company or group owns all or nearly all of the market for a given type of product or service.
Both of the phenomena we mention above speak in favor of Ethereum and we don't think that will change in the mid- and long-term future.
We are still not sure if Algorand and similar project do have a long-term future and ALGO token could be worth ZERO in 2030 as the project might not exist by then. Chances are slim in our eyes for that to happen as Algorand brings unique technology solutions along with a bustling community which guarantee its place among the crypto survivors in the years to come.
Is Algorand worth investing in?
Algorand is an excellent investment for the short-term when the market is in the BULL run. Usually these types of newer projects do extraordinary well when the overall crypto market is in the green and they outperform other better known projects by a lot. However, make sure to exit them in time as they tend to do get a beating during ranging and bear market cycles.
Why will Algorand succeed?
Because it does propose a valuable service, it already built a name for itself in its niche and suffered no security breaches or other types of compromises (economic, reputational etc). The token itself does provide utility and makes sense which is not the case with many other similar projects.
Why will Algorand fail?
Algorand might fail because of the fierce competition, dynamic technological field and rocket-speed developments in its niche. Another common reason this type of project fails is team issues – either the team splits or outright abandons the project.
Will Algorand reach $10?
That is within the real of possibility, even in the short term period. It could very well reach $10 within a year.
Can Algorand reach $100?
Algorand will almost certainly NOT reach $100 in the foreseeable future, unless we see a face-melting bull run that will see bitcoin at $100k and ETH at $20k.
FAQs
---
What Makes Algorand Unique?
---
Here are three reasons why Algorand has been able to maintain an edge over its competitors:
Properties of the cryptographic sortition
1. Low computation requirements: High energy-consuming mining farms are not needed.
2. Delegation: Token holders can delegate their tokens if they wish to participate in the consensus.
3. Non-Forkable Chain: Forking happens when a blockchain splits into two branches creating one chain with uncertainty. For example, if you make a payment into the system, you are not sure whether it has been made as it could either be in the lost branch or the survived one. Users can trust a new block as soon as it appears. Even in situations where the network is temporarily partitioned, Algorand makes sure that all users have the same views of confirmed transaction.
4. True decentralization: Proposers and committees are randomly selected, which removes autonomy by miners as in some other projects.
5. Governance: Community token holders can suggest changes to the protocols and agree for or against them.
6. Fast agreement
How Is the Algorand Network Secured?
---
Most decentralized systems are susceptible to network attacks. The for targets the communication links between users. He could partition the network into isolated pieces so that only members of one piece can only communicate with each other and not with other pieces. The adversary also has total control over the contents of the messages and their timing. This causes contradicting transactions to be accepted by different users, allowing the adversary to double-spend their money.
By contrast, during a network partition in Algorand, it is impossible to convince two honest users to accept two different blocks for the same round irrespective of when the partition lasts. Once a block appears, it is forever part of the chain, and users can rest assured that the assets they receive are safe.
How are Rewards Distributed on Algorand?
---
Algorand currently deploys a more liberal rewards scheme to benefit every token holder whether or not their tokens are staked and participating in the consensus protocol. The idea behind this is to stimulate the adoption and growth of the network by rewarding all token holders equally. To support the network's operation during this initial period, Algorand has issued token grants to early backers for running network nodes to help bootstrap a scalable and reliable initial infrastructure backbone.
As the network grows over time, I anticipate that the rewards distribution will shift, favouring active stakeholders and validators.

CaptainAltcoin's writers and guest post authors may or may not have a vested interest in any of the mentioned projects and businesses. None of the content on CaptainAltcoin is investment advice nor is it a replacement for advice from a certified financial planner. The views expressed in this article are those of the author and do not necessarily reflect the official policy or position of CaptainAltcoin.com