In this guide, we will voice our own and market's opinion on ETH future while discussing Ethereum price forecast for 2022 and beyond.

Please bear in mind that you should take this and any other prediction with a grain of salt since predicting anything is a thankless task, let alone predicting the future of a novel, highly volatile financial asset like Ethereum.

Now, let's head into it. Before we delve deep into the Ethereum price prediction and answer questions if ETH is a good investment or not, why will ETH succeed or fail or why will Ethereum price rise or drop, let's quickly throw a glance at what is ETH and its to date history.
You can buy, trade and stake Ethereum on many exchanges including the leading platforms like eToro, Cex.io, Coinbase and Binance.
Read our updated guide on best crypto bots.
---
Ethereum Price Prediction
The whole crypto market is currently on the verge of a real bull run. There is no broader consensus as crypto analysts are divided as some of them are still calling this market a bull trap. Others, led by famous on-chain experts like Will Clemente and Willy Woo, are calling this a preparation stage for a face-melting bull run. As always, bitcoin has the final say and altcoins will follow suit once the flag bearer decides the direction. Right now, Bitcoin is sucking the life out of altcoins but once it settles in the new price range, altcoins will start to pump - we have witnessed this scenario dozens of times in the distanced and more recent history. Our price prediction model is bullish for the next 90 days with a hint of a bear market at the turn of the year. We expect whales and other bigger players in the market to take their profits around that time which will cause a typical and sudden crypto crash. CaptainAltcoin team created a price prediction model with a multi-faceted approach to crypto that takes into account both technical analysis and fundamental assessment of each project. Fundamentals that we evaluate are team, tokenomics, use case, community, marketing efforts, liquidity and exchange availability, hype & speculative potential and some other proprietary factors developed in our crypto lab.
ETH Price Prediction For The Next 90 Days
Below is a tabular overview of how will ETH develop in the short-term (for the next 90 days), according to our prediction model:



Next 30 days

Next 60 days

Next 90 days

.
Ethereum Price Prediction 2022
Majority of experts agree that this bull run will be an extended one and could last the whole 2022. CaptainAltcoin's prediction model takes market sentiment into an account and reacts accordingly. Below is a month-by-month breakdown of 2022:
ETH Price Prediction 2025
Our prediction model sees ETH reaching $ 35836.76 in 2025.
What will ETH be worth in 5 years?
The price of ETH in 5 years could lie around $ 14135.92, according to CaptainAltcoin's prediction model.
Ethereum Price Prediction 2030 – 2040
What Ethereum will be worth in 2030?
Our forecasting model sees Ethereum reaching $89591.91 in 2030.
What Ethereum will be worth in 2040?
Our forecasting model sees Ethereum reaching $179183.82 in 2040.
Is Ethereum worth buying?
We are advocates of moderately risky investing – invest most of your crypto portfolio in BTC (50%); 35% in a basket of big cap coins and the rest in small projects with huge upside. So, in this context, Ethereum is worth buying.
Is Ethereum a good investment?
Ethereum is, just like all other cryptocurrencies, a risky investment. It does have higher probability of going up than down because of the good use case, well-designed tokenomics, active community and a solid team behind it.
How much will Ethereum be worth?
For the short-term future, it could reach $4806.23. In the long-term (8-10 years), it could jump to $89591.91 or even higher.
Why will Ethereum succeed and go up in price?
Ethereum has a good use case, well-designed tokenomics, active community and a solid team behind it. All of these are a prerequisite for success and that is why our prediction model sees Ethereum rising up to $89591.91 in 2030.
Why will Ethereum fail and drop in price?
Crypto projects fail for various reasons. Some of the most common ones are: team goes rogue and abandons the project, regulators declare it illegal and press exchanges to delist it, lack of media attention, more successful competitors, lack of well designed marketing strategy, losing community support, potential vulnerability in the protocol, failing to achieve anticipated minimum developement activity on the protocol, failing to attract new developers to build on their platform.
How high will Ethereum go?
Our forecasting model sees Ethereum price exploding and reaching $179183.82 in a distant future.
What is the short-term prediction for Ethereum?
Ethereum will reach $4806.23 in the next 90 days, which is a 54.5% change over the current price which hovers around $3110.83.
Can Ethereum make you a millionaire?
Yes, if you buy large enough sum of it. Do not expect to invest $100 and become a Ethereum millionaire. But 100x price explosions are a common sight in crypto, so a $10k investment in Ethereum could make you a millionaire.
Ethereum Price Prediction Today - What will be the price of Ethereum tomorrow?
Ethereum will hover around $3252.09 tomorrow.
Will Ethereum keep going up?
Ethereum will keep climbing up in 2022 and beyond. It will surge up to $89591.91 in 2030.
When to sell and exit Ethereum?
That depends on your trading profile. If you believe in Ethereum and think it has a bright future, holding the coin for at least a couple of years is a good idea. Taking profits on good investments is an even better idea. So if you are sitting on 100-200% or even more gains on your Ethereum, cashing out a portion of the funds is not a bad move.
Can Ethereum explode?
Yes, our algorithm sees Ethereum taking off and skyrocketing in 2022 with an increase of 197% over the current price.
Could Ethereum crash and go to zero?
Ethereum almost certainly will not collapse and crash. People are usually worried that the coin might go to zero if the price of their investment is lagging or going down. That is a natural osciallation in any trading market, prices soar and dip all the time.
Ethereum 2.0 Price Prediction
PoW to PoS switch and its effects on Ethereum future price
If we apply basic economic laws and draw our conclusions, we can safely conclude that ETH will benefit from its upgrade to Ethereum 2.0 and proo of stake consensus mechanism.
When the network switches over to staking, miners are more likely to stack block reward ETH onto their staked ETH in order to maintain their staking share of the network. As blocks are produced, more ETH is sent into circulation.
Because staking takes up very little resources compared with proof of work, miners do not need to sell nearly as much to cover electric, land, and hardware costs over time. That has a negative effect on the BTC price – miners cashing out to pay expenses of business.
With ETH 2.0, costs will be very low and there will be a financial incentive to keep stacking ETH block reward on top of staked coins.
Ethereum Long Term Price Prediction
Vitalik Buterin, co-founder of Ethereum said:
"There are some good ideas, there are a lot of very bad ideas, and there are a lot of very, very bad ideas, and quite a few scams as well"

As a result, over 95% of successful ICOs and cryptocurrency projects will fail and their investors will lose money. The other 5% of projects will become the new Apple, Google or Alibaba in the cryptoindustry. Will Ethereum be among those 5%?

Very high probability of that happening.

Ethereum has an order of magnitude more developers building on it than any other platform — and this gap is widening by the day. That means if another blockchain platform wants to beat Ethereum in terms of developer adoption, it's not enough for it to catch up to where Ethereum is now — it has to exceed Ethereum's growth rate moving forward. If you don't have developers building applications on your blockchain, you're effectively building a ghost town.

The blockchain platform that has the most developers building real-world applications on top of it will be the platform that gains the widest mainstream adoption. And not only does Ethereum have a massive head start in this area, but the gap is widening with each day that passes.

Ethereum has better tools and infrastructure for DApp development than any other platform. Truffle. Infura. Web3.js. OpenZeppelin. Geth. Ganache. MetaMask. CryptoZombies. MyCrypto. Etherscan. ERC20 and ERC721.
These are tools (among many others) that different developer teams have tirelessly poured hundreds of thousands of hours into — and they're free to use for any Ethereum developer who wants to build a DApp on Ethereum.

All of this summed up sets ETH apart from any of its numerous "killers" like EOS, NEO, ADA, TRX etc.
DeFi and reduced ETH supply
One of the key topics of 2019 was the surge of decentralized finance, (DeFi), a new and disruptive type of finance that runs on trustless protocols and without the need for financial intermediaries.
According to analytics site Defipulse.com, the $1 billion locked in the markets — i.e. across the spectrum of smart contracts, protocols and decentralized applications (DApps) built on Ethereum — is almost 60% denominated in MakerDAO's DAI stablecoin.
Defipulse stats reveal that one year ago today, the value locked in DeFi was roughly a quarter of what it is now, at $276 million.
Based on the economics 101, this reduced circulating supply of Ethereum is a positive for the price development as the supply shrinks while demands stays the same (or increases). This is an important achievement since Ethereum is the first cryptocurrency that actually enters the world of utility and real-world use. This is an uncultivated soil for cryptocurrencies and Ethereum's price is bound to go up since it now has another leg to stand on (aside of the ever present speculation).
Staking and ETH supply and its effects on Ethereum price
Ethereum is switching to Proof of Stake some time this or next year (with all the delays, hard to set a date). The Casper protocol has been formalized, the specification is complete, and now the implementation phase can begin. Depending on how long it takes to implement and test may determine how it all plays out.
The minimum staking requirement is set at 32 ethers.
Your staked coins are held for a fixed term of 3, 6, 9, or 12 months in an Ethereum staking wallet that is in synch with a smart contract.
The amount of reward you will collect depends on the elapsed time – the longer you hold your coins in a staking wallet, the greater the reward will be.
This will be another huge factor that will impact Ethereum's supply, tilting the supply/demand ratio even more to the demand side. With the PoS changes in full effect, Ethereum will have another fundamental force that will be pulling its price upwards.
FAQs
Can Ethereum overtake and beat Bitcoin?
They are not competing for the same "trophies" and hence can't beat each other. They are complementary ecosystems that benefit from each others growth and adoption.
Conclusion
Having read this price prediction for Ethereum, logical question that pops up in everyone's mind is: should I invest in ETH? Well, that is very hard to answer without knowing personal preferences and investing profile of each of you.
There are definitely enough reasons that make Ethereum a good investment but projecting a certain and bright future for ETH would be irresponsible from our side. Our general recommendation is to keep at least 50% of your crypto portfolio in BTC, 35% of your crypto in large cap coins (ETH, ADA, XRP, XLM etc) and 15% in small cap coins with big upside. That way you are covered in most scenarios crypto could play out (except if it crumbles into annihilation, which is always a possibility but I would expect you've already come to terms with that option).
Read also: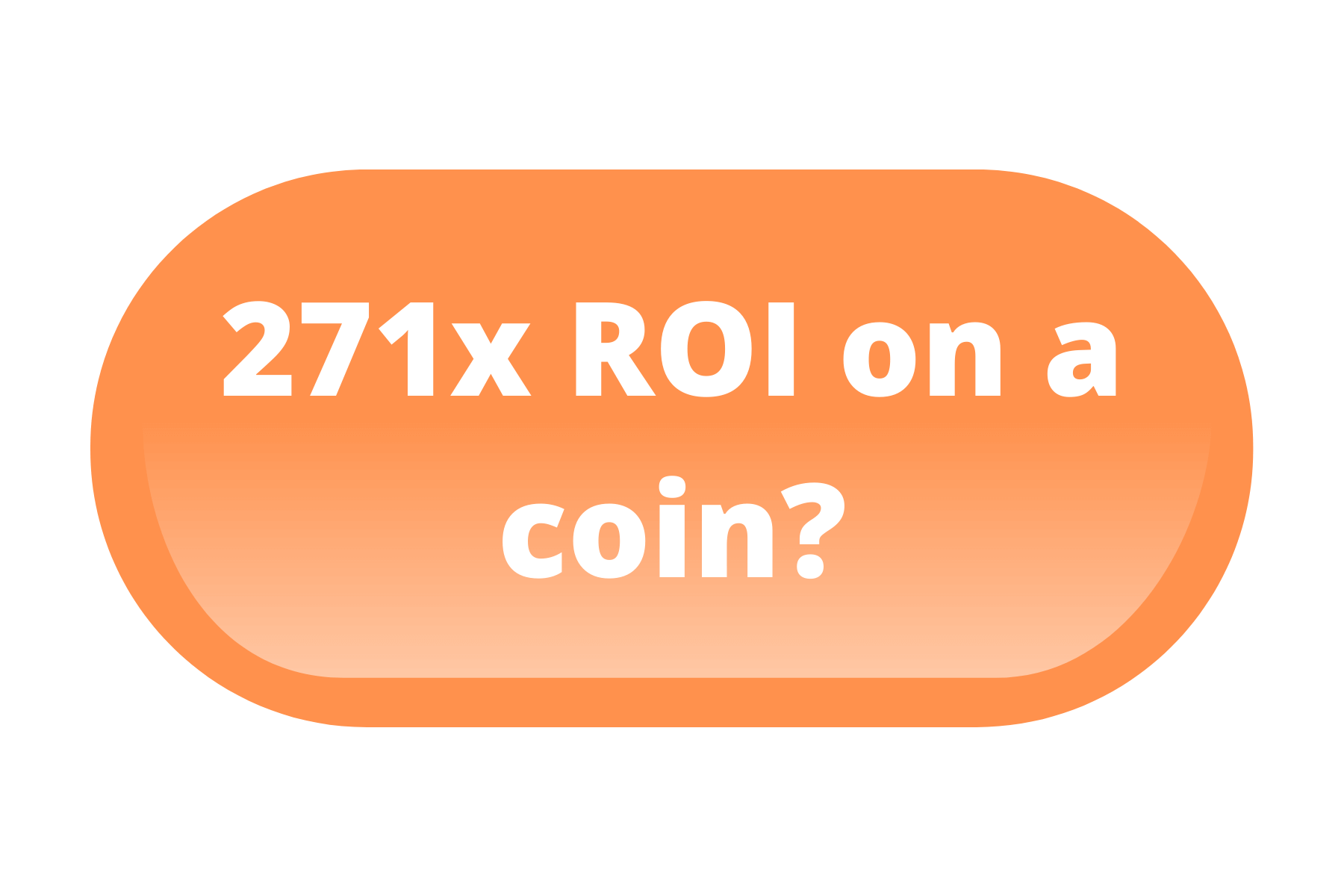 CaptainAltcoin's writers and guest post authors may or may not have a vested interest in any of the mentioned projects and businesses. None of the content on CaptainAltcoin is investment advice nor is it a replacement for advice from a certified financial planner. The views expressed in this article are those of the author and do not necessarily reflect the official policy or position of CaptainAltcoin.com