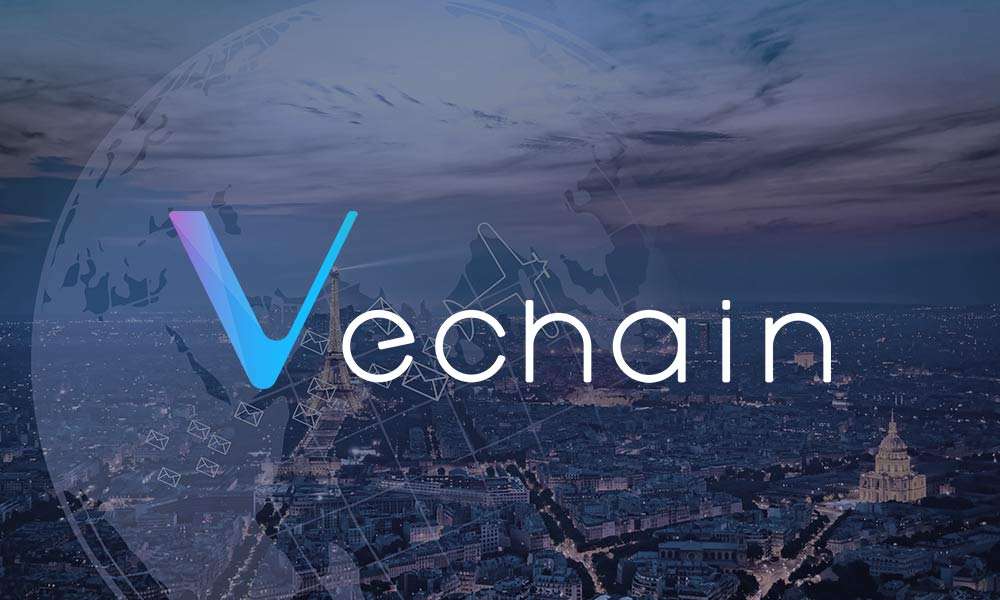 In this guide, we will voice our own and market's opinion on VET future while discussing Vechain price forecast for 2020 and beyond.
Please bear in mind that you should take this and any other prediction with a grain of salt since predicting anything is a thankless task, let alone predicting the future of a novel, highly volatile financial asset like VET.
Now, let's head into it.
Before we delve deep into the Vechain price prediction and answer questions if Vechain is a good investment or not, why will VET succeed or fail or why will VET price rise or drop, let's quickly throw a glance at what is Vechain and its to date history.
VeChain Intro
VeChain is Asia-based project that is expanding its IoT and supply chain focused platform through the creation of the VeChain Thor network.
VeChain Thor's goal is to be an enterprise geared blockchain ecosystem focused on governance and ease of use. The project plans to operate a native blockchain that will enable businesses to easily use various smart contract applications. VeChain focuses primarily on exchanging and storing data through the blockchain and has run live applications in the supply chain space.
VeChain (VET) Roadmap for 2020
There is no official roadmap for VeChain, the only info you can find on their website is that 2020 is reserved for "VeChain Ecosystem Expansion".
The Foundation wrote that its mission in the New Year is to "grow the transactions with business value and build infrastructure services around the VeChainThor blockchain to facilitate mass adoption."
Tron – TRX: Price Forecast for 2020
VeChain will be focusing on enterprise applications and dApps for real-world business activities.
Earn passive income with Quadency TRADING BOT. Connect Binance account and use Quadency bot for 6 MONTHS COMPLETELY FREE. Hurry up, this deal is not around for long!
The Vechain Foundation intends to provide SDKs, developer documentation, tools and smart contract templates along with turnkey package templates.
These could be directed towards tokenized asset issuance, digital asset management wallets, and data storage.
It will also work towards expanding its partner network and help them become experts in VeChain technology.
Captain Altcoin's VET Price Prediction for 2020
VET, as the rest of the market, is tied at the hip of bitcoin's price action. If bitcoin embarks on another bull run, VET can hope for one as well.
With the latest development in the world and the impending worldwide economic crash, bitcoin failed to decouple itself from traditional markets and lost 40% in one day.
The rest of the market slumped in an even harsher fashion, losing 50%+ in one day. Since this is a black swan event, an unpredictable event that is beyond what is normally expected of a situation and has potentially severe consequences, there is no one who can legitimately claim that he or his algorithm can predict short-term price developments for anything, let alone cryptocurrencies.
Many experts agree that it will get worse before it gets better, both in terms of human health and economic situation.
We can only speak in very general terms and make a forecast that cryptocurrencies will probably drop below even the 2018 lows (many of the altcoins will most probably dip to unprecedented depths and record new all time lows).
Once this tough situation passes, a crazy bull run is what we all hope for and probability for such development is pretty high.
VeChain long-term price prediction
Finally, let's lift our looks a bit farther and give a long-term outlook and Vechain price prediction.
As a result of ICO mania from 2017, over 95% of successful ICOs and cryptocurrency projects will fail and their investors will lose money. The other 5% of projects will become the new Apple, Google or Alibaba in the cryptoindustry. Will VET be among those 5%?

Good probability of that happening.

First and foremost, VeChain has built a broad and ardent community that is more educated and patient than most of other "get rich quick" altcoin's communities where holders only discuss price in a hostile and ill-bred manner.

The Vechain Foundation is very balanced in their approach to the 3 most important dimensions of every crypto project: technology development, forging business partnerships and community fostering.

VET has a chance to be one of the first broadly used blockchains in one of the most realistic use cases for a decentralized ledger: supply chain management. All of this instills holders with justified hope that their token is worth holding through the bear dominated times.
See out Holochain Price Forecast for 2020
VET-BTC Price Correlation
The vast majority of trading that occurs in the crypto markets are between BTC and altcoin trading pairs. Since most altcoins do not pair with fiat currencies (and only a few are paired with stable coins like USTD), Bitcoin is the next best option. Therefore, when Bitcoin is stable, it forms as the ideal base currency for buying altcoins (which is why altcoins tend to do well when Bitcoin goes sideways).
Correlation is measured on a scale from -1 to 1. Values above 0 shows the degree to which altcoin is moving in the same direction as BTC prices (either up or down in tandem), and values below 0 shows the degree to which altcoin moves in the opposite direction of BTC prices (so when BTC goes down, altcoin goes up, or vice versa). Values around 0 shows that when BTC price moves, altcoins stays steady, or alternatively that when altcoin moves up or down that the BTC price is staying steady.
Based on the correlation analysis, BTC and VET have a negligible relationship in the last 100 days. The correlation coefficient of their prices is 0.11, which was calculated based on the previous 100-days' price dynamics of both currencies.
Market prediction for VeChain price 2020
With the market being completely unpredictable, forecasting the cryptocurrency price is really more of a gamble and luck rather than a data driven guesstimate.
Let's throw a glance at the eminent publications and personalities, and their predictions regarding the VeChain (VET) price, which will give us another point of view to consider:
Wallet Investor VeChain price prediction
Walletinvestor is a popular website that does technical analysis-based price forecast of various cryptocurrencies. According to their VeChain price prediction, VET is expected to go down to $0.000001 in one year. This price forecast is very bearish pessimistic and it might not fall that much.
Trading Beasts
Trading Beasts also gave a very neutral prediction saying that by 2020 end, VeChain might be in between $0.01 to $0.02, which is a wide range, so this prediction is given neutrally, without a showcase of any optimism.
Mega Crypto Price price forecast for Vechain
Mega Crypto price predicts that VeChain might reach $0.258 by the end of 2021 and $0.612 by the end of 2023. (VeChain Forecast)
Smartereum
Smartereum is a site that regularly publishes cryptocurrency predictions. They believe in their Vechain price prediction article that the price of Vechain tokens could go up as high as $75 by the end of 2023.
Cryptoground
Cryptoground predicts that VeChain might reach $2.58 by the end of 2020. They even added their version of VeChain price prediction 2020, where they stated that VET might reach $4.10 by 2020.
Vechain Price Prediction 2021
Having a first mover advantage in one of the most reasonable applications of blockchain – supply chain management, VET is positioned optimally to make a leap into the top 10 cryptocurrencies by 2021. With a potential bitcoin-induced bull run, reaching $.10 is achievable.
VeChain (VET) Future: 2023, 2025, 2030
VeChain (VET) Price Forecast 2023
If VET maintains its relevance in the industry and manages to stay ahead of their competition, it might be worth 10-100x than its hitherto all time high.
VeChain (VET) Price Prediction 2025
Again, If VET maintains its relevance in the industry and manages to stay ahead of their competition, it will surely be 100x+ more worth than now.
Realistic VeChain (VET) Price Prediction
Predicting prices of novel, highly volatile and risky asset classes is a thankless task – best answer is no one knows. Educated guess is that realistic VET price for the foreseeable future is somewhere between its current price and its all time high.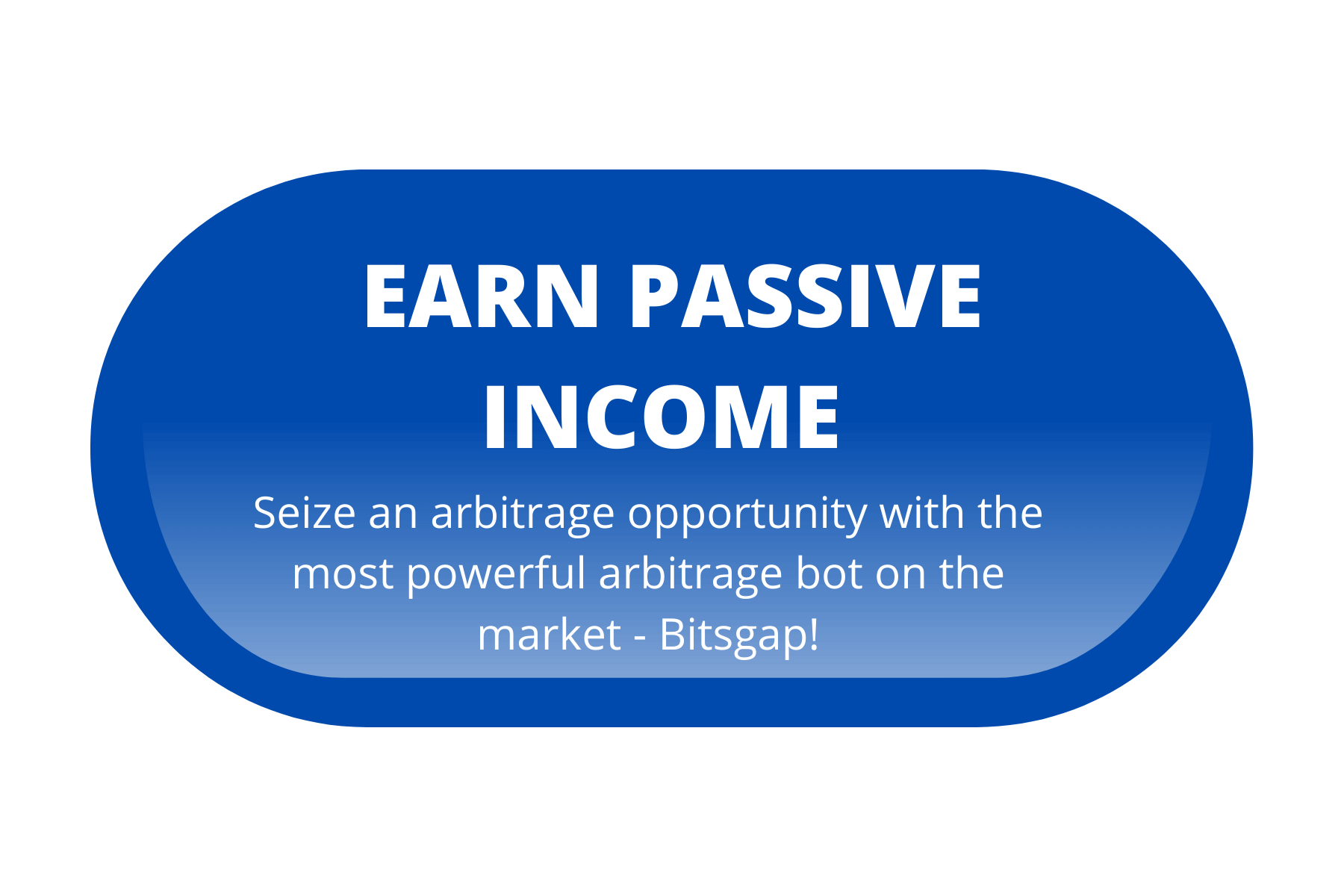 CaptainAltcoin's writers and guest post authors may or may not have a vested interest in any of the mentioned projects and businesses. None of the content on CaptainAltcoin is investment advice nor is it a replacement for advice from a certified financial planner. The views expressed in this article are those of the author and do not necessarily reflect the official policy or position of CaptainAltcoin.com