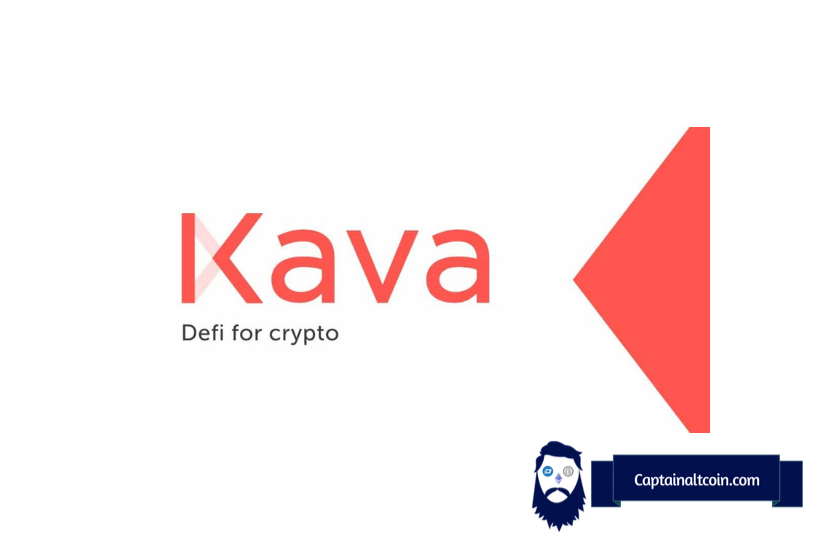 Kava.io Price Prediction 2023 – 2025 – 2030 | KAVA Price Forecast
403 ERROR
The request could not be satisfied.
---
This distribution is not configured to allow the HTTP request method that was used for this request. The distribution supports only cachable requests. We can't connect to the server for this app or website at this time. There might be too much traffic or a configuration error. Try again later, or contact the app or website owner.
If you provide content to customers through CloudFront, you can find steps to troubleshoot and help prevent this error by reviewing the CloudFront documentation.

---

Generated by cloudfront (CloudFront)
Request ID: DrIN08gw5JIaFNP6Vg4X2sBQxVYHmPCBwziYgMHa7EfJi5oXxiV3fw==

What is Kava.io?
---
Kava.io is a DeFi platform that describes itself as "the most trusted DeFi platform by financial institutions". It offers a variety of DeFi products including cross-chain asset swaps, lending, borrowing, staking and more.[1]
Their Dapp can be accessed by connecting either a Ledger wallet or a Trust Wallet, after which users can access the products that Kava offers. Here, supply reward APYs can be as high as 85% at the time of writing, and borrow reward APYs as much as 65%.[2]
Kava.io is also part of a rather large DeFi ecosystem that includes some of the biggest names in the field, including: Binance, Huobi, Kraken, Okex, Chainlink, Ripple and 14 others[1]. The Kava Chain is built on the Cosmos blockchain which allows for easy interoperability[3], and this comes at no surprise considering Kava's cross-chain capabilities.
It features its own stablecoin called USDX that users can borrow through the Kava Protocol, which at the moment has over $378,000,000 in total asset value[4]. Hard Protocol, its other product, has distributed over $11,000,000 in total earnings so far, and its total asset value currently sits over $146,000,000[5].
KAVA is a native token on the Kava platform; although HARD is also a native asset, KAVA is the particular token that will be covered in this article.
KAVA Price Prediction 2021
---
Below we take a look at KAVA and examine some details and predictions to estimate a reasonable price for 2021, as well as for the upcoming years. It should be noted that while price predictions are based on data, and often are analyzed by AI, they should never be taken as financial advice or be used as a solid basis for an investment, and neither should this article. It is always highly recommended users do their own research into the projects whose tokens they wish to invest in.
The whole crypto world is on a verge of a complete breakdown. Bitcoin has fallen 75% from its all-time high amid broader market declines caused by raging inflation and US Fed rate hikes. When add the most recent melt-downs of huge industry players (FTX, Celsius, Luna etc) into the equation, the horizont is murky and there will be more blood on the streets of the crypto town. Investors are selling risky assets and moving into more stable markets. Crypto is still perceived as a very risky play and hence the sell off. Our algo still sees a some green in 2023, especially in the second part of the year. This is reflected in our 2023 predictions. Right now, Bitcoin needs to find a bottom before we can move in the opposite direction and reverse the trend. Once Bitcoin settles in the new price range, altcoins will start to do the same - we have witnessed this scenario dozens of times in the distant and more recent history. Our price prediction model is bearish for the next 90 days with a hint of a bull market at the turn of the quarters from Q1 to Q2. We expect whales and other bigger players in the market to finish filling their bags around that time which will cause a typical and sudden crypto spike. CaptainAltcoin team created a price prediction model with a multi-faceted approach to crypto that takes into account both technical analysis and fundamental assessment of each project. Fundamentals that we evaluate are team, tokenomics, use case, community, marketing efforts, liquidity and exchange availability, hype & speculative potential and some other proprietary factors developed in our crypto lab.
Below is a tabular overview of how will KAVA develop in the short-term (for the next 90 days), according to our prediction model:
Next 30 days
Next 60 days
Next 90 days
Fundamentals
---
Use Case:
---
KAVA is one of two native assets on the Kava platform, and is primarily used as a governance token for voting on protocol rules. In addition to governance, it is also used as a Proof-of-Stake staking asset, which according to the website, ensures the finality and safety of loans on the protocol and also acts as the 'lender of last resort' in certain situations.[3]
Tokenomics
---
According to data gathered from Messari and Coinmarketcap:
The total supply sits at ~141,314,447, with no max supply set
Of that, ~81,443,180 tokens are in circulation
And its inflation rate is yet to be determined
Some supplemental data:
Its current market cap is ~$474,338,335, or ~$820,762,086 factoring in total supply
It is down 28% from its all time high as of writing
Coinmarketcap currently ranks it at #119 on its platform
And Messari currently ranks it #6 for lending
It is worth noting that the max supply of KAVA has not been set, meaning that theoretically more tokens can be minted in the future. When new tokens are created they can cause inflation, the degree of which depends on how the process is planned and implemented.
The data presented above can be subject to change, always visit the source for up-to-date information: Coinmarketcap – Messari
Team
---
Kava was co-founded by CEO Brian Kerr, Ruaridh O'Donnell and Scott Stuart. Brian's education lies in business administration and has previously worked as an advisor for several blockchain and crypto projects. Ruaridh is an MSc Physics graduate and has experience as an engineer and data analyst. Lastly, Scott is a former professional poker player, and is currently working as a product manager at Kava Labs, the parent company behind Kava.[6]
The rest of the team is, according to the company, comprised of people from diverse backgrounds and skills brought together with the passion for building new and open financial infrastructure, with the hope that their efforts create real and lasting change in the world.[7]
Their main Twitter @kava_labs has over 126,000 followers, and is rather active; tweeting several times a day. The tweets are mostly relevant to their works and include updates, tutorials and events. The account doesn't overhype the token or project, nor does it promise future gains, which are positive signs.
They also have a Medium where they post short articles a few times a month, and similar to their tweets, these articles cover updates and announcements, and also include tutorials.
Their YouTube channel currently has over 25 videos uploaded, ranging from community calls to tutorials. As of writing, the channel has a little over 3,000 subscribers and hasn't uploaded a video in 3 months, with the last community call video being uploaded 8 months ago.
Community
---
The official Telegram of Kava currently has over 17,000 members in its group, and its counterpart, Discord, has around 3,000 members in its channel. While not mentioned on their website, an unofficial subreddit by the name of r/kavalabs exists dedicated to the platform; it is home to around 800 members, and sees a post around once every other day.
Exchanges & Wallet Support
---
According to Coinmarketcap there are currently around 30 exchanges that currently trade KAVA, and 2 well known wallets that support it.
Market Price Prediction
---
Below we take a look at a few price predictors and see what they have to say about KAVA's prices in the upcoming years.
---
Wallet Investor predicts a price of ~$9.00 (+54%**) in a year's time, and ~$22.28 (+280%**) in 5 years. It ranks KAVA as an A+ in terms of price predictability, the highest in its ranking system.
| | |
| --- | --- |
| 2021-2022 | 2026 |
| ~$9.00 | ~$22.28 |
---
Similarly, Digital Coin Price forecasts a price of ~$8.70 (+49%**) for the end of 2021, and ~$20.64 (+253%**) for the year 2026.
| | | | | | | | |
| --- | --- | --- | --- | --- | --- | --- | --- |
| 2021 | 2022 | 2023 | 2024 | 2025 | 2026 | 2027 | 2028 |
| ~$8.70 | ~$10.34 | ~$12.61 | ~$14.63 | ~$17.14 | ~$20.64 | ~$20.38 | ~$25.85 |
---
Lastly, contrary to the views of the prior two predictors, Trading Beasts forecasts KAVA being traded at ~$5.30 (-9.5%**) by the end of 2021, and ~$4.94 (-15.4%**) by the end of the year 2024.
| | | | |
| --- | --- | --- | --- |
| 2021 | 2022 | 2023 | 2024 |
| ~$5.30 | ~$5.47 | ~$5.06 | ~$4.94 |
*These predictions are merely supplemental data and should not be taken as financial advice
**Percentages are based on current value and could change anytime
KAVA Price Prediction 2023
---
Our prediction model sees a temporary switch to a bear market at the beginning of 2023 before we move onto another leg up in Q3 & Q4 of 2023.
KAVA Price Prediction 2025 – 2030 – 2040
Our prediction model sees KAVA reaching new highs in 2025:
$ 1.99
Kava price in 2030 & 2040 should be a couple of orders of magnitude higher than our 2025 prediction.
Where & How to Buy KAVA:
---
Where to buy KAVA:
---
Many major exchanges support KAVA, including: Binance, Huobi, Kraken and Crypto.com. For a bigger list, see here.
How to buy KAVA:
---
The process of buying crypto can differ from exchange to exchange, but here are solid guidelines on how to buy KAVA:
Select an exchange that supports KAVA and check for KYC (account verification) requirements and available payment methods.
Create an account on your preferred exchange.
Purchase KAVA with your preferred payment method.
Already have an account on an exchange that supports KAVA?
Note: When buying or swapping tokens, some exchanges may have minimum amounts in place. Additionally, most exchanges issue varying fees for purchases and swaps.
KAVA Wallets
---
The following wallets are trusted and support the KAVA token:
Summing It Up
---
DeFi is continuously growing and seeing wider adoption, however, with the latest controversy surrounding a poorly worded and crypto-unfriendly bill that the US wanted to pass, confidence in DeFi is shaky as fears of future illogical regulations grow.
That isn't to say however, that Kava isn't a solid and interesting project, because it certainly is. It offers various DeFi products and services, is interoperable with a lot of chains, and offers good APYs that encourage and attract investors.
Their aim of democratizing financial services is one that can be appreciated by DeFi enthusiasts, along with their focus on safety, security and reliability. As DeFi grows, so will Kava, but the rate and extent to which it grows is tied to DeFi, and hindered confidence in such projects due to fears of regulation could hold its token price from its potential.
References & Resources:
Read also our other predictions:

CaptainAltcoin's writers and guest post authors may or may not have a vested interest in any of the mentioned projects and businesses. None of the content on CaptainAltcoin is investment advice nor is it a replacement for advice from a certified financial planner. The views expressed in this article are those of the author and do not necessarily reflect the official policy or position of CaptainAltcoin.com