What is Terra?
---
Terra is a blockchain protocol that aims for price-stability and growth by combining and utilizing different aspects of fiat-pegged stablecoins and cryptocurrencies. It uses an elastic monetary policy to solve stability problems (which is enabled by mining incentives), and efficient fiscal policies and incentives to drive adoption.[1]
Terra believes that there is a demand for a decentralized, price-stable money protocol in both fiat and blockchain economies; and that if such a protocol succeeds, then it will have a significant impact as the best use case for cryptocurrencies.[1]
It is home to its own stablecoin UST (TerraUSD), which is planned to be interoperable with every major blockchain, starting with Ethereum and Solana. It is an algorithmic stablecoin designed for scalability and is yield-bearing through Anchor Protocol; offering saving experiences that they claim rivals traditional savings.[2]
LUNA is the native token of the platform, and is the topic of discussion for this article; specifically its price direction for the near and distant future. It has a couple of interesting use cases that will be covered in some detail, as well as its tokenomics, team and more.
LUNA Price Prediction 2021
---
Below we take a look at LUNA and examine some details and predictions to estimate a reasonable price for 2021, as well as for the upcoming years. It should be noted that while price predictions are based on data, and often are analyzed by AI, they should never be taken as financial advice nor be used as a solid basis for an investment, and neither should this article. It is always highly recommended users do their own research into the projects whose tokens they wish to invest in.
The whole crypto market is currently on the verge of a real bull run. There is no broader consensus as crypto analysts are divided as some of them are still calling this market a bull trap. Others, lead by famous on-chain experts like Will Clemente and Willy Woo, are calling this a preparation stage for a face-melting bull run. As always, bitcoin has the final say and altcoins will follow suit once the flag bearer decides the direction. Right now, Bitcoin is sucking the life out of altcoins but once it settles in the new price range, altcoins will start to pump - we have witnessed this scenario dozens of times in the distanced and more recent history. Our price prediction model is bullish for the next 90 days with a hint of a bear market at the turn of the year. We expect whales and other bigger players in the market to take their profits around that time which will cause a typical and sudden crypto crash. CaptainAltcoin team created a price prediction model with a multi-faceted approach to crypto that takes into account both technical analysis and fundamental assessment of each project. Fundamentals that we evaluate are team, tokenomics, use case, community, marketing efforts, liquidity and exchange availability, hype & speculative potential and some other proprietary factors developed in our crypto lab.
Below is a tabular overview of how will LUNA develop in the short-term (for the next 90 days), according to our prediction model:
Next 30 days
Next 60 days
Next 90 days
Fundamentals
---
Use Cases
---
LUNA has 3 primary use cases. It is on one hand a governance token that can be used for voting purposes[1], and more interestingly, it is the reserve asset for UST[2]. In order to mint 1 TerraUSD, $1 worth of the reserve asset (which in this case is LUNA) must be burned[2].
Lastly LUNA is used for mining rewards, who in the short term absorb Terra contraction costs, but in the mid to long term are rewarded with increased mining rewards.[1]
Tokenomics
---
According to data gathered from CoinMarketCap and Messari:
The total supply currently sits at around 990,000,000, without a max supply
Of that, ~406,000,000 are in circulation
And its inflation rate is currently at 6.26%
Some supplemental data:
Its market cap is currently around $11,460,000,000
Its fully diluted market cap is ~$27,000,000,000
It is ranked at #16 on CoinMarketCap and at #2 for DeFi on Messari
If you would have bet on the right coins this year you could easily have 10xed your capital…

You could even have made as much as 100x which means you could have turned $100 into as much as 10k.
Experts believe this will happen again in 2021, the only question is which coin do you bet on?
My friend and cryptocurrency expert Dirk is personally betting on 3 under-the-radar cryptocurrencies for huge ROI in 2021..
Click here to learn what these coins are (watch till the end of the presentation).
The max supply of LUNA is currently not set, meaning that there is no cap as to how many tokens can exist. This can put it at the risk of additional inflation in the future since no ceiling exists that puts a limit on token mintage.
The data presented above can be subject to change, always visit the source for up-to-date information: Coinmarketcap – Messari
Team
---
According to CoinMarketCap: Terra was founded in January 2018 by Daniel Shin and Do Kwon. Together, they came up with the idea of a project that can drive the rapid adoption of blockchain technology and cryptocurrency through a focus on price stability and usability.
Kwon took on the position of CEO of Terraform Labs, the company behind Terra. Prior to developing Terra, Shin co-founded and headed Ticket Monster, otherwise known as TMON — a major South Korean e-commerce platform.
He later co-founded Fast Track Asia, a startup incubator working with entrepreneurs to build fully functional companies. Kwon previously founded and served as CEO of Anyfi, a startup providing decentralized wireless mesh networking solutions. He has also worked as a software engineer for Microsoft and Apple.
The project has a sizable Twitter account that has over 100,000 followers at the time of writing. The account is very active in retweeting several relevant content every day, and it itself tweets about once per day. Their original tweets are often about the project itself, as well as about DeFi in general; with the occasional reply here and there. What the account doesn't do is shill the token, promise gains, overhype the project… etc, which inspires some confidence and trust.
Besides their Twitter, the project also has a YouTube channel, which currently has over 5,000 subscribers and a total view count a little north of 190,000. At the time of writing, the channel hasn't uploaded anything in over 3 months; and based on their uploads, they seemed to have aimed for a monthly schedule. The channel features content such as AMAs and intros, and their most watched video is a 3 minute explanation of how Terra works.
Lastly, as is common with most projects, they also have a Medium where they post articles and blogs. For more in-depth updates, followers of the project can tune in to read about the latest the project has to talk about.
In terms of brand image, the project uses abstract and futuristic visuals with white, gray, black and blue shades; and their tone of voice is quite bold based on how they express their claims on their website.
Read also:
Community
---
Their official Reddit sub is currently home to ~5,600 members, and considering that sort of size, it is relatively active; seeing multiple posts throughout the day, almost all of which are engaged with.
Next comes their Discord channel, the invite for which (which is given by the official website) is unfortunately expired.
And lastly, is their official Telegram public discussion group. There are currently around 20,500 members who engage in conversations throughout the day, and while the quality of the messages differ from one user to the next, genuine and interesting discussions do tend to emerge.
Overall it seems like the community is rather active regardless of their sizes across different platforms, which is reasonable considering the scope and accomplishments of the project.
Exchanges & Wallet Support
---
There are currently around 71 markets for LUNA across dozens of exchanges, as well as 5 commonly used and trusted wallets in which users can store their tokens[3].
Market Price Prediction
---
Here are what different websites are forecasting for LUNA:
---
According to Wallet Investor's forecasts, LUNA can reach ~$28.96 (+6%**) by the end of this year, and ~$60.58 (+122%**) in 5 years time. It ranks LUNA as an A+ cryptocurrency in terms of predictability, the highest it has to offer.
| | |
| --- | --- |
| 2021-2022 | 2026 |
| ~$28.96 | ~$60.58 |
---
On the other hand, Digital Coin Price makes a forecast of ~$25.23 (-7.5%**) for the end of 2021, and a price of ~$55.84 (+104**) for the year of 2026. A different start, but a shared idea for long term growth.
| | | | | | | | |
| --- | --- | --- | --- | --- | --- | --- | --- |
| 2021 | 2022 | 2023 | 2024 | 2025 | 2026 | 2027 | 2028 |
| ~$25.23 | ~$28.17 | ~$37.19 | ~$39.80 | ~$48.7 | ~$55.84 | ~$52.53 | ~$75.62 |
---
Lastly, Trading Beasts predicts a noticeable drop in price for the end of 2021, down to ~$22.35 (-18%**), and a minor increase for the end of 2024, ~$28.90 (+5.9%**).
| | | | |
| --- | --- | --- | --- |
| 2021 | 2022 | 2023 | 2024 |
| ~$22.35 | ~$24.47 | ~$26.68 | ~$28.90 |
*These predictions are merely supplemental data and should not be taken as financial advice
**Percentages are approximately based on current value and could change anytime
LUNA Price Prediction 2022
---
Our prediction model sees a temporary switch to a bear market at the beginning of 2022 before we move onto another leg up in Q3 & Q4 of 2022.
Terra price prediction 2025 -2030 – 2040
Our prediction model sees LUNA reaching new highs in 2025:
$ 184.87
2030 and 2040 are way to far for a reasonable prediction but 2-10x the value of 2025 prediction is plausible.
Where & How To Buy LUNA
---
Where to buy LUNA:
---
LUNA is available in dozens of exchanges, including but not limited to: Binance, Huobi, KuCoin and Phemex[3].
How to buy LUNA:
---
The process of buying crypto can differ from exchange to exchange, but here are solid guidelines on how to buy LUNA:
Select an exchange that supports LUNA and check for KYC (account verification) requirements and available payment methods.
Create an account on your preferred exchange.
Purchase LUNA with your preferred payment method.
Already have an account on an exchange that supports LUNA?
Or
Note: When buying or swapping tokens, some exchanges may have minimum amounts in place. Additionally, most exchanges issue varying fees for purchases and swaps.
LUNA Wallets
---
The following wallets support the LUNA token[4]:
Summing It All Up
---
Projects that focus on adoption always have interesting approaches to adoption-related problems, and Terra is one such project. As cryptocurrencies gain more popularity, projects like Terra can become more valuable.
That being said, it is important to note that they are not the only project with an adoption-driven approach; and broadly speaking, almost all projects put a certain amount of effort into being adopted, regardless of how ideal their project is for such a process.
References & Resources: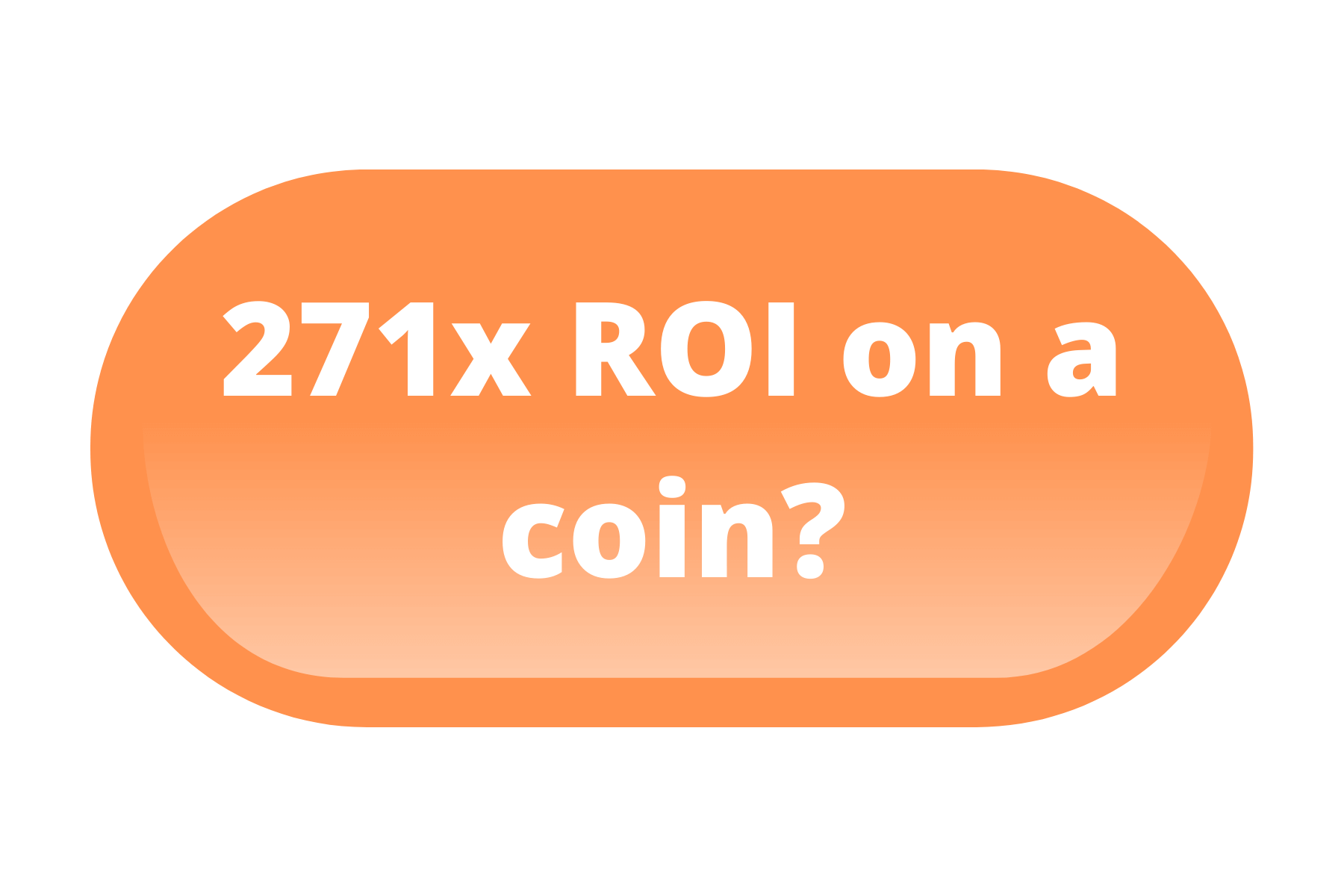 CaptainAltcoin's writers and guest post authors may or may not have a vested interest in any of the mentioned projects and businesses. None of the content on CaptainAltcoin is investment advice nor is it a replacement for advice from a certified financial planner. The views expressed in this article are those of the author and do not necessarily reflect the official policy or position of CaptainAltcoin.com