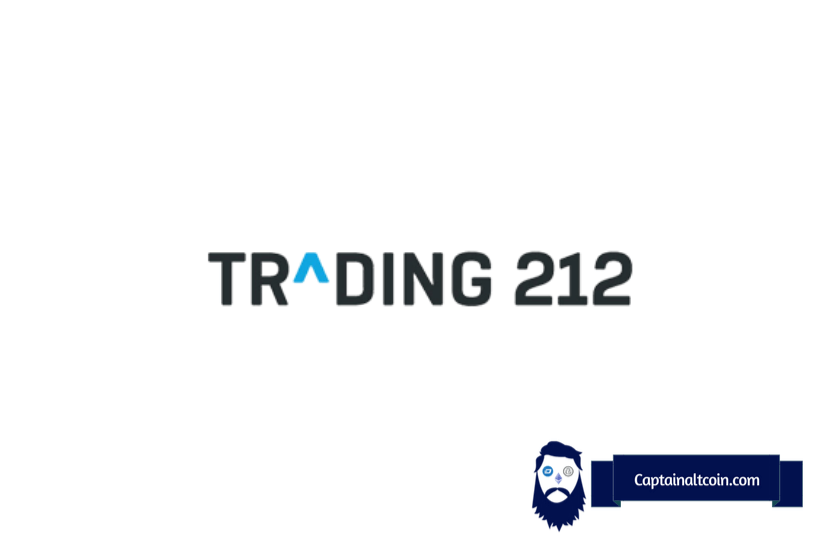 Trading 212 is a broker for trading Forex and CFDs and is part of Avus Capital Ltd., which is headquartered in London and is supervised and regulated by the British Financial Services Authority FCA.
Trading 212 trades over 400 securities, including currencies, CFDs on cryptocurrencies and CFDs on stock indices and futures, using either its proprietary trading platform or mobile trading apps for Iphone and Android.
It offers more than 1,800 CFDs, some with a leverage of 300 (for professional investors). The online broker also has a rich education and research segment with a wide range of information and news.
Does this sound too good to be true – is there a catch hidden somewhere too? Is Trading 212 a scam? We have investigated and found out a few interesting things.
Trading212 Facts & Figures
Trading 212 Offer a truly mobile trading experience. With tight spreads and a huge range of markets, they offer a dynamic and detailed trading environment.
Established
2006
Address
Sofia, Litex Tower, Lachezar Stanchev 3, Bulgaria
Instruments
CFD, Forex, Crypto, Stocks
Demo Account
Yes
Min. Deposit
€/£/$1
Min. Trade
0.01 Lots
Regulated By
FCA, Bulgarian FSC
MT4 Integration
No
Mobile Apps
iOS, Android and Windows
Number of base currencies supported
9
Auto Trading
No
Trade Signals
No
Islamic Account
No
Withdrawal fee
$5
USA allowed
No
CFD
FTSE Spread
1.3 pt
GBPUSD Spread
2 pips
Oil Spread
5 pips
Stocks Spread
0.2% Var
Forex
GBPUSD Spread
2 pips
EURUSD Spread
1.2 pips
EURGBP Spread
1.2 pips
Assets
33
Cryptocurrency
Trade Major cryptocurrencies with the tightest spreads. Chose from micro lots and speculate on Bitcoin, Ethereum or Ripple without a digital wallet.
Spread
BTC 0.5%, ETH 0.5%
Coins
BCH, BTC, ETH, LTC, XRP, MON, DASH,
Deposit & Withdrawal methods
Bank Wire, VISA, MasterCard, Bancontact, CASHU, Dotpay, Giropay, SafetyPay, Skrill, UnionPay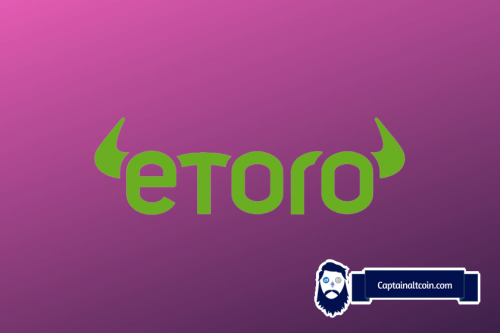 67 % der CFD-Konten von Privatkunden verlieren Geld.
✅Mit den einzigartigen CopyTrade- und CopyPortfolio-Produkten von eToro können Sie einzelne Trades oder komplette Portfolios von Top-Händlern kopieren.
✅eToro bietet nicht nur CFDs, sondern auch den Handel mit echten Aktien, ETFs und Kryptowährungen an.
✅Es bietet den kostenlosen Handel mit bestimmten Aktien an.
✅Es bietet einstellbare Hebelwirkung.
Before we move on, a quick explanation about how we do research when we put our sleuth suits on ….
How to evaluate brokers …
Brokers and biased reviewers will use vague and complex language on purpose, to confuse you into thinking what they want to think. However, even though the topic is serious as you can lose or gain money, it is not as complex as they want it to seem to you.
It boils down to these things:
Show More
✔️Is broker regulated? If yes, by whom?
Does the financial watchdog require the broker to have an insurance fund to protect the users in case of insolvency or other trouble. If yes, how much do these protection funds amount to?

✔️Another important aspect, a caveat the shady brokers gloss over – what assets are included in the protection fund? They often offer only fragmented protection for certain asset type. For example, since crypto is not regulated in most countries of the world, there is no protection for traders who trade crypto CFDs. The Depositor Compensation Scheme is a rescue fund for depositors of failed banks and brokers which are licensed by a certain regulatory body. It can only pay compensation if a broker is unable to meet its obligations towards depositors or has otherwise suspended payment.

✔️Then we come to fees. This is a hotbed of all misunderstanding and trouble for newcomers. There are two types of fees most brokers charge you (even those that market their platforms as feeless): trading and non-trading fees.
Trading fees occur when you trade – from opening position, leveraging it, keeping it open for certain time and closing it; any of these actions can be charged by the broker. Then there is a guaranteed stop protection fees.

✔️Also depositing and withdrawing is often billed by the broker, usually a fixed fee. If the broker allows only certain currencies for deposits, there are conversion fees as well. These are all non-trading fees.

✔️It is also crucial to know if the broker is a market maker or ECN or STP. If the broker is the market maker, there is a potential conflict of interest as it often acts as the counterparty for your position, meaning it would benefit if your trade goes in the wrong direction for you.

One hidden trap for inexperienced traders is also the maintenance margin level: that is the amount of money you need to have in your account in order for the broker not to close your position automatically. It is specific for each financial instrument.

Market maker brokers can act against your interests with SL hunting, high slippage, requotes and delays – all methods bucket shop brokers employ to suck the money out of your account.

✔️Stop loss is not guaranteed with most brokers which is another peril for the trader as he can lose a lot of money on slippage or a stop loss that failed to trigger. Basically, you have no security that your trade position will close per your instructions.


In short:
For the reviews, all brokers were assessed on 105 different variables across seven primary areas: Commissions & Fees, Offering of Investments, Platforms & Tools, Research, Customer Service, Mobile Trading, and Education.


The weightings of each category, alongside their respective variable counts, were as follows:

Review Category Weighting
Commissions & Fees 17%
Offering of Investments 17%
Platforms & Tools 17%
Research 17%
Customer Service 17%
Mobile Trading 10%
Education 5%

Show Less
Trading212 trading platform
---
Trading212 is one of those Forex and CFD brokers who do not provide their clients with a universal trading platform, such as MetaTrader 5, but have created their own trading platform. This has advantages, because with an own trading platform the broker has the possibility to implement continuous improvements and upgrades.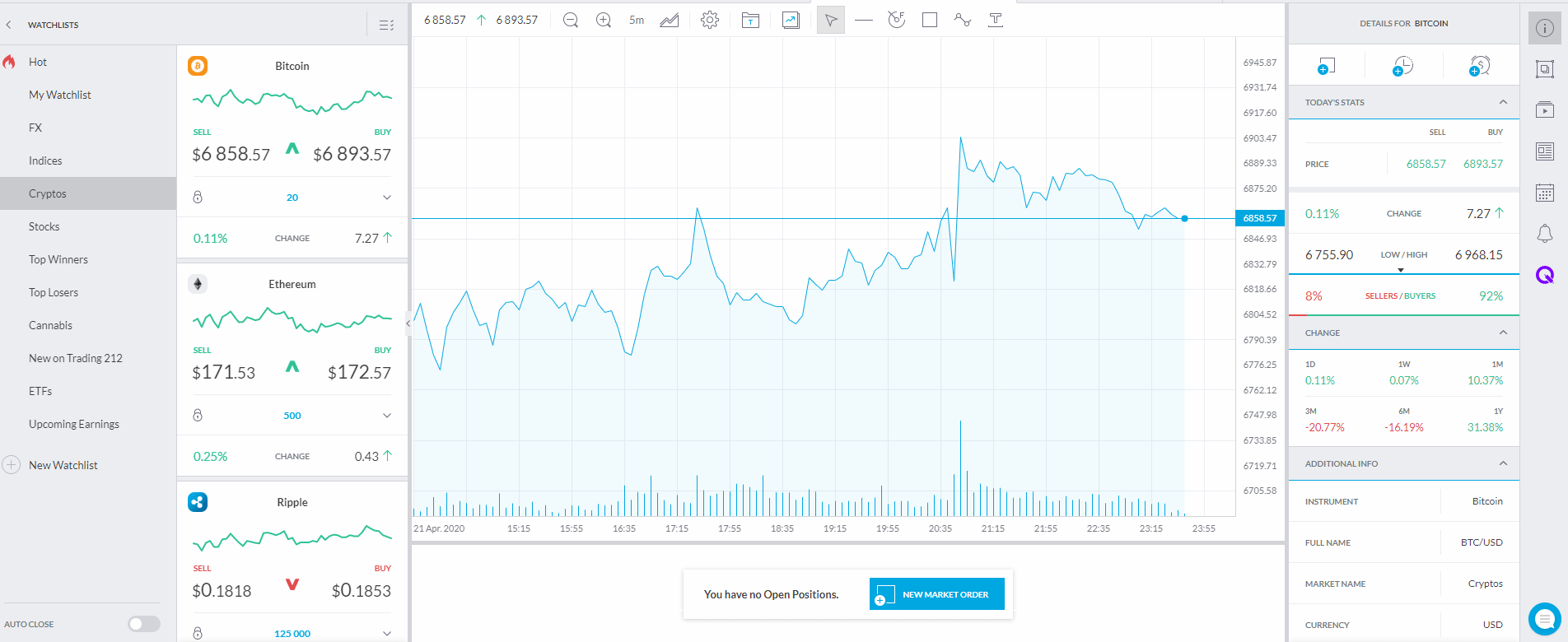 The customer can access the trading platform of Trading212, which is called Trading 212 Pro, directly via the browser. This means that the platform can be accessed on all mobile and stationary end devices that have an internet browser.
Below is the list of languages the platform is available in:
English
German
Dutch
Spanish
French
Italian
Polish
Russian
Romanian
Arabian
Chinese
The trading platform is equipped with numerous functions and also makes a modern impression in terms of design. Alternatively or additionally, the trading platform can be accessed via app, which is available for most mobile devices. The app has been downloaded more than one million times.
| | |
| --- | --- |
| Virtual Trading (Demo) | Yes |
| Proprietary Platform | Yes |
| Desktop Platform (Windows) | No |
| Web Platform | Yes |
| Social Trading / Copy-Trading | Yes |
| Scalping | Yes |
| Hedging | Yes |
| MetaTrader 4 (MT4) | No |
| MetaTrader 5 (MT5) | No |
| cTrader | No |
| Charting – Indicators / Studies (Total) | 41 |
| Charting – Drawing Tools (Total) | 20 |
| Charting – Trade From Chart | Yes |
| Watchlists – Total Fields | 5 |
| Order Type – Trailing Stop | Yes |
Mobile apps
---
The Trading 212 mobile applications for Android and iOS are also user-friendly and easy to use.
Simple swipes move you between different sections and instruments. You can set price alerts, access forum, reports, or training videos right from the menu. The demo account is available for the mobile app as well and it is, just like the desktop version, fully functional and includes all features like a live account.
| | |
| --- | --- |
| Android App | Yes |
| Apple iOS App | Yes |
| Trading – Forex | Yes |
| Trading – CFDs | Yes |
| Alerts – Basic Fields | Yes |
| Watch List | Yes |
| Watch List Syncing | Yes |
| Charting – Indicators / Studies | 43 |
| Charting – Draw Trend Lines | Yes |
| Charting – Trend Lines Moveable | No |
| Charting – Multiple Time Frames | Yes |
| Charting – Drawings Autosave | Yes |
| Forex Calendar | Yes |


Order types
| | | |
| --- | --- | --- |
| | CFD account | Invest/ISA account |
| Market | Yes | Yes |
| Limit | Yes | Yes |
| Stop | Yes | Yes |
| Stop limit | No | Yes |
| OCO | Yes | No |
| Good until the end of day / canceled | No | Yes |
Trading212 – markets and instruments
---
Trading 212 offers two main products: CFD trading and stock and ETF trading.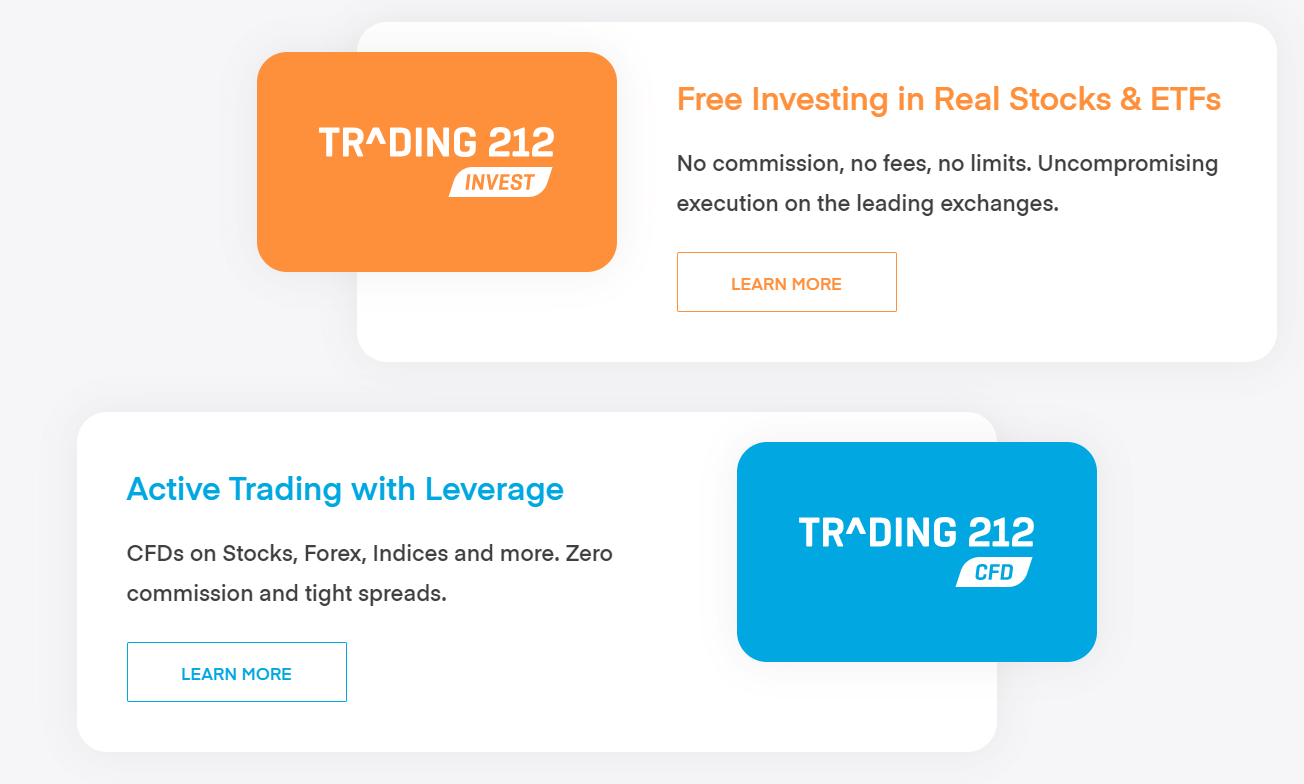 In total, Broker Trading212 can provide over 400 securities for trading.
| | |
| --- | --- |
| Currency pairs (#) | 160 |
| Stock index CFDs (#) | 23 |
| Stock CFDs (#) | 1,700 |
| ETF CFDs (#) | 28 |
| Commodity CFDs (#) | 26 |
| Cryptos (#) | 16 |
There are more than 100 currency pairs to choose from. In addition, there are many CFDs available from the major categories, such as stock, index and commodity CFDs. By the way, Trading212 is a so-called Non-Dealing-Desk-Broker, which means that orders are forwarded directly to the corresponding trading partner.

In its self-description Trading 212 is anything but modest. They say that they have rocked the markets upside down. In fact, the broker is breaking new ground by waiving classic fees.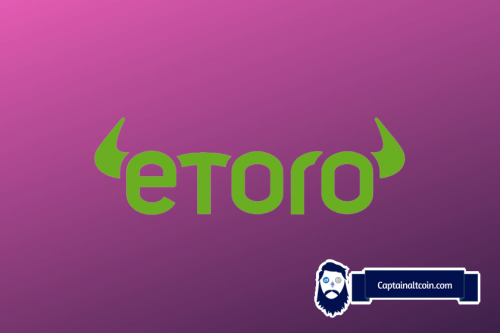 67 % der CFD-Konten von Privatkunden verlieren Geld.
✅Mit den einzigartigen CopyTrade- und CopyPortfolio-Produkten von eToro können Sie einzelne Trades oder komplette Portfolios von Top-Händlern kopieren.
✅eToro bietet nicht nur CFDs, sondern auch den Handel mit echten Aktien, ETFs und Kryptowährungen an.
✅Es bietet den kostenlosen Handel mit bestimmten Aktien an.
✅Es bietet einstellbare Hebelwirkung.
Real stocks and ETFs
---
You can also invest in real stock and ETFs. The available stock and ETF portfolio may seem a bit limited compared to other brokers but you still have more than 3000 instruments to pick from. Sometimes more is not necessarily better.
| | |
| --- | --- |
| Stock markets (#) | 7 |
| ETFs (#) | 200 |
However, Trading 212 so far only offers free trading on the London, Frankfurt (Xetra), Amsterdam and New York (NYSE and NASDAQ) stock exchanges. In addition to fractional shares, you can also trade ETFs. Unfortunately the website is not very useful. There is a lack of information as to whether and at what conditions it is possible to buy securities on other exchanges. Or whether it is possible to purchase funds directly from the investment company.
There is also little information on trading in certificates. The information policy could be much better in this respect.
Most traders trade CFDs and Forex at Trading 212 anyway. There is a very large offer in this vertical. In addition to classic currencies, stocks, indices and commodities, there are also many cryptocurrencies to choose from.
A total of 1,800 CFDs are available. That is a lot, for beginners possibly even too much. You should think about choosing a broker like Nextmarkets, which offers few underlying instruments but helps with the selection.
👉 The broker, on the other hand, is interesting for experienced traders who are looking for specific price movements or for new traders who react to current news – and then of course depend on the fact that the corresponding stock is actually available to buy.
Trading 212 is also popular with traders who speculate with cryptocurrencies. Because the choice is large, besides CFDs on the Bitcoin there are also Litecoin, Ethereum and others. However, a new rule that automatically closes all positions with cryptocurrencies on Friday evening has caused a lot of annoyance.
What's unusual now is the high leverage of up to 300, so the same profit can be made with 1,000 euros as with 300,000. Or of course the same loss.
Trading 112 now also offers Crypto CFDs
---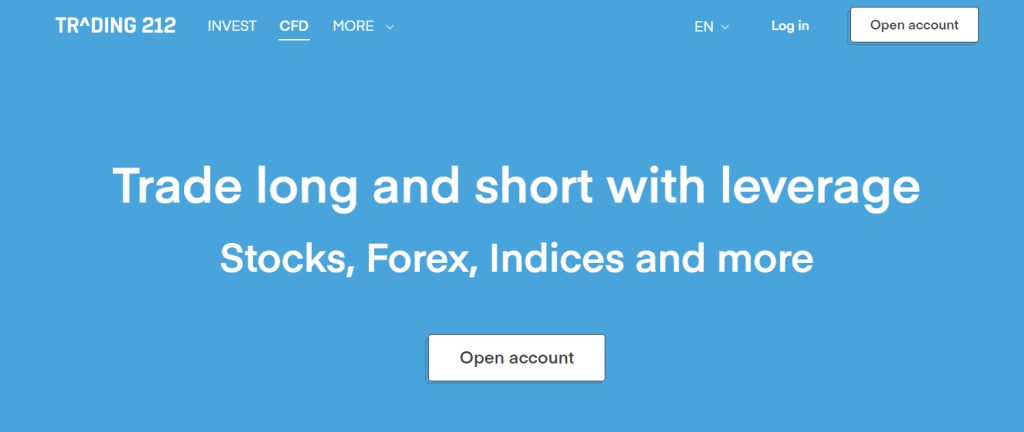 For some time now, Broker Trading 212 has been one of the providers who also offer crypto currencies as underlying instruments for CFD trading. In addition to stocks and ETFs, traders can no longer only trade stocks, indices, commodities and forex via the corresponding difference contracts, but also digital currencies. Currently, the following Cryptocoins are tradable via the corresponding Crypto CFDs
Thus, there are currently eight of the ten best-known cryptocurrencies available for speculative traders to bet on. However, we find it a bit of a drawback that these Cryptocoins have to be selected from a long list of currency pairs. Although the digital currencies are listed separately as underlyings in a section under the menu item "Cryptocurrencies", unfortunately they are then mixed among the classic currency pairs. So it is just a bad user experience and a design flaw, nothing too big to worry about.
Considering you can trade cryptos with leverage on Trading212, it stands as a nice alternative to popular bitcoin margin exchanges like BitMex, Binance or PrimeXBT.
Trading 212 Fees and Spreads
---
Both the target spread and the minimum trade size and margin for Crypto CFDs depend on the selected underlying instrument. For example, if you choose a Bitcoin CFD, you are trading with a target spread of 55 points and must take into account a minimum trade size of one unit, i.e. one Bitcoin. The platform does not charge withdrawal fees.
In the case of Bitcoin, the margin is relatively low at five percent, so you can use a leverage of 1:20. For most other crypto currencies, the leverage of 1:5 is significantly lower, which means that you have to set a much higher margin on the other side.
The low fees for stock trading are an integral part of the advertising of Trading 212. In fact, the offer sounds crazy. No cost to buy stocks, can that be true? Below is a quick snapshot of Trading212 fees …
| | | |
| --- | --- | --- |
| S&P 500 CFD | Low | The fees are built into spread, 0.1 is the average spread cost. |
| Europe 50 CFD | Low | The fees are built into spread, 4.2 is the average spread cost. |
| EURUSD | High | The fees are built into spread, 0.8 pips is the average spread cost. |
| Inactivity fee | Low | after 180 days of inactivity, not set – at broker's discretion |
Fees on stock and ETF trading
---
It can, with a few exceptions. We were puzzled by the note "Depending on the deposit method and your account currency, certain fees may apply" in the FAQ. However, in the Trading Conditions section it says that no fees are charged.wit
Forex fees on Trading212
---
What are the fees? Trading 212 is pretty vague here.
A phone call to Trading 212 gives us the certainty. According to the employee, this refers to the costs that can be charged by the customer bank if it does not offer free transfers. The text reads differently, but the employee assures that no deposit fees are charged. However, a fee of 5 Euros will be retained for withdrawals by bank transfer. If you want to avoid this, you should use a different payment method when depositing, because the broker usually transfers the money back the same way it was deposited. This is intended to help prevent money laundering.
Trading 212 forex benchmark fees of a $20,000 30:1 long position held for one week
| | |
| --- | --- |
| EURUSD benchmark fee | $19.6 |
| GBPUSD benchmark fee | $12.8 |
| AUDUSD benchmark fee | $8.5 |
| EURCHF benchmark fee | $16.1 |
| EURGBP benchmark fee | $17.4 |

CFDs and Forex are also free of direct fees. However, this is less unusual, as even established brokers such as eToro waive order fees in the narrower sense. Of course these providers still have to earn money. They do this through the spread. Traders always buy at a slightly higher price than they would sell at the same time. Further fees incur when positions are held overnight.
CFD Fees Trading 212
---
There are also hardly any fees for trading CFDs.
Trading 212 is no exception. The broker earns money with the help of the spread, through the overnight fee and through a fee for currency conversions.
Non trading fees
---
As we already mentioned, brokers like to charge a lot of fees and if you are not careful, those fees will eat out your profit. Below is an overview of all non-trading fees that Trading212 charges.
| | |
| --- | --- |
| Account fee | No |
| Inactivity fee | Yes, not set – at sole discretion of the broker |
| Deposit fee | $0 |
| Withdrawal fee | $5 |
| Overnight fee | Yes |
Trading212 minimum deposit and leverage
---
The following trading conditions at Broker Trading212 apply in principle to all currency pairs and CFDs that can be traded. The minimum deposit, which is only 100 Euros, is pleasingly low and thus also enables newcomers to speculate on the price development of currency pairs or other underlying assets with relatively low capital investment. On the other hand, the maximum leverage tends to be in the midfield, as it is 200:1.
There may be some catching up to do here from the perspective of professional traders, as more and more Forex and CFD brokers are offering a maximum leverage of 400:1 or even 500:1. The maximum leverage of 200:1 means that you always have to provide a minimum margin of 0.5 percent. In terms of spreads, conditions are relatively favourable, as the currency pair Euro and Dollar can be traded, for example, from a spread of just 0.9 pips.
Good choice of deposit and withdrawal methods
Broker Trading212 provides a fairly good selection when it comes to the payment methods.
Deposits and withdrawals at Trading212
---
Deposits and withdrawals can be made by credit card, bank transfer, GiroPay, instant bank transfer and also by PayPal. While withdrawals are free of charge, the costs for deposits depend on the chosen payment method, but also on the currency of the trading account. On average, a deposit fee ranges between 0.7 and 3.5 percent per deposit. The minimum deposit is 100 EUR.
Account types on Trading212
| | | | |
| --- | --- | --- | --- |
| | CFD account | Invest account | ISA account |
| Countries where available | All countries | All countries | UK |
| Available products | CFDs | Real stock and ETF | Real stock and ETF |
Professional Account
---
There is one way that traders can get promoted and qualify for a Professional Account on Trading212. Traders who meet the right criteria, which consists of your trading volume, capital and activity, get access to higher leverage but you must agree to waive regulatory protection. So, it's a shaky ground and suitable only for the risk-hungry stallions among traders.
Account base currencies
---
rading 212 supports nine currencies as their ase currencies: GBP, EUR, USD, RON, PLN, CHF, NOK, SEK, CZK. However, not all of them are available in a certain country – they usually allow only 2-3 account base currencies in one country – your local currency plus one of the major ones like USD, EUR or GBP.
Regulation by FCA and deposit protection at Trading212
---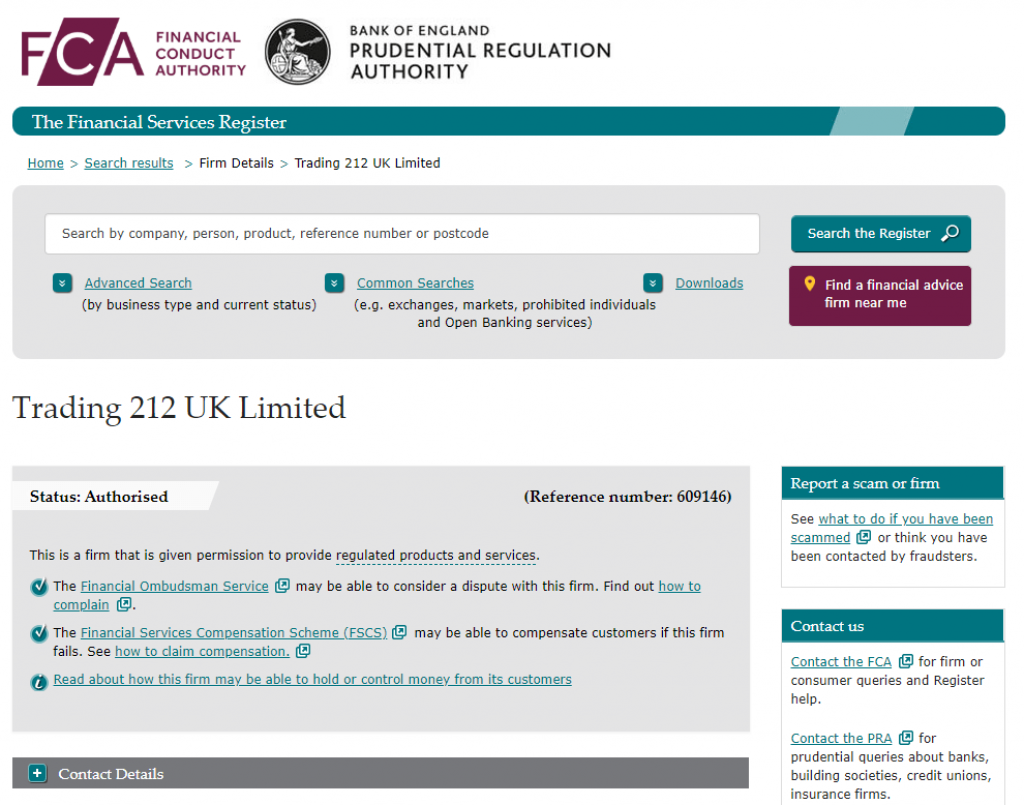 The regulation of Trading212 is done by the UK FCA due to the fact that the parent company Avus Capital is headquartered in London. This is definitely not a disadvantage, as the British financial regulator in particular is considered to be very reliable and stringent. Moreover, due to the fact that there is a branch office in Frankfurt am Main, the broker is also monitored by BaFin to a certain extent. Customers can also rely on deposit insurance with Trading212, because in the course of membership of the Financial Services Compensation Scheme the balances on the trading accounts are protected up to 50,000 GBP.
| | | | |
| --- | --- | --- | --- |
| Client country | Investor protection amount | Regulator | Legal entity |
| United Kingdom, Germany | £85,000 | Financial Conduct Authority (FCA) | Trading 212 UK Limited (UK) |
| Other countries | 90% of your funds but at most €20 000 | Bulgarian Financial Supervision Commission (FSC) | Trading 212 Ltd |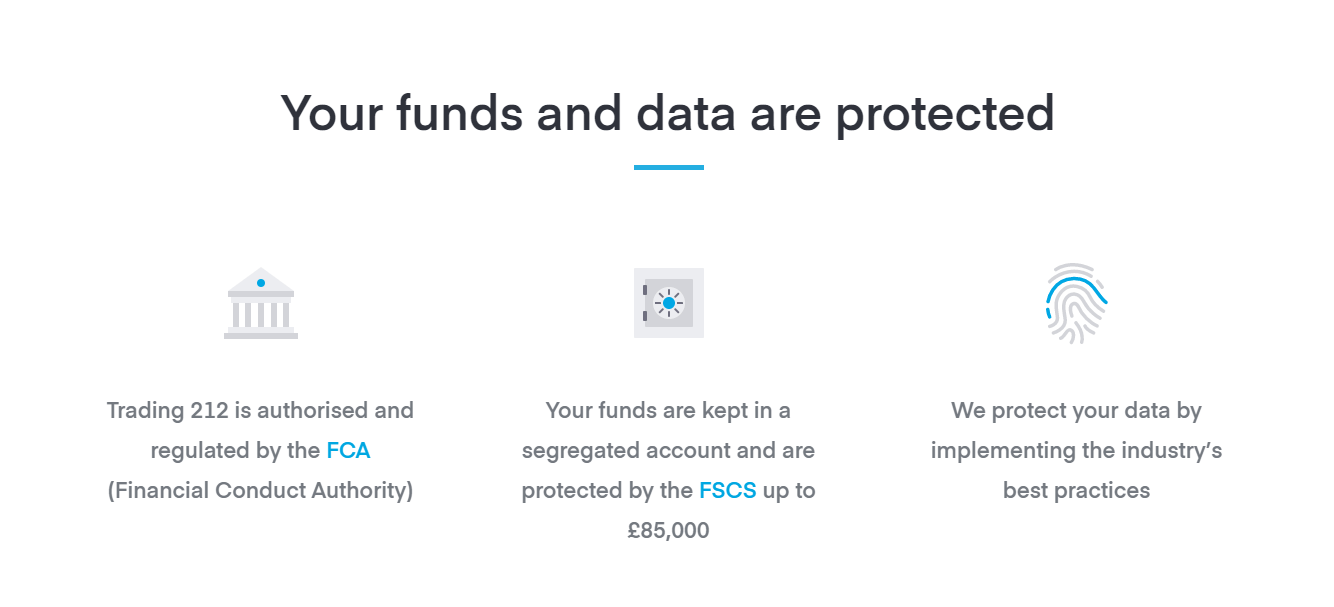 Customer Service and Support at Trading212
---
The customer service of Trading212 is offered in multiple languages so majority of their customers can communicate in their native language. Friendliness is the top priority for the staff, but they also provide competent answers. The customer service can be reached through four contact channels: e-mail, telephone, live chat and a contact form on the website. During our test request via live chat, we quickly had an employee at the other end who answered our questions quite well.
Use demo account for free
---
The Forex and CFD broker Trading212 also provides a demo account for its customers. The account will be equipped with 10,000 USD credit, which the trader can use to get to know the trading platform and to test some strategies.
The demo account is available in several languages, including German, and is an almost identical reflection of the real trading platform. The credit balance of 10,000 euros can also be increased after contacting support if it is not sufficient. There is no information on the maximum period of time over which the demo account can be used on the broker's website.
Here it is advisable to contact one of the friendly employees. The demo account is certainly also very interesting for traders who would like to speculate on crypto currencies such as Bitcoin, Ethereum, Ripple and co via the corresponding CFDs. The demo account is a good way to get to know these underlyings and their behaviour.
Extensive learning and education center
---
One of the strengths of Brokers Trading212 is that it provides a comprehensive education and training centre.
Seminars, webinars and educational videos trainings at Trading212
The learning centre includes live training sessions, for example, and seminars are also held on site on a regular basis. Video tutorials supplement the offer and there is also an extensive news and analysis section available.
Here an example video of the training area at Trading212:
Among the educational videos, there are already some on the subject of Bitcoin and other cryptocurrencies, so that the broker is also keeping up the pace here. Furthermore, customers in the training area can, for example, view an economic calendar, look at economic indicators, read news and there is also useful material on analysis and strategies.
| | |
| --- | --- |
| Daily Market Commentary | Yes |
| Forex News (Top-Tier Sources) | No |
| Weekly Webinars | No |
| AutoChartist | No |
| Trading Central (Recognia) | No |
| Delkos Research | No |
| Social Sentiment – Currency Pairs | No |
| Economic Calendar | Yes |
Trading212 bonuses
---
There is one thing that is not unimportant for new traders, and this is that there is no information on the broker's website about a possible bonus. So it seems that there is no fixed deposit bonus availablemini. At least it is not actively offered. Therefore, it can be quite useful for traders to ask the customer service staff whether a bonus is credited – perhaps in the case of a particularly large deposit.
Extras at Broker Trading212
Special features on Trading212
---
Among the extras that the broker Trading212 makes available to its customers free of charge are, among others, its own video analyses. Here, for example, the financial expert Hermann Köckermann analyses the DAX or the exchange rate between the euro and the US dollar. In addition, there is a weekly review in which important events and developments on the market are explained and analysed. Of course, customers can watch the video analyses free of charge.
Is Trading 212 Scam?
---
Trading212, as many other similar brokers, has to comply with the strict regulation rules of two financial watchdogs situated in the UK and Bulgaria. This mitigates fraudulent behaviour and eliminates potential for scams. However, you will find a host of complaints online by their former users – these complaints almost always have something to do with the broker fees or trading platforms mishaps, like failed execution orders (failed stop loss means traders lose a lot of money).
You can verify your account by providing an ID document, a passport, or a bank statement.
So, Trading212 is not a scam but you will have to read their terms and conditions carefully to prevent unneeded frustration with some of the platform's standard features. If you happen to dislike Trading212, we recommend to check out eToro or AvaTrade. Here is a full review of eToro and click here to land on an AvaTrade review.
Plus, we actually did a head to head comparison between Trading212 and eToro, so check that out as well.
Final verdict on Trading212
---
This is an easy to use trading platform which is great for newcomers, but there are shortfalls such as no short-selling to be aware of.
As you can see, the ratings for Trading212 are mostly positive. So most customers have made good Trading212 reviews. Due to the number of the given ratings you should be able to assume that Trading212 is a serious broker, even if the company is not as long on the market as some other brokers. However, we recommend that you not only look at the overall evaluation, but also read the evaluations in detail, as every trader has different trading priorities and these are of course more or less taken into account in his evaluation. What is important to one investor may not play a major role for you personally.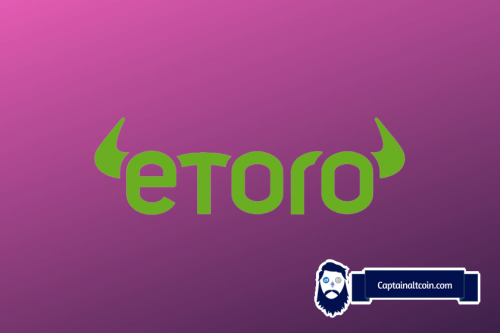 67 % der CFD-Konten von Privatkunden verlieren Geld.
✅Mit den einzigartigen CopyTrade- und CopyPortfolio-Produkten von eToro können Sie einzelne Trades oder komplette Portfolios von Top-Händlern kopieren.
✅eToro bietet nicht nur CFDs, sondern auch den Handel mit echten Aktien, ETFs und Kryptowährungen an.
✅Es bietet den kostenlosen Handel mit bestimmten Aktien an.
✅Es bietet einstellbare Hebelwirkung.
Trading212 vs competitors (eToro, Plus500, etc.)
---
In case you want to compare Trading212 with other brokers, have a look at our guides where we do just that:
FAQs
---

CaptainAltcoin's writers and guest post authors may or may not have a vested interest in any of the mentioned projects and businesses. None of the content on CaptainAltcoin is investment advice nor is it a replacement for advice from a certified financial planner. The views expressed in this article are those of the author and do not necessarily reflect the official policy or position of CaptainAltcoin.com