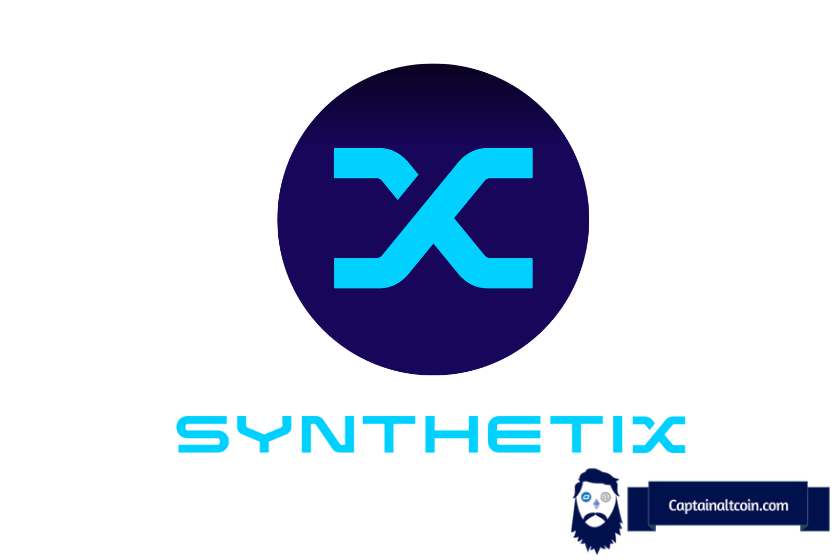 What is Synthetix
---
Let's start with the basics. What is Synthetix? Synthetix is a protocol that allows users to issue synthetic assets on the Ethereum blockchain. The term "synthetic assets" sounds more complicated than it is. They are financial instruments that will enable the trader to track the price of an asset without having to hold the underlying asset. In ERC-20, the technical standard Ethereum uses for its smart contracts are known as "Synths."
Thanks to this innovative Synthetix technology, you can trade gold and silver, crypto, inverse crypto, crypto indexes, and fiat currencies, all in the form of Synths.
Synthetix uses a native token called Synthethetix Network Token (SNX), which traders use as collateral against the Synthetix assets that users create, but more on that later.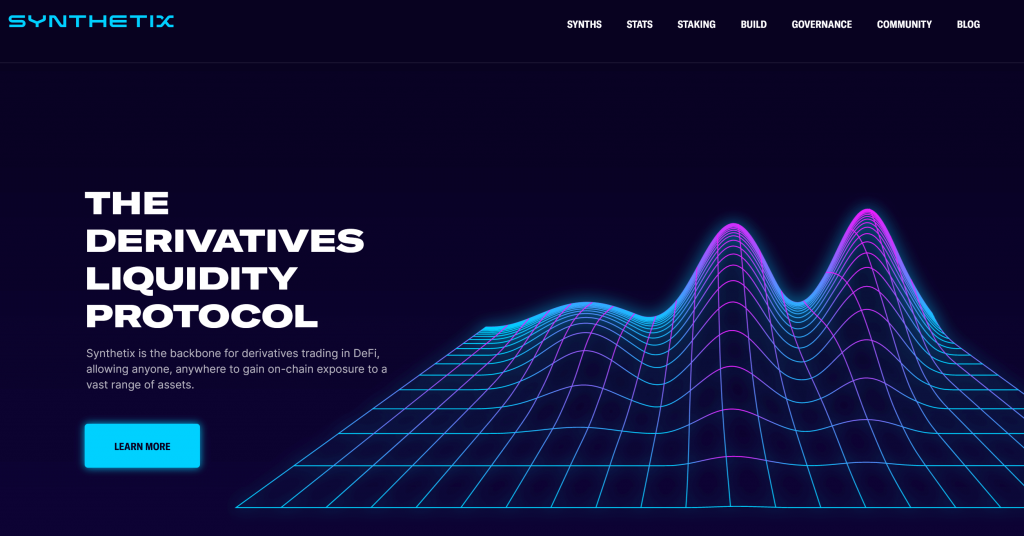 Synthetix Price Prediction For The Next 90 Days
---
I love Synthetix. It's a project getting a lot of attention last year, growing from just under $1 to almost $17, even reaching $26.44 at its peak. And I think this is just the beginning, and there's still a lot of growth in this market cycle.
As of the time of writing, it's only the 65th cryptocurrency per market cap, and it has a lot of potentials to climb the ladder. I would say that it's a project that belongs in the top 20, and we could very well reach it.
Let's pass on to my price prediction. According to my analysis, the total cryptocurrency market cap could reach from $5 to $10 trillion this market cycle. Currently, SNX dominance is at 0.09%, and I see it rising to at least 0.2%. And if this happens, a realistic price prediction depending on the total crypto market cap is between $65 and $130. I even considered a bearish scenario where the whole crypto market only goes up to $3 trillion. SNX would, in this case, be worth only around $40.
I am very bullish on the project, and I don't see it crashing any time soon. Even the bearish scenario will more than double your money if you buy at the current price. Keep in mind that this only an opinion and not financial advice. You should, of course, always do your research.
The whole crypto world is on a verge of a complete breakdown. Bitcoin has fallen 75% from its all-time high amid broader market declines caused by raging inflation and US Fed rate hikes. When add the most recent melt-downs of huge industry players (FTX, Celsius, Luna etc) into the equation, the horizont is murky and there will be more blood on the streets of the crypto town. Investors are selling risky assets and moving into more stable markets. Crypto is still perceived as a very risky play and hence the sell off. Our algo still sees a some green in 2023, especially in the second part of the year. This is reflected in our 2023 predictions. Right now, Bitcoin needs to find a bottom before we can move in the opposite direction and reverse the trend. Once Bitcoin settles in the new price range, altcoins will start to do the same - we have witnessed this scenario dozens of times in the distant and more recent history. Our price prediction model is bearish for the next 90 days with a hint of a bull market at the turn of the quarters from Q1 to Q2. We expect whales and other bigger players in the market to finish filling their bags around that time which will cause a typical and sudden crypto spike. CaptainAltcoin team created a price prediction model with a multi-faceted approach to crypto that takes into account both technical analysis and fundamental assessment of each project. Fundamentals that we evaluate are team, tokenomics, use case, community, marketing efforts, liquidity and exchange availability, hype & speculative potential and some other proprietary factors developed in our crypto lab.
Below is a tabular overview of how will SNX develop in the short-term (for the next 90 days), according to our prediction model:
Next 30 days
Next 60 days
Next 90 days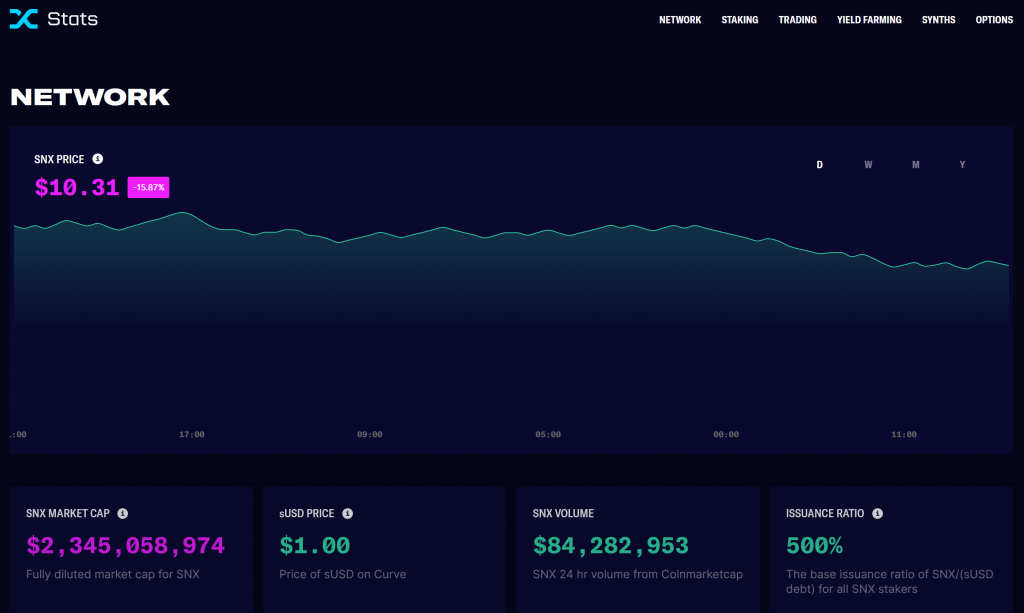 Fundamentals
---
Use case
---
Like we said, SNX functions on the Ethereum blockchain. Thanks to it, holders can create Synths that are synthetic assets in the form of ERC-20 tokens. These perfectly mimic their respective underlying assets. And to ensure it has the most accurate price data, it has secured a partnership with the biggest name in oracle solutions, Chainlink.
What makes Syntetix so appealing to a lot of its users is that the platform is entirely decentralized. This, of course, isn't the case with traditional stockbrokers such as eToro.
When a user trades Synths, it is all done in the form of smart assets. The transaction happens immediately, and there's no need for an order book. When a trader exchanges a token, it's sent to something known in geek language as the zero address and is destroyed. The trader will, in return, receive the synthetic asset token he bought and pay 0.3% commision. But no company keeps the commision as profit as a traditional broker would do. Instead, it is sent to a pool and distributed among all SNX stackers.
Now let's take a look at their native coin itself, SNX. Users use it to create new synthetic assets. Every time users make a new asset, they have put aside 750% of its value in SNX for the staking of the token. The process is so that so don't all of the traded Synths have coverage, but skeptics of SNX often criticize it. Some claim that this is not real decentralization because experts supervise some operations.
Traders should remember that owning a synthetic asset is not the same as owning the underlying asset itself. Although it does provide some advantages, you will not receive dividends or airdrops, for example. Or, in the case of cryptocurrencies, you will not be able to use them as a currency, of course.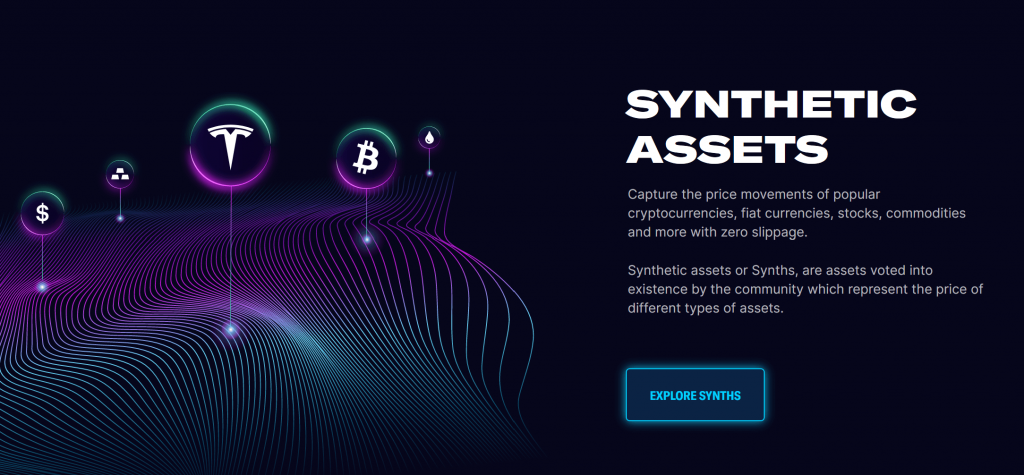 Tokenomics
---
The SNX token has gone through significant changes in its tokenomics over the years. It used to be deflationary but was changed in an update in March 2019. It introduced the ability for synths to be minted once staked to encourage users to create more.
Minting is incentivized firstly by rewarding them through protocol-level inflation. And secondly, as we mentioned before, weekly distributing the gains from the 0.3% commission.
The update introduced a 2.5% annual inflation starting from September 2023 and a 1.25% weekly reward decline beginning in December of 2019. The changes were approved and elaborated on by the community.
So the maximum supply is now 212,424,133 coins, of which 114,841,533 SNX is in circulation as of February 2021.
Team
---
The team behind Synthetix has a long track record of expertise in the field. The project launched in September 2017 and was initially called Havven (HAV).
The founder and non-executive director, Kain Warwick, has proven essential in the growth of the project. Before founding Synthetix, he already had worked on other businesses and cryptocurrencies.
Peter McKean, the CEO, has worked in the software industry as a manager or programmer for over two decades.
Jordan Momtazi is the COO of Synthetix. He has worked as a business strategist, sales leader, and a successful track record in blockchain, crypto, and e-commerce projects.
Justin J. Moses, the CTO, has worked as director of engineering at MongoDB.
The team has proven its competence over the years. From what I could, the Synthex community loves them. The project is primarily open-source, and the community is very active in developing, deciding on updates, and similar.
Community
---
SNX has a very active community of traders and developers passionate about improving and using the platform. As we already mentioned, Synthetix is an open-source project, so the community plays a central role in making decisions in the development of the project.
Users discuss and vote on decisions regarding the platform in the official Synthetix telegram channel with over 7100 community members, the Discord group with over 28000 members, and the Synthetix Community board users can also publish blog posts.
On top of that, SNX is also popular on social media and YouTube. Its ticker $SNX is mentioned on Twitter over 70 times a day. And prominent crypto YouTubers such as BitBoy Crypto, whose channel counts 904 thousand, often do videos on SNX in their videos.
It is safe to say that SNX has an active community and a lot of online popularity.
Other Synthetix market price prediction
---
Wallet Investors
---
Wallet Investors is quite bullish on SNX. They predict it will reach the price of $51 this year and $184 in the next five years.
Digital Coin Price
---
Digital Coin Price is more conservative and bearish in its predictions. They predict that SNX will reach $28, which surprisingly low but still a gain of more than 60%.
Tradingbeasts
---
Tradingbeast is even more bearish. According to the average price of all their predictions, SNX will peak out at around $18 in 2021.
Make sure to check out other price predictions too:
Synthetix Price Prediction 2023
Our prediction model sees a temporary switch to a bear market at the beginning of 2023 before we move onto another leg up in Q3 & Q4 of 2023.
SNX Price Prediction 2025 – 2030 – 2040
Our prediction model sees SNX reaching new highs in 2025:
$ 4.76
SNX price in 2030 & 2040 should be a couple of orders of magnitude higher than our 2025 prediction.
How to Buy SNX
---
Step 1:
---
Buy ETH through an exchange such as Coinbase and Kraken if you do not own any yet.
Step 2:
---
Register yourself in one exchanges that are trading SNX, such as:
Step 3:
---
Buy at the desired price, even setting a limit order.
Step 4:
---
Open a wallet account compatible with SNX. Some examples are:
Step 5:
---
Once you've bought SNX, transfer it to your wallet.
Summing it all up
---
When it comes to altcoins, SNX is one of the most promising options there is. According to my predictions, it could reach incredible heights already in this bull run. And it's not the only speculation. This project has some great fundamentals to back it up. The creation of Synths that mimic real assets that you can trade on their decentralized exchange is extremely interesting.
Other price predictions may be a lot more bearish than mine, but I see much potential and demand growing for this project. DeFi is undoubtedly the future. But whatever you do, remember, this is not financial advice. I am just talking about my opinions on this project. You should not blindly invest in it.
Always do your research. I could be wrong. And if you do decide to invest in this project, please trade responsibly and do not invest more than you are willing to lose.

CaptainAltcoin's writers and guest post authors may or may not have a vested interest in any of the mentioned projects and businesses. None of the content on CaptainAltcoin is investment advice nor is it a replacement for advice from a certified financial planner. The views expressed in this article are those of the author and do not necessarily reflect the official policy or position of CaptainAltcoin.com