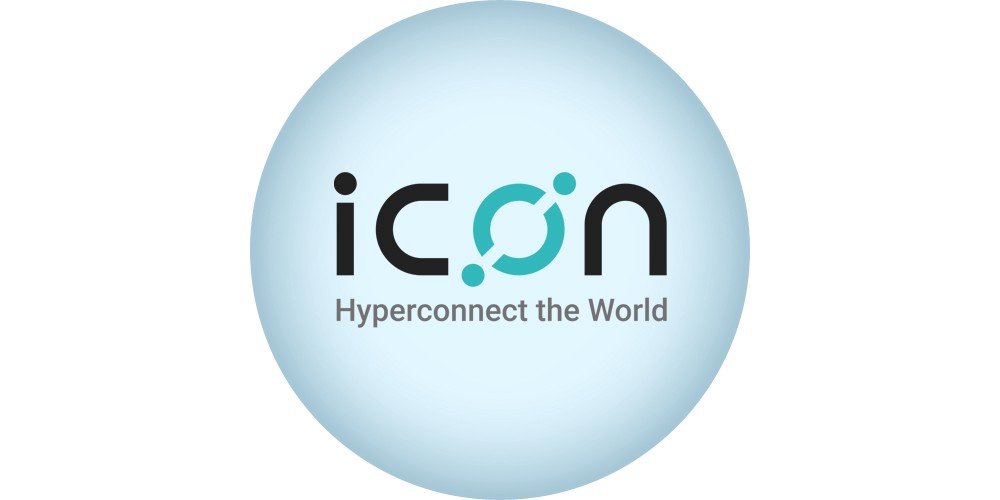 In this article, we will give our own and market's opinion on ICX future while discussing Icon price forecast for 2020 and beyond.
Before we delve deep into the Icon price prediction and answer questions if ICX is a good investment or not, why will ICX succeed or fail or while will Icon price rise or drop, let's quickly throw a glance at what is ICX and its to date history.
Now, let's begin.
You can buy, trade and stake ICX on many exchanges including the leading platforms like eToro, Cex.io, Coinbase and Binance.
ICON Intro
The vision of the ICON Project is to introduce the new era of decentralization by redefining the meaning of communities and creating a new world by connecting such communities or to put it in their words: "With ICON, we now enter into a world of true hyperconnectivity".
Icon cryptocurrency conducted an ICO in October 2017 in which half of total ICX supply was sold to the public. The total supply created is 800,460,000 ICX, with 400,230,000 sold to the public and circulating. Regarding release of the other 50% of total supply, the Icon website states: "Issuances of new ICXs will be determined through annual C-Rep consultation."
Currently, ICX is out of the top 50 coins by market cap.
Read also: Best hardware wallets
Captain Altcoin's ICX Coin Price Prediction 2021
ICX, as the rest of the market, is tied at the hip of bitcoin's price action. If bitcoin embarks on another bull run, ICX can hope for one as well. Bitcoin usually has a cool-off phase after its mega bull runs and that is when the altcoins take over and have a field day with the bulls, often doubling or tripling their price within days.
Below is a tabular overview of how will ICX develop in the short-term (for the next 90 days) according to our prediction model.
Next 30 days
Next 60 days
Next 90 days
Essential tools you need to succeed in crypto
ICX Price Prediction 2023
Looking at the last quarter of 2023, the cryptocurrency market shows promising signs of a potential rebound. Bitcoin's 55% gain so far and renewed institutional interest indicate positive momentum. Despite regulatory challenges, the market remains resilient, with a total capitalization of $1.05 trillion. Anticipation is high for a positive and prosperous period ahead, with experts closely monitoring market trends and institutional crypto activity.
CaptainAltcoin's prediction model takes market sentiment into an account and reacts accordingly. Below is a month-by-month breakdown of the last months of 2023 and 2024:
The majority of projects will fail — some startups are created just to gather funds and disappear, some would not handle the competition, but most are just ideas that look good on paper, but in reality, are useless for the market.

Vitalik Buterin, co-founder of Ethereum said:
"There are some good ideas, there are a lot of very bad ideas, and there are a lot of very, very bad ideas, and quite a few scams as well"

Icon (ICX) Price Prediction 2025 – 2030
As a result, over 95% of successful ICOs and cryptocurrency projects will fail and their investors will lose money. The other 5% of projects will become the new Apple, Google or Alibaba in the cryptoindustry. Will ICX be among those 5%?

It is more than plausible.

ICX did build a solid ecosystem and the team is pushing simultaneously on both fronts: tech and business side.

Between the many partnerships, some of the major ones include:

Partnerships with Woori Bank and Nonghyup Bank, two of the largest banks in South Korea; with the larger healthcare blockchain consortium in South Korea; Partnerships with the larger insurance consortium in South Korea backed by the Ministry of Science; Partnerships with Samsung; Partnership with Daily Financial Group etc.

There is also the benefit of coming from South Korea. One of the major benefits for Icon is that it is the biggest blockchain project coming from a very tech-savvy South Korea. It's a nation quick to embrace technological change. You could probably pin this to Korea's incredible economic development in the latter half of the 20th Century, when it was transformed from an impoverished country in the aftermath of the Korean War into a wealthy nation with the 12th largest economy in the world.

As reported by Quartz, more than 30% of employees within South Korea have owned cryptocurrency at some point. The ICON blockchain project was started by Korean fintech startup incubator Dayli Financial Group, which also owns Coinone, one of the country's largest crypto exchanges.
While there are many competing projects looking to connect various industries and public sectors in other countries, ICON has established itself as the only real contender to dominate blockchain development in South Korea.

ICX should see major gains with the Korean markets building steam and the overall crypto markets building momentum. ICON has a decentralized exchange for OTC exchanges, they were created by one of the largest financial groups in South Korea.
All price predictions in one place: click here.

All of this summed up and turned into a concrete number by our forecasting model gave us an ICX price in 2025 at:
$ 0.2789
What will ICX be worth in 5 years?
The price of ICX in 5 years could lie around $ 0.2411, according to CaptainAltcoin's prediction model.
What ICON will be worth in 2030?
Our forecasting model sees ICON reaching $0.6972 in 2030.
What ICON will be worth in 2040?
Our forecasting model sees ICON reaching $1.39 in 2040.
Will ICON replace / surpass / overtake Bitcoin?
No, ICON will not replace or overtake BTC.
Can ICON reach $10?
Yes, it is possible that ICON can reach $10 but only in a distanced future, after 2030.
Can ICON reach $100?
No, our prediction model sees no possibility for ICON to reach $100 in the short or mid-term period.
Is ICON worth buying?
We are advocates of moderately risky investing – invest most of your crypto portfolio in BTC (50%); 35% in a basket of big cap coins and the rest in small projects with huge upside. So, in this context, ICON is worth buying.
Is ICON a good investment?
ICON is, just like all other cryptocurrencies, a risky investment. It does have higher probability of going up than down because of the good use case, well-designed tokenomics, active community and a solid team behind it.
How much will ICON be worth?
For the short-term future, it could reach $0.1061. In the long-term (8-10 years), it could jump to $0.6972 or even higher.
Why will ICON succeed and go up in price?
ICON has a good use case, well-designed tokenomics, active community and a solid team behind it. All of these are a prerequisite for success and that is why our prediction model sees ICON rising up to $0.6972 in 2030.
Why will ICON fail and drop in price?
Crypto projects fail for various reasons. Some of the most common ones are: team goes rogue and abandons the project, regulators declare it illegal and press exchanges to delist it, lack of media attention, more successful competitors, lack of well designed marketing strategy, losing community support, potential vulnerability in the protocol, failing to achieve anticipated minimum developement activity on the protocol, failing to attract new developers to build on their platform.
How high will ICON go?
Our forecasting model sees ICON price exploding and reaching $1.39 in a distant future.
Can ICON make you a millionaire?
Yes, if you buy large enough sum of it. Do not expect to invest $100 and become a ICON millionaire. But 100x price explosions are a common sight in crypto, so a $10k investment in ICON could make you a millionaire.
Read also:

CaptainAltcoin's writers and guest post authors may or may not have a vested interest in any of the mentioned projects and businesses. None of the content on CaptainAltcoin is investment advice nor is it a replacement for advice from a certified financial planner. The views expressed in this article are those of the author and do not necessarily reflect the official policy or position of CaptainAltcoin.com