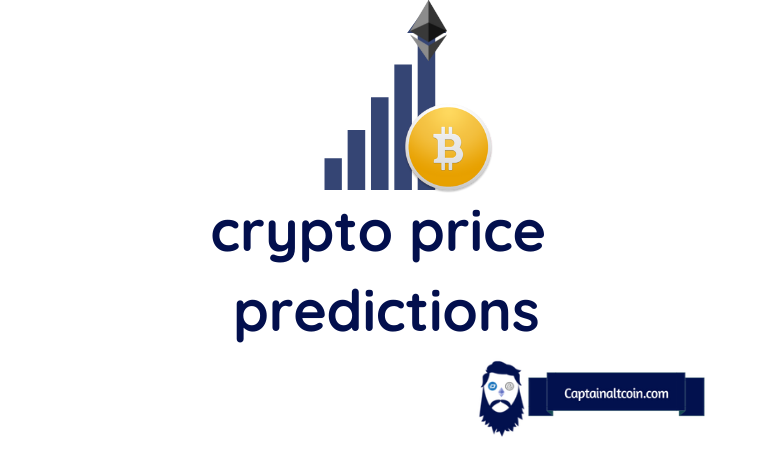 In this guide, we will voice our own and market's opinion on HEX future while discussing HEX price forecast for 2023 and beyond.

Please bear in mind that you should take this and any other prediction with a grain of salt since predicting anything is a thankless task, let alone predicting the future of a novel, highly volatile financial asset like HEX.

Now, let's head into it. Before we delve deep into the HEX price prediction and answer questions if HEX is a good investment or not, why will HEX succeed or fail or why will HEX price rise or drop, let's quickly throw a glance at what is HEX and its to date history.
Quick overview
👉
HEX Price Prediction For The Next 3 Months
Our HEX price forecast suggests the token price will be around
$0.0035
in the next 90 days.
👉
HEX Price Prediction 2024
Our HEX price forecast suggests the token price will be around
$0.0044
in 2024.
👉
HEX Price Prediction 2025
We predict the HEX price to hover around
$0.0153
in 2025 based on our analysis.
👉
HEX Price Prediction 2026
In 2026, we expect the HEX price to be approximately
$0
according to our price prediction model.
👉
HEX Price Prediction 2027
Our HEX prediction indicates the token price will be in the vicinity of
$0
in 2027.
👉
HEX Price Prediction 2028
For 2028, we forecast the HEX price to be around
$0
given current trends.
👉
HEX Price Prediction 2029
Looking ahead to 2029, we estimate the HEX price will settle around
$0
.
👉
HEX Price Prediction 2030
Our HEX price prediction suggests a token price of about
$0
by 2030 based on projected growth.
HEX – Intro
HEX is a blockchain-based cryptocurrency that allows users to buy and hold HEX like any other ERC20 token, or stake their HEX to potentially earn rewards.
Launched in December 2019 by Richard Schueler, it operates as a layer-2 (L2) application built atop the Ethereum network, powered by a smart contract that regulates token minting and distribution to investors.
HEX as a Time Deposit Alternative
The project aims to recreate a standard banking product known as a Time Deposit, with its primary use case being a high-interest savings account. HEX guarantees payment in its tokens and has attracted new investors due to its significant price increase in the past, coupled with the expectation of benefiting from the token's elevated APY and a subsequent rise in its price.
Tokenomics and Reward System
HEX tokens are minted to reward existing holders when their lock-up period concludes. Offering an average annual percentage yield (APY) of 40%, dependent on the holding period, HEX enables users to act as their own bank.
By staking their HEX, they reduce the supply, exerting upward pressure on the token's price. Longer stakes and active stakes—especially when people end their stakes earlier or later than committed—may potentially earn higher and additional yields, respectively.
Controversies and Criticisms
Since its inception, HEX has been enveloped in controversy, with critics questioning its legitimacy and pointing out concerns about its tokenomics resembling a Ponzi scheme.
The recent decline in HEX prices has further amplified skepticism surrounding the project. Investors are urged to exercise caution and conduct thorough research due to the high volatility and rapid price fluctuations in cryptocurrency markets.
Whether HEX constitutes a good investment depends on various factors, including an individual's risk tolerance and investment amount. In the volatile cryptocurrency markets, conducting thorough research on a coin or token to ascertain its suitability for your investment portfolio is crucial.
It's imperative to remember that past performance is not indicative of future returns and to only invest what one can afford to lose.
Use Cases and Future Developments
HEX can be utilized as both a means of exchange and a store of value, providing a secure and transparent system for investors aiming to maximize their returns.
The HEX team is dedicated to developing new use cases for the token, such as integration with other blockchain projects and the creation of a HEX debit card.
Founder and Legal Challenges
Richard Heart, also known as Richard Schueler, is the founder of HEX. He launched the project in 2019, vigorously promoting it on his YouTube channel as a high-yield "blockchain certificate of deposit" intended to enrich people.
However, the Securities and Exchange Commission (SEC) has charged Heart and three unincorporated entities he controls—Hex, PulseChain, and PulseX—with conducting unregistered offerings of crypto asset securities, raising over $1 billion in crypto assets from investors. The SEC also alleges that Heart misappropriated millions of dollars of investor funds, spending the money on luxuries, including a $4.3 million black diamond.
HEX Price Prediction For The Next 90 Days
Since the whole market is tightly correlated, general sentiment is always the first thing to check before predicting the prices of individual coins. So, let us do a quick overview of the market. After a brutal crypto winter in 2022, the market has shown signs of life in 2023. Bitcoin has rallied 80% so far, putting it on track for its best year since 2020. Ethereum is also up 50% year-to-date. Several factors have fueled this crypto rebound. Most notably, Ripple Labs won a key legal victory against the SEC in June, leading to a short-lived price bounce. Renewed institutional interest has also provided a boost, with major firms like BlackRock pushing for Bitcoin ETF approval. Meanwhile, inflation has triggered a crypto comeback as digital assets gain appeal as an anti-inflation hedge. However, major headwinds persist. The total crypto market cap stands at $1.1 trillion after peaking at $3 trillion in late 2021. And volatility remains high. Bitcoin spiked to a 2023 high near $32,000 in May but has since pulled back below $30,000 amidst intensifying regulatory scrutiny. The SEC continues targeting top exchanges like Coinbase and Binance. While the worst of crypto winter seems over, the road to full recovery looks long. But institutional adoption continues growing steadily, and some analysts forecast Bitcoin topping $100,000 within a couple years. Regulatory actions remain crucial to watch. If cryptocurrencies can cement themselves as digital gold safe havens, macro trends could fuel their next bull run. But more clampdowns present downside risk. After a tumultuous 2022, 2023 shows crypto turning a corner - but uncertainty still looms large.
Below is a tabular overview of how will HEX develop in the short-term (for the next 90 days), according to our prediction model:


Next 30 days
Next 60 days
Next 90 days
Essential tools you need to succeed in crypto
HEX Price Prediction 2023
Looking at the last quarter of 2023, the cryptocurrency market shows promising signs of a potential rebound. Bitcoin's 55% gain so far and renewed institutional interest indicate positive momentum. Despite regulatory challenges, the market remains resilient, with a total capitalization of $1.05 trillion. Anticipation is high for a positive and prosperous period ahead, with experts closely monitoring market trends and institutional crypto activity.
CaptainAltcoin's prediction model takes market sentiment into an account and reacts accordingly. Below is a month-by-month breakdown of the last months of 2023 and 2024:
Tokens like this are a very common sight in crypto. Every bull cycle has them. Once we enter bear markets, they lose 99% of their value and disappear. They are one of the two: ❌ vaporwave, hyped marketing zero-value projects that can record huge price jumps in the short-term but they are extremely dangerous to hold for more than a couple of week. Exercise caution as they usually crash slowly and then suddenly.
❌ way to ambitious to succeed, mostly run by founders who have no track record of any major success in their career. They usually sound good in theory (their whitepaper) but fail to find a path to implementation in reality. They usually experience a slow-bleed death.
HEX Price Prediction 2025
Our prediction model sees HEX reaching $0.0153 in 2025.
What will HEX be worth in 5 years?
The price of HEX in 5 years could lie around $0, according to CaptainAltcoin's prediction model.
Hex Coin Price Prediction 2030 – 2040
What HEX will be worth in 2030?
Our forecasting model sees HEX reaching $0 in 2030.
What HEX will be worth in 2040?
Our forecasting model sees HEX reaching $0 in 2040.
Will HEX replace / surpass / overtake Bitcoin?
No, HEX will not replace or overtake BTC.
Can HEX reach $1?
No, our prediction model sees no possibility for HEX to reach $1 in the short or mid-term period.
Can HEX reach $10?
No, our prediction model sees no possibility for HEX to reach $10 in the short or mid-term period.
Can HEX reach $100?
No, our prediction model sees no possibility for HEX to reach $100 in the short or mid-term period.
How high will HEX go?
Our forecasting model sees HEX price crashing and dropping to near 0 in a distanced future.
Is HEX worth buying?
We do not see a bright future for HEX. It is worth buying only as a short-term speculation with a good exit strategy. HEX is not a good long-term hold.
Is HEX a good investment?
HEX is not a good investment in our opinion. Why? Well, it faces a fierce competition from other similar crypto projects, does not stand out with its technology and innovation, does not have a genuine community (not counting speculators and hype-chasing crowd) and the team behind the project is unproven.
Can HEX make you a millionaire?
No, HEX can not make you a millionaire as we do not see it doing a 10x price increase any time in the future.
How much will HEX be worth?
For the short-term future, it could reach $0.0035. In the long-term (8-10 years), it will most likely drop to 0 or thereabouts.
Why will HEX succeed and go up in price?
HEX has a slim chance of succeeding. It has no first mover advantage, it brings no unique value proposition, it has a weak team and small community behind it. All of this summed up prevents HEX to succeed and rise in price for the long-term.
What is the short-term prediction for HEX?
HEX will reach $0.0035 in the next 90 days, which is a 41.8% change over the current price which hovers around $0.0059.
HEX Price Prediction Today - What will be the price of HEX tomorrow?
HEX will hover around $0.0062 tomorrow.
Market Price Predictions
Here are the price predictions for HEX by 5 different sources for 2024 and beyond:
Changelly predicts that in 2024, the minimum price of HEX will be around $0.00432, the maximum expected HEX price may be around $0.0279, and on average, the trading price might be $0.0514 in 2024.
DigitalCoinPrice predicts that by 2024, HEX will start the year at $0.00944 and trade around $0.0113. They also predict that in 2026, HEX will reach an all-time high of $0.0145 or $0.0148, and in 2030, HEX's minimum price is expected to be $0.0315, and the maximum price level of $0.0337.
PricePrediction.net predicts that in 2024, the price of HEX is predicted to reach at a minimum level of $0.010 and can reach a maximum level of $0.011 with the average trading price of $0.010. They also predict that in 2025, the price of HEX is forecast to reach a lowest possible level of $0.015 and could reach a maximum possible level of $0.017 with the average forecast price of $0.015.
CoinCodex predicts that the HEX price prediction for 2025 is currently between $0.006366 on the lower end and $0.025748 on the high end.
Gov Capital predicts that the HEX price could be $0.0890 by the end of December 2022, $0.289 by the end of 2023, and $0.862 by the end of 2025.
Conclusion
The future of HEX, like many cryptocurrencies, is shrouded in a mix of potential, skepticism, and unpredictability. With its innovative approach to mimicking traditional financial products like Time Deposits, HEX has carved a unique niche in the cryptocurrency space. However, the controversies and legal challenges surrounding its founder and the project itself have cast a shadow over its potential and legitimacy.
Various price predictions from different platforms showcase a wide array of possible trajectories for HEX's financial future, reflecting the inherent volatility and speculative nature of the crypto market. Investors are invariably advised to tread with caution, ensuring thorough research and risk management when venturing into the dynamic world of HEX and other cryptocurrencies.
Read also:

CaptainAltcoin's writers and guest post authors may or may not have a vested interest in any of the mentioned projects and businesses. None of the content on CaptainAltcoin is investment advice nor is it a replacement for advice from a certified financial planner. The views expressed in this article are those of the author and do not necessarily reflect the official policy or position of CaptainAltcoin.com