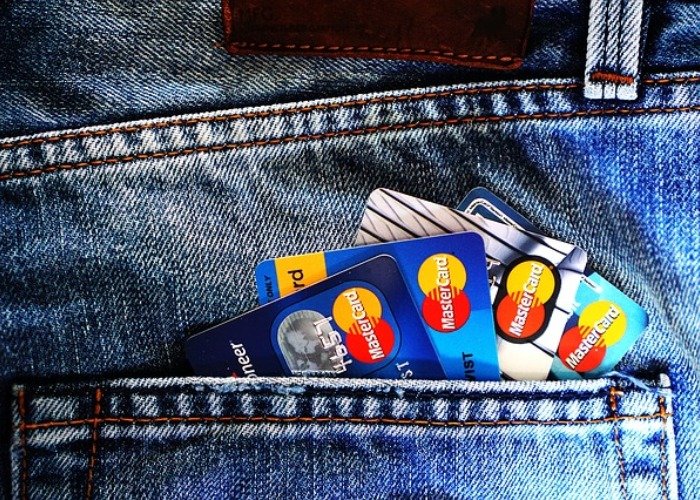 Bitcoin is on its way to becoming mainstream. However, the biggest hurdle is letting users instantly purchase Bitcoins.
Today, most of the Bitcoin exchanges accept many types of payment. The exception is credit and debit cards and one of the reasons for that is because of the irreversible nature of Bitcoin.
However, as 2017 ends it seems easier than ever to purchase Bitcoins with your credit/debit card, and today there are many legit Bitcoin exchanges that have started accepting credit and debit cards as a payment method.
You can also read more about crypto debit cards that are a clever way to pay at online shops or online bitcoin casinos by using bitcoin as a intermediary.
Note: The reason that buying Bitcoins with a credit/debit card isn't available all around is because of chargeback problems that most sellers wish to avoid. So many exchanges need to protect themselves in order to offer this service. But the problem is that not all of them have the technology to do so.
Before we start:
You should NEVER leave your Bitcoins at an exchange or a website. Once you buy Bitcoins, move them into your Bitcoin wallet immediately.
Below, we've listed 5 proven websites where you can use your debit or credit card to purchase Bitcoins.
Regarding using a credit card, most of these websites use your cash limit on the credit card. That's why you need to check with your bank to find out what the cash limit on your card is.
So, without further delay, here's the list of top 5 most popular websites where you can buy Bitcoins instantly using your debit or credit cards:
Most Popular Websites to Buy Bitcoins Instantly Using Debit/Credit Card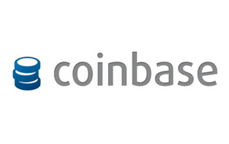 CoinBase is one of the most popular sites to buy Bitcoin, Ethereum, and Litecoin. It allows users to purchase up to $150 or €150 per week of Bitcoins via a credit card or debit card in:
the United States
Europe
Australia
Canada
United Kingdom
Singapore
Coinbase charges a flat 3.99% fee on all purchases via credit/debit card. This fee is among the lowest for US and European users.
Also, you will receive an additional $10 Bitcoin bonus when buying more than $100 of Bitcoins.
A quick step-by-step guide on how to get started buying Bitcoins using debit card on Coinbase:
Create an account on Coinbase here
Complete KYC (Know Your Customer)
Go to Payment settings page and click on the button "Add payment method".
Select a card and add a debit or a credit card.
Coinbase will make two small transactions.
Login to your card statement account.
You will notice the small transaction amount.
Add it to your Coinbase account under the payment page, and in this way you will verify the card.
Once the card is confirmed you can go to "buy/sell" and start buying Bitcoins anytime instantly using your added debit or credit card.
PROS
CONS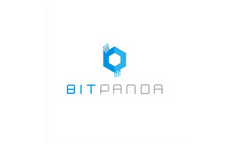 Founded in October 2014, BitPanda is an Austrian start-Up company that allows you to buy Bitcoins or Ethereum with a credit card as well as with wire transfers, SEPA, Skrill, Neteller, and more.
---
3 times faster and countless times more private than Google Chrome - check out Brave Browser (+ earn some money by simply using it)
---
BitPanda has relatively low fees, but only residents of Europe can use this site.
It's important to note that the fees aren't shown openly on the site but displayed in your buy price when completing your purchase.
PROS
CONS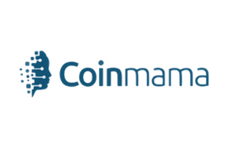 Coinmama is another site where you can buy Bitcoin instantly using your credit or debit card.
They take a premium fee for their services (~6% fee). However, they do not limit you to a maximum amount of Bitcoins that you can purchase. You can buy up to $150 worth of Bitcoin without verification. On the other hand, verified accounts can buy $5000 worth of Bitcoin per day and up to $20000 per month.
After you have verified your account and a purchase is made, you will receive your Bitcoins within a couple of minutes.
It's important to note that unlike other sites, Coinmama doesn't offer Bitcoin wallet. This means that you need to add your Bitcoin Wallet address on which you want to receive Bitcoins.
Note: Coinmama is only available in some US states. For more details please see this page.
PROS
Reliable and trusted company
Good customer support
Offers fast service
Highest limits for purchasing Bitcoins with a credit card
Works in almost all countries in the world
CONS
Limited states in the United States
High fees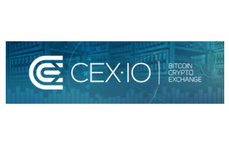 Established in 2013, CEX.io is one of the oldest Bitcoin exchanges and works in the United States, Europe, and some countries in South America and is trusted by over 450,000 users.
Note: CEX.io is only available in some US states. For more details please see this page.
Once your account is verified, go to the "Cards" section and add your cards.
It may take 2-3 days for card verification. However, once it's verified, you can use it to instantly buy Bitcoins.
Along with BTC, you can also use your credit/debit card to buy ETH (Ethereum).
Cex.io also offers instant withdrawals of EUR, USD, and RUB to payment cards, which means that you can deposit and withdraw funds in and from your payment cards once they are linked to your CEX.io profile.
Withdrawal requests are processed automatically, right after their placement. Another great thing is that you do not need to log in to third party services. In most cases, withdrawals are processed instantly. This feature will enable you to gain convenient access to withdrawn funds on your MasterCard/VISA right away.
PROS
Support for many countries
Established and trusted company
Low trading fee
High purchasing limits
CONS
Higher exchange rates
Verification process is extensive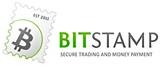 Established in 2011, Bitstamp is another popular and reputed Bitcoin exchange that accepts debit & credit cards as a payment option.
They have had this feature for a long time. However, only recently did they allow more countries to have the ability to buy Bitcoins using a debit or a credit card.
They have a limit of $5,000/€5,000 per day and $20,000/€20,000 per month.
This feature is available for: EU28, Switzerland, Faroe Islands, Aland Islands, San Marino, Greenland, Liechtenstein, Isle of Man, Moldova, Gibraltar, Iceland, Serbia, Turkey, Andorra, Norway, Monaco, Montenegro, Singapore, Taiwan, South Korea, Hong Kong, China, Israel, South Africa, Chile, Japan, Argentina, Brazil, Australia, New Zealand, Lebanon, Puerto Rico, Peru, Qatar, Saudi Arabia, India, Kuwait, Cayman Islands, Dominica, Jordan, the Bahamas, Dominican Republic, Curacao, Madagascar, Mozambique, Trinidad and Tobago, Barbados, Bahrain, French Polynesia, Ecuador, Brunei, New Caledonia, Guadeloupe, Reunion, Jamaica, Paraguay, Martinique, and Sint Maarten.
It's important to note that this exchange is fully licensed by the Luxembourg ministry of finance. Bitstamp is currently is open to most US and European citizens.
One more thing worth noting is that a one-time verification of your card details is required before instant Bitcoin purchases on Bitstamp.
PROS
Accepts customer all around the world
Multiple payment options
Has great reputation
CONS
Not very user friendly
Verification process can take a lot of time
Average fees
Important Note: Bitcoin purchasing prices on Indacoin are usually higher. That's why I recommend you make this your last resort.
FAQs
Walmart doesn't have direct purchasing options for bitcoin from all their stores what they offer is money transactions. Through these transactions, you can buy bitcoins from any place in the country. … When you want to buy bitcoin, you can use online money transfers, credit/debit cards, cash deposits, and gift cards.
Coinbase is the most popular bitcoin exchange to buy bitcoins with a bank account located in the US.
Worldwide: Coinmama is a popular bitcoin exchange with no ID verification required.
Coinbase is often referred to as the simplest and cheapast way to buy Bitcoin. … Also localbitcoins.com and Coinmama or Bitpanda if you are in Europe.
Conclusion
As you can see, there are so many of websites that allow you to buy Bitcoins using a debit/credit card, so it can get kind of hard to decide which exchange is the best for you.
I hope this post will help you choose the best option.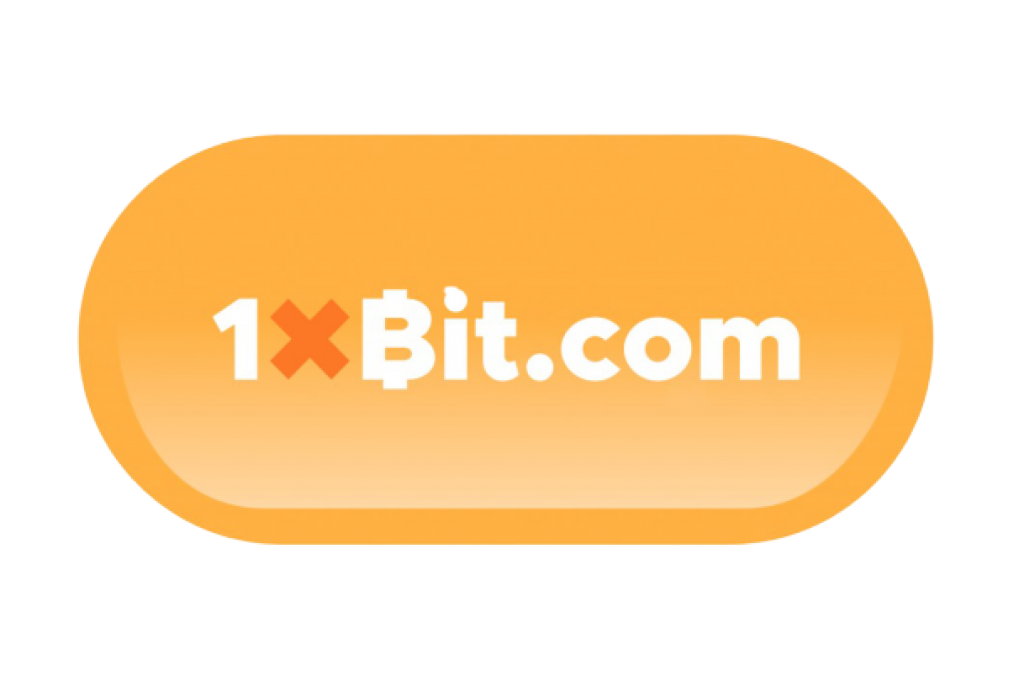 CaptainAltcoin's writers and guest post authors may or may not have a vested interest in any of the mentioned projects and businesses. None of the content on CaptainAltcoin is investment advice nor is it a replacement for advice from a certified financial planner. The views expressed in this article are those of the author and do not necessarily reflect the official policy or position of CaptainAltcoin.com