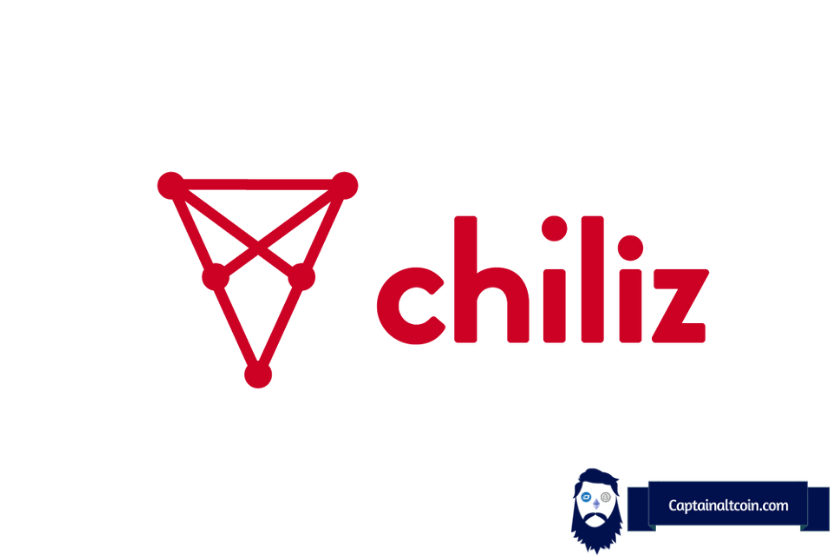 What is Chiliz
---
Chiliz (Ticker- CHZ) is a utility token founded in Malta in 2012. It is used in sports and entertainment with the main aim of bringing fans and their clubs together. Being the official token of Socios.com (a fans' influence and reward app), Chiliz gives fans more to do than being spectators and enables them to be more actively involved in influencing some club decisions like voting. The clubs are still involved in raising issues that need to be addressed, but the token owners drive decision-making. Chiliz is both an ERC-20 and BEP-2 token; it is finite and also fungible.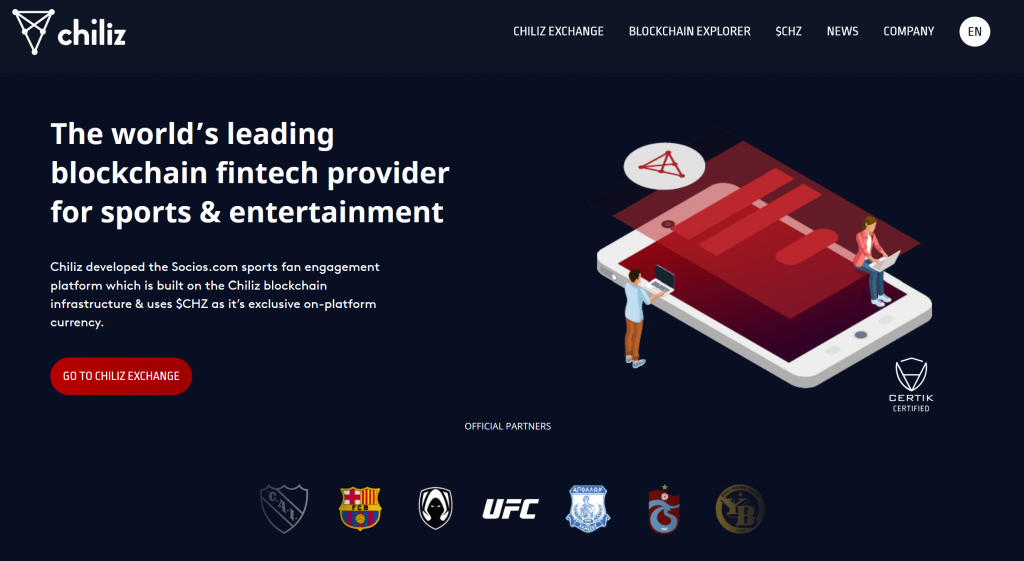 Chiliz Price Prediction 2021
---
At the time of writing, Chiliz currently trades at 52 cents per token.
DigitalCoinPrice believes the year-end target price for CHZ will be 85 cents. They also put the project's longer-term prices at $1.62 and $2.50 in 2025 and 2028, respectively.
WalletInvestor shows more bullish forecasts for CHZ. Their 1-year target price is 97 cents and a price target of $3.16 for Chiliz.
Gov.Capital lists its one-year and five-year predictions at $1.29 and $5.35, respectively.
Fundamentals
---
Use case
---
Chiliz is a utility token used on a smart contract platform, Socios.com. Every token is minted on the Chiliz blockchain and voting also runs through the same blockchain. The token majorly allows for a couple of activities that are
More intimate interactions between club owners and fans and more fans engagements
Encrypted voting ledger – fans can participate in fan-led decisions based on the number of fan tokens owned. The more tokens a fan has, the more they vote and the more they rate upwards till they get to the VIP status.
Tokens can also be traded and exchanged at different prices, so apart from buying fan tokens; you can also trade Chiliz for a profit.
Tokenomics
---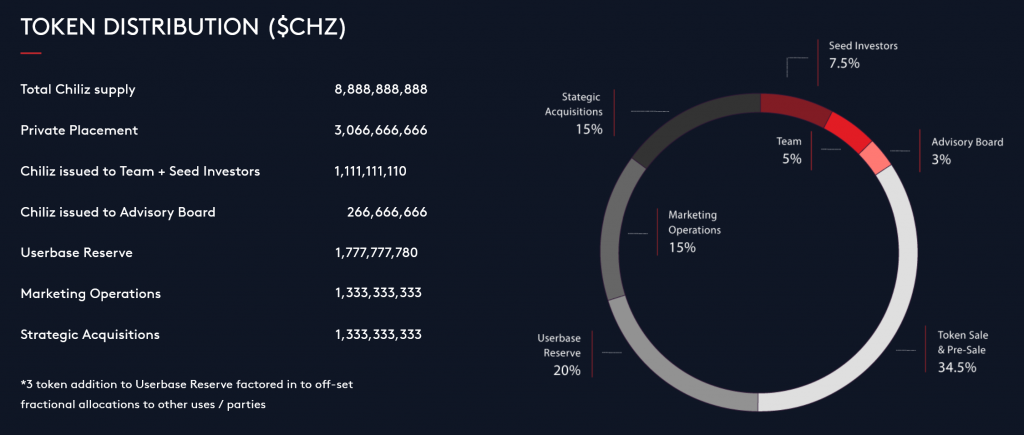 Chiliz price today is $0.52. it has a Circulating Supply of 5.5 billion CHZ and a total supply of approximately 8.9 billion CHZ. Chiliz has a Market Cap of $2.9billion. The highest price of the coin was on March 13, 2021, at $0.89, while the coin has hit a low of $0.007415. The coin is ranked #51 on CoinMarketCap.
Team
---


The Chiliz team is one of 100 people from over 25 countries of the world. Chief amongst them are
Alexandre Dreyfus – CHIEF EXECUTIVE OFFICER
Emma Diskin – CHIEF OPERATING OFFICER
Max Rabinovitch – CHIEF STRATEGY OFFICER
The online accounts of the coin received many positive replies in response to their increasing spread and presence. April was an amazing month for the company, and while it didn't reflect a lot in the coin price, it is good news for long-term holders and for those who newly want to join the bandwagon. Their credibility is solidified because of partnerships with major football clubs like Barcelona, Juventus, and AC Milan. And the prospects of going into other sports in the future make much more sense. They are ever-growing, and their new staff recruitments seem to resonate well with investors and long-term holders.
Community
---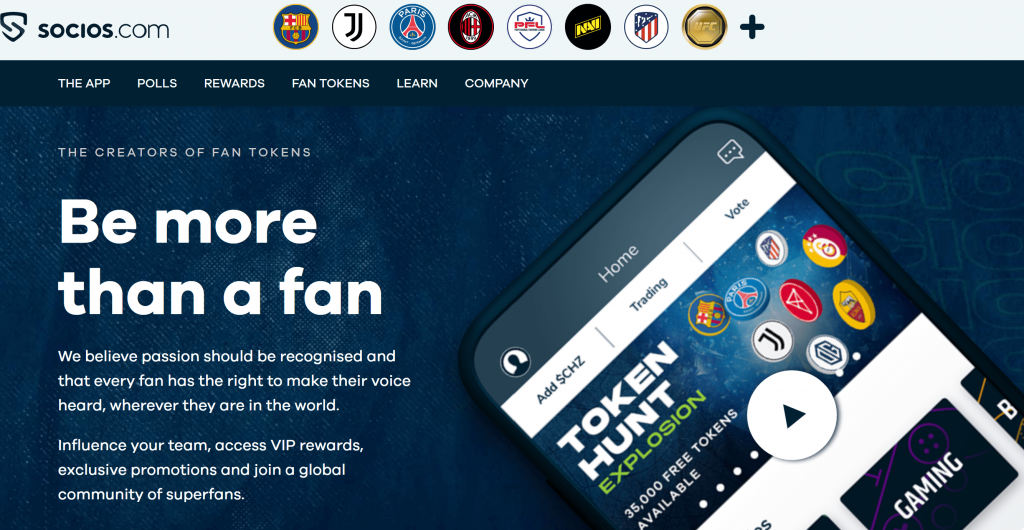 Chiliz ( ticker- $CHZ) though relatively new, is taking the crypto community by storm. Their mission to move fans from being passive supporters to being more active is generally accepted, and it can be seen in the volume. Socios.com is not the only fan engagement platform as traditional media are evolving to meet the demands of sports fans. The integration of blockchain token (chiliz)and the prospects of making money as you support teams make Socios.com unique. Fan tokens like that of PSG have increased 5x from its inception. Holders of the fan token decided the starting players of a team for a friendly match, and they went on to record a thumping win. Votes of token holders also set up a UFC match. New investors are holding on to the assurance that the growth of Chiliz and socios.com will, in turn, translate into the growth of their investments, and since they're one of the major players in sports and blockchain, this may well be possible. If the current price is low compared to the partnerships and improvements, what will be a fair price for Chiliz when sports like cricket and tennis join the mix? This is the thought of most investors and one that makes many people stay long in the token.
Exchanges & wallet support
---
You can buy and trade Chiliz on most of the world's top cryptocurrency exchanges
1. BINANCE
2. COIN ONE
3. BITMAX
4. KUCOIN
5. WAZIRX
6. BINANCE DEX
7. BITFINEX
8. BITPANDA
9. CRYPTO.COM
10. BITNOVO
You can also buy fan tokens directly on the Socios.com app or from Chiliz.net.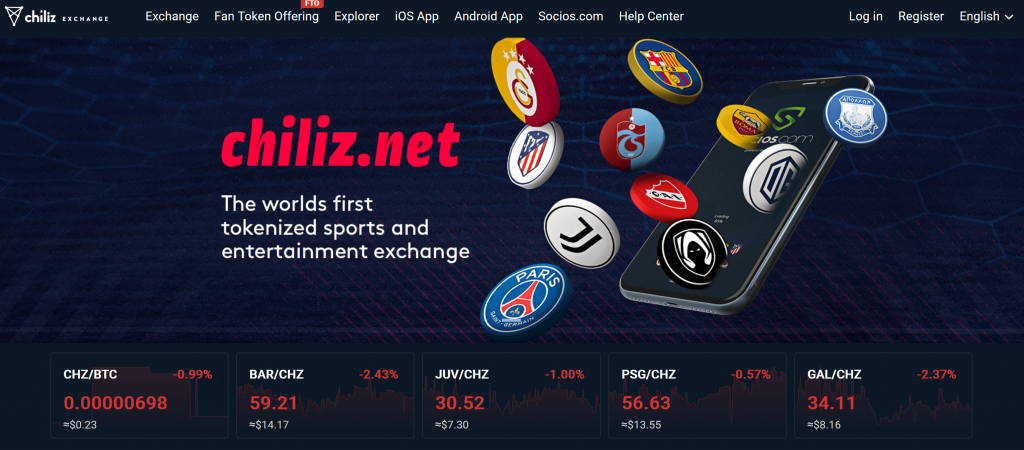 To store Chiliz, it is expedient to have a secure token storage. ZenGo and Trust Wallet are two major ones you can use.
Market price prediction
---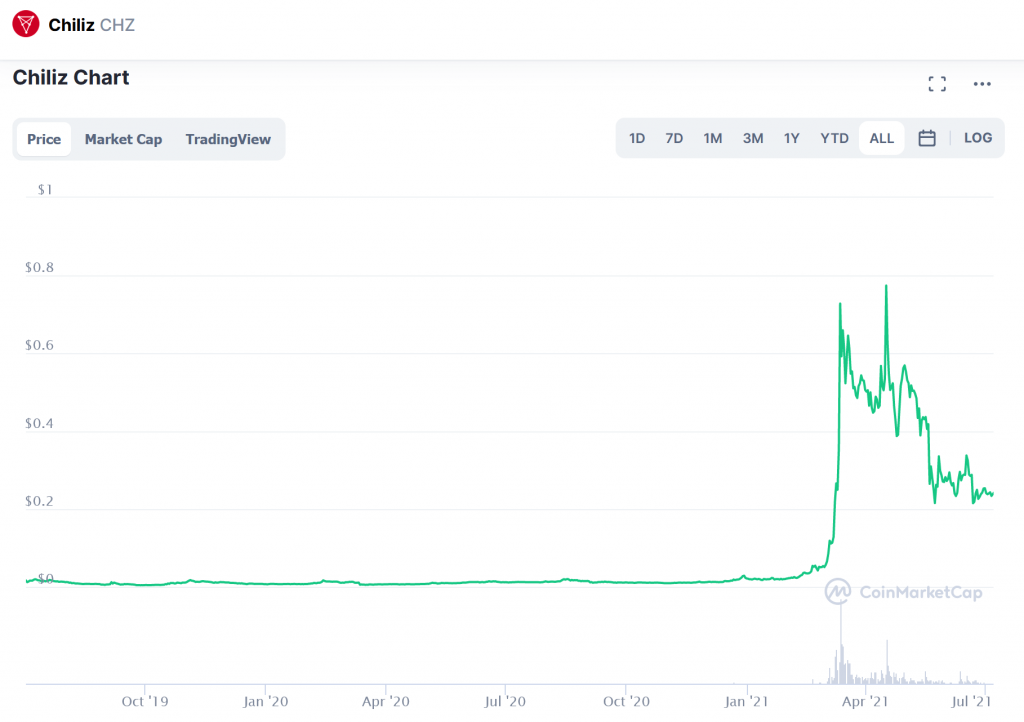 Wallet Investor
---
WalletInvestor believes CHZ can be a profitable investment option with very good returns. Chiliz price equal to 0.522 USD at 2021-05-04. Purchasing 100 dollars worth of Chiliz today will give you a total of 192.307 CHZ. Based on their forecasts, a price spike is expected; the price prognosis in 5 years (2026-05-02) is 3.685 US Dollars with a return of around 700%. Your current $100 investment should return about $707.52 in 2026.
Digital Coin Price
---
In a Q&A format, DigitalCoinPrice analyzes what they believe will be the price of Chiliz over certain periods.
Q – How much will Chiliz ($CHZ) be after one year?
A – roughly $0.97706134
Q – How much will Chiliz ($CHZ) be after two years?
A – about $1.24 USD
Q – How much will Chiliz ($CHZ) be after three years?
A – roughly $1.51
Q – How much will Chiliz ($CHZ) be after four years?
A – roughly $1.39
Q – How much will Chiliz ($CHZ) be after five years?
A – about $1.82 USD
Q – How much will Chiliz ($CHZ) be after six years?
A – roughly $1.9
Q – How much will Chiliz ($CHZ) be after seven years?
A – around $2.5 USD
TradingBeasts
---
According to TradingBeasts forecasts, the Chiliz price is going to a bullish token. By the end of 2021, the Chiliz price is expected to be around $0.6985618 on averagely.
WHAT IS GOING TO BE THE CHILIZ PRICE IN JUNE 2021?
The Chiliz price is projected to reach $0.6524040 by the beginning of June 2021. With the higher end of the expectation being $0.8155051 and the worst-case scenario being $0.5545434. The Chiliz price prediction for the end of the month is $0.6587096.
IN 1 YEAR FROM NOW, WHAT WILL 1 CHILIZ BE WORTH?
In May 2022, the Chiliz price is projected to be around $0.7483518. The expected maximum price is $0.9354398, and the worst-case scenario for the minimum price is $0.6360991.
WILL CHILIZ GO UP IN 2022?
Yes, definitely. Out projections are very bullish on the Chiliz token. By the end of 2022, the average Chiliz price is expected to be $0.6439063.
Chiliz Price Prediction – summed up
---
All our analysts predict a bullish movement on Chiliz despite the current consolidation. We believe few things will make this a reality, and key amongst them include Major announcements of involvements in other sports and a very robust customer service.
Where and how to buy CHZ
---
Just as easy as making an Amazon order is, getting a $CHZ and Fan Tokens can be easily accomplished in few steps.
– You must have had a Chiliz wallet (since it's an ERC-20 token, you can get one on Trustwallet).
– Tap 'Wallet' and then click on 'Top-up.'
– Enter the amount of $CHZ you want to buy
– Next, tap 'Proceed to Payment.'
– Click on the payment option you would prefer to use.
– Click on 'Buy Now.'
– Input your card details
– Tap 'Pay Now'
Upon successful and completed payment, a receipt will be generated and sent to your mail. And Chiliz would be added to your wallet.
Summing it all up
---
The world is still waking up to the possibilities of the blockchain technology, and while there are many tokens that are not long-term worthy, Chiliz is viable long-term. The project is solid, the Prospects are endless, and who knows, Chiliz might pull a bitcoin-Esque move on investors. The current price is low compared to the prospects with this project, and investing now might be a good choice before they spread their tentacles to other sports.
You might want to check out other price predictions:

CaptainAltcoin's writers and guest post authors may or may not have a vested interest in any of the mentioned projects and businesses. None of the content on CaptainAltcoin is investment advice nor is it a replacement for advice from a certified financial planner. The views expressed in this article are those of the author and do not necessarily reflect the official policy or position of CaptainAltcoin.com