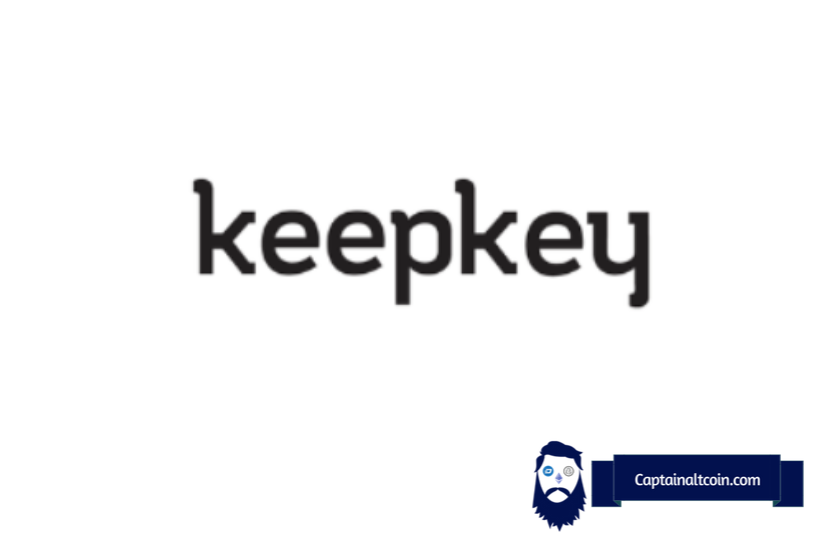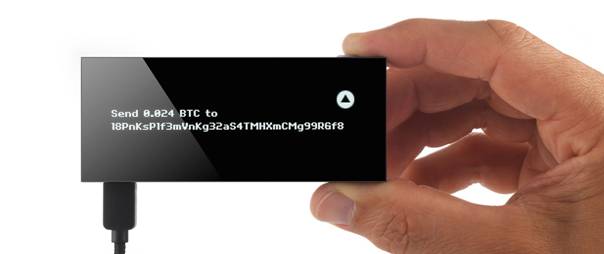 KeepKey is a secure Bitcoin hardware wallet that uses advanced technology to provide users with one of the most secure environments for storing their cryptos. Launched in 2015, KeepKey is a good multi-supporting crypto hardware wallet to hit the market.
In this Keepkey review, we will touch upon the major features of Keepkey and what separates it from other hardware wallets. We will also explain how to set it up, what coins are supported, and how its recovery sentence and pin code work.
At the end of this Keepkey hardware wallet review, you will have a much clearer picture of what cryptocurrency wallet for cold storage is the best option for you.
The KeepKey wallet is perfect if you're using multiple cryptocurrencies or looking to build a portfolio of digital assets because it enables the storage and transaction of a variety of cryptos, including Bitcoin, Ethereum, Litecoin, Namecoin, Dash, and Dogecoin.
Like the Ledger Nano S, Ledger Nano X, Trezor Model T, and TREZOR, KeepKey is easy to set up and very safe. However, it also has some more advanced features, making it a perfect choice for new and experienced Bitcoin users alike!
About the company behind Keepkey
---
KeepKey is a US-based company founded by Darin Stanchfield in 2015. In August 2017, it got acquired by Shapeshift, an instant cryptocurrency converter, and exchange.
Price
---
When KeepKey was launched, it sold for $239. The price tag has since come down considerably to $49, and the wallet can be purchased on their official website. KeepKey is still more expensive than some other Bitcoin hardware wallets, but the high price tag is due to its metal body, digital screen, and high level of security.
Here is the KeepKey hardware wallet compared to the other three popular hardware wallets – TREZOR, Ledger Nano S, and Ledger HW.1:
| | | | | | |
| --- | --- | --- | --- | --- | --- |
| Wallet | Image | Released | Screen | Price | Buy |
| KeepKey | | 2015 | Yes | $49 | BUY |
| Ledger Nano S | | 2016 | Yes | 79€ | |
| | | 2013 | Yes | $99 | |
| Ledger HW.1 | | 2013 | No | $17 | BUY |
Setup and Initialization
---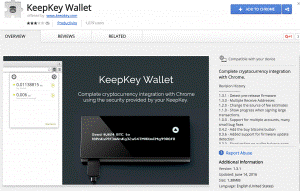 The content of the box you get after purchasing your Keepkey wallet includes the hardware wallet, a USB cable to connect the KeepKey wallet to your device (computer of the phone), a paper card to write your recovery seed on, and a very stylish leather case to keep that card in.
Setting up the KeepKey is very simple and the process only takes a couple of minutes. You need to navigate to the URL provided in the user manual and you will be prompted to install a Chrome extension in order to interact with KeepKey's main functions by connecting the device to your computer. This will in response allow its user to physically verify any further confirmations through a Glossy OLED Display with an instant click of a button. The client has a simple, straightforward interface with clear instructions on how to perform basic actions such as adding multiple accounts, viewing transactions, and sending and receiving funds.
The first step was to "Initialize" the wallet. This process involved setting a pin, generating a recovery seed, and creating private keys. As I already said, the process is very simple. However, if I had one complaint, it would be that there isn't the ability to save progress. I stopped hovering over the icon in the browser so I could take a screenshot. However, when I returned I had to start the process over again.
How does KeepKey work?
---
KeepKey works together with the wallet software on your computer by managing the private key generation, private key storage, and transaction signing. With this hardware wallet, your private keys are generated on the device and never touch the internet. You can even access your funds on the KeepKey wallet through an infected computer since the private keys never leave the KeepKey device.

Security
---
Hardware wallets are by far the most secure way to store your cryptocurrency because they are offline in "cold storage", which means that they're impossible for hackers or malware to reach.
KeepKey provides top-notch security and is considered one of the most secure HD wallets on the market. It protects against both physical and virtual theft and can be used on any computer, even one that has been hacked or infected with malware.sy. KeepKey also offers an attractive Design Multi-currency support Layered Security features Affordable device Compatibility with multiple operating systems.
KeepKey has several security measures and you should think of it as a tiny computer that's built specifically to store Bitcoin private keys.
In addition to offline storage, KeepKey's pin code prevents any unauthorized user from viewing your balances or conducting transactions. KeepKey is an HD wallet, which means that your entire wallet can be backed up with a 12-word recovery sentence that is generated on setup. 12 words are the default setting. However, KeepKey supports seed lengths of 18 and 24.
The seed is generated using entropy from both the computer used for setup and the device itself. The seed is generated offline on the KeepKey and displayed on the device's screen, which ensures the seed is never displayed on an internet-connected device.
A 12-word recovery sentence can be used to recover your private keys in the event your device is lost, stolen, or damaged. Recovery can be done with KeepKey's Chrome extension, but make sure to keep multiple backups of your seed and follow other best practices.
Also, it's important to note that all KeepKey wallets are tested and packaged in tamper-proof shrink wrap before being sent to you. You'll know immediately upon receiving your wallet whether or not it's been tampered with because there's no way to open the box containing your KeepKey without breaking a security seal.
The wallet's large OLED display (KeepKey has by far one the best glossy screens available featuring a 256×64 3.12″) helps confirm you're sending to the intended recipient. However, it will not prevent phishing attacks.
Privacy
---
As is the case with any hardware wallet, your device is as private as the software wallet it's used with. KeepKey works with MultiBit, Mycelium, and Electrum, which is the most private of the three.
KeepKey Supported Coins
---
What coins does KeepKey support? According to its website, KeepKey only supports Bitcoin, Litecoin, Dogecoin, Namecoin, Testnet, Ethereum, and Dash. Moreover, KeepKey supports other ERC-20 tokens.
Customer Support
---
KeepKey has a solid support team that provides a bunch of articles to help you through the sticking points you may encounter as you get comfortable using your wallet. There is also an extensive customer support section on their website, and the topics in this section cover everything from "Initialization" and "How to Add an Account" to "Introduction to Bitcoin". The website also has an extensive list of FAQs to provide information, assist and understand the most common question asked.
Support tickets are handled through email. Several reviewers have stated that they received a response to their issue within 2 business days.
KeepKey vs. TREZOR
---
An interesting fact about KeepKey is that it is actually a port of the TREZOR's code and firmware. A full comparison of hardware wallets can be read here.
There is no huge difference between these two wallets. One of the differences is that TREZOR has been around much longer (launched in 2013, while KeepKey was launched in 2015). These two devices also differ in design. TREZOR is plastic and lighter, while KeepKey is aluminum, heavier, and has a more premium feel. TREZOR is very light (12 grams), which means that it may be more drop-proof than KeepKey.
Converting Coins within the Keepkey wallet
---
As mentioned above, KeepKey was acquired by ShapeShift and not long after the acquisition, a new feature has been added that allows you to trade tokens directly on your KeepKey. This means you can trade coins without having to create an account on an exchange.
KeepKey vs. Paper Wallet
---
Paper wallets can be difficult to set up and it's easy to make mistakes, these are the reasons why KeepKey is s better option than a paper wallet. With the KeepKey hardware wallet, it's easier to create secure offline storage, and also if you lose your KeepKey pin or device, there are routes to recovery. Paper wallets are just as secure if created correctly without any mistake, though.
Does KeepKey Support Ripple?
---
KeepKey does not support Ripple coin XRP at this time.
Does KeepKey Wallet Work with Litecoin?
---
KeepKey can be used to store Litecoin, as well as Ethereum, Dash, Dogecoin, and Namecoin. The device itself is compatible with any altcoin, so it's up to software wallet developers to integrate support.
How To Send Crypto From Coinbase/Binance To KeepKey?
---
You will need to first make sure that you have accounted for the digital assets you would like to receive on your KeepKey device.
Adding an Account:
---
1. Open the KeepKey app and enter your PIN.
2. Click on "Add Account" in the bottom right corner of the window.
3. Select the account you wish to add.
4. Enter a name for the account and select "Add Account".
5. The new account will now be listed among your other accounts.
Note: Once an account is added, it cannot be deleted or removed.
Sending Assets:
---
Step 1 – Open the KeepKey Client App. Each time KeepKey is unplugged and plugged back in, you will need to authenticate your device by entering the PIN you chose during initialization.

Step 2 – If you have multiple accounts on your device, select the receiving account for the transaction.
Step 3 – Select "Receive Bitcoin".
Step 4 – Copy the receiving address by clicking the green clipboard icon.
Step 5 – Make sure that the address provided matches the address displayed on your KeepKey. This step ensures that the address does, in fact, belong to KeepKey. With that being said, your KeepKey does not need to be connected to receive bitcoin. Feel free to save one or more addresses to use at a later date without having to connect your KeepKey.
Keep Key Review – Conclusion
---
Overall, the KeepKey is a great device, and it's by far the sleekest and easiest to use multi-cryptocurrency hardware wallet at the current price range. The guys at KeepKey did an amazing job with creating a beautifully designed hardware wallet with a large screen that allows for a comfortable experience when performing important actions like confirming transactions. The plugins are easy to install and use, and the interface on the software client is uncomplicated and intuitive. The lack of a web wallet took a bit of getting used to. However, after less than half an hour I enjoyed the flexibility.
The lack of options within the plugin was the only negative I found with this wallet. The ability to send directly from a link and being able to label sending addresses would be welcome additions. However, the latter is available when using the KeepKey hardware wallet with software such as Multibit or Electrum.
PROS
Beautiful design
Attractive, professionally designed OLED display
Top-notch security standards
Metal body
Intuitive to use
KeepKey is a fully Open Source
CONS
Slightly inconvenient to carry around
The new company, needs to gain more trust
There isn't the ability to save progress

CaptainAltcoin's writers and guest post authors may or may not have a vested interest in any of the mentioned projects and businesses. None of the content on CaptainAltcoin is investment advice nor is it a replacement for advice from a certified financial planner. The views expressed in this article are those of the author and do not necessarily reflect the official policy or position of CaptainAltcoin.com