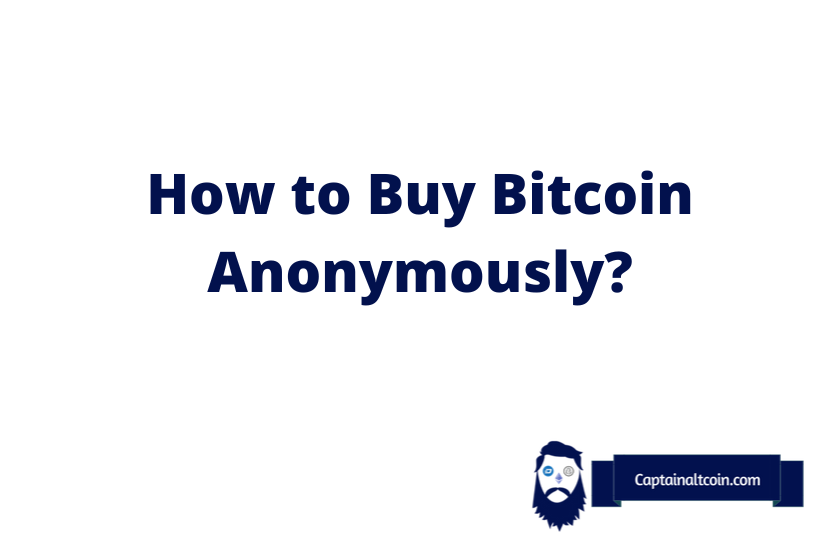 If you're looking to dive into the cryptocurrency market while maintaining your privacy, you're in the right place. The demand to buy bitcoin with credit card no verification has surged, and for good reason. Many people want the convenience of a credit card purchase without the red tape of identity checks. But how can you buy crypto without verification, and what are your best options?
You might be surprised to learn that you can buy bitcoin no id required, or even buy bitcoin with credit card anonymously. This article will guide you through the maze of options available for those who prioritize discretion. From peer-to-peer platforms to Bitcoin ATMs, we'll cover the most effective ways to buy bitcoin no verification needed.
Stay with us as we explore the ins and outs of acquiring digital assets while keeping your identity under wraps.
Quick summary: Buy Crypto Without Verification
| 🛒 Method | 📝 Summary |
| --- | --- |
| 🤝 Use a peer-to-peer platform | Peer-to-peer (P2P) exchanges like LocalCoinSwap, Zengo, and BitQuick connect buyers and sellers directly, allowing negotiations without requiring identification. |
| 💵 Buy Bitcoin with cash | Platforms like Bitcoin ATMs, BitQuick, LocalBitcoins, Paxful, and LocalCryptos offer the option to deposit cash and buy Bitcoin without verification or personal details. |
| 💳 Use prepaid cards | Prepaid credit cards, which are not linked to personal accounts, can be used to buy Bitcoin anonymously on P2P marketplaces. |
| 🏧 Find a Bitcoin ATM | Bitcoin ATMs allow cash transactions without the need for ID or verification, but may charge higher fees. |
You might also consider using VPN as an additional layer of privacy protection when buying crypto.
Buy Bitcoin Without ID
---
Let's have a quick look at the 3 best exchanges where you can buy Bitcoin without ID verification.
Buy Bitcoin with a credit card with no verification
---
The number of exchanges that allow you to buy bitcoin with a credit card without verification is decreasing because of the strong regulatory pressure on the companies that run these platforms. However, there are still two places where you can buy bitcoin with a credit card anonymously without KYC and ID, although very limited amounts.
CEX
---
CEX.io is a UK-based (also USA registered) centralized exchange (it isn't a decentralized exchange) where you can buy crypto worth $100/day without needing to provide any ID. And yes, the favorite deposit method of many crypto fans is supported (actually, it is the most popular one on the platform) – credit or debit cards.

Supported fiat currencies: USD, EUR, RUB, GBP, USDT, BTC, GUSD, OMG, ONT, ONG, USDT, ADA, USDC, NEO, GAS, BAT, ATOM, XTZ, MATIC, LINK, WABI
Supported deposit payment methods: Credit card, debit cards, bank transfer, SEPA, ACH, FasterPayments, Skrill, Qiwi
Read the CEX.io review to find out more about this popular platform.
CoinMama
---
CoinMama is one of the oldest crypto exchanges that did not expand much on its initial service offer – it still offers a quick and easy way to buy crypto. This is probably the best option for newcomers to purchase Bitcoinanonymously. You can buy Bitcoin worth $150 using a debit/credit card without verification.

Our Coinmama review goes into the nitty gritty of this exchange so have a look at it if you are interested to find out more.
Here is a full list of P2P exchanges where you can buy bitcoin without verification
---
Altcoin-only P2P Trading exchanges
---
The Easiest Way to Stay Anonymous – Purchase Bitcoins with Cash
---
The Local Bitcoins Option
---
UPDATE: Localbitcoins now requires full KYC like other exchanges for buying amounts above $1k.
If you're looking to purchase Bitcoinsanonymously then the easiest way would be to purchase Bitcoins by meeting in person and trading cash. Use LocalBitcoins to find someone who lives next to your physical location and is willing to sell Bitcoins for cash.

LocalBitcoins is a Bitcoinstart-up based out of Helsinki, Finland, that has on-the-ground buyers and sellers in nearly 15,000 cities across the world. This Peer-to-Peer marketplace Bitcoin exchange has been operating since 2012.
Here you can meet sellers online and execute a trade offline. You can pay in cash or send them money via direct bank deposit or SEPA or PayPal, o wire transfer (all depending on the seller).
However, Local Bitcoins requires you to register using your email ID, but you can simply use an alias email address to sign up to Local Bitcoins to bypass this. It's easy to remain untraceable when you use cash because there is no documentation for the transaction. One more thing worth noting is that all the fees are set by the sellers, and LCB acts as an escrow manager.
Keep in mind that most sellers on Local Bitcoins don't like to do business with anonymous buyers. However, since you're paying in cash it should be less of an issue.
Note: Be sure to check the reputation of the seller. A higher reputation means a more trustable seller.
The Prepaid Credit Card Option
---
Another way to stay anonymous when buying Bitcoinis to use a prepaid credit card you can get at any convenience store or supermarket. For example, Coinmama lets you buy Bitcoin with a prepaid credit card, but your purchase limit might be capped at a low amount ($150) if you don't verify your identity.
The Bitcoin ATM Option
---
Another way to purchase Bitcoins anonymously with cash is to go to the nearest Bitcoin ATM and purchase Bitcoins from the ATM in exchange for fiat currency (like dollars or euros). A Bitcoin ATM asks you to scan your public address and transfers BTCs to that address. In some cases, if you don't have a public address, just specify that you don't have one – in most cases, this will just generate a new paper wallet address for you (if it supports that feature), and you're good to go.
Important Note: The actual anonymity you get with a Bitcoin ATM may vary between locations and machines. For example, there might be cameras at some machines but not others, or the owners of some ATMs might ask you to verify your identity.
Purchasing Bitcoins via a Bitcoin ATM is probably the best way to go about purchasing Bitcoins anonymously. However, the problem is that not everyone has an ATM next to them.
Check here if your country has a Bitcoin ATM
Users in Australia can use FindBitcoinATM to check the location of their closest Bitcoin ATM.
Methods Which Don't Require ID but Aren't Anonymous
---
The Wall of Coins Option
---
Wall of Coins is a P2P Bitcoin exchange that allows you to purchase Bitcoinswithout the need to verify your ID. However, you will need to provide your phone number to use the exchange.
Headquartered in Sarasota, Florida, Wall of Coins is primarily a cash-based system where a buyer has to go and deposit cash in a bank.
A Bitcoin seller who has a bank branch near you gives you their bank account details when you visit the bank's nearest branch and deposit cash, and once they confirm the deposit, the coins that are held in escrow are released to you.
Wall of Coins is available in the following countries – the United States, Germany, Brazil, Canada, the Philippines, Poland, and Latvia.
The BitQuick Option
---
Launched in 2013, BitQuick is a Bitcoin exchange that acts as an escrow for Bitcoin transactions via cash deposits at thousands of banks across the United States.

The idea is simple. Buyer and seller agree on an amount, the seller deposits the Bitcoins at Bitquick, and once the buyer deposits the cash into the seller's account, the coins are released. No ID verification is required for this process, but you will need to provide your phone number.
Conclusion
---
These were some simple ways of purchasing Bitcoins while staying anonymous.
All the methods described above don't require you to use an ID verification to purchase Bitcoins. However, you can still be tracked with more sophisticated techniques.
Sometimes you might accidentally disclose your Bitcoin public address online somewhere, or you can be identified by your IP or through the private Wi-Fi which you are using, or a seller might track you down from your vehicle or mobile number when you did your face-to-face fiat/Bitcoin deal with them.

CaptainAltcoin's writers and guest post authors may or may not have a vested interest in any of the mentioned projects and businesses. None of the content on CaptainAltcoin is investment advice nor is it a replacement for advice from a certified financial planner. The views expressed in this article are those of the author and do not necessarily reflect the official policy or position of CaptainAltcoin.com