Bitquest is now part of CaptainAltcoin Media Publication


Bitquest was a first Minecraft server denominated in cryptocurrency that was started way back in the early days of bitcoin.
BitQuest started as an experiment to create a Bitcoin economy inside Minecraft and Bitquest has not only demonstrated how Bitcoin and Blockchain technology can be best game money in the world, but started the best community of players and collaborators you could ever hope for.
The currency on Bitquest game server were the Bitsm that you could obtain by killing monsters, trading with users or transferring from an outside wallet. All of it is stored on a standard Bitcoin wallet on the Blockchain.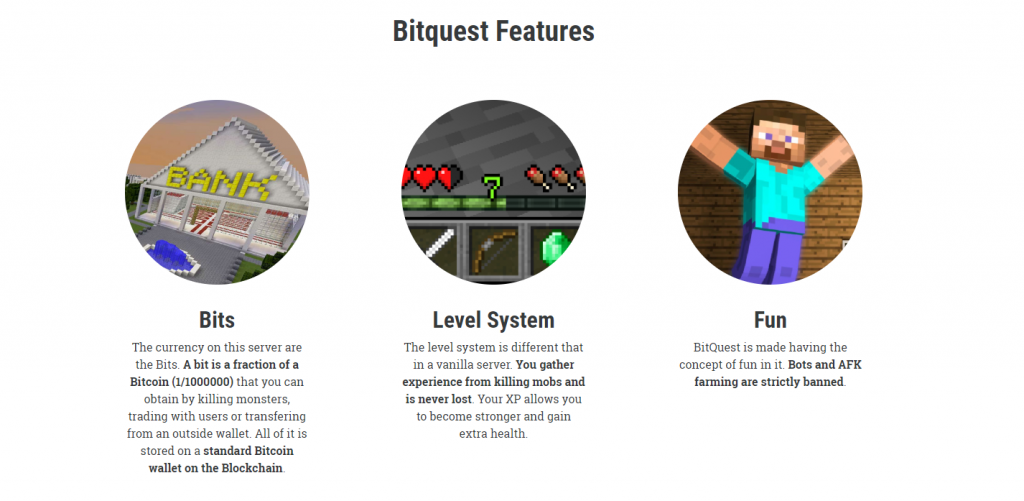 In summer of 2019, Bitquest team decided to cease operation of their server and CaptainAltcoin acquired the brand name.
CaptainAltcoin is an established crypto media publication with couple of brands under its umbrella.
On our site, we strive to explain the world of cryptocurrencies in a simple and digestible way. Below is a short summary of guides and tutorials we have written over the last couple of years. Needless to say, these are regularly updated and refreshed with new information.
Buying Guides
Best Wallets
Best Exchanges
Best Automated Trading Bots
Crypto taxes
Crypto loans
General guides