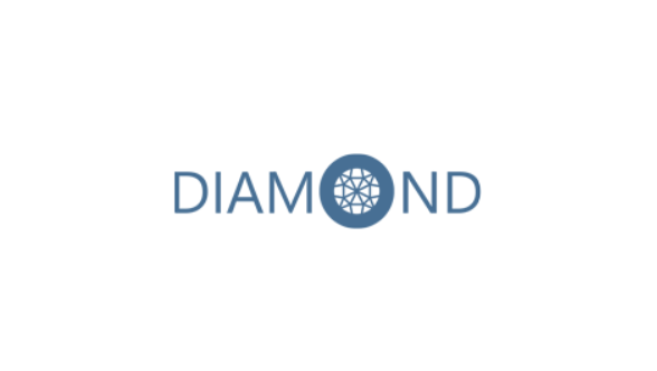 Introduction
The Diamond Coin is a cryptocurrency that enables you to send money securely, quickly and cost-effectively worldwide.
The main objective of the company is to provide users with financial freedom and a safe investment that generates high and secure annual returns.
Who is behind the company?
The Diamond Foundation was founded about 4 years ago.
The team consists of five people.
Aleksander Mesor is the company's CEO. Helmut Seidl as CVO and Christian Knoepke in the position of CTO support him in managing the company.
The Diamond Coin in Numbers – Status 13/12/2017
The market capital is currently at US$ 39 million with a daily trading volume of US$ 150k.
A maximum of 4.3 million Diamond Coins are to be generated over time, of which 2,447,460 are currently in circulation.
What possibilities do Diamond Coins offer?
The Diamond Foundation offers its users different ways to get hold of Diamond Coins and earn money.
Diamond Coin – Staking
The proof-of-stake model is a mechanism for confirming transactions within a network and thus preventing fraud.
Compared to the proof-of-work model, however, it is much more resource-efficient and cheaper.
To earn money through staking, the user only needs to own Diamond Coins and be connected to the Diamond network.
Coins are then credited at regular intervals in return for supporting the network. The interest rate depends on various factors.
With optimal participation, the investor can expect an annual return of around 25%.
Diamond Coin – Mining
Diamond coins cannot be mined directly, but indirect mining is possible. The user uses the Diamond Multipool for this purpose.
This mining hardware enables the mining of other cryptocurrencies, which are then converted into diamond coins for the miner and fed to the wallet.
Diamond Coin – Master Nodes
These are computers that are constantly connected to the Diamond platform.
They perform certain tasks that should enable faster and more private transactions. In return, owners of master nodes receive 65% of the network premiums.
A master node has two different transaction options. The first is the quick transaction, or QuickTX for short. It expires within a few seconds.
A normal transaction takes up to 2.25 minutes. With Bitcoin it even takes 10 minutes for a payment to be transferred and confirmed.
The second transaction option is the mixed, abbreviated MixTX. This service provides improved anonymity by converting the original amount into properly prepared coin piles using the built-in Diamond Wallet Coin Mixer tool.
This makes it difficult to track the source address.
However, some prerequisites must be fulfilled in order to be able to run a master node.
First of all, the investor must own at least 10,000 Diamond Coins. There must also be a static IP address so that other computers can easily and reliably connect to the master node.
However, since most users cannot provide static IP addresses over their home network, it makes more sense to host a virtual server for this purpose.
How worthwhile is an investment?
The Diamond Coin is designed for a very low volume, with a growing community and built-in mechanisms to maintain consistent buying pressure on the trading platform.
The Diamond Foundation has thus created an adaptive, sustainable and above all rewarding system for the users.
The magazine contains a recommendation at this point. Readers should always make responsible decisions.
How to buy it?

Where to store it?

CaptainAltcoin's writers and guest post authors may or may not have a vested interest in any of the mentioned projects and businesses. None of the content on CaptainAltcoin is investment advice nor is it a replacement for advice from a certified financial planner. The views expressed in this article are those of the author and do not necessarily reflect the official policy or position of CaptainAltcoin.com