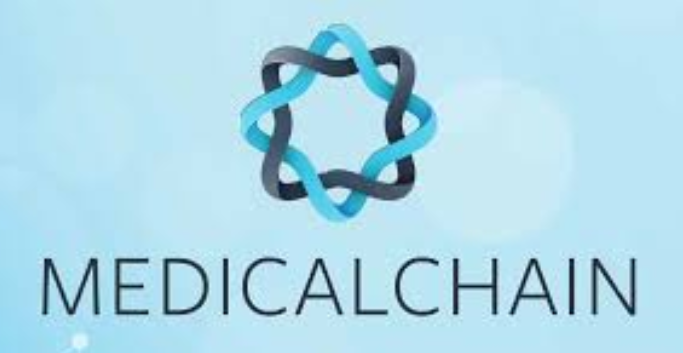 Concept
Medicalchain is building a platform for secure storage and utilization of electronic health records on the blockchain. The company is also building a telemedicine platform to allow users to directly connect with healthcare professionals, share their records and get consultations, second opinions, online through a secure channel.
The company was originally founded in February 2016 to provide a software solution inside hospitals. The solution is known as 'Discharge Summary' and it uses a workflow tool to accurately write an assessment of a patient as they are being discharged from surgery or a long hospital visit. The software is currently being used by hospitals in UK and the team decided to extend this project and go further with Medicalchain.
Medicalchain wants people to have access to their health records everywhere. Today, you can travel far and wide and you will have access to your phone, contacts, photos, files, bank accounts but not your health records – probably the most important and life saving information you need. In most developed countries around the world you, as a patient, have a legal right to request your records. Medicalchain is providing you with a platform to do that. But more importantly, Medicalchain wants its users to be able to use it immediately by communicating and sharing (on a time limited basis) with other doctors.
The bigger vision is to allow pharmaceutical, insurance and other healthcare organisations and stakeholders to be able to interact with health records on patients' terms. Medicalchain believes that health records should be a part of everyone's life and not just referred to when someone is ill.
Technology:
Please note that MTN are using Hyperledger for our technology and ERC20 token for the ICO. They are members of Hyperledger and Linux Foundation.
Team
Dr Abdullah Albeyatti, MBBS BSc MRCS (ENT)
Mo Tayeb, BSc, MBA
Jay Povey, BSc
Robert Miller Jr, BSc
Natalie Furness, BSc
Andy Yee, BEng MEng MA
Emma Whitford‌, BSc
Dr Stewart Southey, MBBCh FRCA MBA
Token Info
Symbol: MNT

Concept: Medicalchain is a decentralized platform that enables secure, fast and transparent exchange and usage of medical data. We introduce utilization of blockchain technology to store patient health records and maintain a single version of the patient's true data. Medicalchain will enable different healthcare agents such as doctors, hospitals, laboratories, pharmacists and insurers to request permission to access and interact with medical records. Each interaction is auditable, transparent, and secure, and will be recorded as a transaction on a distributed ledger.
How to buy MTN?
You can't buy it directly for fiat. There has to be a middle step in form of buying BTC, ETH or LTC on some of the exchanges that support fiat/crypto pairing.
You can check detailed guide on how to buy coins for fiat on some of the more popular exchanges:
Coinbase, Coinmama, Cex.io, LocalBitcoins.
After that, you transfer the bought BTC/ETH/LTC to exchanges where this token is traded. As of right now, this token is traded, among other exchanges on:
Full list of exchanges where you can trade this coin can be found on coinmarketcap.com
Roadmap
Feb 2016: Conceptualization of ideas. Development started.
Dec 2016: Cardiology department identified as good starting point to cultivate idea.
April 2017: Discharge Summary website in production stages with data collection process.
May 2017: Wide adoption of website through-out Cardiology department of Leeds Teaching Hospital Trust.
June 2017: First release of Medicalchain source code for prototype.
December 2017: Discharge Summary moves to Hyperledger.
January 2018: – Release of mobile app, patients can port medical record to blockchain – Doctor enrolment programme for Medicalchain platform.
February 2018: Nationwide rollout of Discharge Summary.
March 2018: First rollout of Doctor to Patient communication platform.
June 2018: First direct connectivity to hospital EHR in Europe and US (Beta).
August 2018: Smart contract for insurers and researchers.
October 2018: Rollout of platform to pharmacies and doctor practices.
Our Opinion
Medicalchain wants to enable different healthcare agents such as doctors, hospitals, laboratories, pharmacists and insurers to request permission to access and interact with medical records. 
The medical records/database system is incredibly broken/outdated/inconvenient and we think blockchain technology has a lot of use in the medical industry specifically around something as important as health records. Hospitals, doctor offices etc. have very messy and inconsistent ways of storing data. 
Google had a health product where patients record their own records and let doctors view it, but it requries patients to maintain the records and waive any kind of hipaa rights. They cancelled it, people just didn't use it. This coin is basically the google health product but where hospitals and patients pay fees to use it. So, it is going to be an uphill battle for adoption. The idea is nice but we doubt this team can pull it off in the near future.
Want to find out about next hot ICOs? Here are our short ICO analysis and reviews of upcoming ICOs of  for the next period.
Video Explainer
Resources

CaptainAltcoin's writers and guest post authors may or may not have a vested interest in any of the mentioned projects and businesses. None of the content on CaptainAltcoin is investment advice nor is it a replacement for advice from a certified financial planner. The views expressed in this article are those of the author and do not necessarily reflect the official policy or position of CaptainAltcoin.com