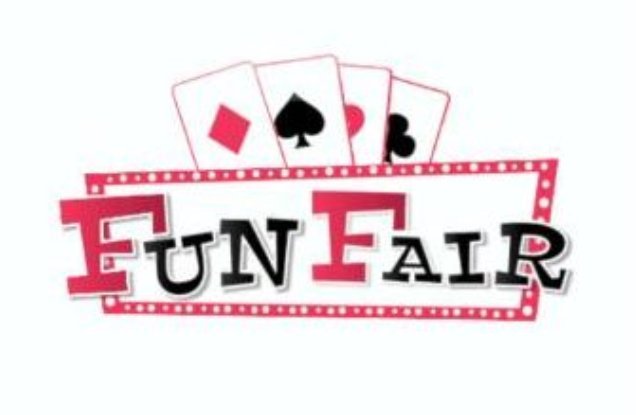 Fun times are ahead of FunFair, one way or the other. The currency has experienced a September 20th peak of $0.018640 and has re-tested these highs once on the 21st and again on October 2nd with $4,5 million of daily trade volume behind that latest move. The token's price has been a drab affair ever since, dropping down from $0.014777 on October 11th to $0.013737 on the 12th. After a slight recovery, Funfair has pretty much flat-lined during the last couple of days.

A single FUN token can be purchased for $0.013671 USD (-7.30% drop in the last 24 hours)/0.00000207 BTC (-6.74% drop in the last 24 hours) at the moment of writing. This value represents a drop of 16.25% in the last 30 days and is 94.12% lower than the currency's all time high of $0.254108. Daily trade volume is at minuscule $269,844, with more than 90% of it coming from Binance. A market cap of $69,992,729 ranks FunFair as the 77th most valuable cryptocurrency on the market.
CryptoSignalRomania explains why he is currently long on FunFair:
"Fun is situated into a falling wedge from July and also into a triangle which support line is also the line of global support. There are 2 possibilities: FUN will grow now when it comes out of the triangle or will fall to global support (has bear flag, see update), where from it will begin to grow enormously. Stoch is also heavy oversold. I think will break upward soon. We need a little bit more volume."
Check out his complete analysis here and drop him a follow if you like the analysis.
As previously announced in a Reddit AMA, the project published an updated version of their commercial wallpaper. This v2 version is apparently a draft right now, with final amendments to design and wording expected to be added soon. The team even held a follow-up AMA to address any questions their users had regarding the new whitepaper.
---
---
The whitepaper launch was followed up by the launch of CasinoFair, "the world's first, truly fair blockchain casino." Running under the moniker of "Famous for Fairness", CasinoFair utilizes the blockchain technology and Fate Channels, FunFair's proprietary version of generalized state channel technology, to ensure the fairest experience possible for its players.
The casino is completely decentralized as it holds its customers funds in an escrow and tracks down the gameplay to ensure no tampering is going on with the final outcome of a game. Funds are represented with FUN tokens which can be spent on one of several titles available on the platform, including Fate of Thrones and FunDice.
The platform came across some initial struggles though as apparently no-one is willing to use it. This was likely related to the casino launching with support for only a few select countries. This has been expanded recently bringing the project's exposure to a current total of 14 countries: Canada, Finland, Norway, Switzerland, Russia, Ukraine, Japan, China, Brazil, South Korea, Thailand, Vietnam, Indonesia, & New Zealand. The main issue here is that the casino will likely never be available to USA residents due to the country's unique laws regarding cryptocurrency spending and gambling. As the USA market is known as a rather rich one and at the same time "ungambled" one, the lack of access to it is definitely harming FunFair project's bottom line.
For now, the FunFair's focus seems to be expanding onto more markets all over the world and including proper localization for their interface and product. Bringing in more casinos that will look at CasinoFair as the template is also high on the list of priorities. More games and further development of the platform's fundamentals is on the agenda as well.
Also, the team's marketing efforts have been ramping up lately, as they visited G2E Vegas and presented details about their project to the attending crowd. Going directly into the "hornet's nest" of gambling is probably a good way of getting additional casinos on board and perhaps learning something more about the business. Overall, FunFair looks like a platform that could use some additional exposure at the moment and if that comes, we could see its challenging all-time highs soon after.

CaptainAltcoin's writers and guest post authors may or may not have a vested interest in any of the mentioned projects and businesses. None of the content on CaptainAltcoin is investment advice nor is it a replacement for advice from a certified financial planner. The views expressed in this article are those of the author and do not necessarily reflect the official policy or position of CaptainAltcoin.com