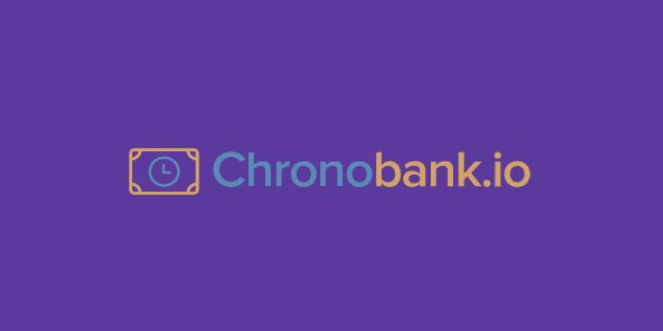 Introduction
After the Blockchain revolutionized the world of money transfer, online communication and many other areas, ChronoBank Coin now wants to make a breakthrough in the recruitment industry on the labor market.
ChronoBank wants to change the way people find work and are paid. This should be possible without the involvement of traditional financial institutions. ChronoBank.io is an ambitious and wide-ranging blockchain project, aimed at disrupting the HR/recruitment/finance industries in a similar way to how Uber disrupted the taxi business and how Upwork represented an evolution in freelancing.
This process is designed to revolutionize short-term recruitment in key occupations.
ChronoBank Coin (TIME) in figures – as of 27.12.2017
The company has reached a market capital of $15,931,239 USD since the beginning of the record in February 2017.
A daily trading volume of US$ 334,912 is traded. There are currently 710,113 ChronoBank Coin – called TIME – in circulation.
The maximum number is 710112.8 TIME – more information at: https://etherscan.io/coin/TIME. ChronoBank is ranked 181st in coinmarketcap. com's coin ranking.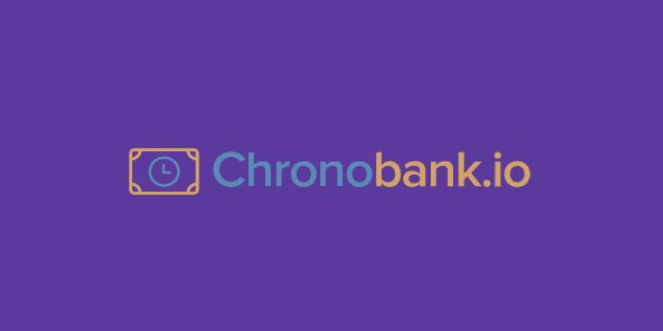 Who is behind the project?
ChronoBank was co-founded by the Edway Group.
This is a consolidated group of Australian companies and an industry leader in vocational training and workforce.
Other important members of the team are Sergei Sergienko (CEO) and Paul Glover.
Glover is the founder of Ithaca Hours, the world's first modern, time-based currency.
What does ChronoBank offer?
The TIME coin
The TIME Coin was introduced in the first phase of the project and serves as a currency within the platform.
The main features of this coin are that, unlike many other cryptocurrencies, it supports multiple blockchains. The TIME token has been designed not to represent or resemble a security. Instead, it is the fuel for the ChronoMint ecosystem. This token structure allows glitch-free cooperation with the authorities.
The TIME coins and the ChronoBank dApps are created on the blockchains of Ethereum, Waves and NEM. Since the TIME coins are linked to national hourly wages, the risk of inflation is reduced.
Wages show significant and stable growth and low volatility. Users can make transactions while still accessing Fiat currencies.
This facilitates transactions in AUD, USD, EUR and GBP. ChronoBank uses a decentralised ledger backbone with several security levels. This ensures transparency and openness in all phases of the working hours cycle. ChronoBank is also planning to issue a debit card, which will enable participants to treat TIME coins like ordinary cash.
The decentralized LaborX Marketplace
The Chronobank subsidiary Labor X is an official partner with Estonia's blockchain efforts. Labor X is a platform designed to connect employers and jobseekers through Chronobank's TIME token. There are plans for collaboration between TIME and a proposed national cryptocurrency. This decentralised marketplace will enable people to sell their working hours to everyone. The TIME coins mentioned above will be used as a substitute for the payment of Fiat currencies.
On the LabX Marketplace, each user is assigned a so-called call. This assessment corresponds to the level of quality and incorporates competence and experience into the level of remuneration.
If the user's reputation increases, he or she can demand more money for his or her work.
As a newcomer to the system, the user receives an average rating, which is then corrected upwards or downwards over time.
This should motivate the participants to constantly improve their performance.
Conclusion
ChronoBank's project is primarily aimed at freelancers who want to quantify their efforts and reputation in a different way.
ChronoBank.io helps laborers control their employment and receive fair wages via the TIME token. An Australian fin-tech platform; Chronobank enables employers and workers find the most optimum working arrangements while keeping the relationship transparent via blockchain.
Freelancers are already selling their time in exchange for Fiat currencies. With the ChronoBank you can now sell this in exchange for the LH coins based on the price of work in your country of origin.
According to ChronoBank, the company has undertaken to make significant changes in the personnel, recruitment and finance industries, as well as in the taxi business.
Whether they will achieve this ambitious goal remains to be seen.
How to buy it?

Where to store it?
Best and safest option to store your coins is to download an official coin wallet and store it on a hardware wallet (if it is supported) – our recommendation is just go and buy Ledger Nano S or Trezor Wallet

or KeepKey

, those are the safest options. You can read our articles on how to use Ledger Nano S wallet and where to buy it and Trezor Wallet Review or check out other top hardware bitcoin wallets here. You can also create a paper wallet – learn here more about crypto wallets. We have also compared top 3 hardware wallets: Ledger vs Trezor vs KeepKey.

CaptainAltcoin's writers and guest post authors may or may not have a vested interest in any of the mentioned projects and businesses. None of the content on CaptainAltcoin is investment advice nor is it a replacement for advice from a certified financial planner. The views expressed in this article are those of the author and do not necessarily reflect the official policy or position of CaptainAltcoin.com