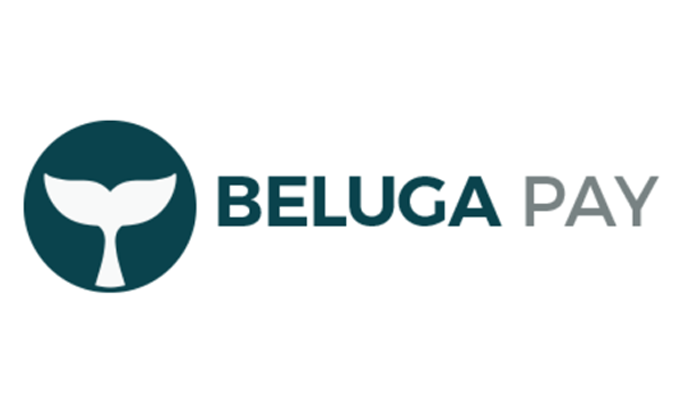 ICO Start: 2017-12-01  - ICO Ends: 2018-01-14

You can buy or sell your products and services in Fiat and before. All of our platforms are made to run on a common BELUGA Blockchain in order to give a uniteed experience to Crypto currencies in Beluga more efficiently than ever merchants and to make their life easier.
About

Team

Token Info

Links

Milestones

Our Ratings

YouTube
How It Works
Consumer buys a product or consumes a service from a merchant using one of our products. For example a customer orders food in a restaurant using BELUGA's Restaurant Edition Application.
Consumer makes payment for the product or service using Fiat Currency (ex. $USD) or Crypto currency (Bitcoin, Ether or BBI).
If the payment is made using a credit card in Fiat Currency, the merchant can decide to use BBI tokens in order to receive an Instant Merchant Deposit* instead of having to wait the traditional two working days for the settlement to occur.
If the payment is made using cryptocurrency, the settlement process is initiated and the payment to the merchant in the form of the respective cryptocurrency is transferred instantly.
Loyalty points are accumulated for consumers on every purchase of a product and service. Loyalty points for merchants are accumulated on every sale of a product and service.
Loyalty points can be redeemed when the consumer or merchant collect enough points. Loyalty points are redeemed in the form Fiat currencies or BELUGA's BBI crypto currency or other cryptocurrency.
The ratio of points with currencies is calculated using built-in congurators and Oracles based on the market dynamics.
Alex Avila – Chief Executive Officer
Hugo Munguía – Chief Technology Officer
Saravana Malaichami – Chief Data Officer
María Avila – Customer Happiness
Symbol: BBI
Token sale opening date: 1. Oct 2017 3 months ago
Token sale closing date: 31. Jan 2018 in a month
Concept: Beluga Pay is a mobile point of sale system that will accept crypto, credit and debit. Beluga acquired an exclusive, perpetual, global license to Espiral Technologies S.A. de C.V. and their team, to expand its payment technology to new regions. Beluga will replicate their successful model in developing countries with adequate technology (smartphones), high levels of unbanked citizens and where larger, incumbent companies have not converted merchants to modern payment methods.
Winter 2014: Beluga Pay's predecessor Espiral is founded after it's cofounders use an ATM that charges an exorbitant 10% Commission and $15 USD in fees in Sayulita, Mexico. The founders vow to create an innovative and fair company that will serve the unbanked.
Fall 2015: Partnership established with Mexico's largest domestically owned bank with over $70B USD in assets. Latin America's largest incubator NXTP and Naranya make a seed investment.
Summer 2016: First live transaction processed with a smartchip mobile reader.
Summer 2017: Over 100 merchants in mobile app private beta. This includes Pioneer – a Dupont Company (NYSE:DD) – helping farmers pay for seeds using a mobile app.
September 26, 2017: Beluga Pay's Private Sale launched. Only available to whitelisted buyers.
December 1, 2017: ICO Launch.
January 14, 2018: ICO ends.
January 15, 2018: Tokens released.
February 14, 2018: Token live on major exchanges.
March 1, 2018: Public Beta for Beluga's Credit/Debit Card & Crypto POS.
Summer 2018: Trials with pipeline of European, African and Asian Bank Partners.
BELUGA Point of Sale, BELUGA Restaurant Edition, BELUGA Peer 2 Peer and BELUGA Payment Data suite platforms will enable transactions in Fiat and Crypto currencies. Our rating for this ICO is 7.2 out of 10.0.
Make sure to throw a glance on cryptocurrency ICO calendar with new hot coins coming to the market in 2018.

CaptainAltcoin's writers and guest post authors may or may not have a vested interest in any of the mentioned projects and businesses. None of the content on CaptainAltcoin is investment advice nor is it a replacement for advice from a certified financial planner. The views expressed in this article are those of the author and do not necessarily reflect the official policy or position of CaptainAltcoin.com