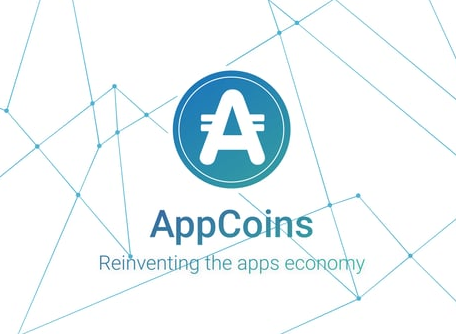 Introduction – What is AppCoins
AppCoins is an open and distributed protocol for app stores. It proposes to move to the blockchain three of the most critical flows of app stores: advertising, in-app purchases and developer's approval.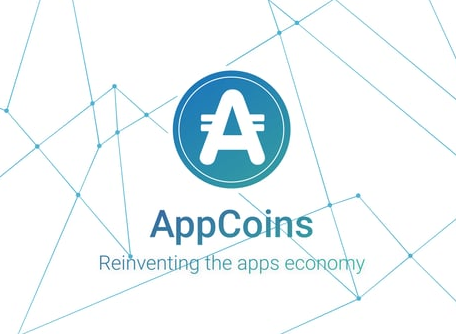 Advertising
A standard for developers to advertise their app or game in the app store, paying AppCoins to the user for 2 minutes of attention. Blockchain provides proof-of-attention and guarantees against repudiation, double attribution, and fake identity.
In-app Purchases
A solution for purchase and billing digital items using AppCoins inside games and apps. The developer integrates it once and it works across all app stores. Users have an easy way to pay for items with AppCoins bought with fiat currency or previously earned through advertising.
App Approval
A new trust model where developers are ranked as "Trusted", "Unknown" or "Critical" according to their track record of transactions in the blockchain.
Team
Paulo Trezentos – CEO & Founder
Alvaro Pinto – COO & Founder
Tiago C. Alves – VP Asia Pacific
Ren Tang 唐人 – VP of Product
Carolina Marçalo – Head of Partnerships
João Casal – Head of R&D
Luís Pinto – Marketing technologist
Diogo Pires – Backend developer
Martin Užák – Backend developer
João Castro – Head of Administration system
Luís Guilherme – UI Lead
Felix Lange – UX Lead
Marta Keller – Head of Developers Relations
Cláudia Fernandes – Head of Community
Daniel Kisluk – Head of Marketing
Frederico Santinho – Android Developer
Marcelo Benites – Android Developer
Pedro Almeida – Investor Relations
Token Info
What is an AppCoin Token?
AppCoin tokens ("APPC Tokens") are ERC-20 compatible tokens distributed on the Ethereum >blockchain pursuant to a related ERC-20 smart contract. AppCoins is meant for use in the >AppCoins blockchain platform to perform transactions in the app store ecosystem.
What can AppCoins be used for?
AppCoin tokens can be used to obtain services on any app store that supports the AppCoins >protocol as well as to reward users. Some examples: Developers can invest on advertising to promote their apps; Users can be rewarded with AppCoins by installing and using sponsored apps; Developers can sell and users can buy digital goods using in-app billing
Ticker: 

APPC

Token type: 

ERC20

ICO Token Price:

 1 APPC = 0.29 USD (0.00033 ETH)

Fundraising Goal:

 15,300,000 USD

Sold on pre-sale: 

1,800,000 USD

Total Tokens: 

450,000,000

Available for Token Sale: 

40%
It can be traded on Binance and Huobi.
Resources
Roadmap
Milestone Q2 2018: Open Source reference implementation. First version of the open source reference implementation of the protocol. Release of the first beta version of Aptoide with AppCoins support.
Milestone Mar 2018: Neumann release. Reference tools of the protocol implementation
Milestone May 2018: Gosling release. 'Dev' version of the AppCoins integration in Aptoide (on-chain)
Milestone Jun 2018: Knuth release. 'Dev' version of Aptoide with side-chain / payments channels
Milestone Sep 2018: Ritchie release. Production roll-out to all Aptoide clients (and other participant app stores)
Milestone Q4 2018: Pre-load Tier 1 OEMs. Production-ready rollout of AppCoins on Aptoide App Store, as well as on other app stores that joined. Pre-load with Tier-1 OEMs.
Don't forget to check out our ICO ratings for upcoming months on this link.
Video Explanation
Our Opinion
APPC is Made by Aptoide, a company that already has an active user base of 200 Million (without Google play potential, this is only Aptoide) and it has a WORKING PRODUCT and APPC protocol is already implemented (www.github.com/aptoide).
Aptoide is one of the largest Android App Stores, with over 4 billion downloads, 200 million users and direct engagement with over 12,000 developers including Gameloft and Zeptolab. Aptoide has a network of over 70 corporate partners, including OEMs and Telecom companies such as Xiaomi, Oppo, Meizu and Vivo The ICO is Backed by Google Play / Goldman Sachts.
With APPC, new users will have an alternative method to purchase cryptocurrency directly from the Android "Aptoide" app store.
AppCoins are not just used to purchase apps. Developers use them to purchase ad campaigns for the apps they publish. The campaigns work by paying users for trying the apps. Users can then use their AppCoins to make in-app purchases throughout the ecosystem (i.e. on any app store that adopts the AppCoins protocol.)
This is a genuinely great idea, and will benefit new app developers tremendously. It'll also be great for people who don't have access to credit cards (and developers who want to serve those people,) because it will give them a way into the app economy.
The thing with APPC is the active userbase, that uses Aptoide. If this gets integrated correctly, we are looking at a community of 200 million strong who will be using the currency. That by itself gives it an opportunity that outshines most of the competition.

CaptainAltcoin's writers and guest post authors may or may not have a vested interest in any of the mentioned projects and businesses. None of the content on CaptainAltcoin is investment advice nor is it a replacement for advice from a certified financial planner. The views expressed in this article are those of the author and do not necessarily reflect the official policy or position of CaptainAltcoin.com