Bitvavo Review – Fees, Supported Coins & Countries, Payment Methods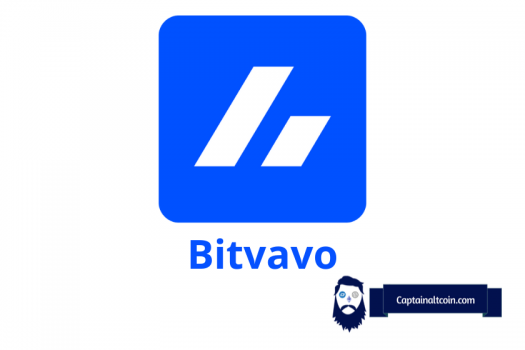 Bitvavo Review – Fees, Supported Coins & Countries, Payment Methods
Suitable for both beginners and advanced traders 
Over 150 supported crypto assets 
Fiat deposits (in Euros) that you can use to buy crypto instantly 
Staking functionality is available for over 10 coins with a maximum interest of 10.5%
Security and safety on a high level
What is Bitvavo?
---
Crypto traders and investors indeed have a lot of exchanges to choose from when deciding which one to use. In this article, we will take a close look at one of the largest crypto exchanges in Europe – Bitvavo.
Bitvavo is a cryptocurrency exchange based in the Netherlands. It started as a broker back in October of 2017 but quickly changed to be an exchange. Bitvavo has a nice reputation among experienced traders and is widely considered one of the biggest exchanges in Europe. 
The main focus of the platform is to allow its users to easily buy, sell, trade, and stake cryptocurrencies. Moreover, I can safely say that Bitvavo is suitable trading platform for both beginners and experienced traders.
Bitvavo's website looks pretty well organized and easy to use. Languages available on the platform are English, Dutch, French, German, Spanish, and Italian. Coin prices are shown in euros, so it is safe to say that Bitvavo is mostly suitable for European traders. At the time of writing, Bitvavo has over 1,000,000 active users. The address of the company is Bitvavo B.V. Herengracht 450, 1017 CA Amsterdam (The Netherlands).
Signing up with Bitvavo is fairly easy. When you register you need to provide information about your first and last name, email, password, and country of residence. Once you are done with registration and confirming your email, Bitvavo will ask you why did you decide to use the exchange, whether you want to enable or disable staking and go through the mandatory identity verification process.
Services & Features
---
Bitvavo's two main features are buying crypto and staking. Let me break each one.
Buy and sell crypto for fiat
---
Buying crypto on Bitvavo is pretty much a straightforward process. First of all, you need to deposit fiat money (in Euros) into your account. Then, on the homepage, you will see a list of supported coins (over 150 – a great number).  When you tap on the coin, you will be directed to a new window that looks like this: 

As you can see, you have buy and sell options, and the amount you need to enter in euros. The trading fee will be automatically calculated when you enter the amount you want to buy or sell, but we will explain trading fees later in the article.
Keep in mind that you need to verify your identity before buying and selling crypto with Bitvavo.
Staking
---
Bitvavo offers a staking functionality. For those not familiar with the term, crypto staking is the process of locking up crypto holdings in order to earn rewards (or earn interest). Since cryptocurrencies are built with blockchain technology, in which crypto transactions are verified, the resulting data is stored on the blockchain.
Even though Bitvavo supports more than 150 cryptocurrencies, you can't stake all of them. Here is the full list of coins available for staking on Bitvavo:
APR (Annual Percentage Rate) varies from coin to coin. For example, APR for Bitcoin is 0.77% for Ethereum 1.01%, for Cardano 5.00% while for Tether and Dai it is 6.10% respectively. Staking interest goes up to 10.5% on Bitvavo.
Bitvavo supported coins
---
As noted above, Bitvavo supports more than 150 cryptocurrencies such as Bitcoin, Ethereum, Cardano, Litecoin, Solana, Aave, Polygon, Tether, Binance Coin, Yearn Finance, DFI Money, Bitcoin Cash, Axie Infinity, Avalanche, Ethereum Classic, Mask Network, Maker, Compound, FTX Token, and many others. The number of supported cryptocurrencies on Bitvavo is something each trader wants to see.
Bitvavo deposits & withdrawals
---
Buying crypto with Bitvavo is a fairly easy process, but before that, you have to deposit funds to your Bitvavo account. The exchange supports fiat deposits (in Euros) and crypto deposits (Bitcoin and Litecoin). Withdrawals are also possible both in fiat and crypto.
Fees
---
When it comes to depositing fees, let me break it down for each method:
| | | | |
| --- | --- | --- | --- |
| Payment methods | Absolute fees | Relative fees | Max. amount |
| Bancontact | € 0.00 | 0.00% | € 10,000 |
| EPS Überweisung | € 0.00 | 1.75% | € 1,000 |
| Giropay | € 0.00 | 1.75% | € 1,000 |
| iDeal | € 0.00 | 0.00% | € 10,000 |
| MyBank | € 0.00 | 1.50% | € 5,000 |
| SEPA Bank transfer | € 0.00 | 0.00% | N/A |
| SEPA Instant transfer | € 0.00 | 0.00% | € 15,000 |
| Sofort | € 0.00 | 2.25% | € 1,000 |
Withdrawal fees vary from coin to coin. For instance, withdrawal per Bitcoin is 0.00001 BTC which is way below the market's average (~0.00006 BTC). Withdrawal per Ethereum is 0.004 ETH. You can check the full list of withdrawal fees per coin here.
Methods
---

As noted above, deposit payment methods include Bancontact, EPS Überweisung, Giropay, iDeal, MyBank, Sepa Bank Transfer, Sepa Instant Transfer, and Sofort. You can deposit euros by using a direct payment method or by making a bank transfer (1 business day).
Bitvavo Trading Fees
---
Bitvavo's trading fees are below the market's average and seem pretty fair. Like any other exchange, Bitvavo charges taker and maker fees. For those not familiar with these terms, maker fees are the fees paid by the traders who make a new trade entry in the order book. Taker fees are charged to traders who want to enter at the best available entry price.
Keep in mind that the trading fees are based on your trading volume for the previous 30 days. Let me break it down:
| | | |
| --- | --- | --- |
| Volume (30D) | Taker Fee | Maker Fee |
| € 0+ | 0.25% | 0.15% |
| € 100 000+ | 0.20% | 0.10% |
| € 250 000+ | 0.16% | 0.08% |
| € 500 000+ | 0.12% | 0.06% |
| € 1 000 000+ | 0.10% | 0.05% |
| € 2 500 000+ | 0.08% | 0.04% |
| € 5 000 000+ | 0.06% | 0.04% |
| € 10 000 000+ | 0.05% | 0.03% |
| € 25 000 000+ | 0.04% | 0.03% |
Does Bitvavo have mandatory KYC?
---
Yes, Bitvavo has a mandatory KYC (Know Your Customer) verification process. When I say "mandatory" it means that you can't make any deposits or withdrawals until you verify your account. 
Identification is done by providing the identity card (front and back), or passport (face photo page). You can take a photo with your phone of your ID card or passport which means it does not have to be scanned.
Bitvavo supported countries
---
When you sign up with Bitvavo, you need to select a country of residence. At the time of writing, the exchange offers the following countries:  Austria, Belgium, Bulgaria, Check Republic, Denmark, Estonia, Finland, France, Germany, Great Britain, Greece, Hungary, Ireland, Italy, Latvia, Liechtenstein, Lithuania, Luxemburg, Malta, Netherlands (native country), Norway, Poland, Portugal, Romania, Slovakia, Slovenia, Spain, Sweden, and Switzerland.
Are US investors allowed on Bitvavo?
---
No, the Bitvavo exchange does not allow US investors, as far as I saw. To be honest, this is always a minus for any exchange since the US market is still by far the biggest crypto market in the world.
Does Bitvavo have a Native Token?
---
No, Bitvavo as a trading platform does not have a native token, as far as I saw. This does not mean they will not launch in the future though. 
Is Bitvavo legit and safe?
---
Based on Bitvavo's website, the safety and security of users' accounts and their digital assets is Bitvavo's highest priority. Some of the protection measures the exchange has in place to increase security are Stichting Bitvavo payments, cold wallet, insured custody providers, and multi-signature wallets.
By taking the above-mentioned measures, your digital assets are pretty well secured with Bitvavo. Furthermore, if you want to make your account more secure you can make a stronger password, activate 2FA (2-factor authentication), secure e-mail account, or anti-pushing code. 
Conclusion
---
Bitvavo is widely considered one of the biggest exchanges in Europe. What I particularly like about the Bitvavo exchange is the fact that it is suitable for both beginners and advanced traders. Newbies can enjoy a simple, user-friendly interface where they can buy various crypto in just a few clicks. On the other hand, advanced traders and investors can choose from more than 150 crypto assets and stake more than 10 of them with a maximum interest of 10.5% annually. 
Furthermore, security on Bitvavo seems to be on a very high level since the team pays special attention to the safety and security measures which is something all traders like to see.
Of course, like any other crypto platform in the world, Bitvavo has its drawbacks. No margin or future trading might be a dealbreaker for some advanced traders. Moreover, Bitvavo is allowed only in the European countries, so investors from Asia or the US (two very big crypto markets) can't use it.
Keep in mind that these are only my opinions based on my thorough investigation of the exchange. Please do your own research before deciding whether you want to use the Bitvavo exchange or not.
At this point, it is good to note that all opinions and suggestions written in this article are not considered financial advice.
Read also:
FAQs
---
Let's look at some frequently asked questions when it comes to Bitvavo exchange.
PROS
Suitable for both beginners and advanced traders 
Over 150 supported crypto assets 
Fiat deposits (in Euros) that you can use to buy crypto instantly 
Staking functionality is available for over 10 coins with a maximum interest of 10.5%
Security and safety on a high level
CONS
Allowed only in the European countries
No margin or future trading
No phone number contact

CaptainAltcoin's writers and guest post authors may or may not have a vested interest in any of the mentioned projects and businesses. None of the content on CaptainAltcoin is investment advice nor is it a replacement for advice from a certified financial planner. The views expressed in this article are those of the author and do not necessarily reflect the official policy or position of CaptainAltcoin.com