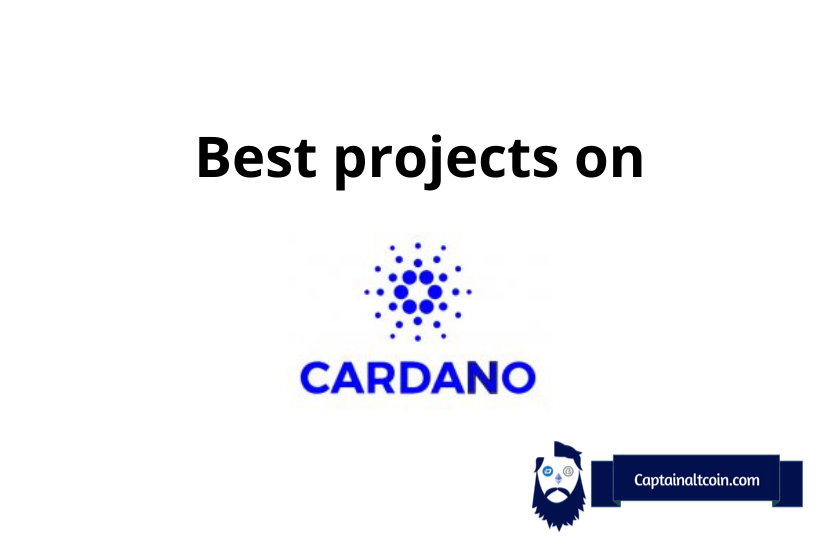 403 ERROR
The request could not be satisfied.
---
This distribution is not configured to allow the HTTP request method that was used for this request. The distribution supports only cachable requests. We can't connect to the server for this app or website at this time. There might be too much traffic or a configuration error. Try again later, or contact the app or website owner.
If you provide content to customers through CloudFront, you can find steps to troubleshoot and help prevent this error by reviewing the CloudFront documentation.

---

Generated by cloudfront (CloudFront)
Request ID: _L3o2uqeXTXq3ooOcXbNK4Bh0o3GzEj1pxcnDC3NxNMI3bB95UyM0g==

Cardano has quickly become one of the most innovative and exciting blockchain projects around. It is known as a "Third-Generation" blockchain, which offers enhanced cryptography and advanced functionality compared to older networks like Ethereum.
Cardano is known for its stringent academic peer-reviewed research process before it releases any new technology or system. This has been put in place to ensure the utmost stability, scalability, and interoperability for this layer one blockchain.
Alonzo hard fork came into effect in September 2021, which allowed for the development and deployment of smart contracts on the blockchain. Though the peer-review process has made it take longer to establish a robust dApps ecosystem on Cardano, there are some promising projects that have had their foundation laid out already.
And with its rising popularity, it comes as no surprise that there are now over 2,000 projects active on the network.
If you're curious about the Cardano network and what sort of projects you can find on it, then make sure to give this list of 6 standout DApps and projects your attention! They aren't everything, but if you want to learn everything there is to know about the Cardano ecosystem, you should keep an eye on these.
Where Can You Buy These Coins?

Most of them are yet to be listed on major centralized exchanges and they are still living only in the decentralized protocols on Cardano (or other chains in case of the cross-chain projects). These low cap, promising coins are usually first listed on
Gate.io
,
Kucoin
and
Bitmart
so make sure to have an account on these exchanges to be ready to scoop them up before they are put in the spotlight (usually when they land on
Binance
or
FTX
).
Read also:
Top Cardano Projects
---
ErgoDEX
---
AMM and DeFi swaps are dime a dozen in the crypto world. However Ergodex is a bit different, they are a cross-chain between Ergo and ADA blockchains, allowing them the best of two worlds. They are not fully on ADA just yet, because we are still in the testnet part of the smart contract world.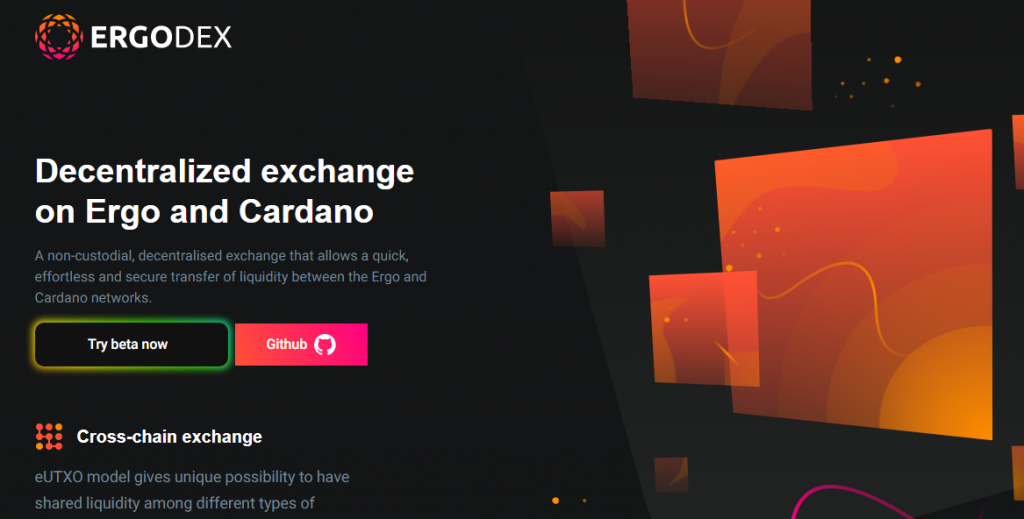 However, they are definitely working on it as we speak. They are currently implementing workarounds on the problems ADA had on its testnet. They did not close the system but told customers to keep using the system while they are building a better version.
Considering they are a very safe DEX even before implementing ADA and how much better they will be afterward? They are one of the most anticipated ones in the market.
SundaeSwap
---
SundaeSwap is a decentralized exchange protocol built on Cardano's blockchain that makes it possible for users to trade native and ADA assets peer-to-peer in a trustless, permissionless environment. It functions similarly to Uniswap, creating Liquidity Pools between two assets such that their value is always equal.
The SundaeSwap UI allows traders to submit trades directly within the pool, and its liquidity is sufficient for most traders' needs. When trading within the protocol, there are no restrictions or prohibitive fees; all you need is a Cardano wallet and internet access! Moreover, SundaeSwap features an intuitive design which makes it easy to use even if you are a novice trader.
ADAX
---
Adax had a very problematic start. They did a big airdrop for marketing and this resulted in thousands upon thousands of bots swarming social media. It is understandable that they couldn't do anything after it got started, however they were not willing to stop it either.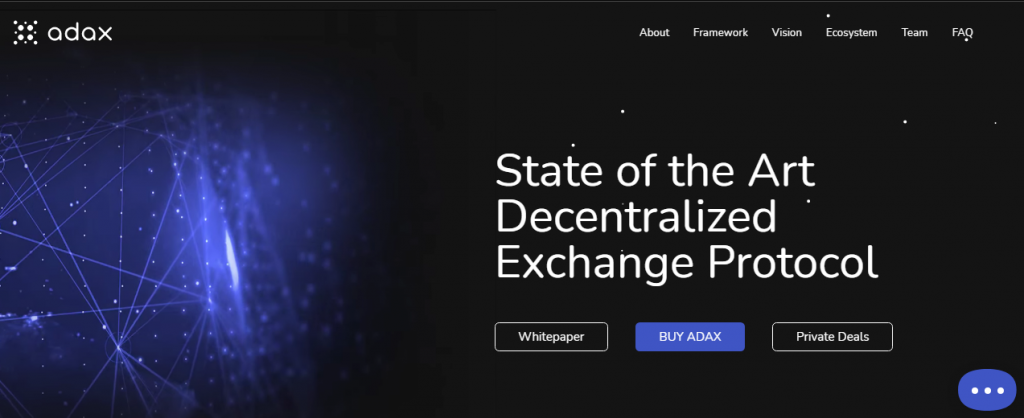 So far there have been more complaints than support in social media, plus quite a bit of accusation as well. ADAX looked like the perfect product that would get into Cardano's world and make a big name, but their business methods blocked that, unfortunately.
It still managed to move from 27 cents to over 1$ since July, so I wouldn't say all is bad with ADAX either. They are still growing, but not as high as they could have if they didn't use bots.
Revuto
---
Do you watch stuff on Netflix? Or listen to music on Spotify? How about your Amazon Prime? Well, Revuto is helping you with ALL of those subscriptions. Netflix, HBO GO, Apple TV, Youtube premium, Spotify, amazon prime, twitch, iCloud, dropbox, PSN, XBOX Live, and countless others.


There are over 50 subscriptions you can use Revuto for. You open an account, get a Cardano native token called Revuto, create a Revuto virtual debit card and you are ready to pay all of your subscriptions from a single source. You could even stake your Revuto while you are not using them, and do yield farming as well.
You will get cashback rewards for paying with Revuto as well. This means you could technically earn enough Revuto per month using staking/yield farming/cashback and get all of your subscriptions for free. Revolutionary innovation in the subscription payment world and they are definitely one of the better projects in Cardano.
Ray Swap
---
Ray Network is not just a Swap, they have a whole network built on top of ADA blockchain. From their own token to a wallet, staking ADA with them to earn %5 APR and XRAY token on top of it. In this ecosystem, Ray Swap allows people to swap many ADA-based tokens without a problem.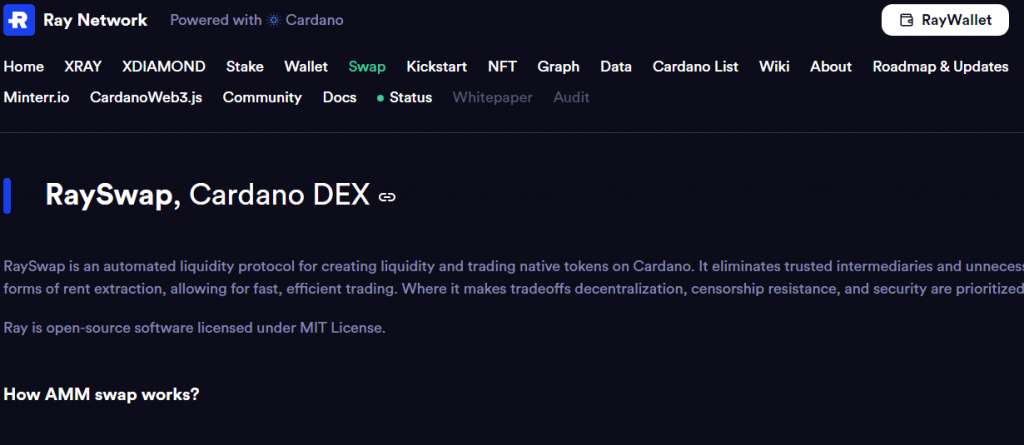 AMM and Yield Farming are possible as well. They are a very ambitious project, creating a huge ecosystem that includes even the NFT world. This puts them in contention to be one of the best ADA projects in the world if they can achieve it.
Of course, we do not know if they will be able to achieve or not. They had a little bit of a problem with distributing XRAY to people who stake ADA with them. However as we all learned in the crypto world so far, small bugs can be ignored as long as there are good intentions.
OccamFi
---
OccamFi is mainly an IDO launchpad for ADA projects. They are also a liquidity provider for the projects they help mainly, but few others as well. They are known to do their IDO on another platform and for ETH as well and start swapping for their native token on Uniswap.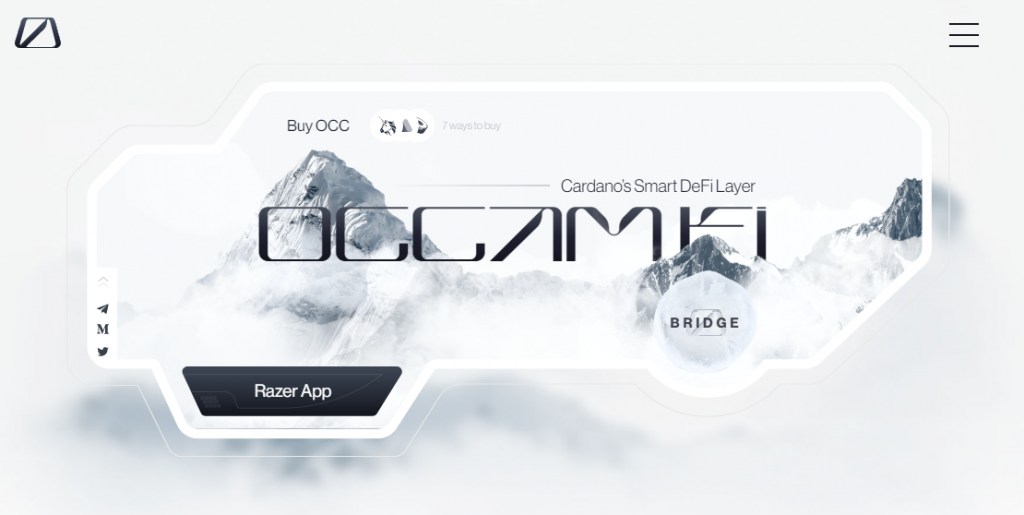 For a project that is a launchpad for IDO's in the ADA world, that was seen as a wrong move. Understandably the community saw this as a cheap move to guarantee income for project creators and moved away from the project.
However, they are working hard to partner with upcoming projects to change the narrative. Since you would need to buy their token from Uniswap using ETH, projects are refraining from launching on Occam because it would cost investors a lot of money on fees. However, when ADA smart contract world starts up, Occam could have a great bright future.
Carli3
---
Charli3 is an oracle solution for ADA blockchain. Oracle solutions are what combine off-chain data into on-chain contracts. This way projects could build much more complicated things while spending fewer fees and data.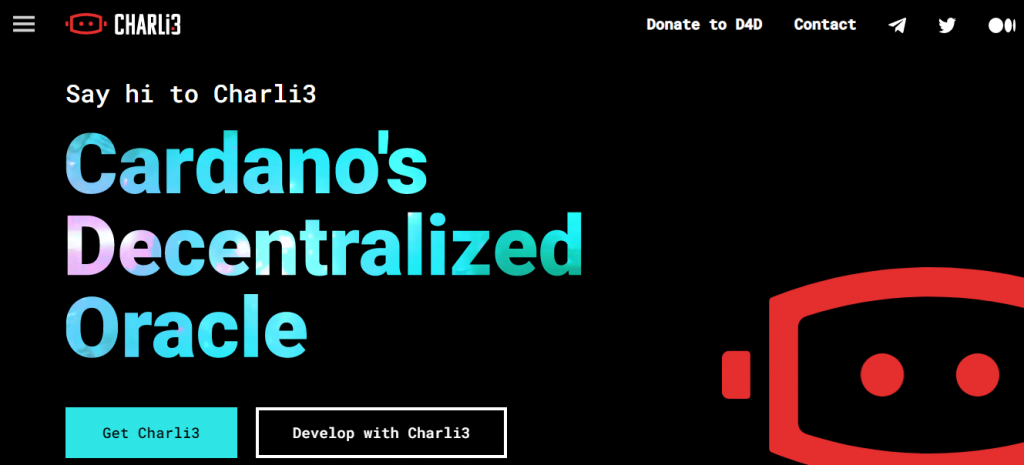 Of course, ETH oracle solutions require immense fees and this causes them to be slow and expensive. Charli3 is built to do the same thing on ADA blockchain to make it faster, more secure, and as cheap as it gets. However, there hasn't been much attention to it by the community as of yet.
Definitely a project that got some price action during summer and doing better than their IDO price. However, that doesn't mean there is sustainable growth either. Once again, it is an ERC20 token, working on ADA blockchain, so there is some judgment over this choice for them too.
Gero Wallet
---
An all-in-one wallet for ADA to make Metamask or any other mute points. They started out as a Metamask killer in the ADA ecosystem, yet so far not many people are moving away from Metamask as of yet. Gero wallet also created their own token as well which saw a huge increase on the first days, but failed to sustain so far.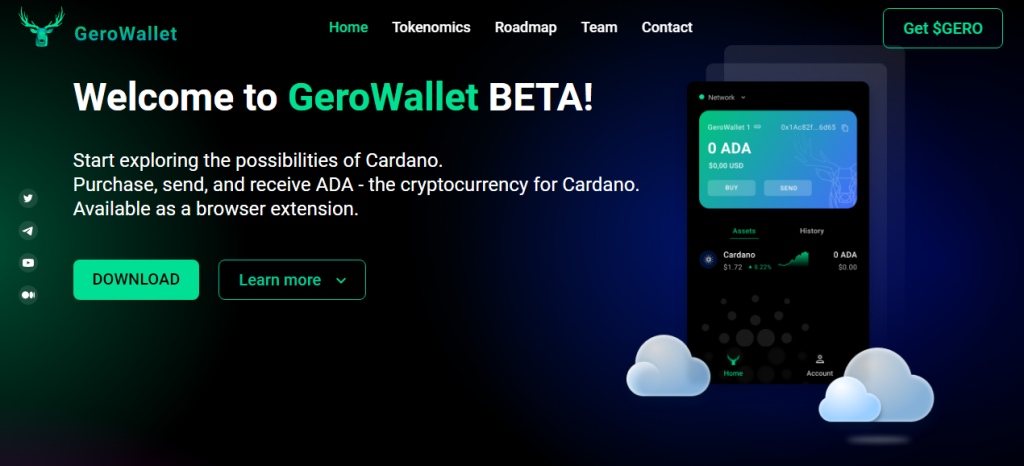 They also have a huge accusation of using fake team member names and pictures as well, which is a very big risk. As far as this project goes, there are too many unanswered questions to make Gero Wallet replace any other wallet in the ecosystem. Numbers are showing weak support as well. Definitely a need for ADA, a good idea, even a good execution, but not great business management.
SundaeSwap
---
Creating a dex in ADA is not a rare idea. There have been plenty of projects aiming to build the same thing. However SundaeSwap is doing it with style, they are taking a food naming approach to it. Which has been proven to be popular with people for branding purposes.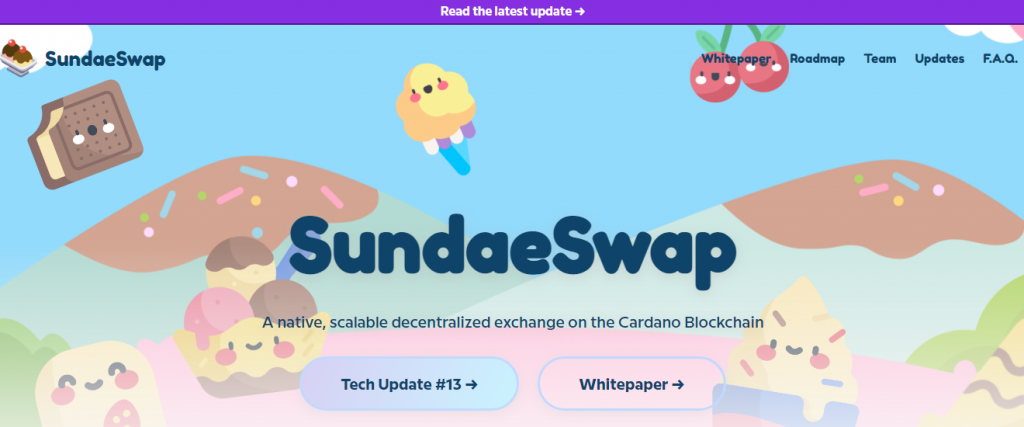 They have a great design, a great staking pool as well. All in all, they are distributing a good amount of their tokens to anyone who stakes ADA. Considering all of your ADA will always be safely stored away from them, and only your rewards are at risk. This also has the utmost security in all of the projects.
With their ISO system (initial stake pool offering) they increased the security to an all-time high. However, the only downside of Sundaeswap is the fact that the team is anonymous and this does not fly well in the crypto world. If nobody from the project is known, then rarely do people end up putting money into it. Combining the high risk of an anonymous team with the high security of ISO balances things out a little bit.
Conclusion
---
In the end, ADA still has a long way to go. Even though it has been around since 2017 (development started in 2015). Nobody expected ADA to be finally getting ready to roll up to the big boy's table this year. By the start of 2021, Cardano was close to 0.18 cents, now even after drops, it managed to stay above 2$ easily.
It has been a rough road, there is still a need to fix the Smart Contract issue and some other smaller stuff, and need to attract more projects as well. However, even with all that said, Cardano managed to reach a point where it could rival ETH for blockchain dominance.
This could eventually turn ADA into a major player in the crypto world. Not just in market cap price, because even without smart contracts it managed to go beyond BNB. This is much bigger than that, ADA has the potential to be the starting point of everything that opens to the crypto world. There is still a long way to go, but the goal is really ambitious.
Read also:

CaptainAltcoin's writers and guest post authors may or may not have a vested interest in any of the mentioned projects and businesses. None of the content on CaptainAltcoin is investment advice nor is it a replacement for advice from a certified financial planner. The views expressed in this article are those of the author and do not necessarily reflect the official policy or position of CaptainAltcoin.com