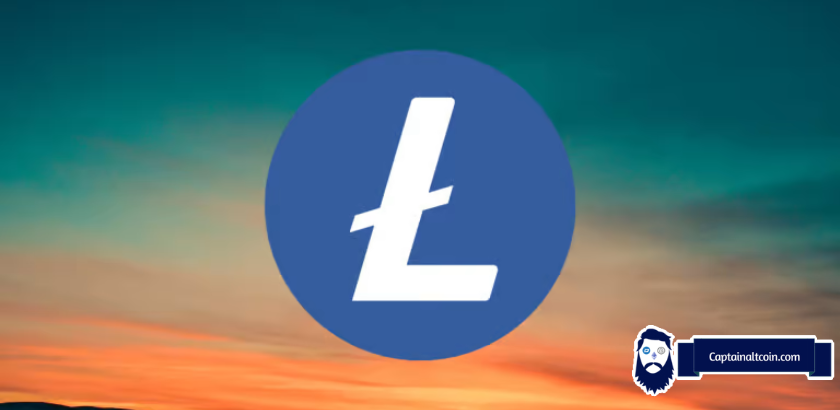 Litecoin is the world's first altcoin which was created in 2011 by Charlie Lee, and like Bitcoin, it is also an open-sourced P2P digital currency.
But unlike the turbulent surges in other crypto coins, Litecoin has remained consistently in the list of top 5 cryptocurrencies in the world by market cap, and it has also proved to be a relatively safe bet in comparison to its peers.
Litecoin is a decentralized currency used globally and permits users all over the world to make payments in an instant and immediate manner. It is operated on the technology of blockchainsand does not have any centralized authorities. Litecoin has enhanced efficiency and provides security. It offers complete financial control to the users and allows quick transactions.
These are the reasons why Litecoin has become more precious in recent days.
Many investors are now looking for ways to securely store their Litecoins, so we thought of coming up with a list of reliable and safe Litecoin wallets.
Your Litecoin wallet will be perhaps the most important tool you have for securing and protecting your Litecoins. That's why it's very important to make sure you take some time to familiarize yourself with them!
What is a Litecoin Wallet?
---
A Litecoin wallet is a software program or an application that allows you to send, receive store your Litecoins (LTC)safely.
There are different types of wallets available on the market. Some LTC wallets focus on security while some are easy to use but compromise security. Some wallets allow you to check your transaction history instantly. On the other hand, some wallets need to be connected to their respective portals/sites in order to check the history or manage funds.
The most secure wallet is the one where the Private Keys are owned by you. If you store your LTC on an cryptocurrency exchange or site where you do not own the private keys, then you might lose your Litecoins in an event of a hack.
We believe that a secure crypto wallet should fulfill the following criteria:
The wallet should have an activedevelopment community or the company should be reputable.
It should provide a backup and restore
The wallet should be easy to useand navigate.
It should be compatiblewith different operating systems and devices.
It should allow you to control your private keys.
Make sure that all these above points are fulfilled before selecting any cryptocurrency wallet.
Web wallets – Your Litecoins are stored on someone else's sever (hot wallets). Here we have public key or wallet address.
Desktop / mobile wallets – Your Litecoins are stored on your device (e.g. your laptop).
Each type of wallet has its advantages and disadvantages. Offline wallets are considered safer because someone will need physical access to your computer to steal them. However, you will also be able to send Litecoins only from that specific device. Web wallets are riskier because someone can hack the companies' servers and steal your coins. On the other hand they can be used from anywhere in the world.
Some wallets are free, while other wallets charge fees for various transactions. Make sure you read any fine print when choosing a wallet. Also, you should pay close attention to any transaction fees, as they can add up very quickly.
Hardware wallets – These wallets are a small piece of hardware which store your private key securely. The device is connected to your computer via a USB portal. These types of wallets are the most recommended because they allow you to send and receive Bitcoins with complete security as all of the "important stuff" is done offline on the hardware device. However, they also come at a price.
So without further delay, here is the list of different Hardware, Web, Desktop and Android wallets available to store your LTC securely.
Best Litecoin wallet: Hardware wallets
---
Ledger Nano X (Hardware Wallet)
---
Ledger presented their upgraded "Nano X" in January of 2019 during the annual Consumer Electronics Show in Las Vegas. Here is a full review of Ledger Nano X hardware wallet.
Nano X is pretty similar to the older Nano S. Retaining the USB-like design, the device comes with dimensions of 72mm x 18.6mm x 11.75mm and the weight of 34g.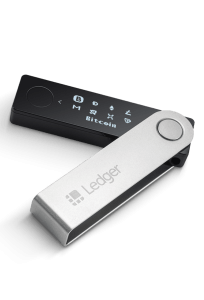 The wallet also comes with CC EAL5+ certified secure chip, which stores your sensitive data, as well as built-in Bluetooth capabilities for wireless cryptocurrency management.
Ledger developed its own non-open source, highly-secure operating system called BOLOS. This is the operating system seen on the Nano S and Ledger Blue. BOLOS is stored on the certified secure chip within the Ledger Nano X. It has a lot of security features.
The device's software is compatible with 64-bit desktop computers (Windows 8+, macOS 10.8+, Linux) or smartphones (iOS 9+ or Android 7+). Nano X offers a wide selection of cryptographic support; check out the complete list here.
Ledger Nano X offers Bluetooth connectivity to its users, making it a great solution for people who want to manage their cryptocurrency on the go. The wallet can connect to the smartphone's Bluetooth, and its contents can be monitored/controlled through the Ledger Live downloadable mobile app.

The device lets you install up to 100 cryptocurrency apps, so you won't be able to store every single cryptocurrency out of 1100+ that are currently supported by Ledger.
Click here to buy Ledger Nano X.
---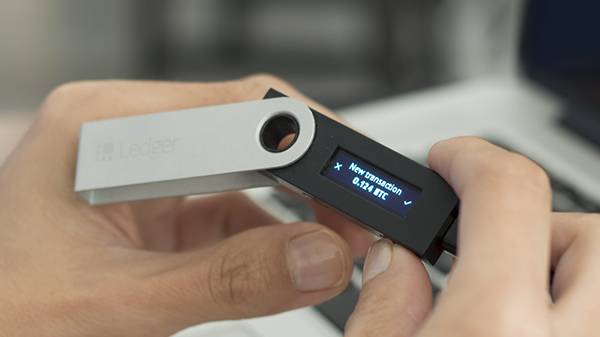 Read our updated guide on best bitcointrading bots.
---
Ledger Nano S is one of the most popular and secure wallets currently available in the market, and it supports Litecoin.
Ledger Nano S is a hardware wallet (cold storage). This means that you own the private keys of the wallet thus your Litecoins are extremely safe.
It comes with an inbuilt OLED screen and in a stainless steel body, which makes it robust and attractive at the same time.
This wallet needs to be configured when it is used for the very first time. You need to set a password (Private Key) and then you will get a 24-word phrase (Seed Key). This Seed Key will be required if you forget your Password, which means that you need to store this Seed Key safely. There will be no way to access your wallet ever again if you lose this Seed Key. It has a lot of security features.
Important Note: It's highly recommended to make 2-3 copies of the seed key and store them in safe places.
Ledger costs around $65. However, it's worth if you want to store your currencies without any worry.
And if you are a multi-currency lover, the great news for you is that Ledger Nano S allows you to store them as well.
Trezor(Hardware Wallet)
---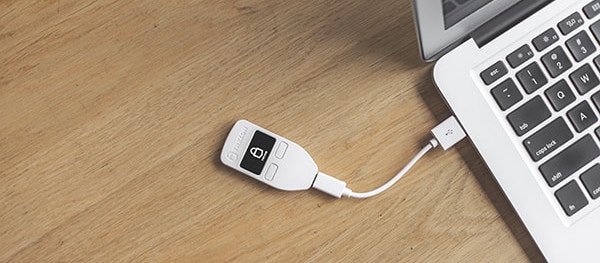 When Bitcoin's price skyrocketed, more and more people started worrying about its security.
Hence, the Trezor wallet was born in a Czech Republic-based company known as SatoshiLabs, making it the world's first HD wallet that came into existence and being the oldest player in the industry, Trezor has a huge reputation.
Along with Litecoin, Trezor supports 6 other cryptocurrencies, including:
LTC – Litecoin
BTC – Bitcoin
ETH/ETC – Ethereum (here is a list of best ether wallets)/Ethereum Classic
ZEC – Zcash
DASH – Dash(best DASH wallets)
NMC – Namecoin
DOGE – Dogecoin
Trezor has a small OLED screen that shows a randomly generated nine-digit pin code every time you want to access it. There is also a 24-word recovery seed to keep your funds safe in an offline environment. You will need this seed in case you wish to restore the wallet. It has a lot of security features.
Trezor is a very light and portable device, similar to the Ledger Nano S, but it is a bit more expensive and costs $99.
It is available in 3 colors – white, black, and gray.
Best LTC Wallet: Android & iOS
---
Guarda (Web/mobile/desktop)
---
Guarda is a cryptocurrency wallet available as Web Wallet, Desktop Wallet (macOS, Windows and Linux), Mobile Wallet (Android + iOS) and a Chrome Extension. You can use the app to store almost all tokens worth having as Guarda supports 45 different blockchains and over 10k tokens. Among other currencies, Guarda Web Wallet supports Bitcoin,Bitcoin Gold, Ethereum (+ERC20 tokens), Ethereum Classic, Zcash, XMRetc.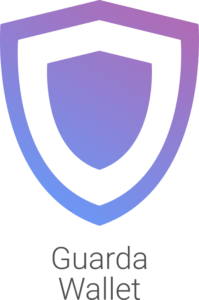 With Guarda, you remain in control of your keys at all times, and your funds cannot be used by anyone else. Like other mobile wallets, the keys to your funds are secured and encrypted on your own device. You use a PIN to access the Guarda app. It has a lot of security features.
Guarda also has a built-in exchange service, so you can buy and trade coins from within the wallet. The wallet also supports staking for some popular chains like Tezos and CLO.
---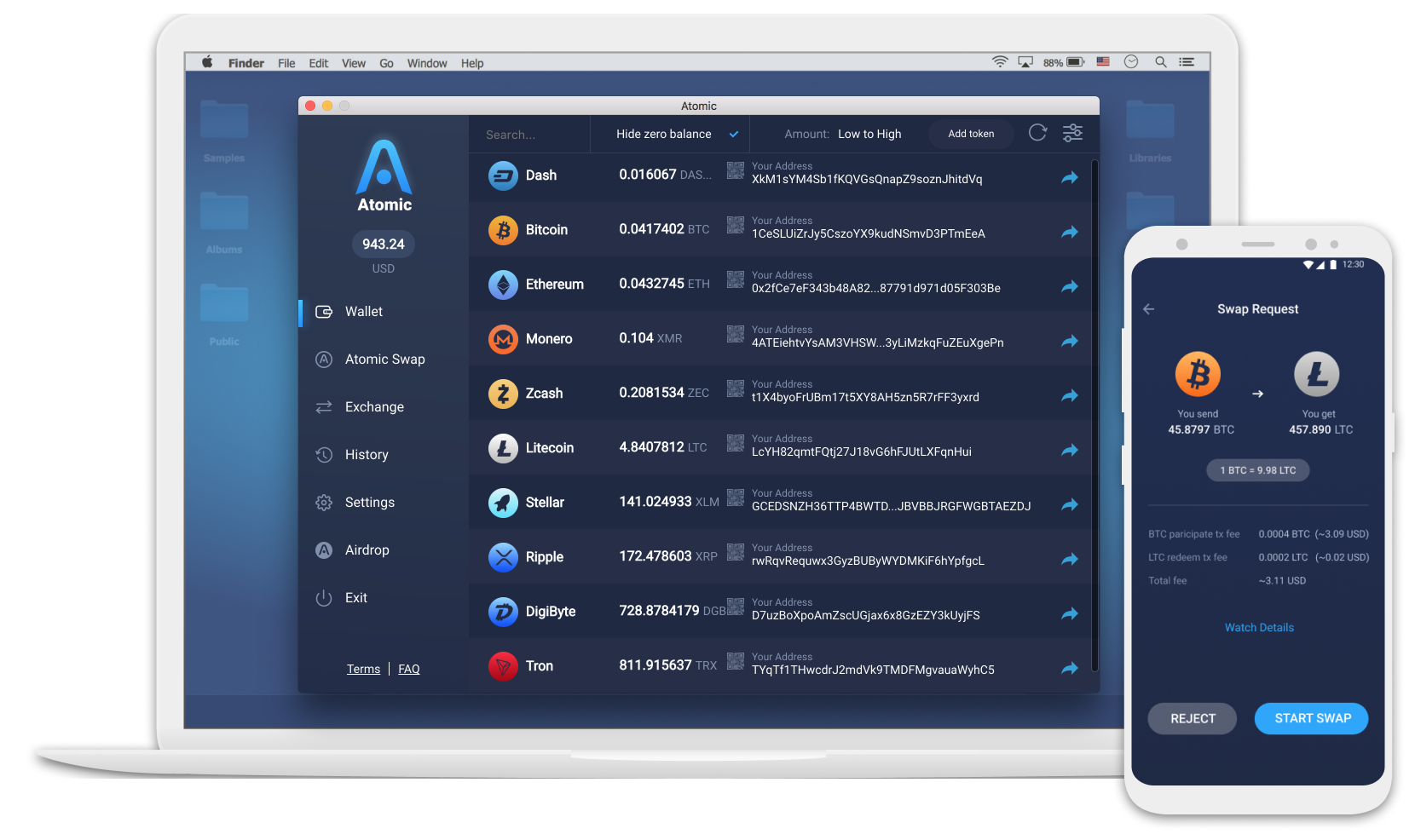 Read our updated review of Coinmama exchange here.
Atomic Wallet is a new multi-assets solution for convenient storage of Litecoin. For sure, Atomic can be used not only as an LTC wallet: it currently supports over 300 coins and tokens. Besides, every weekly update adds new crypto assets and features.
The desktop app is available for Windows, macOS, Ubuntu, Debian, and Fedora.

Atomic Wallet has a user-friendly interface and works with built-in Atomic swap exchange: this avant-garde feature helps users save significant amounts on fees. For those who want to exchange assets instantly, there are Changellyand Shapeshiftoptions. It has a lot of security features.

Full list of Atomic Wallet features:
Private keys are stored on the user's device and generated from mnemonic.
Built-in Buy Crypto with credit bank card option, provided by Simplex
Weekly updates with new coins, tokens, and useful features
Atomic Swaps option for exchange with low fees
Custom token feature — you can manually add any ERC20 token in seconds
Affiliate program for each Atomic wallet user with Atomic Wallet Coins payments

Instant 24/7-live support
Jaxx (Mobile & Desktop Wallet)
---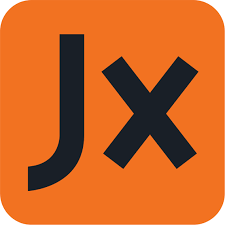 Jaxxis a popular multi-currency blockchaininterface wallet that allows you to manage your cryptocurrencies on desktops and mobile easily.
Jaxx is a great option for day-to-day use or accepting payments on the go, but it should not be used for large amounts of Litecoin.
It is an HD wallet that supports 13 cryptocurrencies (including LTC) and allows to exchange currencies using Shapeshift. This is an amazing feature because it allows you to exchange any of your cryptos into any other crypto.
Being an HD wallet, Jaxx allows its users to restore their funds with a 12-word backup seed key feature. This wallet is quite safe to store your Litecoins because you own the private keys and you can also export/import keys whenever required. It has a lot of security features.
Jaxx has an active development community, which has given it an easy to use interface.
Jaxx is available on Chrome and Firefox extensions, iOS mobile/tablet, and Linux/MAC desktop versions.
LiteWallet aka LoafWallet (Mobile Wallet)
---

---
Read our updated guide on top proof of stake cryptocurrencies.
---
Developed by Charlie Lee, the creator of LTC, LoafWallet is the first iOS-only mobile wallet for Litecoin.
This wallet is backed by Litecoin Association, a passionate group of volunteers who want to promote LTC. It also has a group of active developers behind it.
LoafWallet is simple to use and has a very clean interface. It also allows you to restore your funds by using a 12-word backup seed key. These features make it a great choice for beginners. It has a lot of security features.
It also has an inbuilt feature that allows its users to directly buy LTC from Coinbase instantly.
This is a free wallet and is available only for iOS users on the Apple App Store!
Best Litecoin Wallet: Desktop
---
Exodus (Desktop Wallet)
---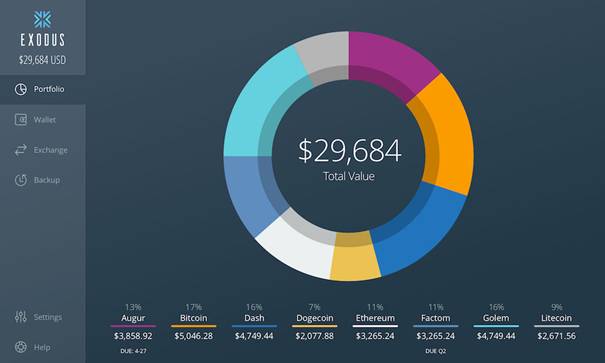 ---
Read our updated guide on best cryptocurrencies to mine.
---
If you are looking for a Free LTC wallet, then you definitely have to try Exodus. This is also my favorite desktop wallet.
This wallet has a really attractive User Interface, and is absolutely free to use, and is extremely safe. The only drawback is that this wallet can only be used on a computer (Windows, Mac, and Linux).
Exodus is a multi-currency desktop wallet that supports Litecoin, Bitcoin, Ethereum, and other cryptos. It is backed by an active development team led by JP Richardson and Daniel Castagnoli.
I like the fact that Exodus's ease of use isn't compromised by a lack of security. It has a lot of security features. One of them is you will get a 12-word seed key. The seed key will be needed if you want to restore/recover your wallet in case your computer gets damaged.
For multi-cryptocurrency lovers, there is even an inbuilt ShapeShift converter, which you can use to exchange your cryptocurrencies instantly.
It's important to note that the Exodus team is quite active, and in case you face any issues, you will instantly get the solution.
---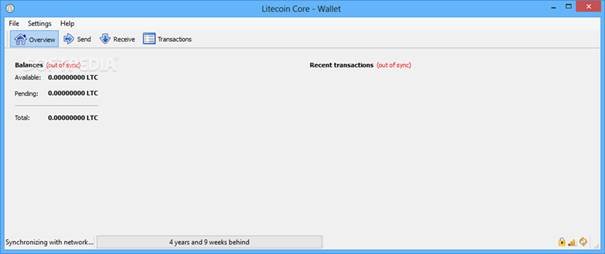 Litecoin Core is the official Litecoin Wallet, and being an official wallet, it is extremely safe to store your Litecoins. This wallet is absolutely free to use and is available on their website.
Litecoin Core is a free-to-use desktop wallet, which means that if you start using it, your desktop will become your LTC wallet, and your private keys will be stored there on the desktop itself. It offers a lot of security features.
And remember that core wallets sync with the entire blockchain, so this could take a lot of time (up to 4-5 days).
It is now available for Linux, MAC, and Windows.
---


Electrum-LTC is also a Desktop wallet. However, it is a bit faster and lighter than Litecoin Core.
Electrum-LTC is a lightweight Litecoin desktop wallet that does not sync the whole Blockchain thus, you can start using it as soon as it is downloaded.
It is a deterministic wallet providing its users a 12-word seed that makes sure that their funds are safe and secure. It is SegWit-enabled, and it provides another feature where you can 'freeze' your funds, i.e., no one can send the Litecoin from that address.
However, I wouldn't recommend this wallet at all for those who are new to the cryptocurrency world because it does not have a clean UI and looks too much techy.
It is now available for Linux, Windows, and Mac OS X operating systems.
Best Litecoin Wallet: Paper
---
Site address (Paper Wallet for Litecoin)
---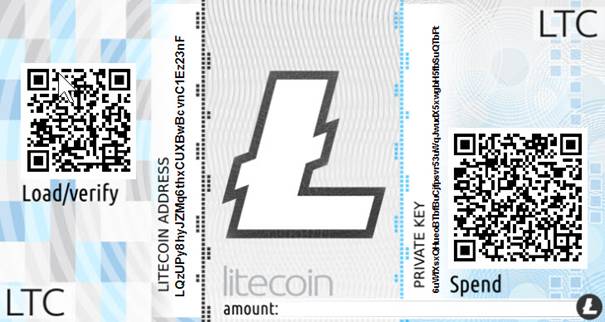 Litecoin Paper Wallet is perfect for those who have a large amount of Litecoins and want to store them for a longer period of time.
If you are comfortable using paper wallets, you can make one at liteaddress.org. You can go to this website and create your pair of private/public keys (wallet address), and you need to store them in a very safe place.
Unlike Hardware Wallets, Litecoin Paper Wallet is one of the safest and cheapest ways to store your Litecoins offline. However, if you don't know how to properly handle a paper wallet, this can be tricky and a little bit risky.
Important Note: It's highly recommended to make 2-3 copies of your Paper wallet and store them in a safe place.
So these were the Top 9 Best Wallets currently available in the market for storing litecoins.
Best Litecoin Wallet: Web Wallet
---
LiteVault wallet
---
Your Litecoin web wallet is encrypted before it touches LiteVault servers so they NEVER see your private keys, and are unable to access your funds. It is extremely easy to use and it is open-source.
Litevault is an online wallet that uses in-browser cryptography to mitigate the risk of the coin operator running with the funds. After you log in to LiteVault, your browser sends your identifier to the LiteVault server, they return an encrypted version of your wallet with the AES algorithm, your browser then decrypts this using your password (which is never sent to the server) to load your private keys used to sign transactions.
Click here to download LiteVault.
Coinbase Wallet
---
Coinbase Wallet is a product by the popular exchange Coinbasethat gives you access to the crypto ecosystem – you can interact with different blockchains (like the one from Litecoin) buy and store ERC-20 tokens, participate in airdrops and ICOs, collect rare digital art and other collectibles, browse decentralized apps (DApps), shop at stores that accept cryptocurrency, and send crypto to anyone around the world.
Conclusion
---
Litecoin is more than 10 years old, and the future of Litecoin is quite bright you must invest some of your funds into it for long-term profits. It initially had slow growth. However, after Charlie Lee's return as a full developer and also SegWit activation, Litecoin has had quite a good price rally.
I am sure many users will be on the lookout for more wallet options for LTC. However, more choices will be available for each type of user as the technology matures.
Until then, I will keep on trying out more Litecoin (LTC) wallets and add them to this list.

CaptainAltcoin's writers and guest post authors may or may not have a vested interest in any of the mentioned projects and businesses. None of the content on CaptainAltcoin is investment advice nor is it a replacement for advice from a certified financial planner. The views expressed in this article are those of the author and do not necessarily reflect the official policy or position of CaptainAltcoin.com