Tether is the first and by far most popular stablecoin issued by Tether Limited.
According to CoinMarketCap, USDT activity reached an all-time high in August, with a market cap exceeding $4 billion. Tether is reportedly used in between 40-80 percent of all transactions on the exchanges Huobi and Binance, the latter of which now offers loans based on USDT collateral.
USDT is mostly used when people want to preserve their trading profits from market volatility. Tether is the safe haven in that case – people who convert their cryptos in Tether on time (for example, before a big price drop) can earn a lot of money that way.
Sometimes, you don't trust the exchange that keeps your coins, and at the same time, you don't want to convert your cryptos to fiat. That is the time you need a good, safe wallet to store your USDT. Below is a list of the best USDT wallets that can help you with that.
Read our comprehensive guide on cryptocurrency wallets.
Tether was originally launched on Omni Layer protocol, and later on, it created its ERC-20 version on the Ethereum blockchain. More recently, they also added a TRON blockchain version of USDT.
This means it is extremely important for you to know which blockchain your USDT token belongs to so you can choose a proper USDT wallet to store it.
The way to know what type of USDT you deal with is by looking at the USDT address of your existing wallet. Below are the properties and formats of USDT addresses on different blockchains:
USDT Omni layer protocol: Starts with either "1", "3" or the SegWit prefix "bc1".
USDT ERC-20: Starts with 0x
USDT Tron: Starts with TX (Example: TXYwY5Eec12tuenctYHMdrYJLWrCu6xwet)
Bear in mind that you need to always be alert to the wallet address of both sending and receiving wallets to ensure you are transferring USDT from one compatible wallet to another compatible USDT wallet.
Be sure to follow best practices when sending crypto – more specifically, test the addresses and network functions by sending a tiny test transaction before sending the bulk of your coins.
USDT Hardware Wallets
---
We generally advise anyone who has the worthwhile amount of crypto to store it on one of the hardware wallets (here is a table of the best ones for USDT cold wallet):
Ledger Nano X
---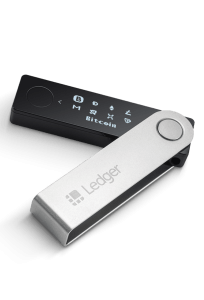 This is a suitable solution for ERC-20 USDT.
Ledger Nano X is the latest hardware wallet from Ledger, launched in January of 2019.  Here is a full review of the Ledger Nano X hardware wallet.
Nano X is a USB-like device with dimensions of 72mm x 18.6mm x 11.75mm and a weight of 34g.
The wallet has built-in Bluetooth capabilities for wireless cryptocurrency management.
Ledger developed its own non-open source, a highly-secure operating system called BOLOS. This is the operating system seen on the Nano S and Ledger Blue.
The device's software has no problem in connecting all major OS systems – from 64-bit desktop computers (Windows 8+, macOS 10.8+, Linux) to smartphones (iOS 9+ or Android 7+).
Ledger Nano X offers Bluetooth connectivity to its users, making it a great solution for people who want to manage their cryptocurrency on the go or use it as USDT offline wallet. The wallet can connect to the smartphone's Bluetooth, and its contents can be monitored/controlled through the Ledger Live downloadable mobile app.
Click here to buy Ledger Nano X.
Omni Wallet
---
This is a suitable solution for Omni USDT.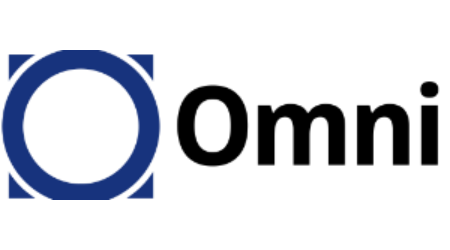 OmniWallet is the first wallet created for Tether. It is a hot web online wallet and, as such, has a lower security rating compared to a hardware wallet and other forms of cold wallets, which have high-level security. It does, however, enable the user to keep his own keys under his control.
Omniwallet also allows you to store Bitcoin along with USDT.
The primary advantage of using the OmniWallet is crypto market popularity. As USDT trade on the Omni protocol is more established, buying and selling coins is easier than with the ERC20 tokens on the Ethereum blockchain.
The poor user interface is not a beginner-friendly design is the most often heard criticism of this wallet.
Tether Wallet
---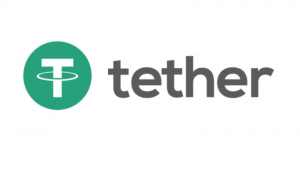 This is a suitable solution for Omni USDT.
This is the wallet that is accessible through their online portal, but we discourage you from using it as it experienced a hacking incident back in 2017, losing 31 million USDT worth of Tether.
Tether was hacked in late 2017, and funds were stolen from the main Tether wallet. As a result, the currency's official wallet offering was taken offline, and new wallet registrations were suspended. It was reopened back in November 2018 with a couple of conditions and a high-set bar for participation and usage.
Designed with Tether's professional investor audience in mind, from 27th November 2018, all accounts will have new minimal issuance and redemption requirements equal to 100,000 USD and $100,000 USDT, respectively.
Coinomi (Mobile wallet)
---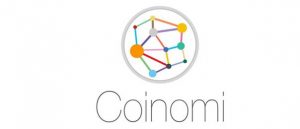 This is a suitable solution for ERC-20 USDT.
Coinomi is a popular mobile wallet that allows you to securely store, manage and exchange Bitcoin, Ethereum, and more than 500 other blockchain assets, including Tether. Originally available only for iOS and Android, it saw a desktop version released back at the tail end of 2018.
Exodus Wallet (Desktop wallet)
---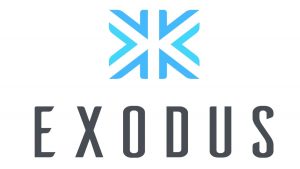 Developed by JP Richardson and Daniel Castagnoli, Exodus is a multi-cryptocurrency product that provides a portfolio + exchange + wallet for your digital assets in one package. Looking to spearhead the movement of returning control of people's assets into their own hands via blockchain, the wallet has seen support from crypto figureheads like ErikVoorhees, Ricardo Spagni, and Roger Ver.
The crypto wallet supports almost 100 cryptocurrencies (including Zcash) with more assets in the pipeline and is available for download on Windows, Linux and Mac. Exodus offers some useful features to its users:
Well-designed, intuitive user interface suitable for beginners
Multi- crypto asset wallet
Interesting color-coded, pie chart-like portfolio design
Quality charting and market tracking tools
ShapeShift integration
One-click e-mail restore feature
12-word generation phase
Local data storage
Community-praised support structure made up of engineers and written/video materials.
Interestingly enough, the wallet themselves published an article called "Top 10 reasons to not use Exodus" in which they decided to reveal their shortcomings for the sake of transparency and honesty. You'll notice there that there are some weaknesses to the project, namely it being a light wallet, not being 100% open source, not being suitable for professional traders and power users, not being present on mobile platforms, and not offering the ability to exchange crypto into fiat. We can also add its lack of 2FA, fees of 1-3% for transactions, and a lack of hardware wallet integration to Exodus' list of negatives.
Here is a full review of Exodus wallet.
MyEtherWallet
---

For: ERC-20 based USDT
MyEtherWallet is a very popular wallet to store Ethereum-based tokens.
It is a web-based, hot online wallet, but it is compatible with hardware wallets like Ledger or Trezor, so you can use it as a cold storage wallet.

CaptainAltcoin's writers and guest post authors may or may not have a vested interest in any of the mentioned projects and businesses. None of the content on CaptainAltcoin is investment advice nor is it a replacement for advice from a certified financial planner. The views expressed in this article are those of the author and do not necessarily reflect the official policy or position of CaptainAltcoin.com