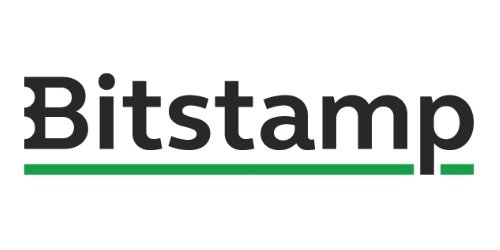 Let's be clear from the start of this Bitstamp review:
This is one of the most reliable bitcoin exchanges, and provides secure and reliable service to their customers since 2011.
The platform was founded as a European alternative to then-dominant cryptocurrency exchange Mt. Gox. The company was founded by Damijan Merlak and Nejc Kodrič in their native Slovenia. However, they moved to the UK in April of 2013, and the reason for moving outside of Slovenia was a lack of financial and legal services available in the country.
Meanwhile, the company moved outside of the UK because regulatory authorities told them that Bitcoin was not classed as a currency, so their exchange could not be licensed or regulated, and that's why they decided to move to Luxembourg in 2016, where the financial authorities have granted it a Payment Institution License. What this licensing deal means for the operator is that it has to fulfill a series of strict requirements, like the implementation of a series of anti-money laundering procedures, it needs to have a mandatory internal auditor, and it has to submit monthly financial reports.
All these requirements are supposed to make the exchange trustworthy and safe for the authorities under whose jurisdiction it operates as well as for its users. This license also means that they are fully regulated as a legal EU payment institution and that they can do business in all 28 EU member states.
The exchange is available to traders around the world, and is used by 700,000 traders worldwide. They are quite popular in many countries, especially in Italy, Spain, the UK, Germany, and the United States.
In addition to CEO Nejc Kodrič, key members of the team include Vasja Zupan (COO), Stéphane Leloup (Chief Compliance Officer), and David Osojnik (CTO).
The exchange is well-connected in the industry, and they work together with Coinbase, one of the most popular BTC exchanges. The main investor behind the Bitstamp brand is PanteraCapital, one of the largest Bitcoin-specific venture capital investors, owned partly by Benchmark, Fortress Investment Group, and Ribbit Capital.
In July 2017, Bitstamp partnered with Swissquote. The Swiss bank and broker, decided to trust this company in order to provide Bitcoin trading to its clients, which speaks volumes in terms of Bitstamp's credibility.

Verification at Bitstamp
If you have necessary documents, verification process at Bitstamp usually takes about 2 hours. You can verify your identity by submitting scanned photo of your driver's license, national ID, or passport together with the proof of residency.
The verification itself doesn't affect the amount of money you can trade. However, withdrawals and deposits are not possible with an unverified account.
Currently, Bitstamp accepts only two fiat currencies – European Euro and US dollars. On the other hand, when it comes to cryptocurrencies, they support BTC and Ripple. However, Ripple trading is something that we would not recommend because of extremely high fees. Bitcoin trading is the main feature of Bitstamp, and it works as a user-to-user trade. On the other hand, Ripple trading is conducted directly, user-to-Bitstamp with an unfavorable exchange rate.
What kind of a Bitstamp review would this be if we didn't talk about trading fees.
Bitstamp Fees
Bitstamp supports wire transfers (you just need to connect your bank account) and the following fees apply:
International Wire deposits take 2-5 business days to be completed and they carry 0.05% Bitstamp fee with a minimum of 7.5 USD/EUR.
International Wire withdrawals carry 0.09% fee with a minimum of 15.00 USD/EUR, and it takes 2-5 business days to be completed. The minimum amount for international wire withdrawals is 50.00 USD/EUR.
If you would have bet on the right coins this year you could easily have 10xed your capital…

You could even have made as much as 100x which means you could have turned $100 into as much as 10k.
Experts believe this will happen again in 2021, the only question is which coin do you bet on?
My friend and cryptocurrency expert Dirk is personally betting on 3 under-the-radar cryptocurrencies for huge ROI in 2021..
Click here to learn what these coins are (watch till the end of the presentation).
When it comes to Bitcoin trading fees, most small Bitstamp traders will pay a fee of 0.25% per trade. As is the practice with most other exchanges, the percentage drops as the volume increases; all the way to 0.10% for a monthly volume over $20 million.
Meanwhile, USD/EUR trades have a flat fee of 0.20%.
Credit card buys are assessed a fee of $8%. However, that fee drops to as low as 5% for buys over $5000 USD/5000 EUR. These are much higher than if you fund your Bitstamp wallet it via your bank account.
Transferring funds from your Bitstamp account to your card comes with a flat $10 fee for amounts up to $1,000, and for transfers above $1,000, you'll be charged a 2% fee. SEPA deposits are free of charge (SEPA withdrawals are charged at 0.90 EUR, while purchase fees (online or in-store) are set at $0.35.
Currently, the minimum trading amount is $5. Previously the minimum trading amount was $0.86. However, the exchange had to increase the limit because of customer complaints. Customers complained that, due to the Bitstamp's rounding policy, they are paying five times higher fees on the smaller trading amounts.
One more thing worth noting is that Bitcoin deposits and withdrawals are free.
Check here https://www.bitstamp.net/fee_schedule/ to see the detailed fee schedule. The exchange is very clear about its pricing, and outlines all its fees upfront with no hidden fees.
Bitstamp Trading
The platform allows users to execute instant orders at the best bid currently available, to place limit orders as well as to ask price.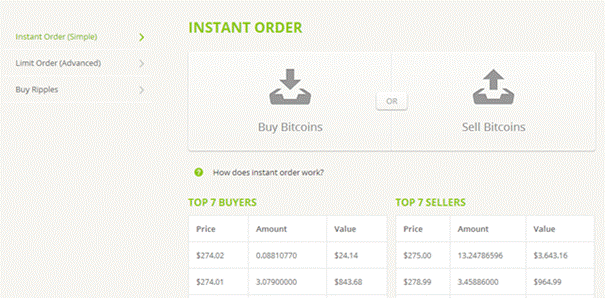 Instant Order on Bitstamp
Purchasing of Bitcoins is available to individuals and businesses through a well-documented API (application programming interface) and the Tradeview interface. The API allows users to access and control their accounts using customized software. It also gives a quick way to analyze the ticket information and public book. Bitstamp's API support includes FIX, Websocket API, and HTTP API.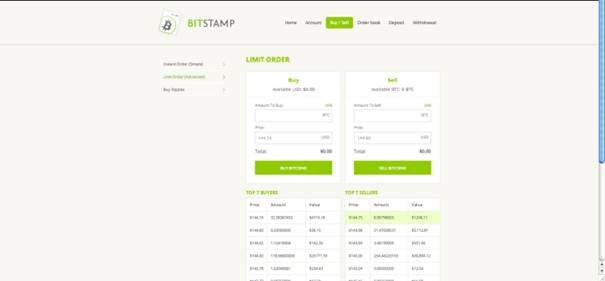 Limit order on Bitstamp
Bitstamp apps are available on iOS and Android, which allow easy trading on the go.
The site does not support trading of futures and derivatives. One more thing worth noting is that altcoins and margin trading services are also not supported.
Payment methods
Bitstamp accepts payments via cryptocurrencies, Credit/Debit Card, and Bank Transfer. There are some specifics regarding the bank transfers. For example, EU users are more easily accepted via the SEPA System. This system is relatively faster than traditional bank transfers. However, it may come at higher fees (depending on your bank). Credit Card transfers are instant, but they come with an 8% fee. That being said, virtually anybody can transfer fiat currencies to this exchange, and this is probably their biggest advantage over other platforms.
Ease of Use
The website's interface looks simple and clean, and even if you are the first-time visitor, it's very easy to find your way around. Bitstamp also has a great Fiat/BTC graphs and one of the best live trading view interfaces. Check here to learn how to use the Tradeview interface.


Bitstamp Tradeview
Is Bitstamp safe – Bitstamp´s Security
Bitstamp keeps the security pretty basic. It offers a password that needs to be changed every 90 days, and two-factor authentication (2FA) that connects a user's account to a mobile device.
The platform is also very good at guarding security. They are transparent about how they use cookies, about the information collected, and how the website uses that information.
Is Bitstamp legit? Bitstamp is also very committed to prevention of money laundering. The governments have not regulated the BTC exchanges. That's the reason why Bitstamp decided to create a set of their own rules which they follow in order to prevent any shady financial practices on their platform.
In January of 2015, the exchange was hacked and 19,000BTC was stolen. Check this Reddit discussion for more info.
Can I trust Bitstamp? The company decided to rebuild the platform entirely after the hack, in order to restore the trust of the clients.
The company keeps 98% of customer's coins on cold storage wallets, keeping the customer's funds offline in secure vaults, which is a pretty good security measure. The remaining 2% of coins are held for a live trading on the exchange.
The interesting fact is that the Bitstamp was the first major trading platform to incorporate the best security practices in the industry such as two-factor authentication (2FA), a fully insured cold-storage, and mandatory confirmation emails in order to increase the security of the users.
The company has email and SMS alerts. They also use PGP (Pretty-Good-Privacy) data encryption for privacy protection and authentication of the uploaded files.
Customer Support
Bitstamp's customer support is ready to go an extra mile to help resolve user's problems, and they typically responds within an hour. They have earned the respect of many users by giving honest replies to support tickets. They also work overtime as well as hire additional staff to handle the workload in times of need.
They have more than a decent support. Everyone loves them, including us.
The company can be contacted via email through info@bitstamp.net and press@bitstamp.net, and their phone number is +44 20 8133 5474.
There are no scam reports on the Web found. However, there are a couple of negative reviews in the recent past in our comment section below.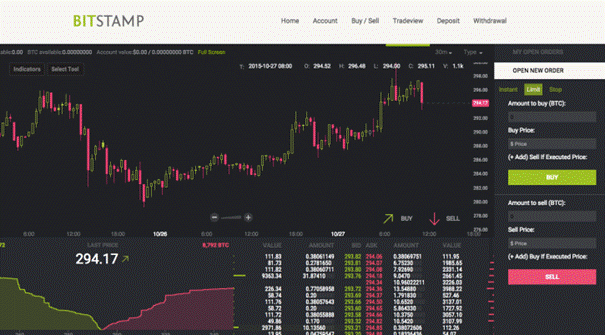 Bitstamp Graph
Bitstamp Mobile App Review
Bitstamp team has also launched a Bitstamp app for iOS and Android that enables traders to keep up to date with their accounts while on the go.
You can quickly check prices from the welcome screen, and log into the app using either fingerprint or face ID. It also incorporates real-time charts and a range of analytical tools, and users get to choose between a simple buy and sell interface or the more advanced Tradeview interface.
Some of the mobile app features of Bitstamp include:
Easy buy/sell interface for beginners
Tradeview charts for experienced traders
All currencies paired with USD, EUR and BTC
Instant orders of all types (market, limit and stop orders) available
Balances, transaction history and transaction details
Ability to remotely disable the app
Send/Receive crypto for free
Some additional features include a private mode which allows balances to be hidden, the ability to switch between sub-accounts, attachments in support forms, four order types, and notifications for open orders.


Here is how to get Bitstamp mobile app:
Install the Bitstamp mobile app on your device. Get it from:

Google Play for Android
The App Store for iOS

Once installed, open the app and press the "Start activation" button.
Agree to the Terms and Conditions to proceed.
Enter your User ID and your password and press "Next".
In case the Captcha puzzle appears, solve it to proceed with activation.
Enter your 6-digit two-factor authentication (2FA) code from your Authenticator app.
Choose the 6-digit PIN you will use to enter the app. This will let you access the app quickly without entering your User ID and password.
Enable or disable touch/face ID (on supported devices) and press "Finish activation".


The mobile app should now be activated and ready to use and you can view or deactivate all your active devices in your account's Mobile Access section.
Conclusion
Bitstamp is one of the most reliable cryptocurrency exchanges out there, with excellent connections in the industry and a high daily volume. It is also one of the relatively few exchanges who accept deposits by Bank Transfer and Credit Card.
It is obvious that their corporate background looks clean and they're willing to share information, which means that they don't have anything to hide.
Bitstamp Pros and Cons
Pros
Accepts Credit Cards and Bank Transfers
98% of coins are kept in cold storage wallets
Nice trading platform
High volume and liquidity
Cons
Only supports BTC/FIAT trades
Slightly higher fees if trading lower volumes
Offers few alternative coins
8% fee on credit card buys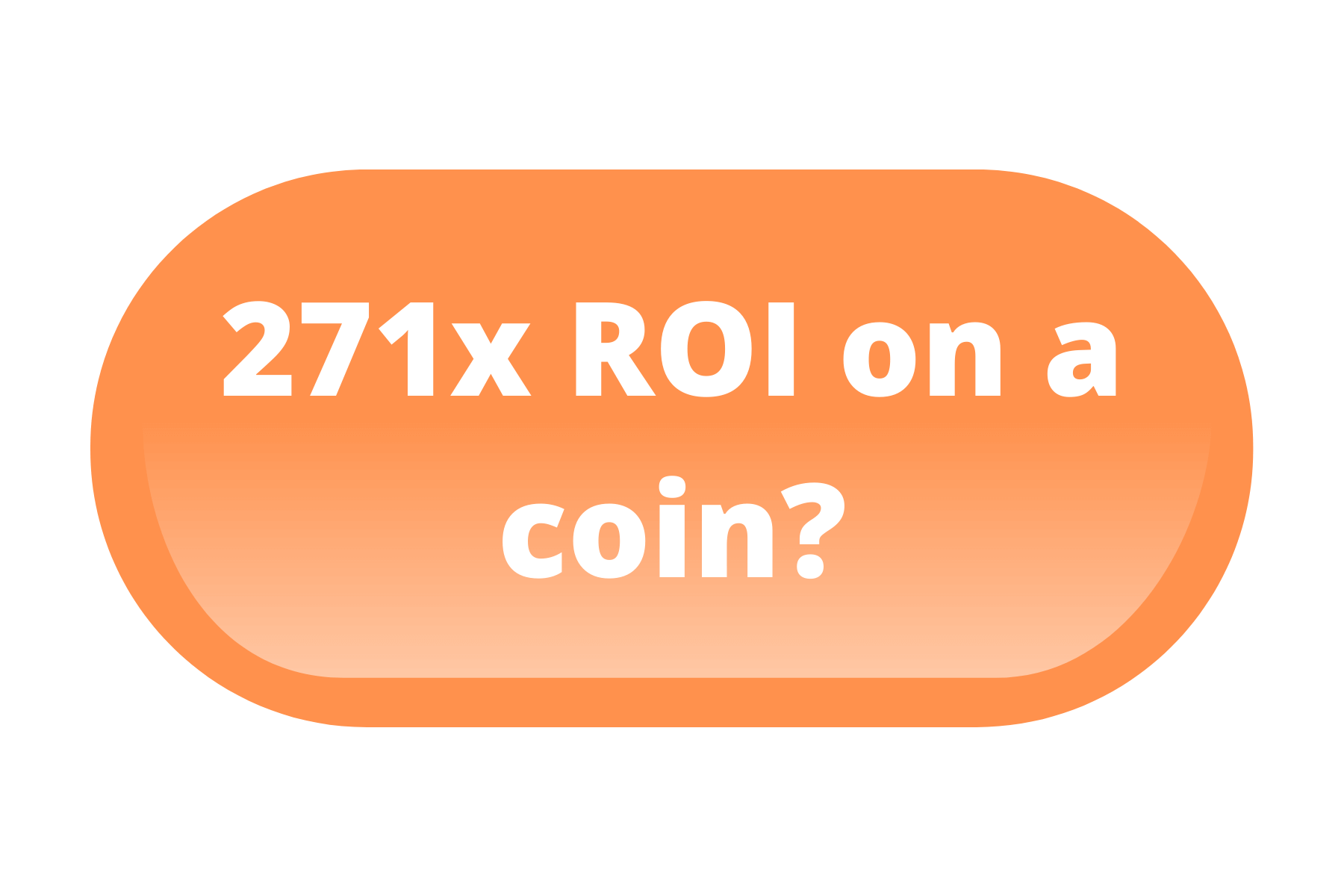 CaptainAltcoin's writers and guest post authors may or may not have a vested interest in any of the mentioned projects and businesses. None of the content on CaptainAltcoin is investment advice nor is it a replacement for advice from a certified financial planner. The views expressed in this article are those of the author and do not necessarily reflect the official policy or position of CaptainAltcoin.com