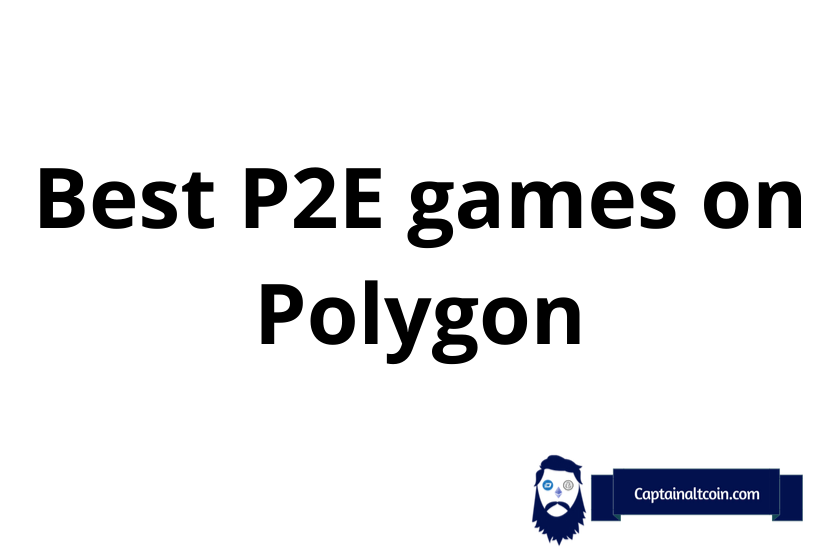 The Polygon, formerly Matic network, is an innovative protocol and a framework for building that merges the best things from the Ethereum blockchain and sovereign blockchains into a full-fledged multi-chain system. With the same security and interoperability that the Ethereum blockchain provides, at the same time, Polygon is cheaper and faster to use.
In the last decade, the online gaming industry has been on the rise, and there is a good reason for that. Especially during the previous year. Because of the COVID-19 global pandemic, people are spending a lot more time online.
And that led to a big rise in P2E games. Play-to-Earn (P2E) games are going viral and becoming a regular source of income for thousands of people worldwide.
In this article, you'll get an overview of the Best Play-to-Earn Games on Polygon. So, let's start.
What are Blockchain or Play to earn games?
---
It is estimated that there are currently 1 billion active online gamers worldwide. Numbers like this speak for themselves. Many players love their favorite games so much that most of them are willing to spend hundreds of dollars to get an upgrade of their avatar or access the coveted item in the game to help them.
Blockchain-based Play-2-Earn online games are set to break the game's rules by offering a fair playing field for everyone involved, providing their player's control and a steady source of income. By allowing players to earn cryptos as they play, P2E games pave the way for a different era in online gaming.
P2E blockchain-based games enable their users to earn or farm cryptocurrencies and non-fungible tokens that they can sell after that on the market. Players can collect items or tokens which they can sell just by playing the game regularly. Many of them are replacing their regular jobs and salaries by playing these blockchain games.
And to cash out, they just need to deposit earned crypto or NFTs to an exchange like Binance or Coinbase or some NFT marketplace.
Best NFT & P2E games on Polygon blockchain
---
Here is a look at six NFT and P2E games on the Polygon blockchain that are taking the online gaming industry like a storm.
Bloktopia
---
Bloktopia is a Skyscraper made up of 21-levels built on the Polygon. In the recognition to Bitcoin, 21-level represents 21 M Bitcoin. Bloktopia token holders are known as Bloktopians.
It is a decentralized metaverse with a different approach to combining a VR experience with the metaverse. It gives its users a possibility to learn about crypto, NFTs, DeFi, etc., in real-time.
Bloktopians have access to various crypto information and 3D content all in one place. They can earn revenue through building networks, real estate ownership, P2E games, advertising revenue, etc.
Users can play games and entertain their friends and others through a 3D first-person perspective of a virtual reality experience. With a simple builder tool, you can create artworks, scenes, challenges, and much more, and you can participate in events to win prizes. If you are an experienced creator, the SDK will provide you the tools to load Bloktopia with applications and games.
Suppose you want to buy or lease any real-estate property within Bloktopia. In that case, you will need BLOK (the native token of Bloktopia). Via an NFT mechanism, you will be able to buy items on the Bloktopia marketplace. You can also use BLOK for joining pre-sales, entering exclusive events, and staking.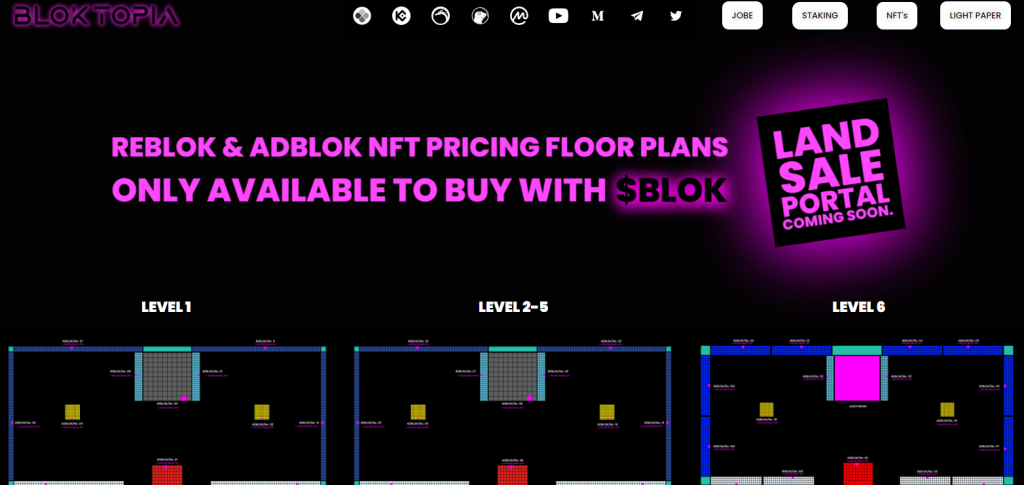 Aavegotchi
---
Aavegotchi is a playable NFT game backed by DeFi that runs on the Polygon network. It is 100% on-chain, and, unlike the many other NFT projects, Aavegotchi does not rely on any third-party app.
Based on Tamagotchi (a game from the late 90′, that we used to play and feed our virtual pets), Aavegotchi is a modern mix of that game and NFTs.
Aavegotchis are playable NFTs (adorable, pixelated ghosts) that you can buy, backed by the ERC-721 standard. Each Aavegotchi is different and has its own properties. You can pet your Aavegotchi, put new clothes on him, feed it and play various minigames with him.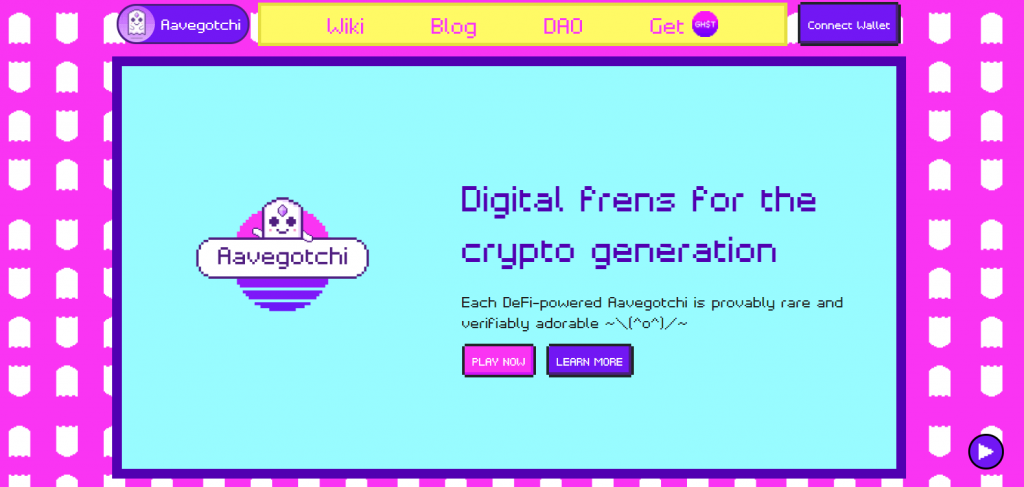 Their characters can be improved during the game. The more time and money you invest in your Aavegotchi, the rarer and unique it will be.
The fuel for the Aavegotchi is their native token called GHST. There is an upcoming metaverse called The Gotchiverse. You will be able to buy land in The Gotchiverse. This land will provide you with different tokens (FOMO, FUD, KEK, and ALPHA, known as ALCHEMICA) generations that you can farm for the opportunity for passive income.
Trade Race Manager
---
If you are looking to earn crypto by playing an online game, then Trade Race Manager is the right choice for you. Powered by GameFi, this play-to-earn game is free to play, and it provides you not just a good time but an opportunity to earn crypto.
Trade Race Manager has the most unique avatars and cars, and all of them are NFTs. More cars and avatars in your possession mean higher earnings for you.
Your Trade Race Manager (TRM) avatars give you the chance to obtain additional rewards for your affiliate program. With TRM NFT cars, you will gain bigger earnings from racing.
If you win a race, you will be rewarded in the form of IOI tokens. You can use them for trading, buying, or staking in the QORPO Wallet to get additional rewards. And, the more you HOLD – the more you will EARN!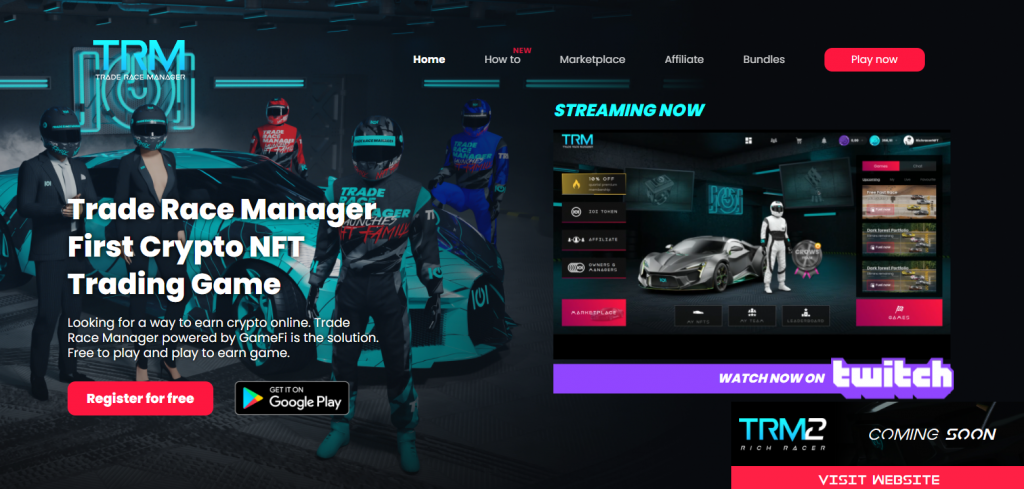 MetaSoccer
---
MetaSoccer is a soccer/football universe developed on the Polygon blockchain. It is a decentralized ecosystem where users can actively participate in various ways.
It is the first soccer-themed metaverse where players can manage their teams and generate income while playing. MetaSoccer universe combines three billion-dollar markets: soccer, sports betting, and online gaming, all united by blockchain technology and NFTs.
As the games we mentioned above, MetaSoccer is also part of a modern generation of online games in which players (users) can earn crypto while playing. As a player of the MetaSoccer, you can earn cryptos in various ways like winning matches, selling your players, borrowing players, getting sponsorship, betting, selling tickets, and in many other ways.
MetaSoccer is getting inspiration from real-life soccer, so as you train your team, you improve players' skills, and they are becoming better over time. In order not to create a game full of super players, all of them age over time, and their performance declines.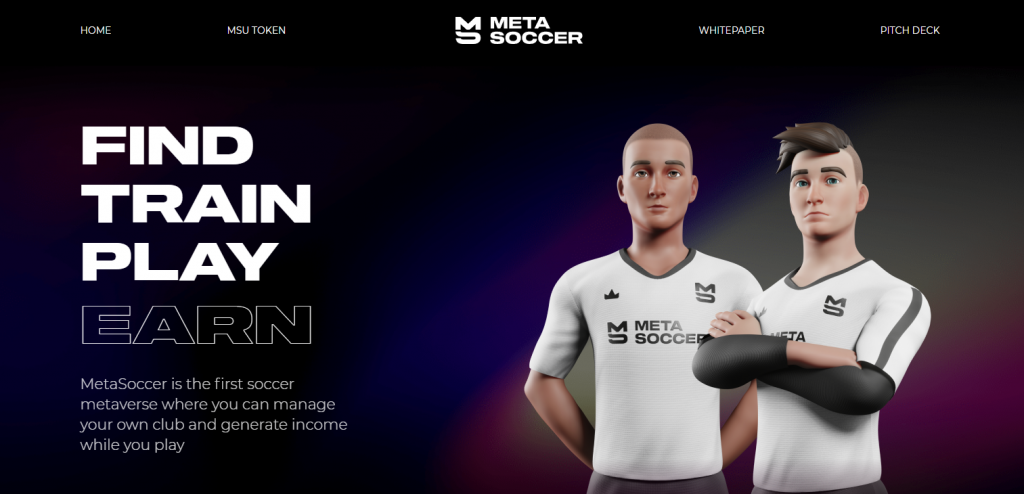 Every asset in this universe is NFT. In order to put the community at the heart of this MetaSoccer ecosystem, their team created the MSU token.
Crypto Unicorns
---
Crypto Unicorns is collecting and farming online play-2-earn games built on the Polygon blockchain. In this game, the gameplay is about amazingly unique Unicorns that are NFTs.
You can raise, breed, and collect amazing Unicorns, and each of them has different abilities that evolve as they grow.
Farming simulation is the primary game in Crypto Unicorns. In farming, you can purchase land as an NFT. You can combine your land with other players into neighborhoods. In this way, you can customize your Farm and show it to the other players of the Unicorn Multiverse.
RWB (Rainbow Token) is a token for the Unicorn metaverse. There are many ways to earn RWB. You can play several multiplayer games, stake your RWB, sell your Unicorns and land, etc.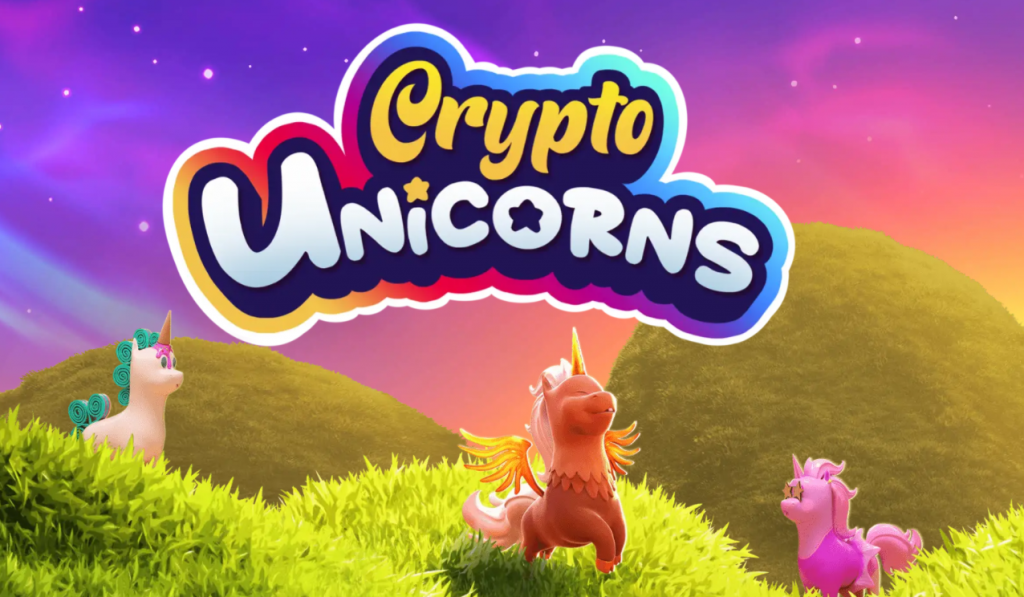 MoonieNFT
---
Last but not least, MoonieNFT is an innovative P2E platform, and in this gamified DeFi ecosystem, every NFT is 100% usable. With gamified yield farming and unique design, big prizes are guaranteed.
With your Moonie, you can participate in the Price Races, earn yield in The Research Lab, and compete with other Moonies while playing various games. Moonies are pixel art characters of the Moonieverse that represent what people are trying to find in the crypto sphere.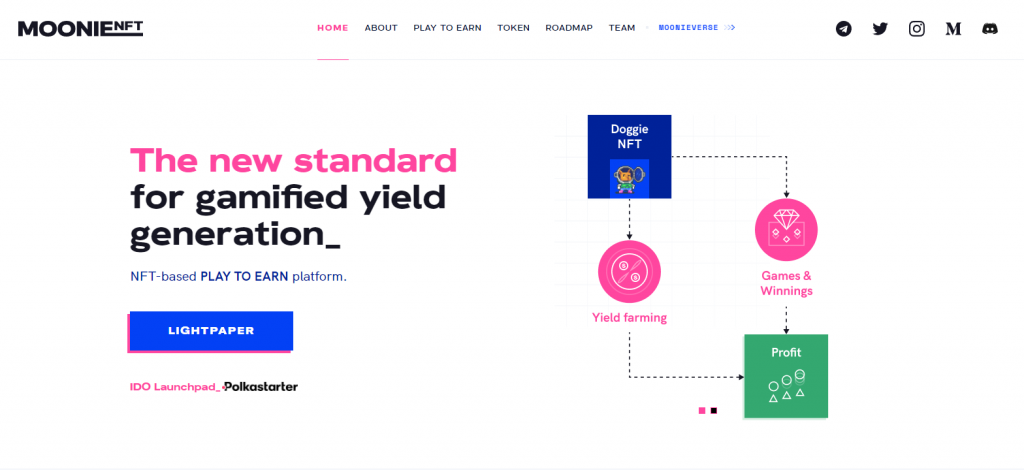 Using your Moonie, you can sit in a Rocket and compete in Price Races in order to win big prizes. And the longer you play, and with the better results, the more you earn. You can also deposit USDT and stake their MNY token to earn APY.
Conlcusion
---
Polygon is, however, a relatively new ecosystem. Although, given some more time, there will be many more great Polygon projects for sure.
Blockchain-based P2E games are also in the early stage of development. They are a new form of online video games that, through decentralized technology, provide a unique gaming experience. Besides the chance of playing your favorite game and at the same time earning cryptos, it also opens up the concept of a multiverse where specific things can be used across various games.
Even large video game companies, such as Ubisoft, have thought of switching to blockchain-based gaming technology. As we said, blockchain gaming is still in its infancy, and it will take time to be widely applicable.
Until then, enjoy and play the games we mentioned above, and earn your crypto now.
Read also:

CaptainAltcoin's writers and guest post authors may or may not have a vested interest in any of the mentioned projects and businesses. None of the content on CaptainAltcoin is investment advice nor is it a replacement for advice from a certified financial planner. The views expressed in this article are those of the author and do not necessarily reflect the official policy or position of CaptainAltcoin.com