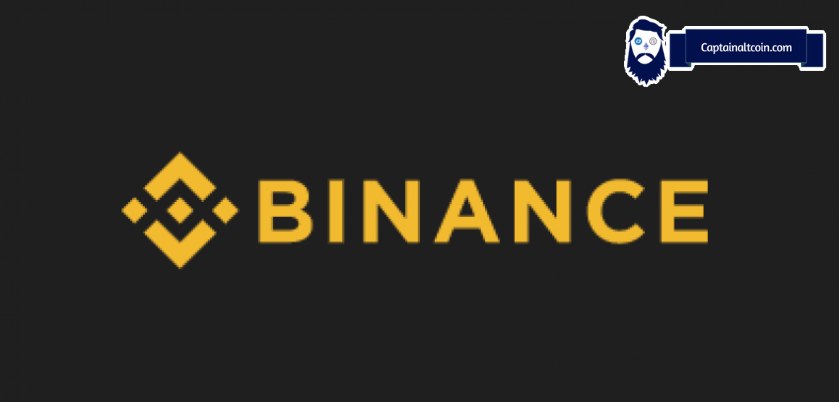 Binance exchange was launched much later than its competitors, but the team behind charismatic CEO Changpeng Zhao swept the market and its competitors and won the hearts of millions of traders, making it one of the largest and most trusted crypto exchanges today.
The exchange's revenue model is primarily driven by trading fees, with the maximum fee being 0.1% per trade. A variety of discounts are available to the standard 0.1% fee from periodic promotions, volume-based discounts, and, most notably, the use of the Binance native token (BNB) to pay fees.
Currently, users that pay trading fees with Binance Coin receive a 25% discount, with that number halving each year. To complement fixed fee trading, Binance has been exploring maker-taker trading as another potential option for order execution.

Binance pre-mined a total of 200 million Binance Coin prior to its public launch on July 14, 2017, and they intend to buyback and burn 50% (100 million Binance Coin) of the pre-mine token supply over time, resulting in a long-term fixed supply of 100 million tokens once the buyback is complete. Buybacks are scheduled to take place quarterly, funded by 20% of Binance's profits.
Best Binance Coin Wallet – List
---
We generally advise anyone who has worthwhile amount of crypto to store it on one of the hardware wallets (here is a table of the best ones):
Trust Wallet (Mobile)
---
Trust Wallet is non-custodial and easy to use mobile wallet app that allows you to store, receive, and send cryptocurrency tokens on the Ethereumblockchain. Trust Wallet can be downloaded for free directly from the Google Play Store as well as Apple's App Store.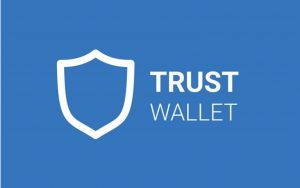 Trust Wallet supports all major coins and almost all ERC-20 and ERC-223 tokens such as Ether(ETH), Ethereum Classic (ETC), OmiseGO(OMG), Qtum(QTUM), Binance Coin (BNB), Maker (MKR), Augur(REP), VeChain(VEN), ICON(ICX), Aeternity(AE), 0x(ZRX), Zilliqa(ZIL) and many others.
Notably, for iOS, it is closed source, while for Android, it is open source for security reasons. On the security aspect, Trust wallet does not access information by users.
Private keys are stored locally, and you do not have to pass any KYC information or register an account to use Trust Wallet. Wallet also acts as a mobile web 3.0 browser so you can use it to interact with all dapps that run on Ethereum blockchain.
For increased security, you can add multiple layers of security features like biometric marker authentication systems like PIN and fingerprint scanning.
Ledger Nano S (Hardware Wallet)
---
Ledger Nano S is a hardware wallet from a French start-up that is designed for users who want increased security.
It's like a USB drive that connects to any USB port and acts as another source of protection. Nano S only starts up when plugged into a computer (or mobile device) because it doesn't have a battery.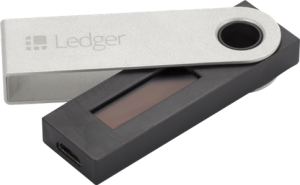 This wallet doesn't come with an anti-tampering sticker. The reason for that is because its cryptographic procedure checks for integrity of the instrument when powered on.
The Ledger also comes with two side buttons for confirming transactions and an OLED screen. The Nano S comes at a very competitive price and is one of the cheapest multi-currency hardware wallet. Read our full Ledger Nano S review here.
When you configure your Ledger as a new device, you have to set up your pin code to secure your wallet. After that, note down your 24-word recovery phrase and store it in a safe place. You can use this recovery phrase anytime to restore your Bitcoins.
With this wallet, you need not worry about the safety of your coins (such as Binance Coin) because your private keys are stored offline. You can use the Nano S on any computer or Android phones with GreenBits or Mycelium.
The current list of Ledger supported cryptocurrencies:
BTC – Bitcoin
ETH – Ethereum (Wonder what is the best wallet for ethereum? Click here to find out.)
ETC –Ethereum Classic
STRAT – Stratis
DASH – Dash(Read here more aboutthe best DASH crypto wallets.)
ZEC – Zcash(Z-addresses not supported)
DOGE – Dogecoin
LTC – Litecoin(Other top LTC wallets are mentioned in this article.)
XRP – Ripple (other good Ripple wallets)
XMR – Monero(best Monero wallets)
almost all other relevant coins in the market.
Note: It's highly recommended that you always use a hardware wallet when you have a lot of Bitcoinsor altcoins. Choose Ledger for the best Golem hardware wallet.
Pros: Great support, very secure, beginner friendly, competitive price.
Cons: More security = less usability (this is a problem with all cold wallets).
Trezor (Hardware Wallet)
---
Trezor is the world's first Bitcoin hardware wallet. Presented by SatoshiLabs, a Czech Republic-based company, Trezor has a reputation for providing top-notch security, protecting against both physical and virtual theft. Trezor is a small device with an OLED screen. It connects via a USB to your personal computer or phone.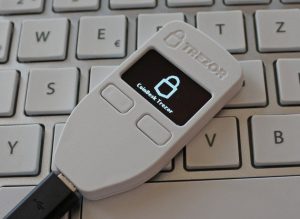 This wallet is the perfect solution for storing a large amount of Bitcoins in order to keep them out of harms way, and its fundamental purpose is to store your private keys offline and sign transactions. Furthermore Trezor supports Chainlink, however, what Trezor lacks in style, it more than makes up in the security department and it sets the gold standard for crypto security.
The initial setup of Trezor is a bit different from the Nano S. Here is a full guide and review of Trezor hardware wallet.
With Trezor, when you first connect it to your PC, it shows a nine digit pin code on its OLED screen, and you need to enter the same pin code by clicking on your corresponding PC screen. This code is generated randomly every time you connect Trezor, and makes sure that even if your PC is compromised with malware, your private keys will still be safe with Trezor.
You will be asked to write your 24-word recovery seed after entering the pin. Again, your recovery key is the only way to restore your Bitcoins, which means that you need to keep it.
It's important to note that an additional passphrase can be added to the 24-word seed, which provides extra protection, because anyone who finds someone else's 24-word seed is free to access the funds. If the optional passphrase is added, then an attacker wouldn't be able to access funds without both the passphrase and the seed. The passphrase cannot be recovered if it is forgotten.
After that, using Trezor is pretty similar to the Ledger.
Trezor currently supports wide range cryptocurrencies, including:
BTC – Bitcoin
ETH – Ethereum
ETC – Ethereum Classic
DASH – Dash
ZEC – Zcash
DOGE – Dogecoin
LTC – Litecoin
NMC – Namecoin
Trezor is currently available for OS X (version 10.8 and higher), Windows (version 7 and higher), and Linux. It can also be used with Android devices.
It can be used with apps such as Multibit HD, Mycelium, and TREZOR Wallet.
It costs $99 and is available in 3 colors – black, white, and gray.
Pros: Supports additional wallets and altcoins, easy to use and intuitive interface, extremely secure wallet.
Cons: Expensive relative to its competitor.
Atomic Wallet (Mobile and Desktop)
---
Atomic Wallet works as a decentralizedwallet platform for custody-free, immutable, cross-chain, and transparent cryptocurrency trading. The trading takes place on the wallet's decentralized atomic swap exchange. This exchange lets users operate without the need to register and perform annoying and privacy intruding KYC/AML verifications. It also offers its users the ability to trade their tokens in a more classical manner via integrated ShapeShift/Changellyplug-ins.

Atomic can store over 300 cryptocurrencies (including Zcash) and is currently available for Windows, macOS, Ubuntu, Debian, and Fedora operating systems. Android and iOS versions were also launched recently. The project has some serious names like Konstantin Gladych (co-founder and CEO of Changelly.com) and Charlie Shrem (founding member of the Bitcoin Foundation) behind it. Some of the wallets features include:
Intuitive and user-friendly interface
Impressive cryptocurrency support
Lets you buy crypto with a credit card
Atomic swaps and ShapeShift/Changelly trading are available
Custody free with local data storage
A 12-word backup phrase that can be exported
Flexible Market order margin and fast rate update
Trading history blockchain storage
Constant development support
The wallet also has some drawbacks. Besides not supporting shielded addresses for Zcash, it has some general flaws like not being open source and not having multisig/2FA features.
Here is a full review of Atomic Wallet.
Coinomi Wallet (Mobile and Desktop)
---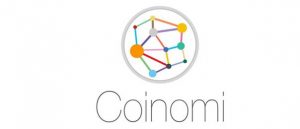 Coinomi is a popular wallet solution for people who prefer to store their cryptocurrency on mobile devices. It allows you to store securely, manage and exchange Bitcoin, Ethereum, and more than 500 other blockchain crypto assets. It was launched in 2014 by blockchain technology experts with a "proven track record in Fintech, cryptocurrencies, and entrepreneurship." Originally available only for iOS and Android, it saw a desktop version released back at the tail end of 2018. It offers the same features as the wallets above and more:
One-click cross-chain payment processing
User-friendly
Best cryptocurrency support of the bunch
ShapeShift/Changelly integration
Crypto purchases with fiat
Local sensitive data storage
SegWit integration
Auto-inclusion of forks and airdrops
No KYC requirements
Dynamic fees
Passphrase which can be used to recover your wallet
Constant development support
It does lack some desirable security features like 2FA or PIN/fingerprint locking.
Read also:
CoolWallet S
Archos Safe T Mini review
Exodus Wallet (Desktop)
---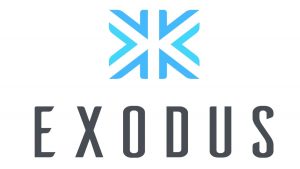 Developed by JP Richardson and Daniel Castagnoli, Exodus is a multi-cryptocurrency product that provides a portfolio + exchange + wallet for your digital assets (such as Binance Coin) in one package. Looking to spearhead the movement of returning control of people's assets into their own hands via blockchain, the digital wallet has seen support from crypto figureheads like ErikVoorhees, Ricardo Spagni, and Roger Ver.
The crypto wallet supports almost 100 cryptocurrencies (including Zcash) with more digital assets in the pipeline and is available for download on Windows, Linux, and Mac. Exodus offers some useful features to its users:
Well-designed, intuitive user interface suitable for beginners
Multi-asset wallet
Interesting color-coded, pie chart-like portfolio design
Quality charting and market tracking tools
ShapeShift integration
One-click e-mail restore feature
12-word generation phase
Local data storage
Community-praised support structure made up of engineers and written/video materials.
Interestingly enough, the wallet themselves published an article called "Top 10 reasons to not use Exodus" in which they decided to reveal their shortcomings for the sake of transparency and honesty. You'll notice there that there are some weaknesses to the project, namely it being a light wallet, not being 100% open source, not being suitable for professional traders and power users, not being present on mobile platforms, and not offering the ability to exchange crypto into fiat. We can also add its lack of 2FA, fees of 1-3% for transactions, and a lack of hardware wallet integration to Exodus' list of negatives.
Here is a full review of Exodus wallet.
Binance Exchange Wallet
---
This is, of course, the least safe option as it means you do not control your own keys, and your keys are stored on Binance servers. Even though Binancehas proven to be one of the safest exchanges on the market, it is still a honeypot and under a constant onslaught of hackers trying to steal users' coins.


The Binance architecture includes CCSS and ISO/ICO_27001:2013 security protocols. For account security, the platform offers users the option to activate Google Authenticator and 2FA to verify withdrawals and security modifications. Users must activate one of these features in order to verify an account.
Binance's privacy policy states that the platform does collect user information and stores the data on its servers. Users concerned with privacy can click the "Privacy" tab on the main Binance site if they want to review the details of the Binance policy in full.
The only reason it would make sense to store your (such as Binance Coin) on the Binance exchange is if you are an active trader. In that case, you can also use Binance mobile apps, available both for iOS and Android.
Coinbase Wallet (Mobile)
---
First and foremost,Coinbase is a cryptocurrency exchange. But they also offer a standalone mobile app that is a wallet for storing your coins.


Coinbase Wallet is an excellent platform for both digital currency experts and beginners.
This wallet requires you to register an account before using it, and it can be connected to your Coinbase account (but it is not mandatory). It can also be used as a web 3.0 browser so you can interact with Ethereum dapps via Coinbase Wallet.
Coinbase Wallet also supports 2FA, which makes it a differentiating feature and another way to keep your digital fortune safe.
One big drawback of Coinbase Wallet is that it is a custodial wallet, meaning – your keys are stored on Coinbase servers.

This means your coins and your credentials are stored along with many other users' data, which makes Coinbase a big-time hacking target. If those malcontents ever succeed, then you'll likely get hurt right along with Coinbase. On the positive side, however, Coinbase is a very well-funded U.S.-based company that has devoted significant resources to maintaining and securing its exchange, so your data is very well protected.
Copay Wallet (Mobile and Desktop)
---
Copay Bitcoin Wallet (whose software is free) is an open-source cryptocurrency wallet driven by BitPay, a popular Bitcoin gateway.

It offers a simple front end with good support for advanced features, and it does so not only across mobile devices but desktop operating systems (OSes) as well.
Copay is a Hierarchical Deterministic wallet which means that funds in the wallet can be restored using old backups, reducing the risks of losing your coins. The extra layer of security of using different addresses for each bitcoin transaction is also a positive security feature alongside multisignature capabilities. Copay allows users to check prices in over 150 currencies.
Binance Chain Wallet
---
Users can store their funds securely outside of trading systems using blockchain wallets. But most crucially, wallets enable user interaction with nativedAppsin the case of smart contract networks like Binance Smart Chainand Ethereum. Despite being only a few years old, Binance Smart Chain already offers a diverse range of decentralized applications.
The official Binance cryptocurrency wallet for accessing Ethereum, Binance Chain, and Binance Smart Chain is called Binance Chain Wallet. It enables you to connect to thousands of projects on several blockchains and safely store your cryptocurrency.
With the browser extension wallet, you can simply swap BNB for other tokens, create NFTs, or engage in yield farming. Chrome, Firefox, and Brave are currently supported by the Binance Chain Wallet.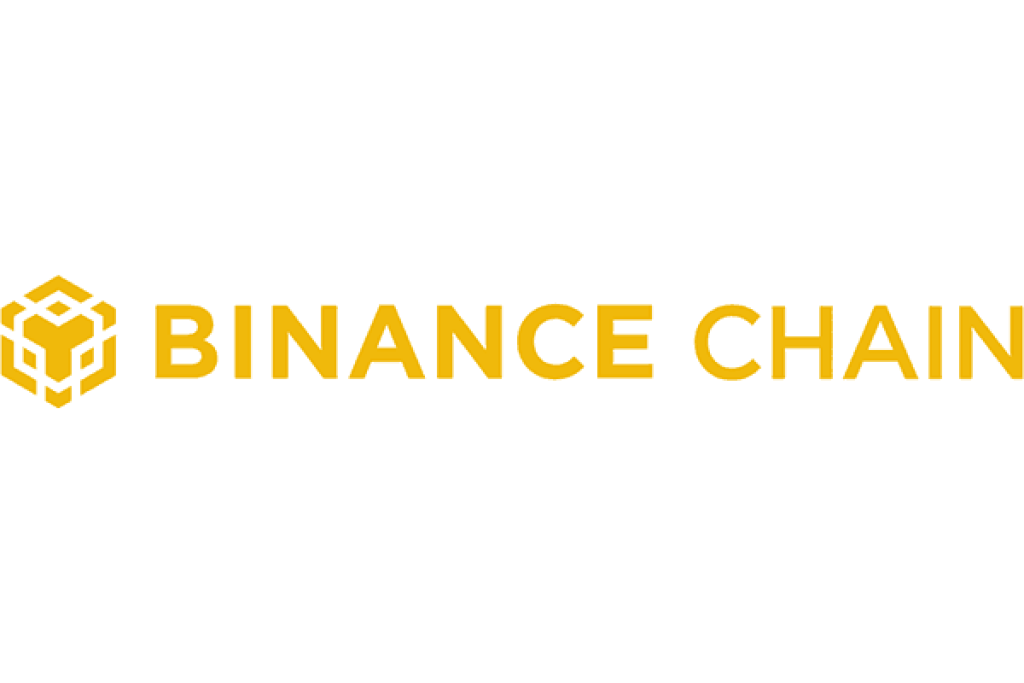 What makes Binance Chain Wallet unique?
The Binance Chain Wallet first resembles other extension-based wallets. However, there are a few characteristics that set Binance Chain Wallet apart from the competition. If you already have a Binance account, Wallet Direct makes it simple to connect it to your wallet. When transferring digital assets between the two, you can avoid copying and pasting addresses by using this feature.
Additionally, you can register for the Binance Chain wallet through tKey using your Gmail account. You can retrieve your wallet using two of the three available techniques if you misplace it:
Using the Gmail login
Utilizing a local device
With the password, you set up for your account
Using tKey can be beneficial because maintaining the security of your private keys is a huge job.
Anyone who is unfamiliar with cryptocurrency wallets will find it very simple to get started using Binance Chain Wallet, thanks to these two features.
---

CaptainAltcoin's writers and guest post authors may or may not have a vested interest in any of the mentioned projects and businesses. None of the content on CaptainAltcoin is investment advice nor is it a replacement for advice from a certified financial planner. The views expressed in this article are those of the author and do not necessarily reflect the official policy or position of CaptainAltcoin.com