Zaif Review – Fees, Supported Coins & Countries, KYC, Payment Methods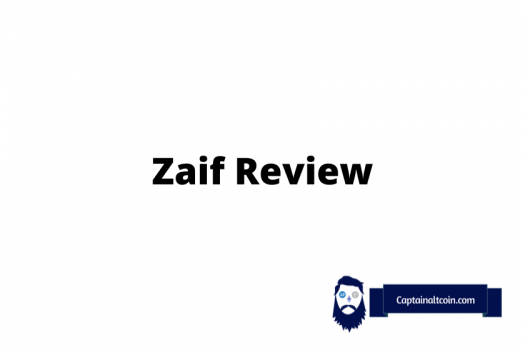 Zaif Review – Fees, Supported Coins & Countries, KYC, Payment Methods
A variety of services and features to traders such as buying and selling crypto, spot and margin trading, Zaif's referral program, or Manepa card
It is regulated by the Japanese Financial Services Agency (JFSA).
No maker fee
Easy to use 
Pays special attention to security and safety measures 
Zaif Overview
---
In today's crypto world there are various exchanges investors can choose from. In fact, it can be a bit overwhelming for them to decide which one to use and find the one that suits their goals and needs the most. This is why we are constantly investigating crypto platforms so that we can make that decision easier for you.
In this article, we will take a close look at one of the crypto exchanges that offer a few exciting features to its users. The name of the exchange is Zaif.
Zaif is a cryptocurrency exchange that was launched back in 2015, so it is not a new player on the crypto market, rather it has established its market position.. It is a Japanese cryptocurrency exchange owned by Tech Bureau and the exchange is widely considered as one of the most popular ones in Asia. Zaif's headquarters is located at Orix Honmachi Building 4F, 1-4-1 Nishihonmachi Nishi-ku, Osaka-shi, Osaka Japan.
Zaif has been operating in the Japanese crypto market before their crypto regulations. In fact, Zaif paved the way for cryptocurrency regulations in Japan and was officially the first licensed cryptocurrency exchange by the Japanese Financial Services Agency (JFSA). 
Even though Zaif is based in Japan, the platform is open to traders all around the world and has its website translated into Japanese and English. When you look deeply into Zaif exchange, it looks like it has a lot of users and is growing rapidly. But, can it be trusted? Is the hype real? Without further ado, let's jump into details. 
Services & Features
---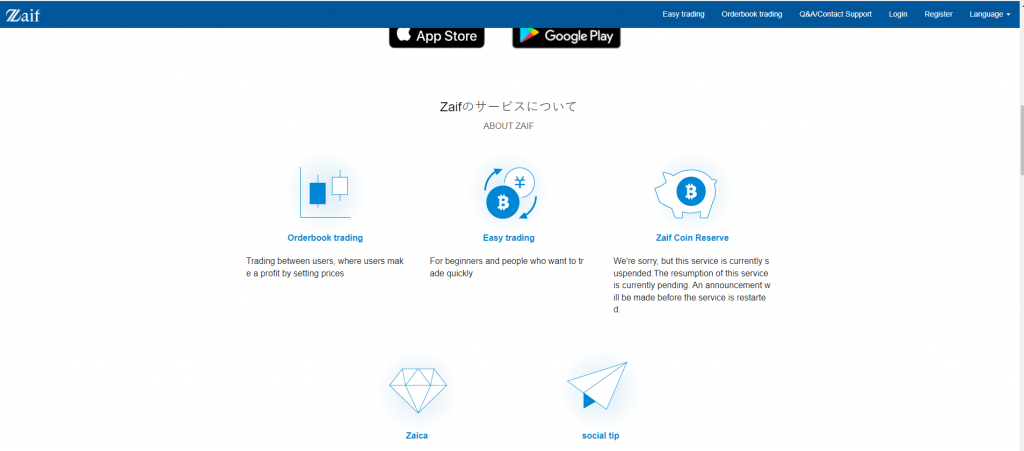 Zaif offers a variety of services and features to traders such as buying and selling crypto, trading, Zaif's referral program, or Manepa card. So, let me break each one.
Buy & sell crypto – Easy trading
---
On the top menu of Zafi's homepage, you can find the "Easy trading" section. From there, you can actually deposit funds to your Zaif account and buy cryptocurrencies such as Bitcoin or Ethereum. The whole section looks pretty well organized, the buy button changes the interface to blue color, and the sell button changes it to pink color. 
However, one of the downsides of the Zaif exchange is the limited number of cryptocurrencies available for traders. More about that later in the article.

On the right side of the "Easy trading" section, you can check your trading history and be a part of the "general chat". Although, the whole chat is in Japanese, so if you do not know the language, it is pretty irrelevant.
Orderbook trading
---
Besides the easy or fast trading, Zaif offers to its users trading in the order book. For those not familiar with the term, an order book is actually an electronic document of an asset's buy and sell activity on a crypto platform such as cryptocurrency exchanges (or Zaif in this case). In fact, an order book shows a smooth view of an asset buy recording its buy and sell orders. 
Margin trading
---
Zaif offers users margin trading as well which is pretty nice since a significant part of crypto exchanges does not offer it to users. This type of trading brings higher risks, so that is why a significant part of the crypto trading platforms decide to go around it. 
With Zaif, users can trade on margin with a leverage of up to x7.7. The margin trading feature is most suitable for experienced traders. In other words, my suggestion is always to not go there if you are a beginner due to higher risks. 
Zaif payment – a referral program
---
Zaif payment is a part of Zaif's referral program. The referral program is quite standard – you get payments for invited users. You can share the invitation link on various social network platforms and each user who registers on the exchanges will become your referral. Then, you can become eligible for two types of bonuses:
1,500 Yen when your referral goes through the verification process;
10,000 Yen if your referral trades more than 1,000,000 Yen within a month
Bonuses are received in Yen and transferred to your Zafi's account.
Manepa card
---
Zaif has its own card called the Manepa card. You can order the card and link it to your Zaif account. The card allows you to shop at all offline stores that accept Yen. 
Zaif supported coins
---
The limited number of supported coins is one of the downsides of Zaif exchanges. In fact, besides Bitcoin and Ethereum, there are only a few more available – Fisco Coin (FSCC), CAICA Coin (CICC), Nekkoin (NCXC), XYM, NEM (XEM), Bitcoin Cash (BCH), and MonaCoin (MONA).
Zaif deposits & withdrawals
---
On Zaif, you can make fiat deposits and withdrawals, but only in Yen (Japanese national currency). Go to the "Easy trading" section on the top of Zaif's homepage and from there you can make deposits to your account. So, this is suitable for local traders, but not exactly for foreign ones. Deposits and withdrawals are available in crypto as well.
Fees
---
Zaif does charge deposits and withdrawals fees, but it depends on the asset and channel that you want to use. For example, for a bank transfer in Japanese yen, the fee is JPY 385 for transfers up to 30,000 yen. The Ethereum withdrawal fee, depending on the withdrawal channel, can be ETH 0.01-0.05.
Methods
---
At Zaif, you can deposit through both wire transfer and credit cards. This can be particularly helpful for complete beginners who still do not own any crypto.
Zaif Trading Fees
---

Spot trading fees
---
As most of you probably know, most exchanges charge both maker and taker fees. For those not familiar with these terms, maker fees are the fees paid by the traders who make a new trade entry in the order book. Taker fees are charged to traders who want to enter at the best available entry price.
To be completely honest, I have analyzed more than 20 exchanges at this point and Zaif is the first one that does not take the maker fee (it is 0.00%). In fact, maker and taker fees are fixed and do not depend on the crypto assets, trading volume, or the size of the trades. The fees are 0.0 / 0.1% for all pairs. The only exceptions are BCH/JPY and BCH/BTC – for those, the commission is 0.0 / 0.3%.
Margin trading fees
---
The margin trading fee on Zaif is 0.7%. The lending fee per day is 0.039%
Does Zaif require KYC?
---
Yes, if you want to use all features (with no limits) you should go through the required KYC (Know Your Customer) verification process. Furthermore, Zaif charges a so-called "Account maintenance fee" if you did not go through the KYC. This is a way they use to prompt users to verify their accounts. 
Zaif supported countries
---
Zaif is currently available in more than 190 countries. From Australia to Seychelles. 
Are US investors allowed on Zaif?
---
Based on the available information, US investors are not allowed in Zaif. In my opinion, this is always a negative side for the exchange since the US market is still (by far) the biggest crypto market in the world. 
How to start with Zaif? (steps like registration, activation, verification, etc)
---
Registering an account with Zaif is a pretty straightforward process. You need to enter your email, strong password, and then verify your email with the link they sent you to your inbox. A fairly standard process. 
When you finish registering, the platform prompts you to go through the verification process and set up your 2FA (two-factor authentification).

ID verification process might be a bit overwhelming since, except the standard ID documents, the exchanges request various information about you – your profession, yearly income, the status of financial crypto assets, debt, etc. Fairly unusual actually for the exchange to request all these data, but looks like Zaif indeed wants to know everything about their users. 
Does Zaif have a Native Token?
---
Yes, Zaif does have a native token, called Zaif Token (ZAIF). At the time of writing (December 2021), ZAIF was priced at $0.00300041 with an all-time high back in February (~$0.006). 
Besides its native exchanges, you can buy ZAIF on eToro as well.
Is Zaif legit and safe?
---
Zaif should definitely be considered as one of the safest and most secure exchanges in the crypto world. They have the latest SSL encryption protocols and store their users' funds in segregated offline cold storage accounts. These methods prevent any hacker attacks. Moreover, Zaif prompts its users to set up additional protection measures such as 2FA (two-factor authentification).
As already mentioned above, Zaif requests a variety of details when it comes to your financial status – they want to protect their users from losing money. 
However, Zaif did suffer a hack where over $60 million worth of Bitcoin were stolen from users' hot wallets.
Is Zaif Regulated?
---
Yes, Zaif is regulated by the Japanese Financial Services Agency (JFSA). In other words, Zaif is a completely legit cryptocurrency exchange. 
Conclusion
---
Zaif is a cryptocurrency exchange that is widely popular in Asia and definitely one of the best ones in Japan. But, Zaif is more than just Asian exchanges – it is used all around the world since it is supported in more than 190 countries. Zaif is suitable for beginners since the platform is fairly easy to use and it supports fiat deposits (only in Yen though) so you can use the exchange even if you have not owned any crypto so far. 
Zaif offers a variety of features and services to advanced and experienced traders as well such as margin trading.
Zaif does have its downsides with the biggest one probably being the fact that the exchange is suitable mostly for traders located in Japan. Besides the Japanese version, there is an English one as well, but the fiat currency of the exchange is Yen which can be a dealbreaker for some traders living outside of Japan. 
Keep in mind that these are only my opinions based on my thorough investigation of the exchange. Please do your own research before deciding whether you want to use the Zaif exchange or not.
At this point, it is good to note that all opinions and suggestions written in this article are not considered financial advice.
Read also:
FAQs
---
Let's look at some of the frequently asked questions when it comes to the Zaif exchange.
PROS
A variety of services and features to traders such as buying and selling crypto, spot and margin trading, Zaif's referral program, or Manepa card
It is regulated by the Japanese Financial Services Agency (JFSA).
No maker fee
Easy to use 
Pays special attention to security and safety measures 
CONS
The limited number of cryptocurrencies supported 
Fiat deposits and withdrawals are available only in Japanese Yen
The onboarding process is overwhelming 
It was hacked

CaptainAltcoin's writers and guest post authors may or may not have a vested interest in any of the mentioned projects and businesses. None of the content on CaptainAltcoin is investment advice nor is it a replacement for advice from a certified financial planner. The views expressed in this article are those of the author and do not necessarily reflect the official policy or position of CaptainAltcoin.com