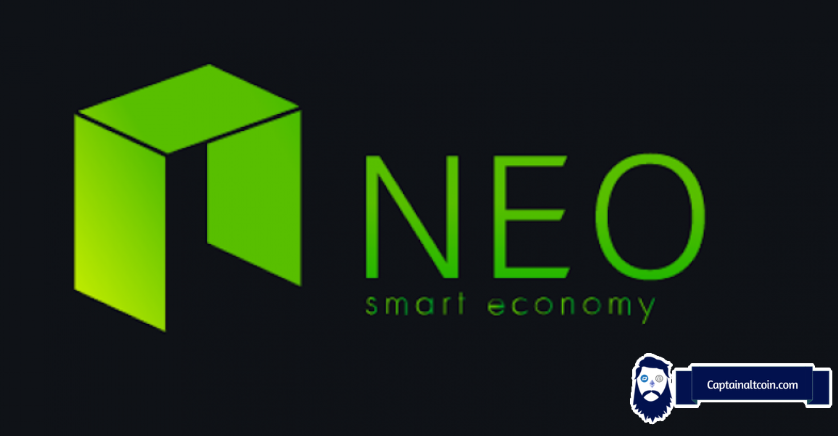 Today I am going to discuss one of the new blockchain platforms that are currently making waves in the cryptocurrency world – NEO.
Originating in China and formerly known as Antshares, NEO is also known as  "Ethereum Killer" and "Ethereum of China". NEO is considered by many to be an upgrade or at least a competitor to the Ethereum blockchain.
Thanks to its amazing technology that allows for building decentralized application with many programming languages, NEO has already become Cryptocurrency of the Year. At the start of 2017, the price of each NEO was $0.14, and within a period of 8 months, it skyrocketed up to $51. However, after the correction, it has settled down to its current price of around $37.
Aside from NEO, another cryptocurrency, known as GAS (formerly Altcoins), is available through the same blockchain. This currency is the actual coins used in the system, as opposed to NEO, which only represents the shares. Having started off in July 2017, valued at $1.78, GAS is currently trading at around $29.
Although the market growth of NEO in 2017 has been phenomenal, NEO's project development hasn't grown at the same pace, and it is still lagging behind basic infrastructure like wallets that deal with the GAS cryptocurrency. Moreover, some scam NEO wallets bring in more confusion to this speculative market.
However, despite the delay in providing a full infrastructure, it would be wrong on my part to say that NEO doesn't have any good wallets. However, many NEO users are still facing a lot of basic problems.
Here are some of the challenges that NEO users/HODLERS face:
Users don't know which NEO wallets are legit and which wallets are scams.
Users don't know which NEO wallets support sending and receiving of NEO and GAS.
They don't know which NEO wallet generates GAS and which does not.
They are not sure which NEO wallet to use.
All that said, NEO is relatively a new project, which is why it doesn't have many wallet options available yet, unlike Ethereum, which has many reliable wallets. But to support early adopters, there are still a few good options for storing it your NEO and GAS safely.
Where to store NEO? However, after due research, I have found these 8 wallets to be the best because they are safe and reliable for storing your coins, and they allow NEO users to get the most out of their cryptocurrencies.
The Top 9 Best NEO Wallets
---
We generally advise anyone who has the worthwhile amount of crypto to store it on one of the hardware wallets (here is a table of the best ones):
---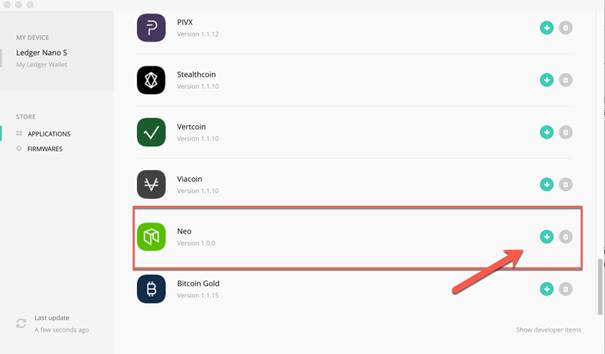 If you are planning to hold NEO for the mid-term or long-term, then a hardware wallet is your best bet to keep it safe and secure. In the last quarter of 2017, Ledger Nano S added support for the NEO wallet, and it works with the NEON wallet. You will also be able to claim your earned GAS using Ledger Nano S + NEON combination, and the best thing that I liked after using the combination of Ledger Nano S + Neon wallet is that I didn't have to enter the private key or keep it on my computer.
This greatly reduces the chances of getting hacked. Apart from that, one can send NEO or GAS only when they have access to my Ledger Nano S hardware device. This makes Nano S the most secure wallet for holding NEO. Ledger Nano S also supports other cryptocurrencies. You can find all supported cryptocurrencies listed here.
---
Developed by the City of Zion, NEON Wallet is one of the best NEO wallets available right now in the market. This wallet is not developed by the official Neo team, but NEO developers have reviewed it thoroughly and found it to be 100% safe.
It is a lightweight NEO Desktop Wallet that allows you to store, receive, and send both NEO digital assets, i.e. (NEO and GAS tokens). This is a great wallet for beginners.
The awesome thing about it is that if you hold NEO cryptocurrency in the NEON Wallet, you can claim your automatically generated GAS.
Remember: You won't be entitled to the free GAS if you hold your NEO on an exchange.
While using the NEON Wallet for your NEO funds, you need not worry about security because NEON Wallet does not store information about your private keys, which means you control your funds.
Note: It's highly recommended to store a copy of your private keys in a safe place because if you ever lose your Private Key, you will end up losing your funds.
The NEON wallet is currently available on Linux, Mac, and Windows operating systems (in English only).
Setting up this wallet is really very easy. Check out the introductory video of NEON Wallet below:
Download NEON Wallet for Windows, Mac, or Linux
---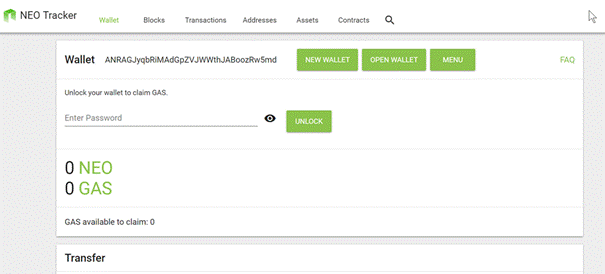 NEO Tracker Wallet is a web-based wallet that has been developed independently from NEO. It is written in Javascript and allows NEO holders to interact with and explore the NEO blockchainvia the web.
Developed as an open-source project, the NEO Tracker officially acts as an offline wallet as it uses your machine's browser to generate the necessary data, and nothing is ever stored on NEO Tracker's servers.
It allows you to store, send and receive NEO and GAS, as well as to claim any GAS generated relating to the amount of NEO that they hold.
The NEO Tracker wallet was not developed by NEO developers. However, it uses some best practices to ensure the safety of your funds. When you generate a NEO wallet using this, it gives you a Keystore file to download. The file contains your keys in an encrypted form.
Check here for more specific details on the development.
NEO Tracker is extremely user-friendly, hence the best one for beginners, and setting it up is very simple:
Go to the NeoTracker site and click on "New Wallet."
Enter a Password
Download Keystore (Make sure to keep this file safely)
Copy the Private Key (Make sure to keep this safely)
Now, you will see your NEO Wallet.
Currently, the NEO Tracker wallet is available through the Chrome and Edge internet browsers (in English only).
NEO GUI (Desktop Wallet)
---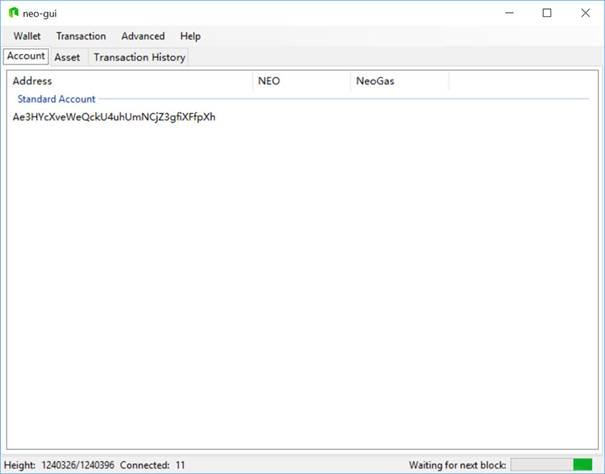 The NEO GUI wallet is one of the 'official' desktop wallets for NEO. This means that it was developed by the NEO developers.
It is a GUI wallet, meaning it will allow users to interact with it via a graphical user interface.
The NEO GUI is a synchronizing wallet, which means that it downloads the blockchain onto your system. This can take a significant amount of time to download, as well as take up a lot of space on your hard drive. Once the sync is complete, NEO GUI allows users to create a new wallet with password protection and also allows users to take a backup of their wallet by importing their private key in WIF or HEX format.
As expected, this wallet will also allow you to store, send and receive both NEOassets (NEO and GAS), along with GAS generation rewards for holding your NEO tokens.
The NEO GUI wallet is currently available only for Windows 7 SP1 and later (in English and Chinese only).
NEO CLI (Desktop Wallet)
---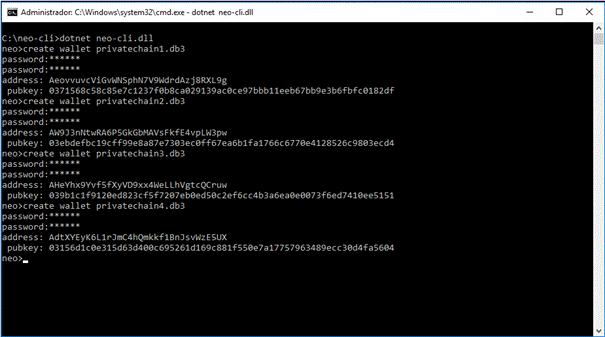 This is another official NEO wallet that has been created by the NEO developers. The primary difference between this wallet and the NEO GUI is that this wallet is a CLI wallet, meaning it's controlled by Command line prompts.
NEO CLI provides top-notch security for your NEO Coins, but it is not at all user-friendly from a beginner's perspective. This wallet is more suitable for advanced users that are comfortable with CLI language.
This wallet allows you to store, send and receive both NEO and Gas, and it also allows NEO shareholders to claim their GAS-generated tokens.
The NEO CLI wallet is available for Linux and Windows (in English only).
---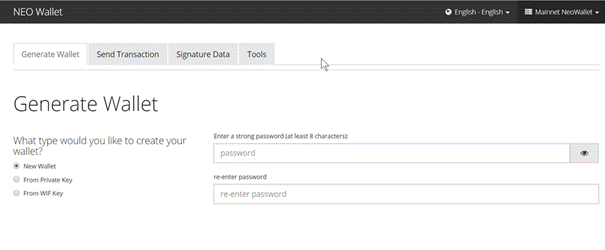 Developed by OnChain developers, NEOWallet is a secured web wallet that doesn't store your private keys.
The NEOWallet allows users to store/transact in NEO/GAS, and they can also claim their generated GAS if they are holding NEO in this wallet.
NEOWallet is a free, open-source light wallet that is currently available for access through Chrome/Edge browsers. It supports both English and Chinese language.
---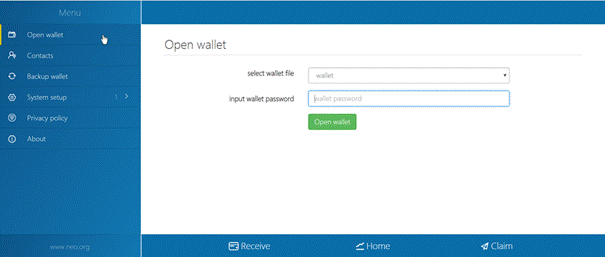 This is another Web Wallet for storing your NEO coins that were developed by and maintained by the NEO community development team.
Similar to the NEO Tracker, the NEO Wallet is officially an 'offline' wallet. This means that no wallet files or private keys are uploaded onto the NEO wallet server.
The Neo Wallet is based on Application Programming Interface (API) and allows for all messages to be encrypted before transmission.
This wallet allows users full interaction with the NEO blockchain, thereby allowing them to store, send and receive both NEO assets, i.e. (NEO and GAS), as well as allowing them to claim GAS generation for holding their NEO tokens.
It's really simple to get started with this wallet. All you need to do is to go to NEO Wallet and create a New Wallet by setting up your passwords.
The NEO Wallet is currently available through the Chrome and Edge internet browsers (in English and Chinese).
Ansy (Paper Wallet)
---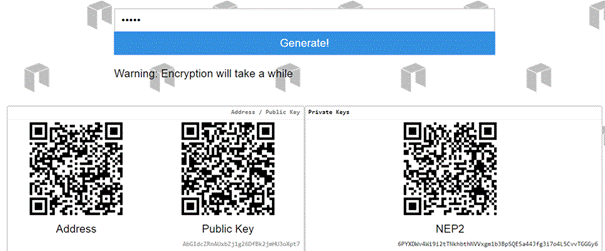 NEO Paper Wallet is perfect for those who are planning to store their NEO Coins for long period of time.
Neo paper wallet is a piece of paper with your public and private address printed on it.
The private keys are stored offline, so there is no chance of any theft. But make sure to keep this printed piece of paper very safely because if it gets in the hands of someone else, you might lose your funds.
Using the QR code that applies to the public address, users can send any amount of NEO to this wallet. Using the private key, users can access their GAS coins or NEO tokens for spending.
You can use this wallet for storing and spending NEO and GAS, but sending them would be a hustle. Also, as the tokens are taken into cold storage, the wallet does not allow for GAS coins to be generated by the holders of NEO.
Ansy paper wallets are available for download through the Chrome or Edge browsers (in English only).
Check out Ansy paper wallet for NEO
---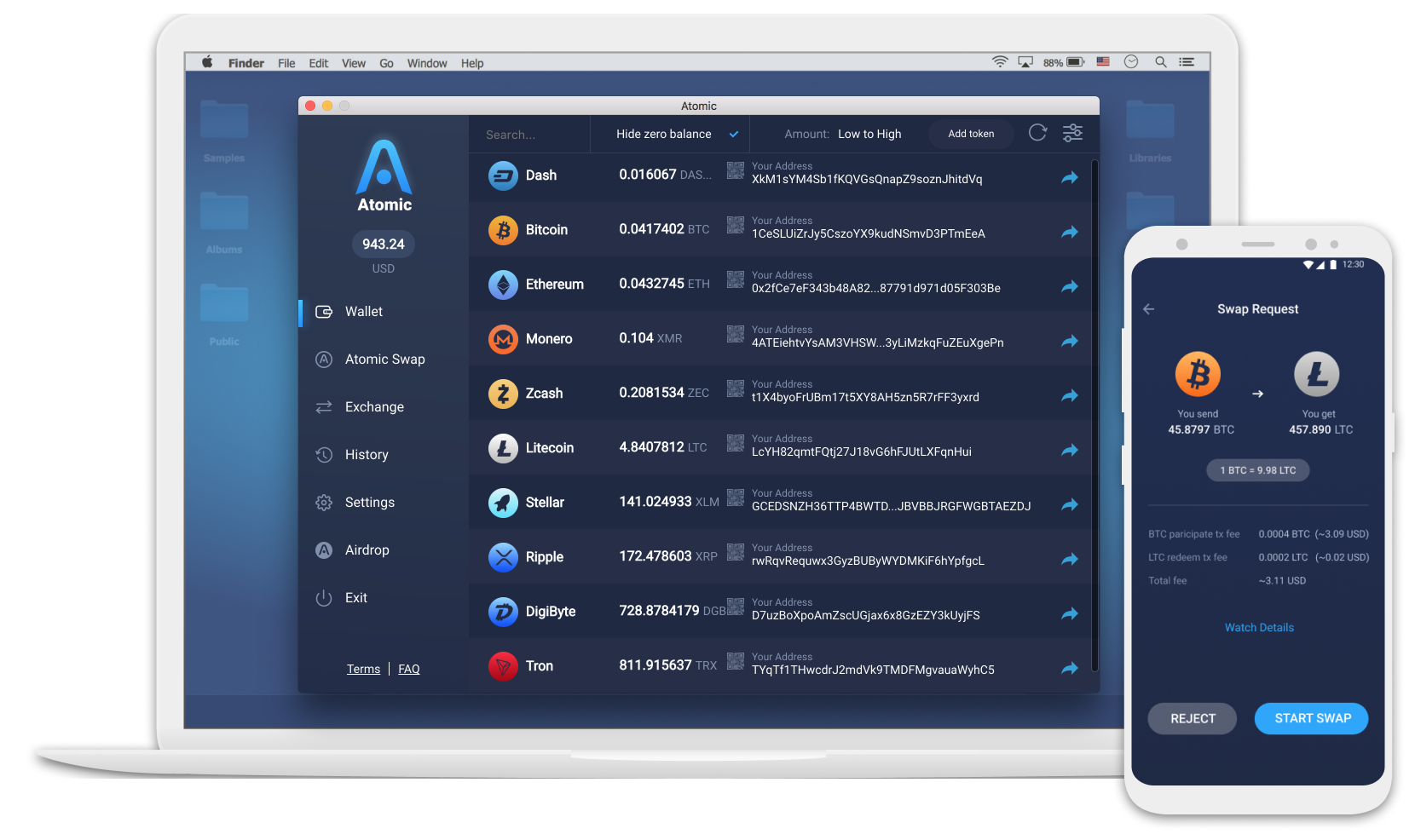 Atomic Wallet is a new multi-asset custody-free solution for secure storage and management of BTC, ETH, NEO, XRP, LTC,and over 300 other coins and tokens. The crypto assets and features are regularly updated. Private keys are securely encrypted on a user's device, so one has full control over their funds.
The desktop app is available for Windows, macOS, Ubuntu, Debian, and Fedora.

Apart from the intuitive UI, Atomic Wallethas offered a wide range of features, such as decentralized storage for private keys, a built-in option to buy crypto with a bank card, Atomic Swaps, instant exchange via Changelly or Shapeshift, and an interface for custom tokens. What makes Atomic Wallet so unique is the support of Atomic Swaps, a relatively new decentralized exchange technology based on hash timelock contracts. Currently, this feature is available for Bitcoin, Litecoin,and QTUM. In the nearest future, Atomic Wallet plans to make Ethereumavailable for the swaps, as well.

Best NEO Wallets Currently Available
---
These 8 wallets are the best options currently available for storing NEO and GAS. It is likely that more and more options will become available as the popularity of the NEO blockchain continues.
When choosing a NEO wallet, make sure that you have fully researched the development and background of the wallet to ensure that it is legitimate. Also, make sure that you back up your wallet and that your backups are secured in a safe place.
And finally, never leave your tokens on an exchange.
In particular, with NEO, you can earn free money if you put your tokens into a wallet that supports GAS!
If you are holding XRP, DASH, or ETH, these articles might be of interest to you:

CaptainAltcoin's writers and guest post authors may or may not have a vested interest in any of the mentioned projects and businesses. None of the content on CaptainAltcoin is investment advice nor is it a replacement for advice from a certified financial planner. The views expressed in this article are those of the author and do not necessarily reflect the official policy or position of CaptainAltcoin.com