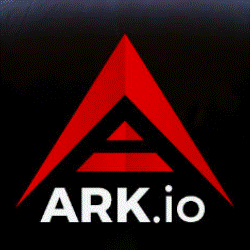 Ark cryptocurrency opened up the month of August with the price of $1.00/13030 satoshi and, like most other alts, went on to bottom out on the 14th. The currency dropped almost 50% of its value and ended up with the price of $0.545307/8892 satoshi. Ark managed to recover towards the end of the month, reaching $1.01/14261 satoshi. The recovery was short-lived as the general market drop during the first third of September led Ark to the monthly lows of $0.572309/9126 satoshi.
You can currently purchase one Ark for $0.705668 USD (2.90% dive in the last 24 hours)/10594 satoshi (2.11% dive in the last 24 hours). The currency's daily trade volume is sitting at measly 118 BTC. With a market cap of $74,184,621, Ark is currently the 78th most valuable cryptocurrency on the market.
ForecastCity thinks there is a possibility that ARK/ETH pairing is moving into an uptrend:


"Technical analysis:
ARK/ETHEREUM is in a range bound and the beginning of uptrend is expected.
The price is above the 21-Day WEMA which acts as a dynamic support.
The RSI is at 58.
Trading suggestion:
There is a possibility of temporary retracement to suggested support zone (0.003128 to 0.002725). If so, traders can set orders based on Price Action and expect to reach short-term targets."
The complete analysis contains the entry zone for their suggested trade so be sure to check that out.
ARK recently released their standard bi-weekly core update. Besides addressing the integration of "native and pure" PostgreSQL database layer, the team worked on eliminating memory leaks when rebuilding a node. Overall the team continued with testing, optimizing and fixing reported bugs and issues. The project's DevNet has been running stable for a month now and preparations for a full MainNet upgrade should commence soon enough, as the project's Core is currently at 83%. Full details regarding the latest core developments can be found here.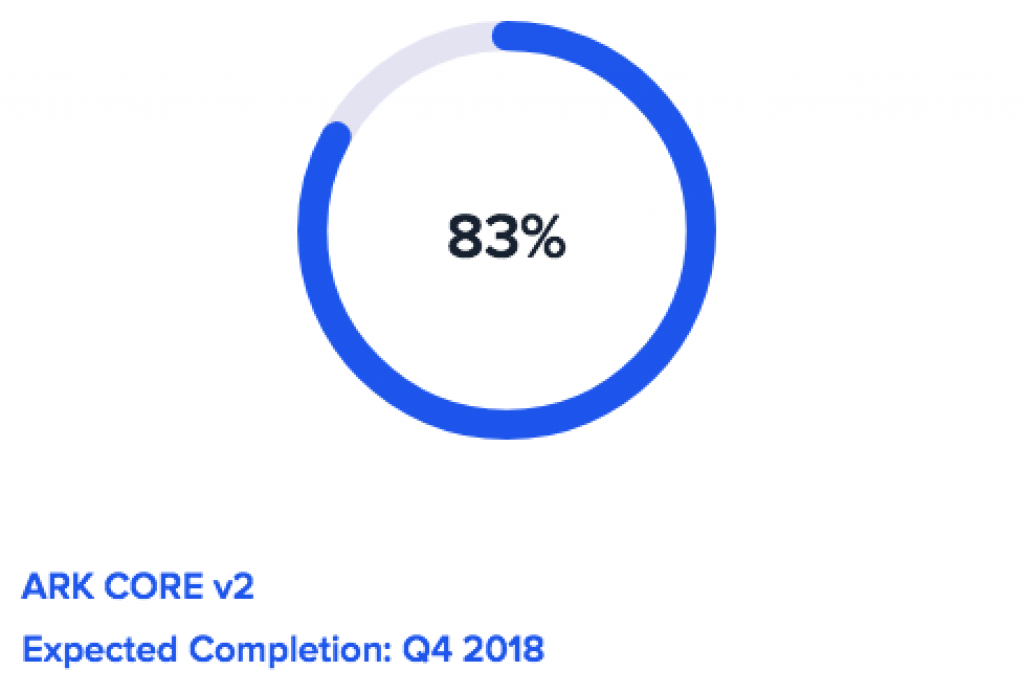 The project also confirmed that they are nearing the completion of their Software Development Kit (SDK) with their 16th total addition to the tool mix – the so-called Rust SDK.
"Hundreds of companies, large and small, use Rust in production for a variety of tasks. Those tasks include command line tools, web services, DevOps tooling, embedded devices, audio and video analysis and transcoding, cryptocurrencies, bioinformatics, search engines, Internet of Things applications, machine learning, and even major parts of the Firefox web browser," points out ARK's official blog post on this new SDK. Finally, there was a new major ARK mobile wallet update. The update delivered several new features, including easy addition of ARK-based blockchains, V2 Core readiness, dark mode feature, Passphrase (BIP39) improvements, new languages and several other things you can read about here.
---
?What is bitcoin mining all about? Is it profitable to mine bitcoins in 2018?
---
Community updates regarding ARK were aplenty. ARK Crypto Podcast was announced just recently and will be hosted by Justin Renken (aka @ArkStickers on Twitter). The podcast promises to be an excellent source for news, insight, and exclusive interviews on everything related to ARK, with new episodes released each Friday. Renken also started a community spotlight blog which will focus on highlighting key community members and their development activities.
ARK delegate named fun revealed his second video game which lets players earn free ARK tokens for playing it. The game is called Bold Ninja an is an infinite runner, aka a game where you are required to guide the onscreen character down a path full of obstacles (and collect cryptocurrency along the way). There is also an interesting community competition where @Jarunik, another ARK delegate, opened a Twitter thread with a simple premise: he will give the last person to comment on his Twitter post 320 ARK.
I will give the last person to comment on this post 320 $ARK!

Thanks for the idea @cryptokiitten … ?

?24 hours without comments and I will pick last one! ?

— Jarunik (@Jarunik) September 14, 2018
While the sum isn't exactly life-changing, it's definitely an interesting concept meant to spark conversation and bring more exposure to the cryptocurrency.
The project is moving along as planned with its previously set goals. Everyone interested in ARK will be looking forward to the release of the v2 Core which will reveal more about the currency's potential to become a dominant player on the market.

CaptainAltcoin's writers and guest post authors may or may not have a vested interest in any of the mentioned projects and businesses. None of the content on CaptainAltcoin is investment advice nor is it a replacement for advice from a certified financial planner. The views expressed in this article are those of the author and do not necessarily reflect the official policy or position of CaptainAltcoin.com