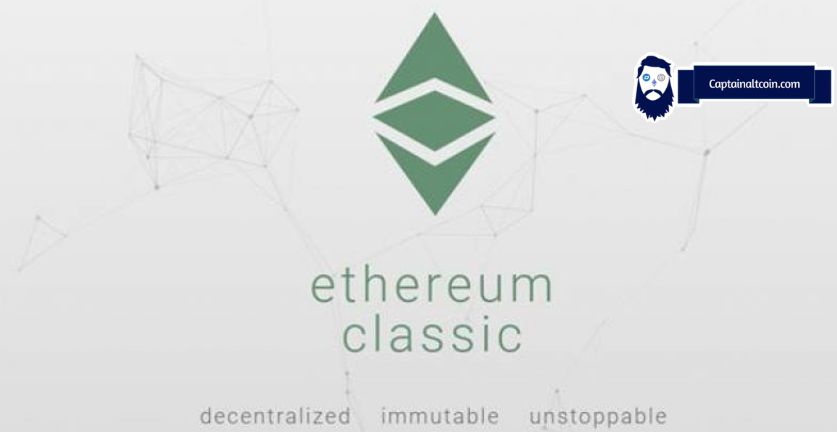 Searching for the best Ethereum Classic wallets to secure your ETC assets? Look no further. As the demand for Ethereum Classic continues to rise, choosing the right ETC wallet has never been more crucial. From hardware solutions like Ledger Nano X to software options integrated with popular exchanges, our comprehensive guide will walk you through the top Ethereum Classic wallet choices available today.
Ethereum Classicis an open source, decentralized, censorship-resistant, permissionless blockchain with a fixed money supply and the ability to run Turing-complete smart contracts. Smart contracts are computerized transaction protocols that can manage and execute the terms of a contract autonomously.
Ethereum Classic was created at Ethereum's (ETH) block 1920000 when the chain hard forked to return funds from the DAO hack. Investors who opposed the hard fork chose to preserve the original "classic" chain. For them, fungibility and immutability were required to give the network any value. These conceptual differences caused the emergence of two Ethereumblockchains and preserve the Ethereum Classic chain today.
Quick summary: Best ETC wallet (s)
| Wallet | 🛠️ Features | 👍 Pros | 👎 Cons |
| --- | --- | --- | --- |
| 🌐 MyEtherWallet (MEW) | Full control over ETC private key, built-in ETH to BTC swap tool, supports Ethereum Classic and ERC20 tokens. | Allows full control over private key, supports multiple cryptocurrencies, user-friendly interface. | Online wallet, requires changing blockchain node to Network ETC. |
| 🔐 Ledger Nano X | Hardware wallet, supports multiple cryptocurrencies, Bluetooth connectivity. | Highly secure, offline storage of private keys, supports a wide range of cryptocurrencies. | Relatively expensive, requires a computer or mobile device to access the wallet. |
| 🛡️ Trezor Model T | Hardware wallet, supports multiple cryptocurrencies, touch screen display. | Highly secure, intuitive user interface, supports a wide range of cryptocurrencies. | Relatively expensive, requires a computer or mobile device to access the wallet. |
| 🔑 Ledger Nano S Plus | Hardware wallet, supports multiple cryptocurrencies, compact design. | Highly secure, affordable, supports a wide range of cryptocurrencies. | Limited storage capacity, requires a computer or mobile device to access the wallet. |
| 🅱️ Binance Wallet | Software wallet, supports multiple cryptocurrencies, integrated with Binance exchange. | Easy to use, supports a wide range of cryptocurrencies, integrated with a popular cryptocurrency exchange. | Online wallet, may not offer the same level of security as hardware wallets. |
How to choose the best wallet for Ethereum Classic coins?
---
Once you buy your first coins, you will want to move them off the exchangeand to your own Waves cryptocurrency wallet, especially if you plan to hold them long-term.

So, where do you keep your Ethereum Classic coins?
On hosted Bitcoin wallets such as Coinbase or Bitcoin exchanges like Binance, Kucoin, Bittrex, Bitfinexor Poloniex.
If that's your answer, then you should know that you are putting the ownership of your coins at great risk!!
These services keep your coin private keys under their custody on your behalf, which is not a safe practice because the only way to claim your coins is your coin private key.
If you don't know, consider reading this guide on the MtGox hack and private keys.
So now the question is, where should your Ethereum Classic coins be kept?
Moreover, when selecting a reliable best wallet for ADA, one needs to look for the following things, irrespective of whether it is a hardware or a software wallet:
Compatibility – The wallet should be compatible with different operating systems.
Ease of use – Elegant user interface for quick and easy use.
Developer community – Active development community for maintenance, ideas, support, and help.
Backup and security features – Pin codes and seed backup keys.
Control private keys – You need a wallet where you own and control your keys.

Types of Wallets
There are many different ways to use crypto coins, and so there are many different types of wallets:
Desktop wallets – These wallets store the private key for your coins on your hard drive.
Mobile wallets – These can store the private keys for your coin addresses and enable you to pay for things directly with your phone.
Web wallets (online wallet) – These wallets store your private keys online, and they can only be accessed with a user-set password.
Paper wallets – These are coin private keys printed from an offline computer.
Hardware wallets – These are physical devices designed to hold private keys electronically and facilitate payments.
Now that you know what to look for in a cryptocurrency wallet, I will summarize the unique features of the top wallets that an experienced holder must know of.
Best Ethereum Classic Wallets
---
The list of Ethereum Classic wallets is extensive since it is one of the coins with the widest support among cryptocurrencies (thanks to the similar/identical tech like Ethereum). Here are some of the most known, trustful, and secure wallet:
Classic Ether Wallet (Web)
---
Classic Ether Wallet is an open source and free client-side interface generating Ethereum Classic wallets. It interacts with the Ethereum blockchain easily and securely.
It is a little different from other web wallets where it allows you to control your Ethereum Classic private key on your computer. It is quick and easy and doesn't hold your keys for you and none of your private data is stored on its servers.
Ledger Nano S – Best Ethereum Classic Hardware Wallet
---
Ledger Nano S is a hardware wallet from a French start-up that is designed for users who want increased security.
It's like a USB drive that connects to any USB port and acts as another source of protection. Nano S only starts up when plugged into a computer (or mobile device) because it doesn't have a battery.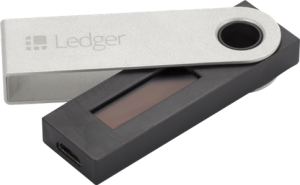 This wallet doesn't come with an anti-tampering sticker. The reason for that is that its cryptographic procedure checks for the integrity of the instrument when powered on.
The Ledger also comes with two side buttons for confirming transactions and an OLED screen. The Nano S comes at a very competitive price and is one of the cheapest multi-currency hardware wallets. Read our full Ledger Nano S review here.
When you configure your Ledger as a new device, you have to set up your pin code to secure your wallet. After that, note down your 24-word recovery phrase and store it in a safe place. You can use this recovery phrase anytime to restore your Bitcoins.
With this wallet, you need not worry about the safety of your coins because your private keys are stored offline. You can use the Nano S on any computer or Android phone with GreenBits or Mycelium.
The current list of Ledger-supported cryptocurrencies:
Note: It's highly recommended that you always use a hardware wallet when you have a lot of Bitcoins or altcoins.
Pros: Great support, very secure, beginner friendly, competitive price.
Cons: More security = less usability (this is a problem with all cold wallets).
Trezor (Hardware)
---
Trezor is the world's first Bitcoin hardware wallet. Presented by SatoshiLabs, a Czech Republic-based company, Trezor has a reputation for providing top-notch security, protecting against both physical and virtual theft. Trezor is a small device with an OLED screen. It connects via a USB to your personal computer or phone.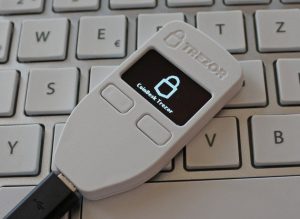 This wallet is the perfect solution for storing a large number of Bitcoins in order to keep them out of harm's way, and its fundamental purpose is to store your private keys offline and sign transactions. Furthermore, Trezor supports Chainlink, however, what Trezor lacks in style, it more than makes up in the security department, and it sets the gold standard for crypto security.
The initial setup of Trezor is a bit different from the Nano S. Here is a full guide and review of Trezor hardware wallet.
With Trezor, when you first connect it to your PC, it shows a nine-digit pin code on its OLED screen, and you need to enter the same pin code by clicking on your corresponding PC screen. This code is generated randomly every time you connect to Trezor and makes sure that even if your PC is compromised with malware, your private keys will still be safe with Trezor.
You will be asked to write your 24-word recovery seed after entering the pin. Again, your recovery key is the only way to restore your Bitcoins, which means that you need to keep it.
It's important to note that an additional passphrase can be added to the 24-word seed, which provides extra protection because anyone who finds someone else's 24-word seed is free to access the funds. If the optional passphrase is added, then an attacker wouldn't be able to access funds without both the passphrase and the seed. The passphrase cannot be recovered if it is forgotten.
After that, using Trezor is pretty similar to the Ledger.
Trezor currently supports many cryptocurrencies, including:
BTC – Bitcoin
ETH – Ethereum
ETC – Ethereum Classic
DASH – Dash
ZEC – Zcash
DOGE – Dogecoin
LTC – Litecoin
NMC – Namecoin
Trezor is currently available for OS X (version 10.8 and higher), Windows (version 7 and higher), and Linux. It can also be used with Android devices.
It can be used with apps such as Multibit HD, Mycelium, and TREZOR Wallet.
It costs $99 and is available in 3 colors – black, white, and gray.
Pros: Supports additional wallets and altcoins, easy to use and intuitive interface, extremely secure wallet.
Cons: Expensive relative to its competitor.
Ledger Nano X (Hardware Wallet)
---
Ledger presented their upgraded "Nano X" in January of 2019 during the annual Consumer Electronics Show in Las Vegas. Here is a full review of Ledger Nano X hardware wallet.
Nano X is pretty similar to the older Nano S. Retaining the USB-like design, the device comes with dimensions of 72mm x 18.6mm x 11.75mm and a weight of 34g.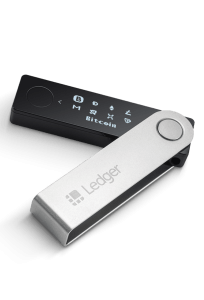 The wallet also comes with CC EAL5+ certified secure chip, which stores your sensitive data, as well as built-in Bluetooth capabilities for wireless cryptocurrency management.
Ledger developed its own non-open source, a highly-secure operating system called BOLOS. This is the operating system seen on the Nano S and Ledger Blue. BOLOS is stored on the certified secure chip within the Ledger Nano X.
The device's software is compatible with 64-bit desktop computers (Windows 8+, macOS 10.8+, Linux) or smartphones (iOS 9+ or Android 7+). Nano X offers a wide selection of cryptographic support; check out the complete list here.
Ledger Nano X offers Bluetooth connectivity to its users, making it a great solution for people who want to manage their cryptocurrency on the go. The wallet can connect to the smartphone's Bluetooth, and its contents can be monitored/controlled through the Ledger Live downloadable mobile app.

The device lets you install up to 100 cryptocurrency apps, so you won't be able to store every single cryptocurrency out of 1100+ that are currently supported by Ledger.
Click here to buy Ledger Nano X.
Atomic Wallet (Mobile and Desktop)
---
Atomic Wallet works as a decentralized wallet platform for custody-free, immutable, cross-chain, and transparent cryptocurrency trading. The trading takes place on the wallet's decentralized atomic swap exchange. This exchange lets users operate without the need to register and perform annoying and privacy intruding KYC/AML verifications. It also allows users to trade their tokens in a more classical manner via integrated ShapeShift/Changelly plug-ins.

Atomic can store over 300 cryptocurrencies (including Zcash) and is currently available for Windows, macOS, Ubuntu, Debian, and Fedora operating systems. Android and iOS versions were also launched recently. The project has some serious names like Konstantin Gladych (co-founder and CEO of Changelly.com) and Charlie Shrem (founding member of the Bitcoin Foundation) behind it. Some of the wallets features include:
Intuitive and user-friendly interface
Impressive cryptocurrency support
Lets you buy crypto with a credit card
Atomic swaps and ShapeShift/Changelly trading are available
Custody free with local data storage
A 12-word backup phrase that can be exported
Flexible Market order margin and fast rate update
Trading history blockchain storage
Constant development support
The wallet also has some drawbacks. Besides not supporting shielded addresses for Zcash, it has some general flaws like not being open source and not having multisig/2FA features.
Here is a full review of Atomic Wallet.
Exodus Wallet (Desktop)
---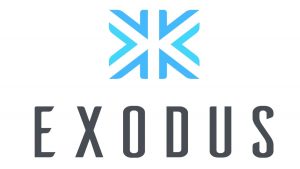 Developed by JP Richardson and Daniel Castagnoli, Exodus is a multi-cryptocurrency product that provides a portfolio + exchange + wallet for your crypto assets in one package. Looking to spearhead the movement of returning control of people's assets into their own hands via blockchain, the wallet has seen support from crypto figureheads like ErikVoorhees, Ricardo Spagni, and Roger Ver.
The wallet supports almost 100 cryptocurrencies (including Zcash) with more assets in the pipeline and is available for download on Windows, Linux, and Mac. Exodus offers some useful features to its users:
Well-designed, intuitive user interface suitable for beginners
Multi-asset wallet
Interesting color-coded, pie chart-like portfolio design
Quality charting and market tracking tools
ShapeShift integration
One-click e-mail restore feature
12-word generation phase
Local data storage
Community-praised support structure made up of engineers and written/video materials.
Interestingly enough, the wallet themselves published an article called "Top 10 reasons to not use Exodus," in which they decided to reveal their shortcomings for the sake of transparency and honesty. You'll notice there that there are some weaknesses to the project, namely it being a light wallet, not being 100% open source, not being suitable for professional traders and power users, not being present on mobile platforms, and not offering the ability to exchange crypto into fiat. We can also add its lack of 2FA, fees of 1-3% for transactions, and a lack of hardware wallet integration to Exodus' list of negatives.
Here is a full review of Exodus wallet.
Trust Wallet (Mobile)
---
Trust Wallet is a non-custodial and easy-to-use mobile wallet app that allows you to store, receive, and send cryptocurrency tokens on the Ethereumblockchain. It can be downloaded for free directly from the Google Play Store as well as Apple's App Store.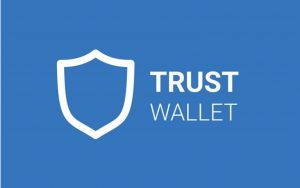 Trust Wallet supports all major coins and almost all ERC-20 and ERC-223 tokens such as Ether(ETH), Ethereum Classic (ETC), OmiseGO(OMG), Qtum(QTUM), Binance Coin (BNB), Maker(MKR), Augur(REP), VeChain(VEN), ICON(ICX), Aeternity(AE), 0x(ZRX), Zilliqa(ZIL) and many others.
Notably, for iOS, it is closed source, while for Android, it is open source for security reasons. On the security aspect, the Trust wallet does not access information by users.
Private keys are stored locally, and you do not have to pass any KYC information or register an account to use Trust Wallet. The Trust wallet also acts as a mobile web 3.0 browser, so you can use it to interact with all dapps that run on the Ethereum blockchain.
For increased security, you can add multiple layers of security features like biometric marker authentication systems like PIN and fingerprint scanning.

Coinbase Wallet (Mobile)
---
First and foremost, Coinbase is a cryptocurrency exchange. But they also offer a standalone mobile app that is a wallet for storing your coins.


Coinbase Wallet is an excellent platform for both digital currency experts and beginners.
This wallet requires you to register an account before using it, and it can be connected to your Coinbase account (but it is not mandatory). It can also be used as a web 3.0 browser so you can interact with Ethereum dapps via Coinbase Wallet.
Coinbase Wallet also supports 2FA, which makes it a differentiating feature and another way to keep your digital fortune safe.
One big drawback of Coinbase Wallet is that it is a custodial wallet, meaning – your keys are stored on Coinbase servers.
This means your coins and your credentials are stored along with many other users' data, which makes Coinbasea big-time hacking target. If those malcontents ever succeed, then you'll likely get hurt right along with Coinbase. On the positive side, however, Coinbase is a very well-funded U.S.-based company that has devoted significant resources to maintaining and securing its exchange, so your data is very well protected.
Jaxx Wallet (Mobile and Desktop)
---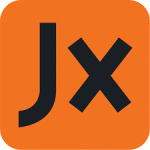 Developed by Anthony Di Iorio, co-founder of Ethereum, Jaxx wallet markets itself as a multi-platform, multi-currency supporting product that, among other things, lets you store your Zcash. Jaxx Liberty is free for download, currently supports 85 cryptocurrencies (with dozens of fiat reference points), and is available for Android, iOS, Mac OS X, Windows, Linux, and Google Chrome (browser extension). It offers some useful features like:
Unified dashboard: lets you view your assets through a streamlined, simple interface
Portfolio: lets you track the value of your assets in a simple manner
News: delivers a stream of the latest blockchain-related news to your device
Market data: brings price moves, market caps, and trends to your fingertips
Block explorers: lets you track transaction data of several blockchains
Within the wallet, you'll find aspects like an industry-standard 12-word generation phrase that is portable to and from other wallets, sensitive information like your backup phrase and private keys not being downloaded by the wallet provider (local storage), AES-256 encryption enhanced by 5000 rounds of pbkdf2 password hashing, Hierarchical Deterministic (HD) wallet support, integration with ShapeShift, QR code supported transactions and more. On the flip side, the wallet has shown not to be the safest storage option in the past, including this vulnerability and its lack of 2-factor authentication.
Here is a full review of Jaxx Wallet.
Coinomi Wallet (Mobile and Desktop)
---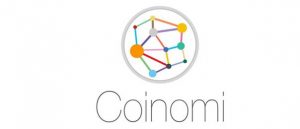 Coinomi is a popular wallet solution for people who prefer to store their cryptocurrency on mobile devices. It allows you to securely store, manage and exchange Bitcoin, Ethereum, and more than 500 other blockchain assets. It was launched in 2014 by blockchain technology experts with a "proven track record in Fintech, cryptocurrencies, and entrepreneurship." Initially available only for iOS and Android, it saw a desktop version released back at the tail end of 2018. It offers the same features as the wallets above and more:
One-click cross-chain payment processing
User-friendly
Best cryptocurrency support of the bunch
ShapeShift/Changelly integration
Crypto purchases with fiat
Local sensitive data storage
SegWit integration
Auto-inclusion of forks and airdrops
No KYC requirements
Dynamic fees
Passphrase which can be used to recover your wallet
Constant development support
It does lack some desirable security features like 2FA or PIN/fingerprint locking.
Infinito Wallet (Mobile)
---
Infinito Wallet is a multi-crypto wallet that supports storing of BTC, ETH, BCH, LTC, DASH, and other popular cryptocurrencies, plus all Ethereum's ERC20 tokens and NEO's NEP5 tokens. The team also adds new tokens all the time.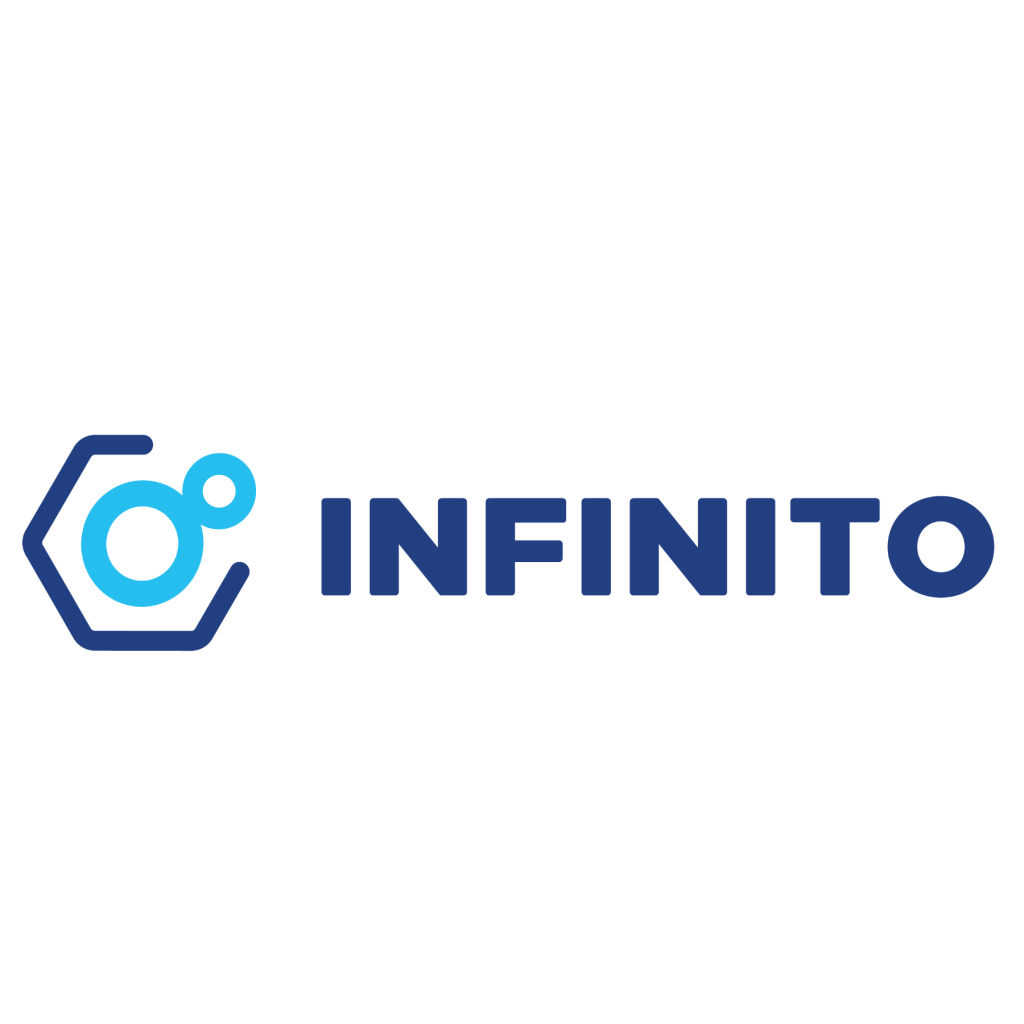 Infinito Wallet is also fully mobile, with apps for iOS and Android. The platform operates in 12 languages, with more on the way. Security features like touch ID claim a new standard for mobile wallets. We could go on (and we will), but suffice to say, Infinito Wallet is a cut above the rest and earns our enthusiastic recommendation.
Their combination of password, passphrase, and even touch ID makes this as secure as a mobile wallet, and if you do enough to protect access to your phone itself, there's little chance that anyone else would be able to use your Infinito Wallet. Your user information and coin data (public and private keys) are not held in centralized servers.
Infinito supports more than 1000 coins, to see the full list, click here.

CaptainAltcoin's writers and guest post authors may or may not have a vested interest in any of the mentioned projects and businesses. None of the content on CaptainAltcoin is investment advice nor is it a replacement for advice from a certified financial planner. The views expressed in this article are those of the author and do not necessarily reflect the official policy or position of CaptainAltcoin.com