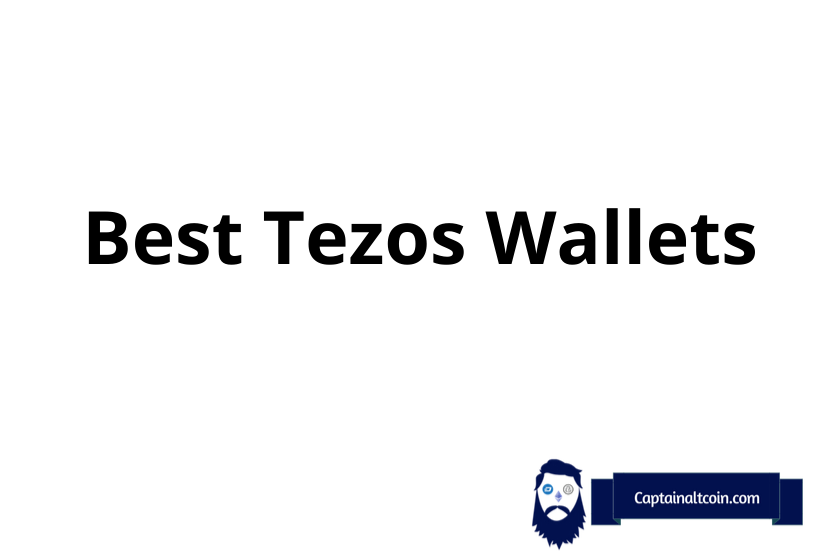 Intro
---
There is a range of different ways out there to store your crypto, the two most popular being hot wallets and cold wallets. Hot wallets are stored on our devices and online, whereas cold wallets are stored off of the web and offline, which makes them a much safer option for storing your crypto. Though these wallets cost money to acquire and can then make them less accessible to the average customer.
Best Wallets for Tezos
---
Let's have a look at 3 best options when it comes to wallets for Tezos network. After that, we will go through each of them in details and some of their competitors.
Anti-Hacking
Regular Firmware Updates
Beginner-friendly
Inexpensive hardware wallet with screen
Screen offers verification and extra protection
Established
Flexible and portable cold storage wallet
Easy connection to mobile device
Encrypted Bluetooth connectivity
Best Tezos Wallets
---
It is hard to conclusively answer the question of the best crypto wallet out there, especially when it comes to a specific mainstream coin such as Tezos. There are web wallets, hot wallets, offline wallets, and more, all of which are constantly coming out with new iterations, innovations, and other features to catch the eye of the customer.
In this review, we are going to be going through some of the main wallets of both types available. Some of these wallets are free and some can cost quite a large sum, though to some users they are definitely worth the price.
Read also: Tezos Staking Guide – 4 Ways & Places To Stake XTZ
Hardware Wallets
---
Hardware wallets are crypto wallets that store their crypto in a physical, piece of technology, away from any sort of database and storage facility that could become compromised by external attacks from those trying to steal your coins. As hardware wallets are paid pieces of equipment, this means they are able to provide round-the-clock support and regular updates to their technology.
Ledger Nano S and X
---
Originally there was the Ledger Nano S which can still be bought and used, it sells for around 60 USD through either Amazon or the Ledger website. This is in comparison with the Ledger Nano X which costs around 120$. The main difference between these 2 devices is that the Nano X is compatible with iOS devices.
The Ledger organization has come under scrutiny in recent years as it has been the victim of multiple hacking events which has left users' details vulnerable. The Ledger wallet is able to store a wide range of assets, thousands over a range of blockchains.
Trezor Model T Wallet
---
Trezor is a popular brand of cold wallets that can be used to store your crypto. The wallet has a great UI, technology and can store a huge range of different cryptocurrencies. The wallet is arguably the best of the bunch when it comes to hard wallets, though you pay for that with the 180 USD price tag.
CoolWallet Pro
---
CoolWallet PRO is a new hard wallet out on the market for you to store your crypto in. the physical wallet is roughly the same size as a credit card, making it easy and portable.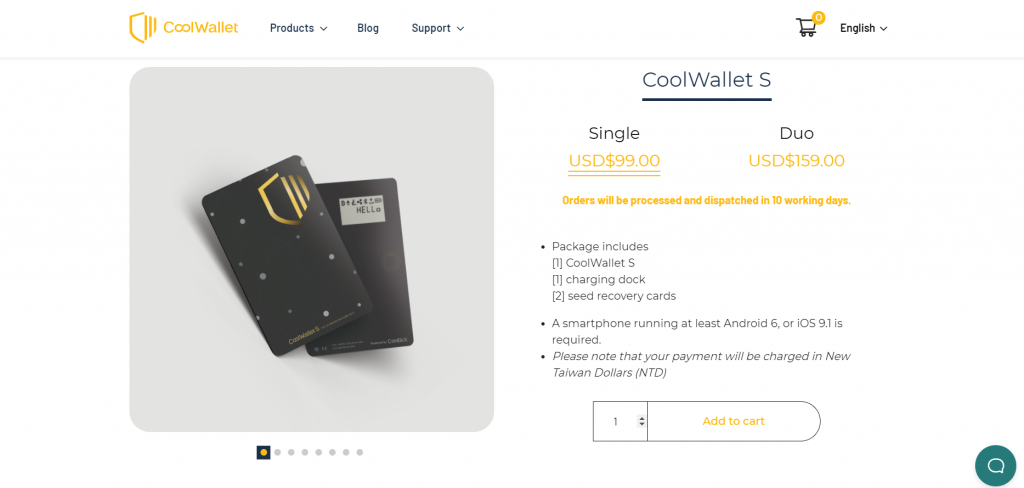 On Coolwallet you can store a range of different tokens. The wallet uses a Bluetooth connection to your phone which is encrypted. You can also use the wallet to stake your crypto and purchase more, though the staking is quite limited, Tezos is not included. The CoolWallet comes in at 149$.
Web Wallets
---
Web wallets are a form of wallet that's held solely on a browser. These wallets are known for generally being cheap or in a lot of cases free and also very accessible for new investors. Though they are also known for their vulnerability to hacks and other malicious attacks. Nevertheless, they can still be a great way for you to store your coins.
SimpleHold
---
SimpleHold is an open source and non-custodial wallet launched by a reputed instant crypto swap platform, SimpleSwap in February of 2021. It has a mobile app and browser extension with support for over 70 cryptocurrencies, NFTs and integration with hardware wallets.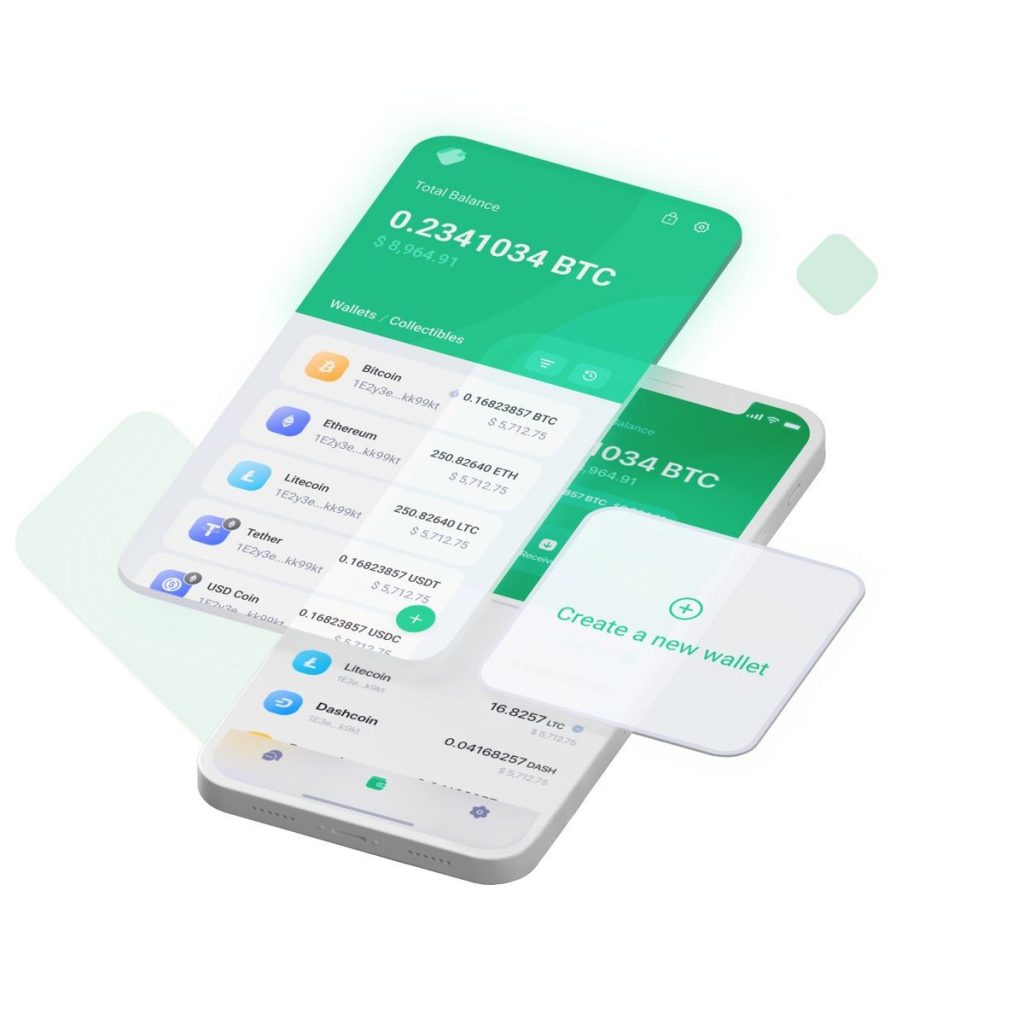 It also has a built-in support for SimpleSwap so you can swap coins for cheap, directly from the wallet dashboard.
SimpleHold works with all major browsers, including the favorite browser of all crypto enthusiasts Brave Browser. Main pros of the wallet are simple and beginner-friendly interface. A con is lack of the ability to stake coins from the wallet (as of March 2022).
Guarda Wallet
---
The Guarda wallet is available in both application form and web wallet form. The wallet is non-custodial. The wallet allows you to store your coins safely, send private transactions and exchange your coins directly. The wallet supports a range of assets including Tezos. Guarda emphasizes their strength of security, assuring users that their data is not stored and therefore unstealable through their systems. You can also attain your coins by purchasing them through the Guarda wallet.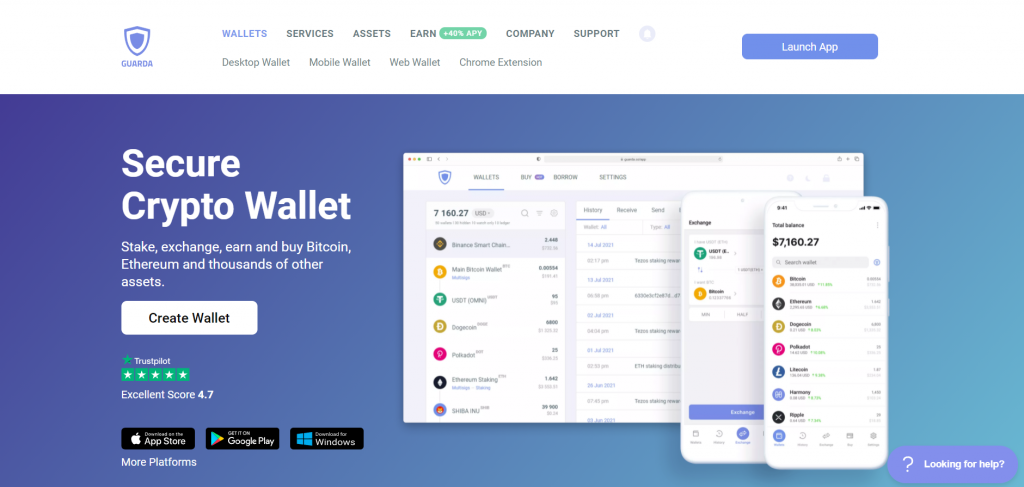 Magnum Wallet
---
Magnum wallet is a multi-key storage wallet that encrypts and stores your keys in the local browser. It is similar to a desktop wallet in that none of the keys are transmitted over the internet. Magnum supports a wide range of cryptocurrencies and is an easy-to-use wallet for beginners.
Mobile & Desktop Wallets
---
These are wallets that are stored as an application on one's device, these are generally quite secure as they often don't hold your details, keeping them out of reach from those trying to steal them. Here are a few examples of different wallets available to you.
Exodus Wallet
---
Easily one of the most popular Tezos wallets available, Exodus has been available since 2016. The wallet offers a portfolio tracker and an integrated coin swapper known as "ShapeShift". Exodus is the oldest multi-coin wallet that offers Tezos. With Exodus you don't have to provide an ounce of your own personal data, making it great for those who are opposed to KYC and other identifying measures.
To help aid security, your private keys are stored off of the internet and on your device to help secure them from hacks. The wallet is available on your desktop or a handheld device making it easy to track your funds. It also presents a great intuitive UI.
Magma Wallet
---
Magma wallet is another place where you can store your Tezos and stake it with ease. You can send your coins there for safe storage and use it as you please with their great UI. They have put in the effort there to ensure that if you choose to Bake yourXTZ it will be done with good providers who have been reviewed well by the community.
Galleon Wallet
---
The Galleon wallet allows users to delegate their Tezos tokens and interact with Tezos contracts. Their desktop and mobile editions let you store a wide range of currencies on their open-source wallet. Security-wise, you are able to back up your work easily and keep your private keys safe with very little work. These keys are stored on your device rather than the internet, keeping them safe from predatory organisations and individuals.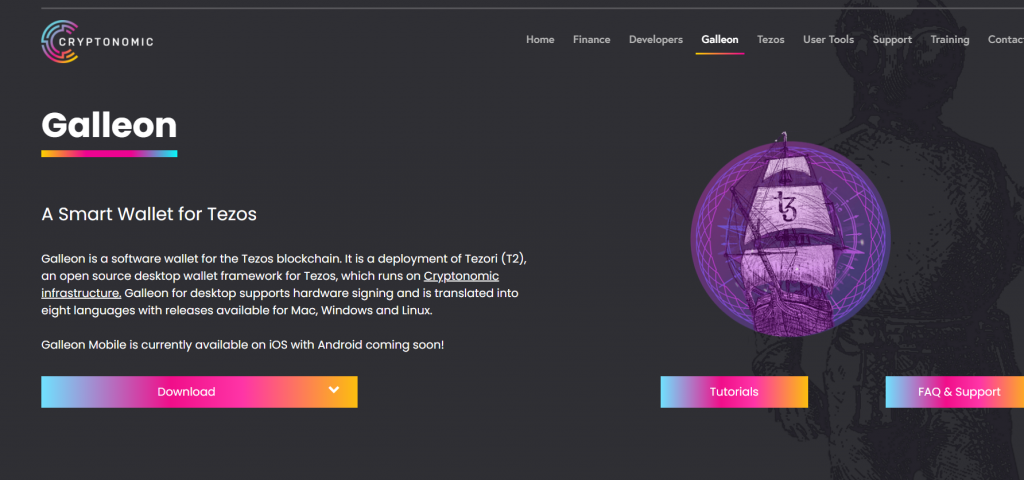 Atomic Wallet
---
Atomic Wallet is a very popular crypto wallet that has been around for a long time. They support a wide range of cryptocurrencies and use an easy-to-use interface. The wallet works well for storing and staking your Tezos, though they don't support on-chain governance. The wallet uses a multi-key system, all of your private keys and transaction data are encrypted. This helps keeps bad actors out and keeps your money safe.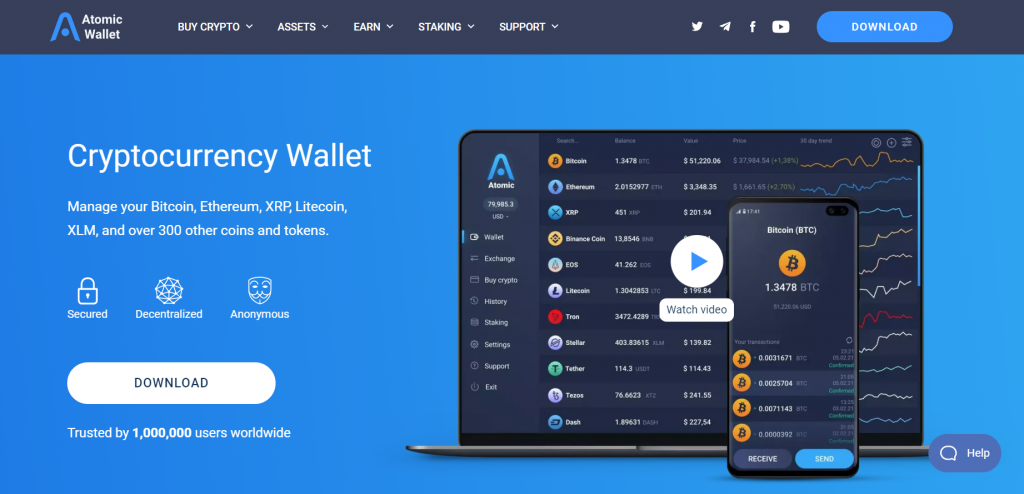 Furthermore, the wallet has managed to introduce the use of currency swaps, or "Atomic Swaps". These aid the decentralization of the wallet and allow you to exchange currencies effortlessly within the wallet.
ZenGo Wallet
---
Another great wallet that doesn't track and hold your keys is the ZenGo wallet. It is quite a unique wallet in that it doesn't require a key, password, or even a seed phrase. The wallet has a great Ui which is easily understandable, along with the lang of a password and such, this makes it great for new crypto users to get started with a straightforward and simple system. ZenGo is a great option for staking your Tezos.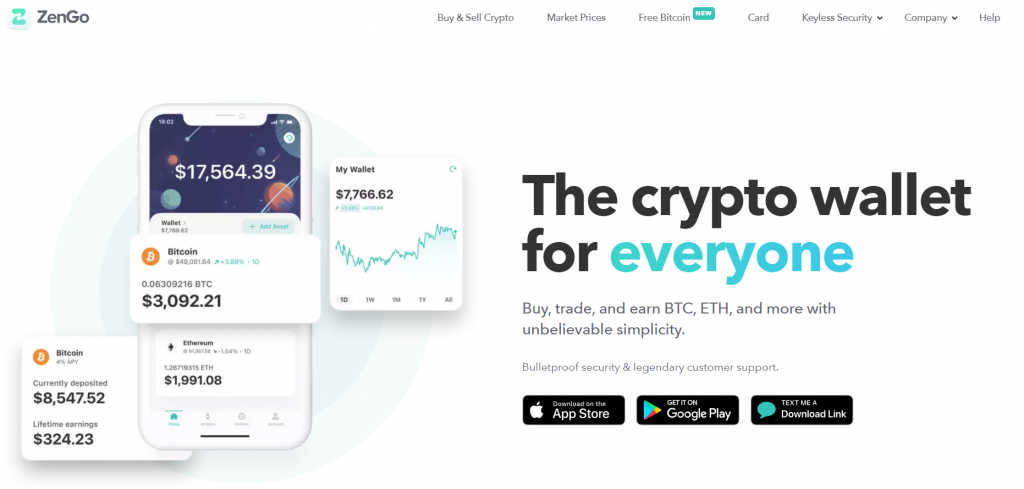 ZenGo is also great for keeping you in the loop, any new info or changes with your coins or staked funds sends you a notification instantly, always keeping you up-to-date on the situation.
AirGap
---
AirGap is another innovative cryptocurrency wallet that has become available to investors and those looking to store their crypto goods. AirGap has the goal of becoming the first mobile hard wallet. It combines two wallets and uses these to sign off transactions offline, then broadcasting these to the network.
They offer a great layer of security, using numerous features such as event detection, preventing copying of data, and giving their private keys a higher level of entropy. The wallet also offers p2p swaps of coins allowing you to switch and trade currencies within the wallet, without having to withdraw your coins to an exchange, which involves a lot more time and fees compared to an internal swap. You are able to stake and bake your XTZ assets by delegating your Tezos on AirGap.
Conclusion
---
Although the Trezor is likely the top choice when it comes to securing your crypto, it is quite a hefty investment to make for those who have a small balance. It is up to the user to decide which wallet is the best for them, their budget, and how much of a risk they believe they are vulnerable to. With due diligence and research of the wallets above we hope we have been able to point you towards a good wallet.
Read also:
FAQs
---

CaptainAltcoin's writers and guest post authors may or may not have a vested interest in any of the mentioned projects and businesses. None of the content on CaptainAltcoin is investment advice nor is it a replacement for advice from a certified financial planner. The views expressed in this article are those of the author and do not necessarily reflect the official policy or position of CaptainAltcoin.com