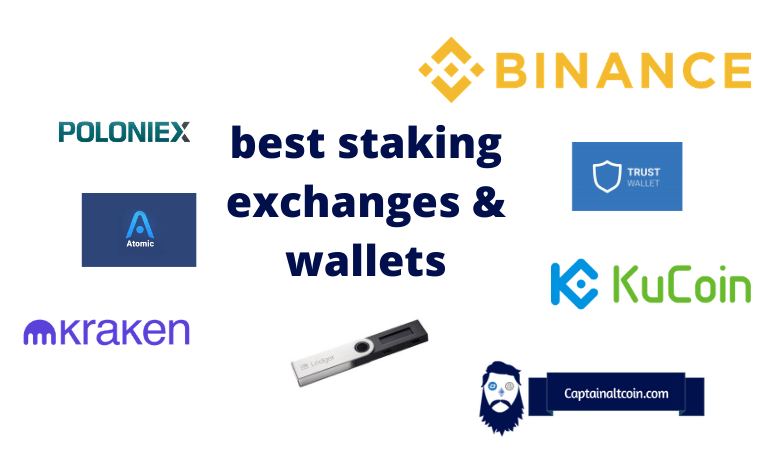 Over the last few years, with the rise of the cryptocurrency and DeFi (Decentralised Finance), we have seen the ability to "stake" our coins for a return become more and more of a common concept, with a growing number of stakeable coins, the transition for ETH2.0 beginning and more.
Many of the top coins are now stake-able, this means that you put away your coins, in order to earn an interest on them. These interest rates can range from less than a percent to over 100 percent annually! It is another great way you can make a passive profit from your cryptocurrency holdings.
Crypto staking sites – quick rundown
| Platform | Pros | Cons | Visit |
| --- | --- | --- | --- |
| ByBit | Offers flexible staking, a variety of top coins to choose from, and industry-leading APYs. | Does not have compound staking, and reinvestment must be done manually. | ByBit |
| Uphold | Decent options for crypto staking, supports rewards compounding for maximum returns. | Has a preparation period of a minimum of four days to start staking, and a 15% commission is taken out of staking rewards. | Uphold |
| Cake Defi | High returns without hassle, transparent platform that publishes a quarterly report, one-click un-staking, auto compounding, no minimum amount limitations. | Much weaker reputation than other exchanges here | Visit |
| Kraken | Fourth largest crypto exchange, staking in 12 crypto assets, unstaking support for most crypto coins, instant earning of staking rewards, on-chain and off-chain staking available, no additional fee for staking or un-staking. | No major weaknesses | Visit |
| Binance | Largest crypto exchange in terms of daily exchange volume, supports over 100 staking coins, two types of staking: locked and flexible. | Some users may find Binance confusing. | Visit |
What is Staking?
---
Staking is the act of participating in the validation of transactions on a certain blockchain, but instead of through mining the coin like with Bitcoin, you stake your current ownings of that coin. In reward for taking part in securing the network and locking away your coins like this, you receive "staking rewards".
On blockchains that make use of this technology, known as "Proof-of-Stake" (PoS), there is often a minimum deposit/stake needed in order to earn rewards.
Second largest cryptocurrency by market cap, Ethereum is currently transitioning from PoW to PoS and holders of ETH will be able to stake it in the future. Read more about it here.
Here we are going to be looking at the different best exchanges for staking that you can stake your coins on, though there are also other places you can stake your coins too, such as on blockchain staking pools and staking-as-a-service platforms, which we list further below in this article.
How does PoS work?
---
Proof-of-Stake's algorithm makes use of a pseudo-random method in order to choose a node to be the validator of the upcoming block. These nodes will be chosen through a number of different factors including the randomisation itself, how many tokens are staked on the node and the age of the node. Some coins making use of a PoS algorithm will choose nodes completely at random, whereas some will prioritise ones of a smaller age or limit the rewards available to wealthier nodes for example.
One of the main differences between Proof-of-Work (PoW) algorithms and Proof-of-Stake algorithms is that PoW pays its miners with newly created, or "mined", coins. Whereas Proof-of-Stake algorithms generally provide their stakers with transaction fees as rewards.
PoS algorithms have been in the cryptocurrency space for quite a while, dating back to about 2011, though they have been gaining mass-traction in recent years, especially with the rise of cryptocurrency's Decentralised-Finance space.
Best Crypto Staking Exchanges (Exchanges That Support Staking of ETH, ADA, DOT, ZIL etc.)
ByBit
---

ByBit staking is a fantastic way to earn passive income in crypto. It offers flexible terms with high daily yields that are automatically deposited into your account. This makes it one of the most convenient forms of staking, allowing you to easily reap the rewards of your investments without any fuss.
You can stake a variety of top coins on ByBIt, including BTC, ETH, USDT, Bit, SOL, DOT and more. They also offer time-bound staking for particular currencies such as USDC, DAI, BUSD, ADA and ATOM. The APYs offered by ByBit's staking program are industry-leading and not to be missed!
The only caveat is that ByBit lacks compound staking – meaning you have to manually reinvest if you're looking for continuous earnings. But overall this makes ByBit's staking service one of the best out there!
MyCointainer
---

Estonia-based MyCointainer platform is a regulated staking-as-a-service provider that enables crypto investors to soft stake a wide range of PoS coins via an easy-to-use online platform. With over 150 supported coins, the platform currently offers a variety of services to earn rewards like regular crypto staking and cold staking, exchange, cashback, airdrops, etc.
An important feature of the MyCointainer platform is flexible staking with no lockup periods – for both online and offline staking. If you're more of a fan of the regular staking, it's plain sailing on this service – add a coin to your wallet and watch your portfolio grow. With the cold staking, store your coins in a hard wallet like Ledger or Trezor, delegate them to MyCointainer (they will stay in your wallet), and wait for great rewards.
Getting additional profits is also possible with the features and tools like Crypto Cashback with MyCointainer Google Chrome by shopping in online stores like Amazon, iHerb, and AliExpress.
Founded: 2019
Assets: Peercoin (PPC), Cardano (ADA), Polygon (MATIC), TRON (TRX), Phore (PHR), Bitbay (BAY), PIVX (PIVX), NavCoin (NAV), OKCash (OK) and others.
Staking Fees: varies, 0-9,13%
Here is a full review of Mycointainer exchange.
Binance – best exchange for staking
---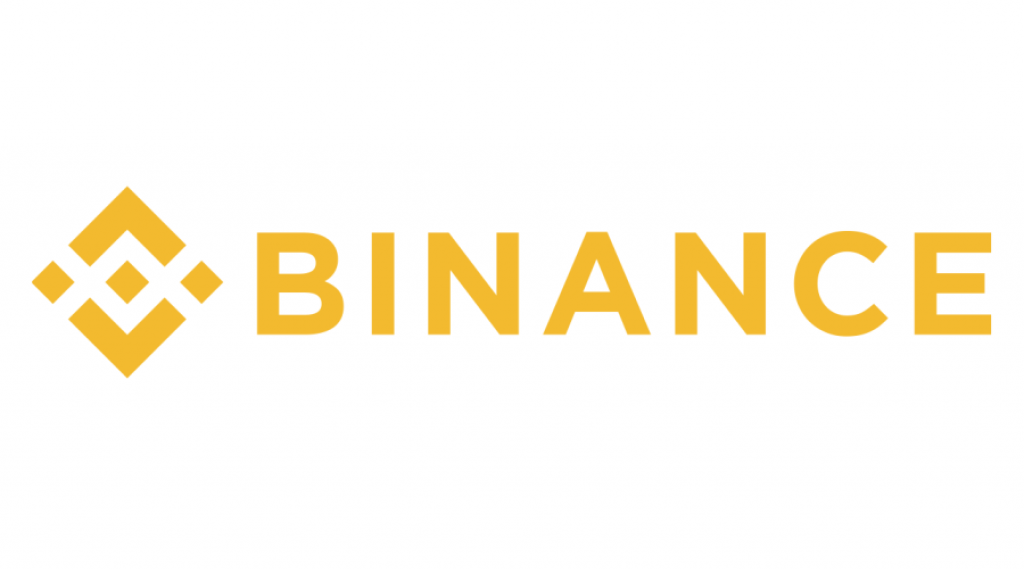 Binance is one of the best places to stake crypto as it offers a service called "Locked Staking", what this means is that you stake your crypto assets for an agreed period of time to support the chosen blockchain. Once this period has finished, you receive your coins back and need to reapply if you wish to repeat the process. In return for your staking, you receive a certain APY% amount, ranging from around 3% to 35%. If you wish, you can retrieve your coins early though if you do, you will receive no interest.
Binance also offers "DeFi Staking". This is another array of staking services except these are focused around Decentralised Finance products. Although featured on Binance's website, they are not the owners of their featured DeFi services and therefore cannot be held responsible for any losses incurred. Binance is just trying to serve its customers with an additional free feature. The interest rates on some of these DeFi protocols range from around 7% up to 12.49%.
Binance currently allows you to stake over 30 different cryptocurrencies when using Locked Staking, and 5 different DeFi staking options are featured.
Here is a full review of Binance exchange.
Gate.io
---
Once you come to terms with the incredibly complex Gate.io user interface, this is going to be your favorite crypto habitus.
This is one of the fastest-growing crypto exchanges that adds new features almost daily. You can do any crypto related action on Gate.io – from trading to staking, NFT minting, lending and borrowing to investing in indexes, dual currencies etc.
Number of coins you can stake grows by day and APRs on some of them are insane. Gate.io is definitely worth checking out.
Here is a full review of Gate.io exchange
Cex.io
---



Currently, CEX.IO Staking allows you to stake Cosmos (ATOM), Tezos (XTZ), NEO (GAS), Ontology (ONG), Tron (TRX), MetaHash (MHC), Cardano (ADA), and MATIC and receive rewards.
Rewards are calculated every hour and sent to your account once a month. The whole service is frequently revamped and expanded, both technically and by adding new coins you can stake. Cex.io is giving its best in immitating Binance as they also added loans and margin trading as new features to their platform in the last year or so.
Here is a full review of Cex.io exchange.
Bitfinex
---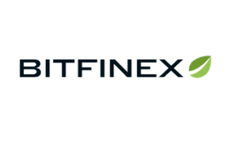 Bitfinex's Coin Staking options are a bit more limited than Binance. Bitfinex allows you to stake 8 different coins, with a capped return rate of 10% APY, with only 2 coins having the ability to offer over 5%. Bitfinex issues staking rewards every week, though cannot guarantee that weekly staking rewards will always be consistent or even awarded.
Bitfinex has provided a helpful calculator on their site to show how much staking rewards you could earn through their system. Although their rewards aren't as great, systems like this help to provide a helpful and easy experience for those new to cryptocurrency and staking their coins.
Here is a full review of Bitfinex exchange.
Coinbase
---


In order to stake on Coinbase, you simply move the funds you want to stake into their "vault option", granted the funds are of a coin that is stake-able, you will start earning rewards. Although the protocol of some coins will require you to have your coins locked up for a period, most coins stakeable on Coinbase let you withdraw as if they were just regular coins stored on your Coinbase wallet.
Coinbase stands out as a staking service by pledging to cover user's balances lost by any slashing events. The range of coins you can Stake on Coinbase is quite low, just Cosmos, Tezos and Algorand.
Here is a full review of Coinbase exchange.
KuCoin
---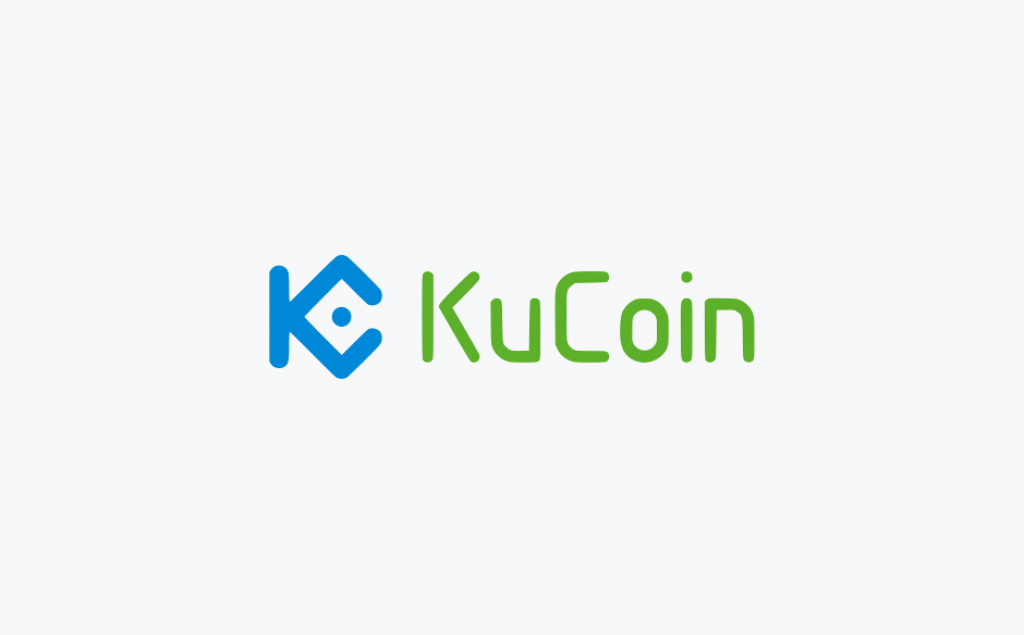 Rather than have a subsection of their site dedicated to staking, KuCoin has created its new "Pool-X" platform solely for staking. They feature different staking types, and their new program "BurningDrop" allows you to earn tokens from distribution events through staking your coins.
In early 2020, KuCoin launched its "Soft Staking" program. This program allows you to stake a huge range of 32 different cryptocurrencies, fully flexible withdraw available at any time. This program also offers staking rewards up to around 15% and issues its rewards daily to try and retain a level of consistency.
Pool-X also offers Locked Staking, with APY rewards going over 100% APY on some smaller coins! This locked service provides some of the highest staking rewards available. On a huge range of around 20 different coins. Lockup periods range from around 3 days up to 27 days.
Lastly, KuCoin also offers different deals, bonuses and giveaways for stakers, increasing their APY on certain coins for periods of times and giving cash to lucky stakers.
Here is a full review of Kucoin exchange.
Kraken
---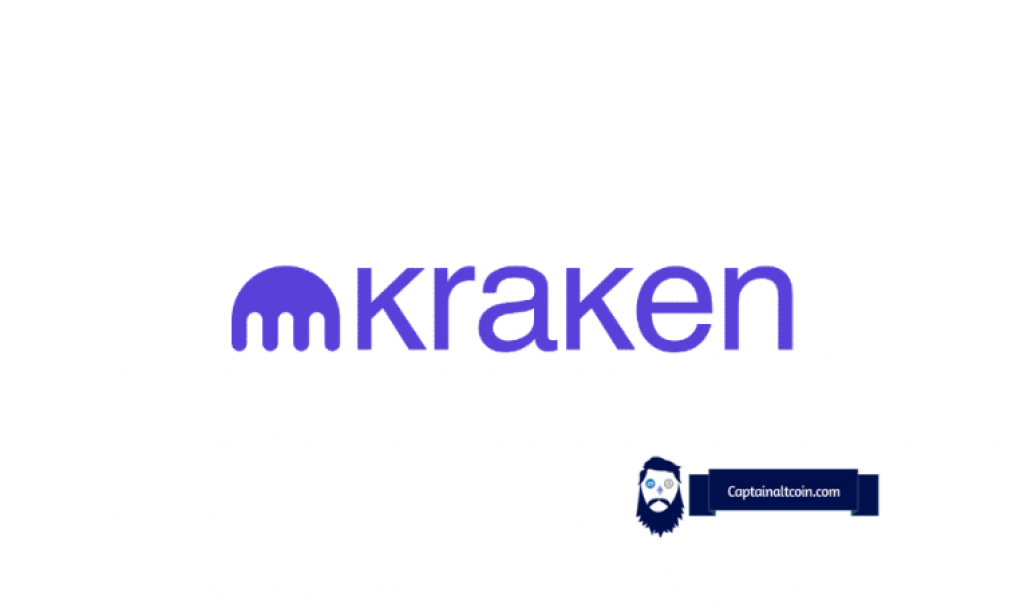 Kraken offers staking on a range of 10 different currencies. Although the page isn't as informative as other sites, they do offer good APY% with some arguably mainstream coins offering 12% APY. Kraken offers both on-chain and off-chain staking. With off-chain staking you can stake your currency through Kraken's internal processes, rather than a coin's protocol.
Here is a full review of Kraken exchange.
Why does the staking reward differ every month?
The combination of network emission (inflation rate), numer of stakers (can increase or decrease with time), growing power of a staking node (owner acquires more coins to stake at the expense of other stakers), protocol governance changes the staking rules etc. influences the staking rewards amount. This causes your rewards to fluctuate each month.
Best Crypto Wallets For Staking Cryptocurrencies
Staking On Wallets – intro
Many cryptocurrency wallets have started to offer staking as one of their many functions. Not only can you safely secure your currencies but earn interest on them too! This is a perfect combination as users not only know their coins are safe tucked away in their best staking wallets, but they are building up on compound interest the whole time.
ZenGo
---
This is a new crypto wallet that employs a new, revolutionary security innovations where you don't need to worry about your seed phrase as it is recoverable. But it can act as a savings account as well since you can use it to stake or earn interest on your crypto.
It uses Compound and Figment DeFi protocols where you can use coins stored in your ZenGo to earn money. You can also stake Tezos and a couple of other PoS cryptos on it.
ZenGo is a full-fledged crypto ecosystem as you can use it to buy and sell crypto, trade, access web3, track your portfolio etc.
Ledger
---
The Ledger Wallet has made a big name for itself over the last few years, becoming the go-to hardware wallet for securely storing your coins. Ledger supports 26 different coins in total, allowing you to hold all those altcoins you love without fear of hackers gaining access to them. The ledger comes in multiple different iterations, each with staking capabilities.
Through the ledger, you are able to securely stake up to 7 different cryptocurrencies, earning rewards straight into your wallet. Ledger provides you with a range of different staking services and pools for you to securely stake with.
Here is a full review of Ledger Nano X wallet.
Exodus
---
Exodus is one of the most well-known soft wallets around. From 2015, Exodus wallet has been one of the most trusted wallets out there, the wallet supports over 100 assets which you can securely secure on the wallet, accessible on both your mobile device and desktop.
Exodus wallet allows you to stake 7 different cryptocurrencies, ranging from VeChain to Cardano, through their rewards app. Some of their coins require you to lock up your coins for a period of time, though in many cases this is due to the coin, rather than Exodus itself.
Here is a full review of Exodus wallet.
Atomic Wallet
---
Atomic wallet is a soft wallet that has been around since 2017. Atomic is similar to the exchange Bitfinex, with its online staking rewards calculator, which is a great way to estimate your earnings to decide if staking is for you, before you have fully committed to it.
Atomic wallet lets you stake 14 different coins, with competitive APY% rates too, going as high 18% on high cap coins. Furthermore, they are also adding more coins to their staking options, with 2 preparing to be released. The staking is fully flexible, and you can withdraw your coins whenever you want to.
Here is a full review of Atomic wallet.
Trust Wallet
---
Also created in 2017, Trust Wallet is secure soft wallet. They support 160 thousand assets over 40 blockchains, available on both mobile and PC. Similarly, to Atomic Wallet, Trust wallet has an online calculator for seeing how much staking rewards you will receive for your coins. Trust wallet has a range of 12 different coins for staking at a range of different interest-rates. From some more well-known coins to small-cap tokens.
Best staking as a service platforms
---
Below is a list of the top staking service providers that have sprung up in the last couple of years with the rise of crypto staking.
---
Canadian staking-as-a-service provider Figment Networks offers "institutional-grade infrastructure, software & tools for token holders and stake-based blockchains."
Founded: 2019
Assets: Tezos (XTZ), Livepeer (LPT), Horizen (ZEN), Cosmos (ATOM), IRISnet (IRIS), ICON (ICX), Algorand (ALGO), Aion (AION), and Kava (KAVA)
Staking Fees: 0-15%
---
France-based Stake Capital "provides financial instruments and services on top of the leading DeFi and staking networks."
Founded: 2019
Assets: Loom Network (LOOM), Cosmos (ATOM), Livepeer (LPT), Idex (IDEX), Tezos (XTZ), Kava (KAVA), and Aion (AION)
Staking Fees: 0-10%
---
South Korea-based Stake.Fish is a leading staking-as-a-service service that enables users to soft stake several different stakable assets.
Founded: 2019
Assets: Alogrand (ALGO, Loom Network (LOOM), Cosmos (ATOM), Livepeer (LPT), Tezos (XTZ), EOS (EOS), Kava (KAVA), and Aion (AION)
Staking Fees: 10-20%
---
New York-based Staked "helps institutional investors reliably and securely compound their crypto by 5% – 100% annually through staking and lending."
Founded: 2019
Assets: Tezos (XTZ), Livepeer (LPT), Decred (DCR), and Cosmos (ATOM)
Staking Fees: 5-10%
---
Germany-based Stakinglab is a leading European staking-as-a-service provider enables users to soft stake and host masternodes for a variety of stakable digital assets.
Founded: 2019
Assets: Phore (PHR), PIVX (PIVX), Reddcoin (RDD)
Staking Fees: 7.5%
---
Germany-based Staking Facilities provides an enterprise-grade validator infrastructure for blockchain investors who want to stake PoS assets to (potentially) earn investment income on their digital assets.
Founded: 2019
Assets: Tezos (XTZ), Cosmos (ATOM), Aion (AION)
Staking Fees: 8.5-12.5%
Stakewise.io
---
By depositing ETH into StakeWise, you will participate in Ethereum 2.0's Proof-of-Stake consensus mechanism (staking) and receive ETH rewards in return. StakeWise is integrated with many DeFi projects that can help you boost your staked ETH earnings.
FAQs

CaptainAltcoin's writers and guest post authors may or may not have a vested interest in any of the mentioned projects and businesses. None of the content on CaptainAltcoin is investment advice nor is it a replacement for advice from a certified financial planner. The views expressed in this article are those of the author and do not necessarily reflect the official policy or position of CaptainAltcoin.com