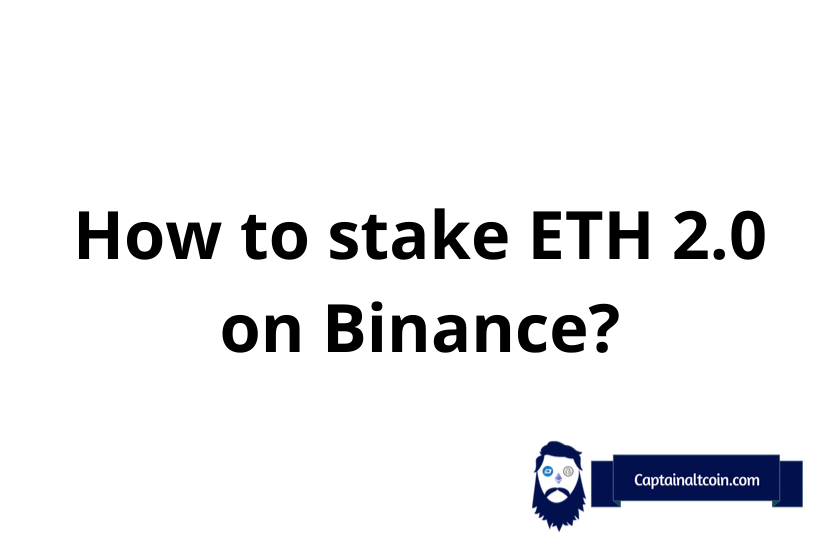 What Is ETH 2.0
---
Ethereum 2.0 (also known as "Serenity" or Eth2) is a long-awaited big upgrade to the Ethereum blockchain. To be precise, the purpose of this significant upgrade is to increase speed, scalability, efficiency and serenity of the Ethereum network. It is expected that Eth 2.0. is going to increase the number of transactions.  
The upgrade is going to make some very significant changes to the current Ethereum blockchain with one of the most important ones being the switch from a proof of work (PoW) consensus mechanism to a proof of stake (PoS) model.
ETH 2.0 is going to be launched in several phases, with the first one being called Beacon Chain (launched back in December, 2020). The launch of the second phase, called The Merge is planned somewhere in the first or second quarter of 2022. As the name suggests, it is going to merge the Beacon Chain with the Ethereum mainnet.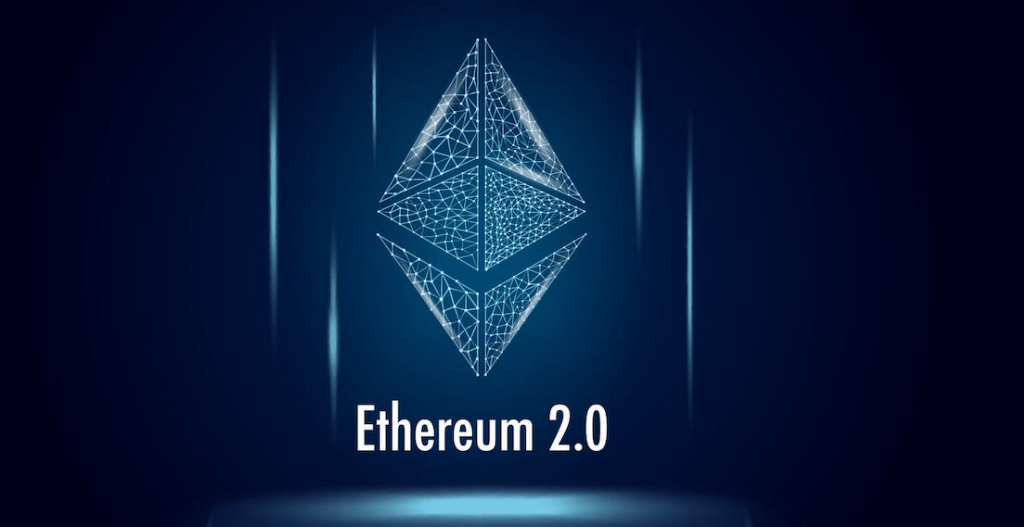 The final phase will be called Shard Chains. The main change at that point will be that operations on the Ethereum network are going to spread across 64 different chains instead of just one. Shart Chains is going to heavily increase scalability on Eth network.
Making this kind of significant upgrade with the purpose to increase blockchain's security and efficiency is not an easy process. That is why ETH 2.0 is planned in so many details and different phases. It is safe to say that ETH 2.0 is going to make one of the biggest changes in the blockchain and crypto world in the upcoming years. Sounds pretty exciting, isn't it?
How to participate in Binance ETH 2.0 Staking
---
Once we understand what ETH 2.0 is, we can now talk about stalking it on one of the biggest crypto platforms – Binance. Let's have a close look at our simple step by step guide: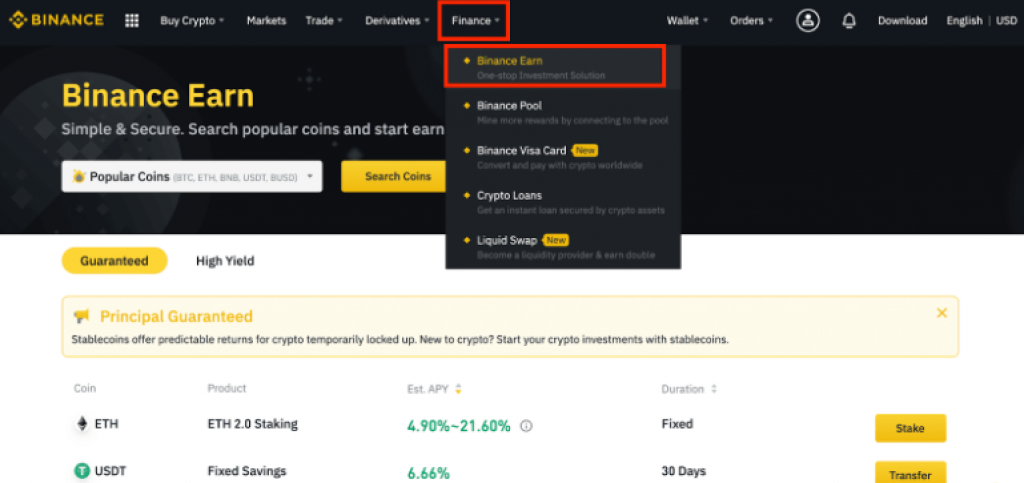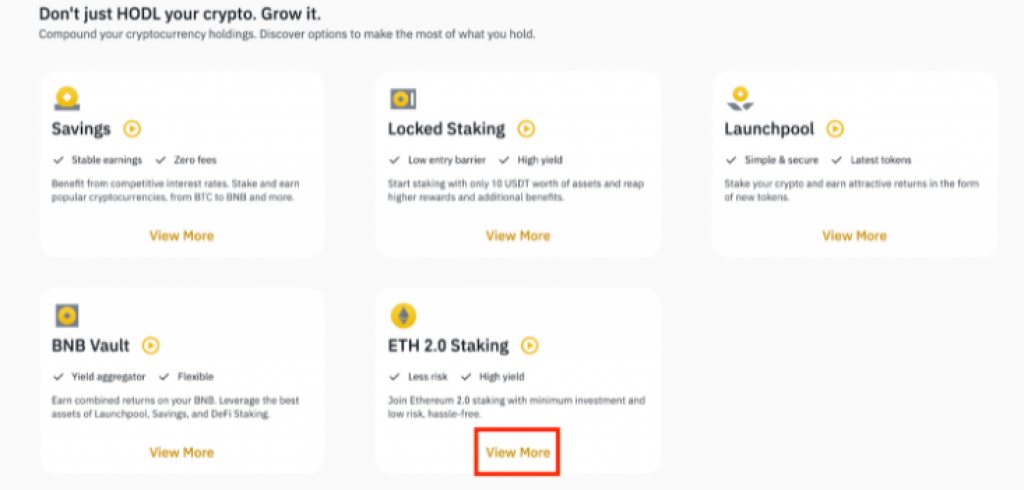 What is BETH
---
BETH is defined as a token. However, probably a closer definition is that it is a version of already staked Ethereum on Binance. In other words, each BETH is equal to 1 staked Eth on Binance. The purpose of BETH is to give flexibility since the locked ETH 2.0. fails to provide it, until the upgrade is fully funcionating.
It is fairly easy to convert ETH to BETH at 1:1 ratio. And the other way around, if you want to convert back your BETH to ETH, this can easily be done on Binance. When ETH 2.0 does go live (most likely in late 2022 or Q1 of 2023), users will be able to swap their ETH back based on their BETH holdings.
The easiest and probably the best way to use BETH is to just keep it and take staking rewards earned from the staking nod.
It's good to note, at this point, that the views expressed in this article are NOT to be considered as FINANCIAL ADVICE.
Read also:
Can I use BETH in other Binance or DeFi services?
---
Yes, you can! I have already mentioned that the easiest way to use BETH is to simply hold it and enjoy your staking rewards. On the other hand, you can also withdraw your BETH in the Binance Smart Chain (BSC) and use it in DeFi applications or some other Binance services.
Some of the most common DeFi apps where you can use BETH are Binance launchpool, Liquid Swap, Pancakesswap, DeFi Yield aggregators etc.
Is BETH worth more than ETH?
---
Well, in theory, as explained above already, BETH is a token that represents your staked ETH on a 1:1 ratio. However, be careful, since as per Binance website, the price of BETH is determined by the crypto market and may be sometimes higher or lower than the price of ETH.
Binance Eth 2.0 staking minimum
---
Well, fortunately or not, Binance does have a staking minimum when it comes to Eth staking. Binance allows you to stake ETH 2.0 with a minimum staking amount of 0.1 ETH.
It is worth noting that if you are staking directly on the official Ethereum platform, then you need to stake at least 32 Eth. However, Binance allows you to stake a minimum amount of only 0.1 ETH which can be particularly useful for beginners in crypto staking.
Closing thoughts
---
Staking is one of the easiest and most efficient ways to earn passive income in the rapidly growing crypto universe. However, please do not just blindly lock up your crypto assets by staking it. A proper, high quality knowledge is needed if you want to be successful and potentially avoid financial risks.
Binance is one of the most used and respected platforms when it comes to staking. Concretely, with ETH 2.0 they have made the process of staking pretty much straight forward for all users.
One final advice from us would be, since ETH 2.0 staking actually locks your funds until all 3 phases are completed, do not get into ETH 2.0 staking unless you plan to stake it for a longer period of time (there is no set up date for ETH 2.0 going live, could easily be somewhere in 2023).
FAQs
---
Can I stake Ethereum on Binance?
---
Of course you can! As one of the strongest staking platforms in the crypto world, Binance for sure allows Ethereum staking. Staking Ethereum through Binance has several advantages such as reducing risks of having your stake slashed, avoiding technical setup, or even reducing the risk of losing your coins to theft.
How much ETH do you need to stake on Binance?
---
As already stated above, the minimum amount of ETH you are able to stake on Binance is 0.1 ETH.
Is ETH 2.0 A new coin?
---
In fact, no, ETH 2.0. Is not a new coin and it will not change the amount of Ethereum you hold or stake. It is just an upgrade that is going to improve the existing Ethereum blockchain network .
What will Ethereum 2.0 do to Ethereum?
---
ETH 2.0 will be a significant upgrade to the Ethereum blockchain. It will provide speed, scalability and serenity on the network. It will use a proof of stake (POS) system instead of traditional proof of work (POW).
With ETH 2.0 the potential of Ethereum will be even higher than today. It is also going to reduce the high gas fees (which is most likely the biggest issue with the Ethereum blockchain right now) and increase the number of transactions. It is also worth noting that ETH 2.0 will not impact holders, but rather miners since a POS system staking will take over mining.
What is the Beacon Chain?
---
The Beacon Chain is the first phase of the several planned ones on ETH 2.0 and it was launched back in December of 2020. The Beacon Chain is widely considered as "the heartbeat" of ETH 2.0. It provides rhythm and tempo for the system's consensus and harmony. The main content of the Beacon Chain is primarily the state of each validator, registry of validator addresses, and attestations.
How much ETH do you need to stake?
---
If you would like to stake ETH on the official Ethereum network, the minimum amount is 32 ETH which is pretty high, especially for the beginners and newbies in the staking crypto world.
Does ETH 2.0 kill mining?
---
Well, perhaps not entirely, but it will definitely heavily impact the miners. The thing is that ETH 2.0 uses POS rather than POW system which significantly encourages staking. POS system will completely eliminate the need for mining, if implemented entirely.
The main reason why ETH 2.0 is focused mostly on staking is that it avoids complex equipment (needed for mining) and saves a lot of energy.
Can I un-stake my ETH on Binance?
---
It is not allowed to withdraw your staked ETH with direct Ethereum staking. Our strongest advice is to avoid ETH staking if you do not like to lock your funds for an indefinite period of time.
As already mentioned above, BETH is a good alternative way to hold staked ETH on the Binance platform.

CaptainAltcoin's writers and guest post authors may or may not have a vested interest in any of the mentioned projects and businesses. None of the content on CaptainAltcoin is investment advice nor is it a replacement for advice from a certified financial planner. The views expressed in this article are those of the author and do not necessarily reflect the official policy or position of CaptainAltcoin.com