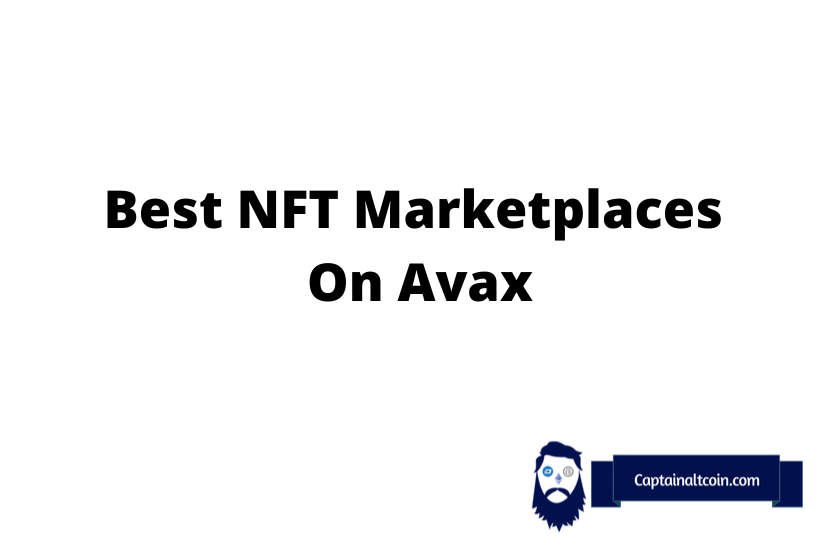 Non-fungible tokens (NFTs) are specific cryptographic tokens that cannot be replicated. Due to their properties, they are used to present works of art (paintings, music, etc.) or real estate. The so-called tokenization of material assets has enabled the reduction of fraud and embezzlement of money during the trade of these goods.
NFTs can be bought and sold like other types of digital assets. You can find the best marketplaces on Avalanche for doing NFTs trading, as well as the answers to some questions in the following text.
Let's begin!
Where to buy and sell NFTs on Avalanche
---
Avalanche is a decentralized open-source blockchain platform that uses smart contracts for its work. The consensus protocol is the main thing that makes this platform very safe and secure and enables fast execution of transactions.
Avalanche has built-in chains in its blockchain – Exchange Chain ("X-Chain"), Platform Chain ("P-Chain"), and Contract Chain ("C-Chain"). Each of them has certain characteristics and is responsible for some actions.
The native token of this blockchain is AVAX, and its current value is around 80 USD.
Last year, various markets for NFT trade were launched on Avalanche. Although it was a terrific year for Avalanche and the NFT market in general, here is the list of the top 5 places for buying and selling Avalanche NFTs.
NFTrade.com
---
This is the first cross-chain decentralized platform for NFT trade. In addition to buying and selling NFTs, this platform enables the creation, swapping, and farming of this type of token. It currently supports Avalanche, Ethereum, Binance Smart Chain, and Polygon blockchains. Supported wallets are MetaMask and WalletConnect.
An essential feature of the platform is that it is an NFT aggregator, which means that it has united all NFT markets in one place. This way, potential traders do not have to search for the desired items in different areas, but everything is in one place. This will make the marketplace accessible and easy to use because everyone will use only one application to access the marketplaces.
On the other hand, NFTs can be launched in different marketplaces. Still, all sales information will be collected in one place.
$NFTD is the native utility and governance token of NFTrade.com. Those who choose to own these tokens will have many benefits such as governance rights, discount on platform transaction fee after 6 months of membership, earning exclusive utility and collector's NFTs by staking NFTs, access to exclusive NFT launches drops and giveaways.
Kalao
---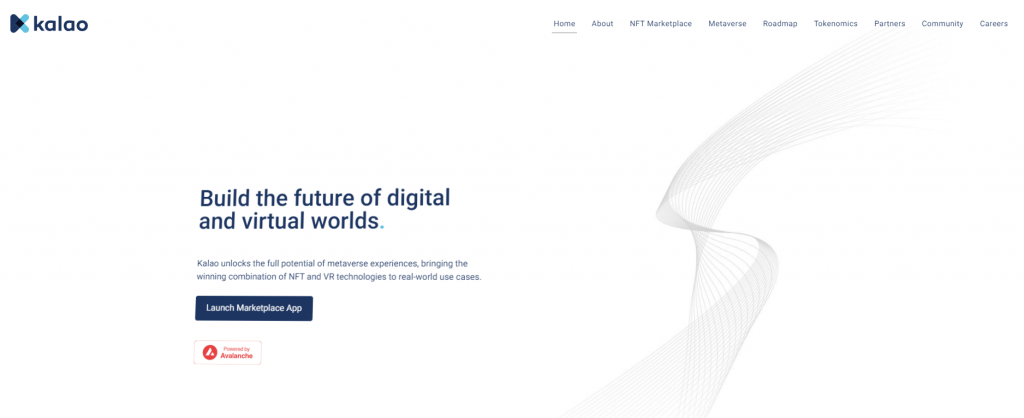 Kalao.io represents an NFT ecosystem built on the technology of Avalanche blockchain in combination with Kalao Virtual Reality abilities. Kalao.io platform supports X-Chain and C-Chain networks and aggregates all NFTs from Avalanche's C-Chain.
It allows minting, buying, and selling NFTs on the marketplace. This platform is easy-to-use and cost-effective. Depending on the participation and activities on the platform, Kalao rewards all participants (buyers, sellers, and NFT creators).
The Kalao Virtual Gallery was designed by the Kalao team to provide a realistic view of digital art, i.e., collections of NFTs, and thus increased their value. The gallery is available to everyone – creators, fans, artists. Clients can choose between pre-designed rooms or customize them for their needs and exhibitions. They can play NFT songs, or let's say, hang their NFTs on the walls. With the presence of friends, it is a new timeless experience.
$KLO is a native token by Kalao. For each trade on the Kalao marketplace, a 2.5% service fee is charged. This applies to $AVAX or Fiat when used to cover these fees. However, this percentage can be halved to 1.25% for users who have staked a certain amount of $KLO.
Snowflake
---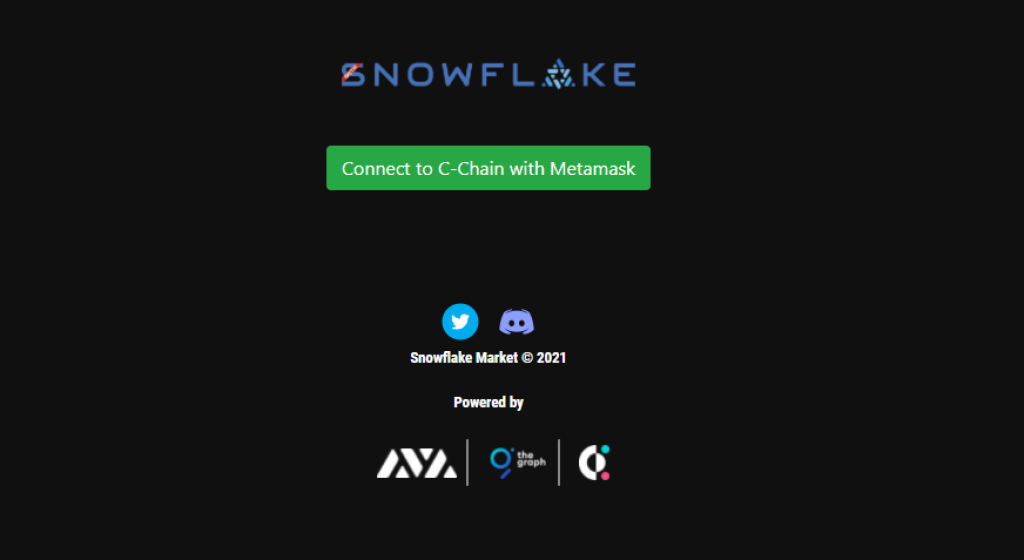 This is the first global NFT marketplace launched on Avalanche blockchain. To access the Snowflake marketplace, you'll need to connect your Metamask with the platform. And you can dive in.
You can display your NFTs on a gallery incorporated within the platform. In addition to buying and selling, on Snowflake, you can easily create your own NFTs. All you need to create your own NFT is to:
add an image
add the name and a description
link a URL
add an attribute
and mint it.
Boom, you're done!
NFTKey
---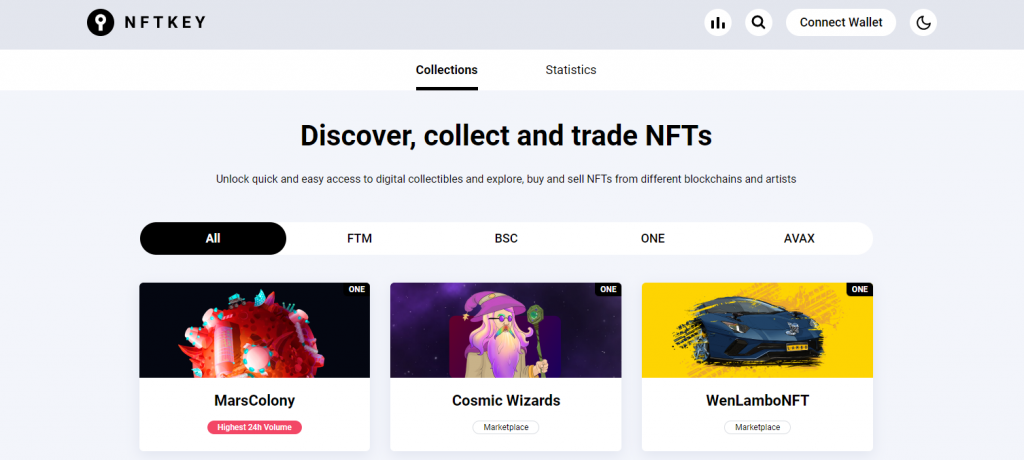 NFTKey is a decentralized NFT platform for trading NFTs allowed by Ethereum, Binance Smart Chain, Avalanche, Fantom Opera, and Harmony blockchains.
It is a non-custodial marketplace, and it doesn't lock NFTs after they are listed. This means they stay in the client's wallet until the buyer buys directly from the owner. Bidding and listing actions are P2P transactions, and none of the centralized services are involved in them.
The exciting thing about NFTKEY is that it announced a new project called LIFE last year. It represents a new NFT collection of 10,000 NFT BIOs minted on the Ethereum blockchain. Each participant is part of an experiment that can design, mint, and own BIOs. The game is realized based on an algorithm written on a blockchain smart contract, and each NFT obtained is in the owner's wallet.
YetiSwap
---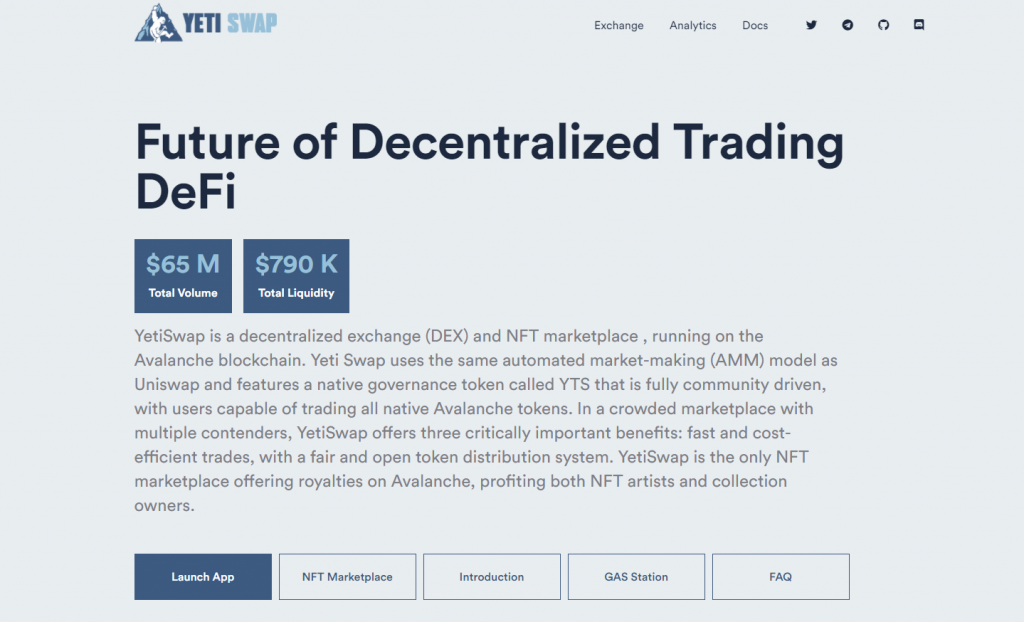 YetiSwap is a well-known decentralized exchange platform built on Avalanche. It has a native governance token – YTS, which can trade with all tokens from Ethereum and Avalanche networks. The most essential characteristics of this platform are fast (less than a second) and low-cost (few cents) trade, fair and open distribution of tokens.
In this NFT marketplace, NFTs that have been verified and approved by the YetiSwap market can be sold and bought, and even new NFTs can be created. Newly created NFTs can also be sold, and their creators can receive royalties for them when selling. Their amount is up to 15%, and with each sale of this NFT, the creator gets this percentage from the sale. Only $AVAX and $YTS can be traded on the YetiSwap NFT market. Transaction fees are 3% for $AVAX trading and 2% for $YTS trading.
FAQs
---
Where can I buy Avax NFT?
---
AVAX token can be bought on well-known exchanges such as Binance, Bitfinex, Coinbase, Gate.io, Pangolin, Btc Turk, CoinOne, Bitpanda, Simplex, Trader Joe, etc.
Which Avax NFT marketplace is best for beginners?
---
In our opinion, NFTrade.com is the best place for beginners.
Is AVAX built on Ethereum?
---
Avalanche (AVAX) is a blockchain platform compatible with the Ethereum blockchain. Based on that, it enables the transfer of ERC-20 tokens from one chain to another using the Avalanche bridge.
Does AVAX have NFTs?
---
Yes, it does.
How can I buy a husky AVAX?
---
You can buy a husky AVAX on Pancakeswap (on Binance Smart Chain) or Trader Joe (Avalanche). If you want to transfer a Husky from one blockchain to another, this can be done using the Husky Bridge.
Read also:

CaptainAltcoin's writers and guest post authors may or may not have a vested interest in any of the mentioned projects and businesses. None of the content on CaptainAltcoin is investment advice nor is it a replacement for advice from a certified financial planner. The views expressed in this article are those of the author and do not necessarily reflect the official policy or position of CaptainAltcoin.com