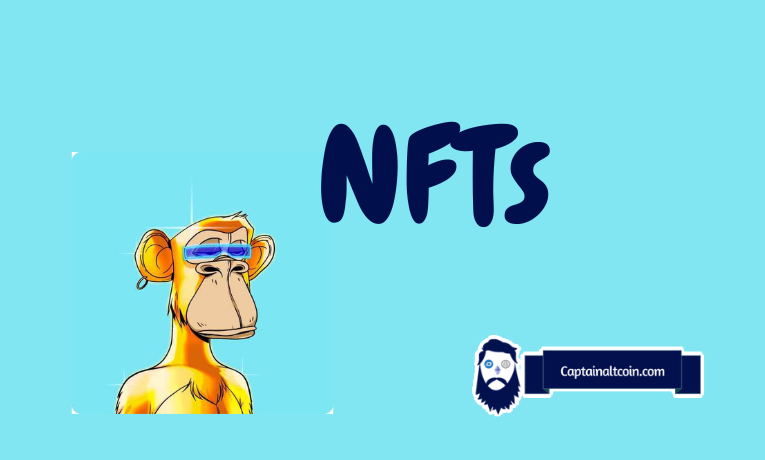 This is a question that many are asking in the wake of Crypto Kitties skyrocketing to one million dollars. The answer is, "Yes." NFTs could prove to be a long-term investment because of their unique properties and one company called 0xcert that's building infrastructure for all NFTs.
What Are NFTs?
NFT stands for Non-Fungible Token. The word "fungible" is defined as, "being something (such as money or a commodity) of such a nature that one part or quantity may be replaced by another equal part or quantity." In other words, you can swap out a one-dollar bill for another, and get the same result.
NFTs are special kinds of tokens that are one-of-a-kind. No other NFT can ever be the same as another, making them very unique indeed. With ERC721, you can make anything from rare digital art to collectible CryptoKitties.
Is This The Future Or A Fad?
Yes and no. Just like any investment, there's a risk. Right now, the market is flooded with digital art and that may continue for a while but there's no way to tell what will happen in the future. Here are some crucial things to note:
NFTs Market Craze: There is a huge craze around NFTs at the moment which may look like a bubble and burst in the future.
NFTs Are Immune to Crashes: Unlike coins that are very volatile and prone to crashes, NFTs are immune because they're not tied to any other cryptocurrency.
Versatile: There are numerous uses for NFTs besides digital art, which is proof that they are here to stay.
Generally, when you look at the current market trends of NFTs, you will notice they are somewhat mimicking cryptocurrencies. If this is anything to go by, it means that in the short term, NFTs may lose value, but in the long run, they will gain tremendous value.
Commonly Used NFTs
Crypto Kitties: These were the first NFTs to gain widespread attention by selling for hundreds of thousands. They are like Beanie Babies but on the blockchain.
Decentraland: A virtual world that uses MANA as its currency, allowing users to purchase land which they can build upon.
Axie Infinity: These are digital pets that can battle, breed, and level up. They are all unique in their own way.
Counterstrike Global Offensive Skins: This is a game where players who purchase skins trade them on the market or keep them to change the appearance of guns.
Ethereum Name Service Domains: There are the only ETH domain names available and they are all unique.
Golem Network Token: This can be used to purchase computing power on the blockchain.
OmiseGo (OMG): OMG is a cryptocurrency that users can keep or swap for other cryptocurrencies.
Ethereum Movie Venture Tokens: These are used to invest in movies and receive a share of the profit.
Why Invest in NFTs?
NFTs are decentralized and unique. They can be sent without an intermediary or third party who makes them perfect for exchanging assets like physical properties, shares in a company, etc., all the while keeping track of it on the blockchain.
Also, NFTs are not affected by market crashes because they aren't tied to any other currency. Experts think that NFTs are here to stay and that they will gain value in the future.
Conclusion
As you can see, NFTs are certainly a worthwhile long-term investment to consider. Even if there are market crashes, NFTs are immune because they are their own separate entity with uses for many different industries. Keep up with the latest news and trends so that you can make the most of your investment.

CaptainAltcoin's writers and guest post authors may or may not have a vested interest in any of the mentioned projects and businesses. None of the content on CaptainAltcoin is investment advice nor is it a replacement for advice from a certified financial planner. The views expressed in this article are those of the author and do not necessarily reflect the official policy or position of CaptainAltcoin.com