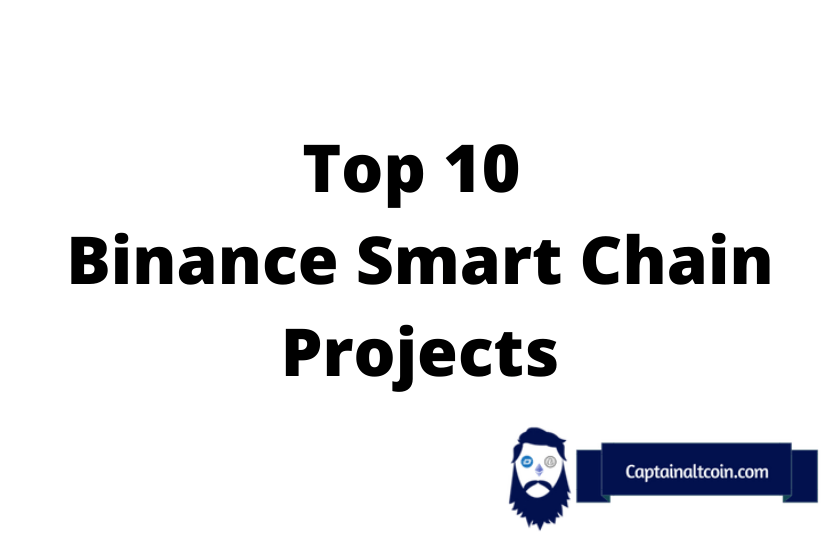 Binance Smart Chain (BSC) is a dual-chain architecture that allows users to build and develop their own digital assets and decentralized apps on one blockchain. The platform also empowers users to take advantage of the growing trade to exchange from one blockchain to the other. Since its launch, BSC has enjoyed significant growth in activity and volumes.
The chain enjoys the backing of the largest crypto exchange Binance and has taken the crypto world by storm thanks to its perfect market fit: Ethereum clone with low fees and fast transactions.
Below are the top 10 DeFi projects launched on BSC:
Quick summary: Best BSC Tokens
| Platform (Key Features) | Pros ✅ | Cons ❌ |
| --- | --- | --- |
| 🥞 PancakeSwap: Leading decentralized exchange (DEX) on BSC with high trading volume and over 4 million monthly users. | Offers a wide range of trading pairs, liquidity pools, and yield farming opportunities. Low transaction fees compared to Ethereum. | The native token CAKE has high inflation due to reward distribution. |
| 🔗 Chainlink: Decentralized oracle network that connects smart contracts with real-world data. | Provides secure and reliable data inputs for smart contracts on BSC. Supports integration with multiple blockchains. | Requires integration and customization to fetch data specific to a use case. |
| 💳 Swipe: Offers cryptocurrency debit cards, multi-currency wallet, savings, borrowing, and payment solutions. | Provides convenient crypto-related services, including partnerships with major players in the industry. SXP token has experienced significant growth. | Relatively new in the crypto space, may face competition from other crypto debit card providers. |
| 📈 Tranchess: Derivatives trading protocol with yield-bearing funds. | Offers different funds with varying risk profiles. Provides high yields and additional DeFi tools like a swap platform. | Higher risk associated with leveraged assets in the ROOK fund. |
| 🎮 CryptoBlades: Blockchain-powered role-playing game (RPG) where players can earn income by owning and leveraging in-game assets. | NFT-based assets can be freely traded or sold. PvP open beta allows players to battle each other. | Success and profitability depend on user adoption and engagement. |
| 🚀 BSCPad: Launchpad platform for crowdfunding and incubating new blockchain projects on BSC. | Democratizes access to early-stage projects. Largest launchpad on BSC in terms of market cap and user base. | Success of projects launched on BSCPad depends on their individual merits. |
| 🚗 Auto (AUTO): DEX and interest aggregator protocol that optimizes DEX experience and interest earnings. | Allows users to increase trade efficiency and earn interest. Offers a DEX aggregator for finding the best trading deals. | Competition from other DEX aggregators in the market. |
| 🍞 BakerySwap (BAKE): Decentralized exchange (DEX) for tokens and NFTs on BSC. | Combines NFTs, yield farming, and IDOs. Offers altcoin liquidity pools on BSC with faster transactions and lower fees. | Faces competition from other DEX platforms and NFT marketplaces. |
| 📊 Linear Finance: Synthetic asset exchange platform with cross-chain compatibility and decentralized protocol. | Provides easy access to investment opportunities and creation of synthetic assets. Offers unlimited liquidity and low fees. | Relatively new platform, may face competition from established synthetic asset platforms. |
| 💰 Belt Finance: AMM protocol with multi-strategy yield optimizing capabilities on BSC. | Offers low fees, aggregation, and maximum returns through lending, vault compounding, and yield generation. | Relatively new platform, may face competition from other AMM protocols. |
PancakeSwap (CAKE): Decentralized Exchange
---


PancakeSwap is a decentralized exchange on one of the top BSC projects that use permissionless and automated liquidity pools that are run by algorithms. It is the algorithm that makes PancakeSwap an automated market maker.
With the automated market maker (AMM) model, users can trade digital assets on the platform against a liquidity pool and not an order book to match with other assets. The liquidity is filled with funds from other users who earn liquidity provider (or LP) tokens for contributing their crypto assets to the pool.
Since its launch on September 20, 2020, PancakeSwap has been growing and thanks to a flurry of activities, the DeX recently pushed the number of transactions on BSC to five times that of the perceived industry leader, Ethereum. In addition, the PancakeSwap coin price (CAKE), has maintained an upward trend and has jumped a record 46 times in 2021 with its market cap rising to $4.2 billion.
The name PancakeSwap was inspired by a growing trend of food-based decentralized finance. Previous food-based projects include SushiSwap and BakerySwap.
Venus (XVS): Decentralized Money Market
---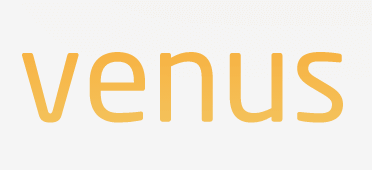 Venus is a money market and synthetic stablecoin protocol that uses an algorithm and launched exclusively on Binance Smart Chain (BSC). The protocol allows users to earn from their crypto assets through lending and also enables borrowers to access a liquidity pool where they can take crypto credit.
Venus users lend, borrow and mint $VAI tokens, the protocol's synthetic stablecoin, which is pegged at $1.00. The DeFi protocol allows users to access a simple-to-use crypto asset lending and borrowing platform to borrow directly against their collateral. Venus offers a DeFi ecosystem for fast transactions at no extra fee.
VAI tokens are synthetic BEP-20 token assets pegged at one U.S. dollar for every VAI token. The XVS tokens are also BEP-20-based but are mainly used for governance of the Venus protocol. Governance tokens are used by token holders to determine operations on the DeFi platform, including what is to be added, changing parameters, adding new collateral types, and organizing product improvements.
Auto (AUTO): DEX and Interest Aggregator
---


AutoFarm is a DeFi platform built on BSC and aims to optimize DEX experience and interest earnings. Users can use the AutoFarm protocol's paid-in capital to increase trade efficiency that leads to increased interest. The protocol is based on the same principles as Yearn Finance (YFI).
Autofarm also has a DEX aggregator that users can use to exchange tokens at the highest rates within the BSC ecosystem. Users can use the DEX aggregator to scan through the various exchanges and locate those offering the best deals and the best trading conditions. AutoFarm is similar to 1inch (1INCH), another DEX aggregator based on the Ethereum blockchain.
Autofarm reported more than $400 million in assets just a few hours after its launch in early 2021. Recently, the protocol overtook its Ethereum and emerged in the second position in the DappRadar dapp rankings across all blockchains and categories.
BakerySwap (BAKE): Decentralized Exchange for Tokens and NFTs
---


BakerySwap is a DeFi protocol on the Binance Smart Chain that enables users to stake,bake, create, and trade special NFTs. The platform uses the automated market maker (AMM) model and combines three top trends in the blockchain and cryptocurrency industry i.e. non-fungible tokens (NFTs), yield farming, and initial DEX offerings (IDOs).
It is one of the many food-themed projects launched in the DeFi space recently, where users can tokenize their projects, provide liquidity, and earn token rewards in return. Previously, such projects had been associated with the Ethereum blockchain but its adoption has since been taken up on the Binance Smart Chain (BSC). Its adoption is mainly driven by the faster transaction it offers and the cheaper fees on every transaction.
BakerySwap is one of the first projects to use BSC to build an AMM DEX and is among a few DeFi projects that offer altcoin liquidity pools on the BSC network.
Read also about the top 10 DeFi projects overall (most of them are on Ethereum).
1Inch Exchange
---


1inch.Exchange is an aggregator of decentralized exchanges that allows users to access liquidity from various exchanges and optimizes trade strategies using smart contract technology. The protocol allows users to swap tokens and place limit orders for various tokens.
In this case, the user does not place orders against the platform's own order book but instead, the user has access to order books of other aggregated DEX platforms. The platform allows crypto asset holders to sell, buy, and swap their tokens across multiple platforms. The platform also allows users to access and trade multiple cryptocurrencies.
1inch.Exchange was launched in 2019 by two Russian developers – Sergej Kunz and Anton Bukov. The platform seamlessly integrates with other DEX platforms like Mooniswap, Oasis, Uniswap, Kyber Network, and Balancer. 1inch.Exchange currently supports more than 250 cryptocurrencies hence users can easily swap any kind of ERC-20 token.
Swipe
---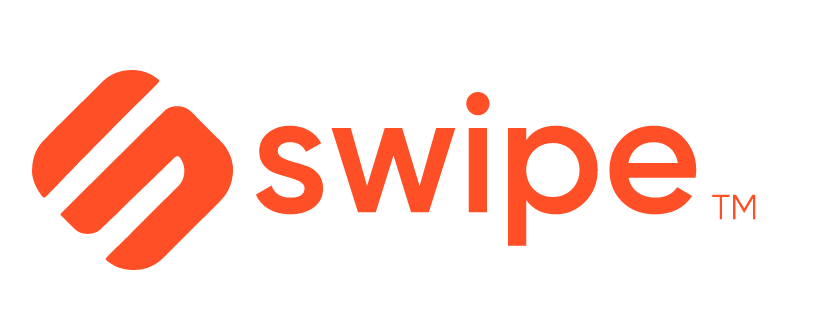 Swipe is a company offering several crypto-related services including cryptocurrency debit cards, a multi-currency wallet, issuance of custom cryptocurrency debit cards, cryptocurrency savings, cryptocurrency borrowing, and cryptocurrency payment solutions for merchants.
While it is relatively new in the crypto space, the multi-asset cryptocurrency ecosystem has reported unrivaled growth in the crypto space. The company managed to secure partnerships with leading players in the digital currency industry like Binance and Coinbase within the first few months of its launch. Binance is currently using Swipe to power its credit cryptocurrency card payment.
The SXP token, Swipe's native cryptocurrency has seen more than 10X growth in its price in the first two months of 2021.The surge came after the company announced plans to enter the DeFi industry with the launch of a suite of protocols and applications powered by the SXP token.
Linear Finance
---


Linear Finance is a new platform in the DeFi space that seeks to bring more people into the crypto space by increasing inclusiveness and easy access to investment opportunities. The company offers a cheap, quick, and transparent synthetic asset exchange platform that allows users to save fees and secure assets at a fair market price.
The Linear Finance team combines a wealth of technical experience in the cryptocurrency industry with extensive knowledge in the financial industry. The protocol allows users to build and manage a portfolio of various digital currencies. Users can also use the protocol to create synthetic assets (Liquids) with zero slippage thanks to the unlimited liquidity that the platform offers. Linear has also introduced a cross-chain compatible and decentralized protocol that allows fast, affordable, and secure exchange of synthetic assets.
The platform is powered by LINA, the native token which is used for many purposes like staking, payments, governance, liquidity mining, and investing in liquids.
PancakeBunny
---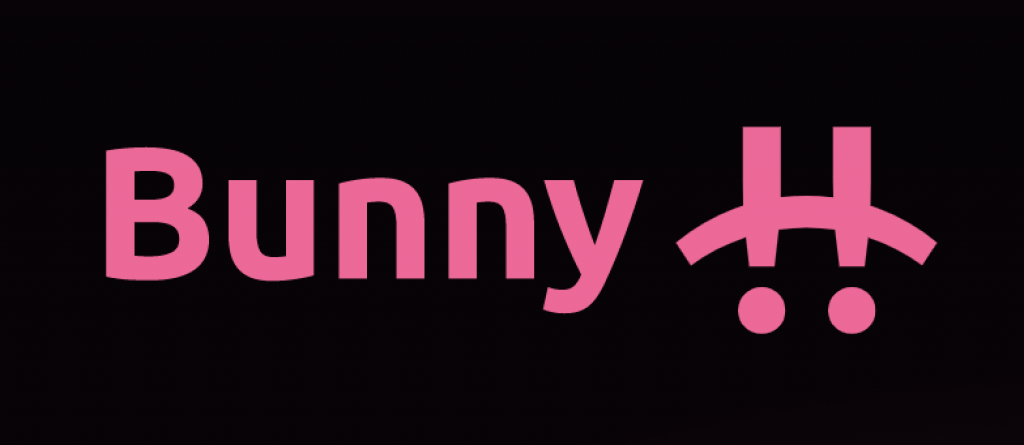 Pancake Bunny (BUNNY) is a decentralized cryptocurrency with a growing Defi yield aggregator used for PancakeSwap. The protocol empowers users to boost their yield-seeking strategies and increased earnings on BSC. Investors use the platform to automatically compound yields regardless of the number of tokens held.
The BUNNY token, the platform's native coin is used to provide governance on the Pancake Bunny protocol. BUNNY holders participate in governance within the Pancake Bunny and receive token rewards in return. Staking BUNNY is beneficial for both the holder and the Bunny ecosystem itself. BUNNY enables users to access several strategies to optimize yields from their crypto assets.
BUNNY holders can benefit from governance rewards by staking their tokens in the BUNNY Governance Pool where they earn rewards in form of BNB rewards. The amount of reward received is determined by the number of BUNNY tokens held.
Beefy Finance
---


Beefy Finance is a yield optimization tool that crypto holders use to utilize and optimize yields from liquidity pools through access to multiple automated investment strategies. Yield farming is the process of lending or staking crypto assets to be used in smart contract-based governance in liquidity pools in return or rewards. This process earns the holder more returns and can be practiced alongside other investment opportunities.
Yield farming is a way to earn from cryptocurrencies without paying high fees or taking more risks. Yield optimization is the various strategies employed to maximize the return from yield farming. The process involves using data analysis and optimization techniques to maximize the revenue and performance of Yield farming projects.
Belt Finance
---

Belt Finance is an AMM protocol built on the Binance Smart Chain (BSC) and which has in-built multi-strategy yield optimizing capabilities. Investors use the protocol to access low fees and aggregation through lending, vault compounding, and yield generation for maximum returns.
Belt Finance allows users to instantly and directly swap between stable assets and automatically earn from stable assets by yield farming with an optimized strategy while also getting BELT tokens. All these processes are undertaken through BSC smart contracts without any centralized processing.
Read also:
Conclusion of BSC Projects
---
BSC has ported a lot of users from Ethereum due to its constant congestion issues and astronomical fees. However, don't expect this blockchain to maintain its popularity once Ethereum solves its scaling issues and launches Ethereum 2.0 and ETH staking.
Still, most of these projects can easily bridge over to Ethereum and carry on their successful journey.

CaptainAltcoin's writers and guest post authors may or may not have a vested interest in any of the mentioned projects and businesses. None of the content on CaptainAltcoin is investment advice nor is it a replacement for advice from a certified financial planner. The views expressed in this article are those of the author and do not necessarily reflect the official policy or position of CaptainAltcoin.com