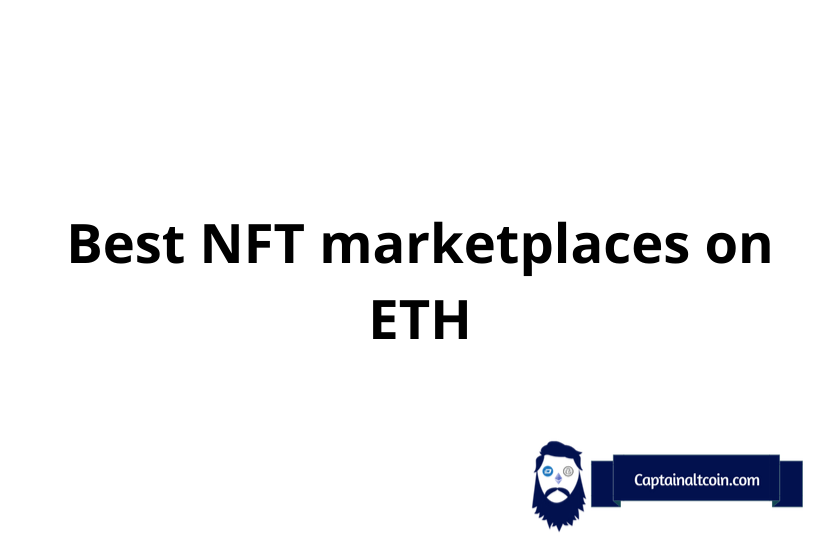 NFTs have taken the world by storm and if you want to join in on the fun, a NFT marketplace is the best way to go. To put it simply, these marketplaces provide an online platform for buying and selling digital assets – such as art pieces, music, or even entire virtual worlds! They're like the Amazon of the digital world!
When sorting through NFT marketplaces, it's important to take into account factors like focus or niche, quality of customer service, fees and commissions associated with each transaction. Keeping these features in mind will help you find the perfect one for your needs. So don't worry – while there are many options out there, we can help you determine which NFT marketplace is best for you.
Top NFT Marketplaces on Ethereum blockchain (NFT marketplace list)
---
Today we are going to take a look at some of the best NFT marketplaces on one of the biggest blockchains – the Ethereum network.
OpenSea
---
OpenSea is widely considered one of the biggest NFT marketplaces in the world. It is built on the Ethereum blockchain network. By operating on the ETH network, OpenSeas' users by default pay fees in ETH. However, OpenSea supports more than 240 different payment methods including all kinds of stablecoins (price against US dollar).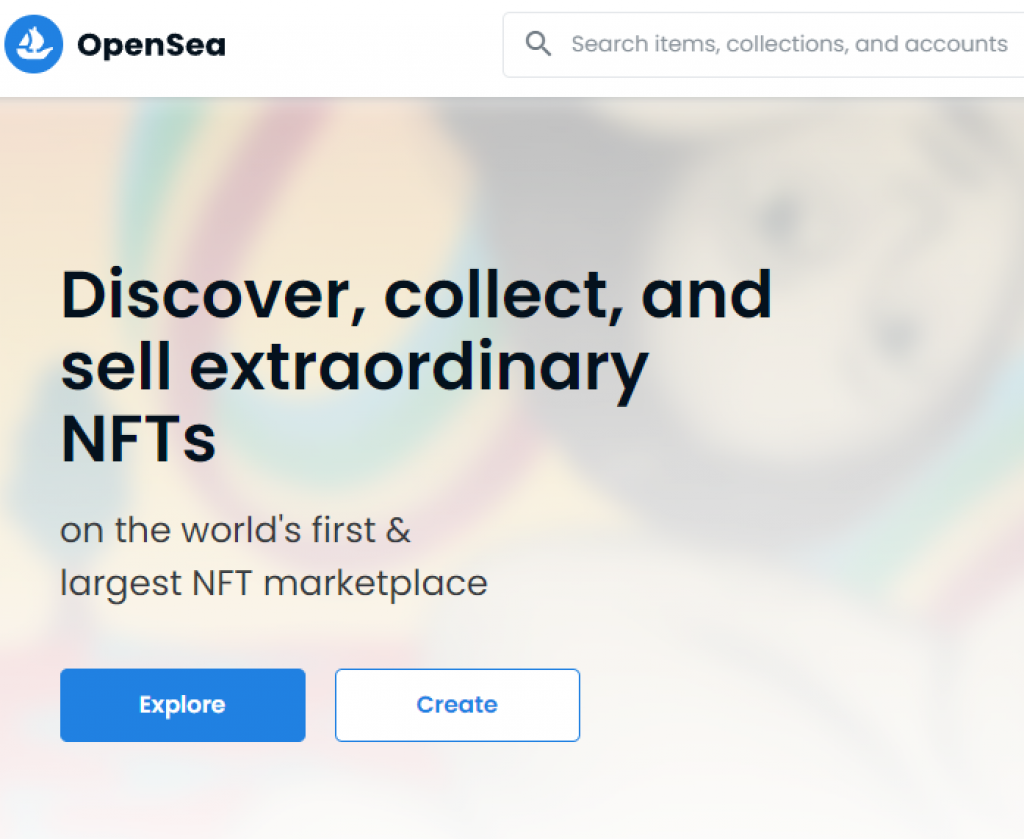 OpenSea allows its users (artists or different developers) to "mint" NFTs by creating blockchain-backed projects. The idea behind the mint method is that you are the creator of your work and therefore, you are able to sell it on the blockchain.
On the OpenSea website, you will find a very detailed guide on how to create a new profitable and tradable ERC271 from scratch. In other words, by following this guide, you will be able to create your very first NFT on the blockchain.
What I found very interesting is that OpenSea charges only a 2.5% fee on every transaction. I say "only" since this is much less compared to some other big NFT platforms, like Nifty Gateway for example (5% + 30 cents fee on every transaction). 
Binance NFT Marketplace
---
Binance, one of the leading cryptocurrency exchanges, has recently launched its own NFT Marketplace in 2021. This international crypto exchange has begun competing with other industry players, such as Crypto.com NFT.
The Binance NFT Marketplace offers artwork, gaming items, and collectibles for those looking to invest in digital assets. What really sets it apart is its low trading fees – only a 1% fee is taken for each trade. Its user-friendly layout, based on the same technology used by the Binance Exchange, adds to its convenience and usability.
Not only that, but Binance is also built on its own blockchain. This gives it an extra edge over other competitors in the market and makes this platform stand out from the rest. If you're looking to invest in digital assets then you should certainly take a look at what Binance has to offer!
SuperRare
---
SuperRare is another NFT platform that operates on the Ethereum network. It is based in the US and was launched back in 2018.
Most of the minted NFTs that are sold on SuperRare were created by very well-known artists. However, you can find cheap NFTs as well, from unknown artists.
I found out that exclusive digital art is the main focus of SuperRare. On SuperRares' browser section you can find a lot of these arts. Filters are included and by using them you can find out which items have an open offer, what kind of price they have if they are still owned by the creators etc.
If you want to sell NFTs on SuperRare, you will have to pay 15% of the sales price which makes this platform one of the most expensive ones on the NFT market.
While 15.00% is one of the highest ones on NFT marketplaces, it should be said that this is actually a very competitive fee compared to an ordinary physical art gallery (where 30-50% in gallery fees is a very common situation).
It's good to note, at this point, that the views expressed in this article are NOT to be considered as FINANCIAL ADVICE.
Rarible
---
Another top-rated NFT platform where you can buy and sell different NFTs is called Rarible. This platform allows its users to create and mint their own NFTs without any coding knowledge which allows traders to buy innovative digital tokens.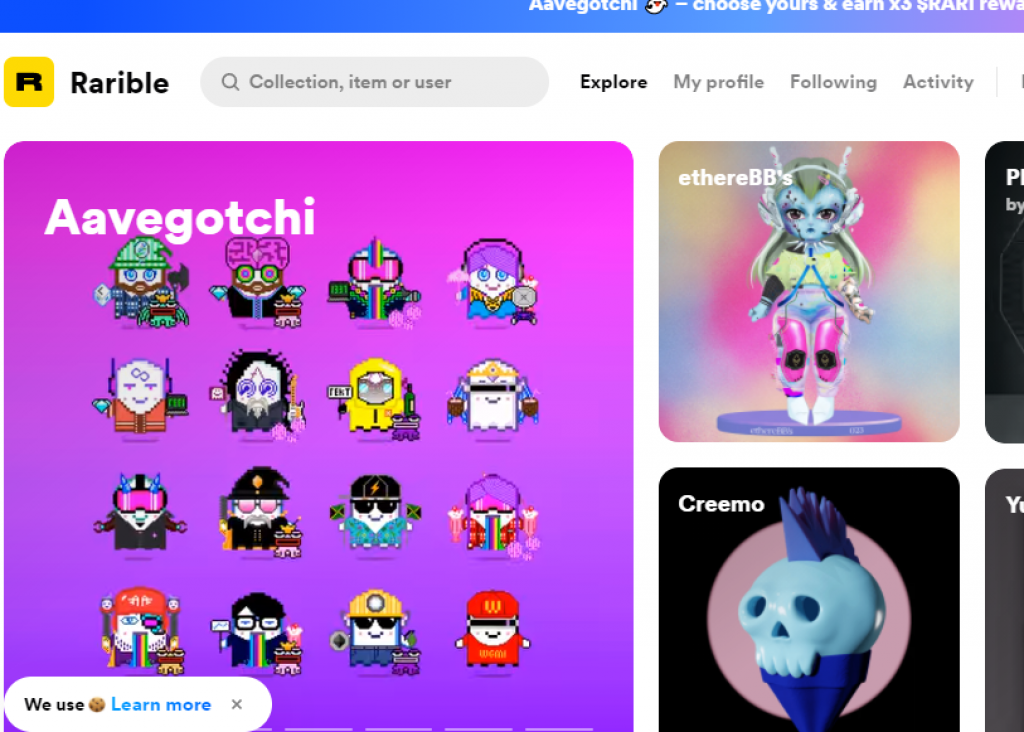 Rarible Inc was launched in 2020 by Alexei Falin and Alexander Salnikov (owners and co-founders). Items are exchanged on Rarible's online platform using the Ethereum blockchain network of course. One feature that distinguishes Rarible from other platforms is the ability for users to earn a RARI token
Since Rarible has a very simple NFT minting process, it is particularly attractive to newbies in NFT marketplaces with no previous experience or coding skills. Rarible is known for successfully completing different seed funding rounds and some of the notable investors are MetaCartel Ventures, Coinbase Ventures, Bollinger Investment Group, and CoinFund.
Magic Eden
---
Magic Eden is quickly emerging as one of the most popular NFT marketplaces on the Ethereum and Solana blockchains. Since its launch in September 2021, it has become the go-to-marketplace for NFT collectors, art enthusiasts, gamers and more.
Magic Eden offers a suite of features that makes it attractive to users. Firstly, they have a user-friendly interface and offer slightly lower fees compared to OpenSea; this is made possible in parts thanks to their Solana-nativity. Additionally, Magic Eden also has a Drop Calendar which allows users to track upcoming mints, along with supporting multiple wallets across listed networks, including an iOS App.
Despite these advantages, Magic Eden does come with some drawbacks; for example, it currently supports only Ethereum and Solana networks, letting down collectors looking for other platforms. Furthermore, they only support verified creators and collections; this means opportunities are limited for up-and-coming artists.
Nevertheless, if you're looking for your next favourite collectible or artwork from rising talent — Magic Eden is definitely worth exploring!
Foundation
---
Foundation is another NFT platform that operates on the Ethereum Blockchain network. It has been active since 2020 and is based in the US.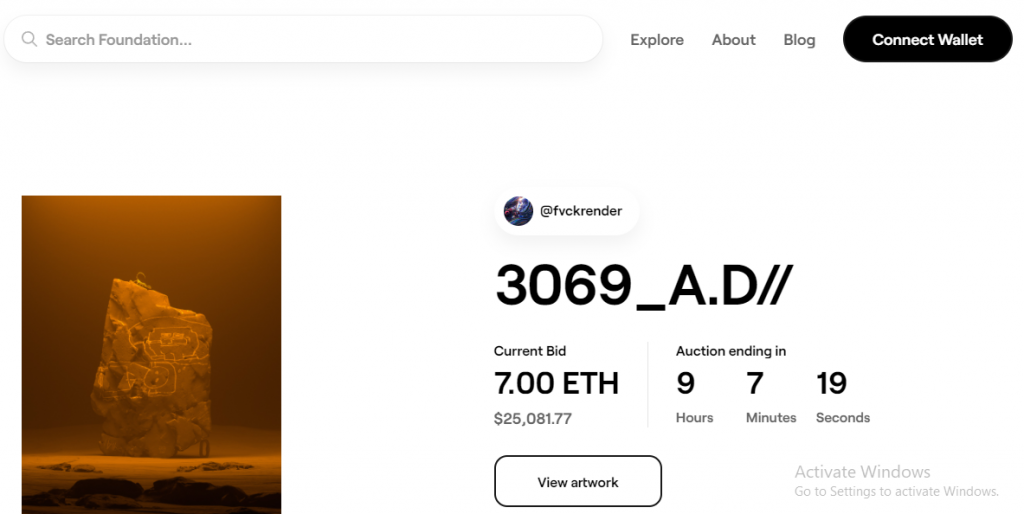 Similar to SuperRare, even though you can find items from unknown artists on Foundation, the main focus of the platform is exclusive digital art produced by well-known NFTs creators.
If you want to use Foundation, you need to connect either your MetaMask or Ledger wallet. NFTs are presented in the browse section where you can see the latest and the time remaining of the auction. The default filter is that the auction ending in the shortest period of time is displayed first, however you can use filters to sort items as you like.
Mintable
---
Mintable is another NFT platform that operates on the Ethereum network where you can mint (Safe to say now you have an idea where it gets its name from), buy and sell different kinds of NFTs. It was launched in 2018 by its founder Zach Burks.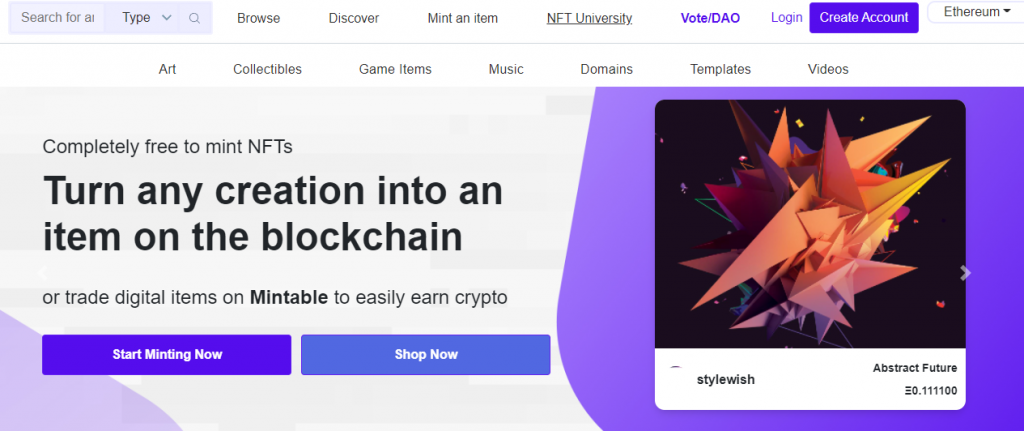 As basically every other NFT platform, you will need to connect your wallet in order to buy and sell NFTs on Mintable. Some of the wallets that you can use with Mintable are MetaMask, Rainbow, and Trust Wallet.
You can sell and buy different kinds of items on Mintable and some of the categories are Art, Collectibles, Game Items, Music, Domains, etc. You can pay not only with your crypto wallet, but also with your credit card, but keep in mind that there will be a 5% fee from the credit card processor in that case.
NBA Top Shot
---
NBS Top Shot is an NFT and blockchain-based platform that allows users to trade, buy and sell some specific licensed NBA video highlights that fans can own forever which makes it digitally unique. Of course, it operates on the ETH network.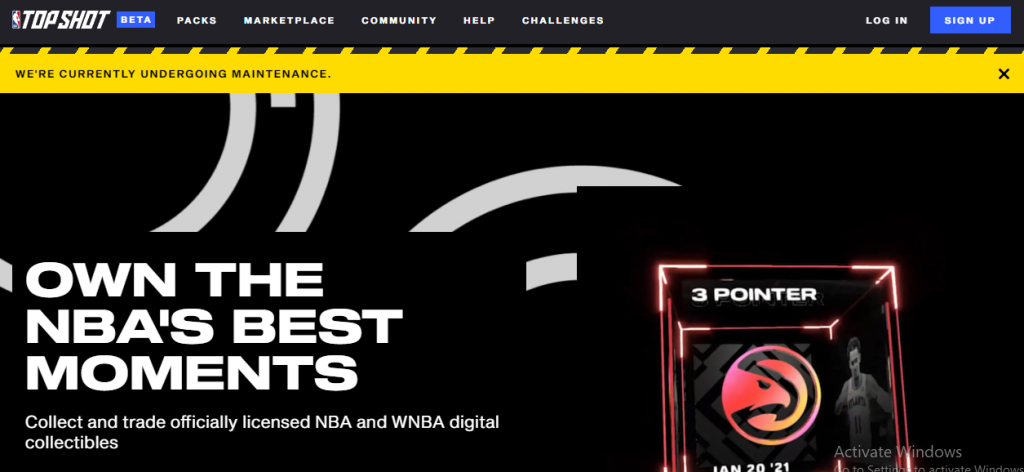 The NBA Top Shot trading platform is a joint venture between the NBA, the NBA Players Association, and Dapper Labs (blockchain developer), so it is completely legit and approved by the NBA. The point of the platform is that fans can easily trade unique video highlights between each other.
Axie Infinity
---
Axie Infinity is a "play to earn" online game and is also considered an NFT platform that operates on the ETH blockchain network.
At first sight, I thought that Axie is very similar to Pokemon, but the key difference is that the markets for in-game resources are open and controlled by players, allowing them to make a profit with what they generate in the game.
You can play the game with Axie NFTs. These Axis can be battled, collected, and even used to earn cryptocurrencies because of the play-to-earn system.
Sorare
---
For soccer fans, SoRare is the modern equivalent of Panini's football stickers. You can develop your squad and compete in a fantasy football league. This is the future – a game that's both fun and lucrative.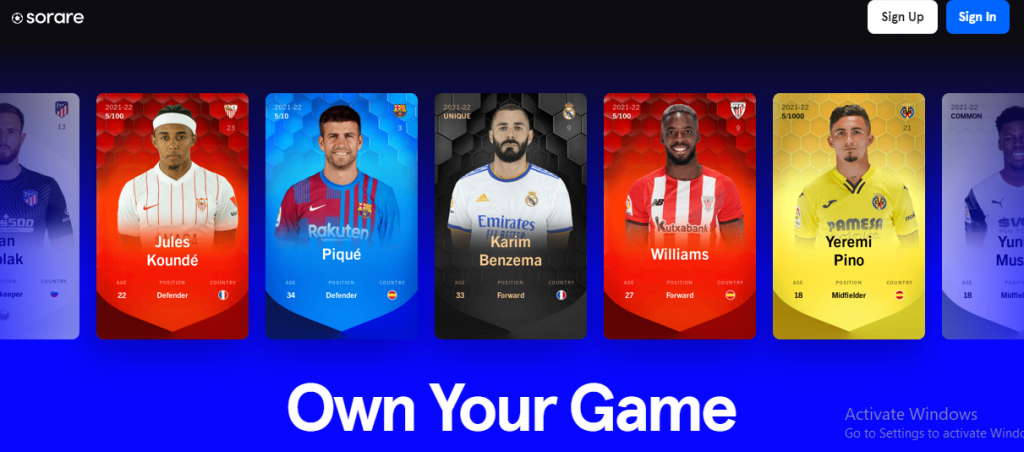 The supply of cards is limited which means that owning the best players will be rewarding when trading, but also on the pitch. Your goal is for your players to move high through the rankings since then you will have better prices. An NFT card for Cristiano Ronaldo recently sold for $289,920 on March 14, 2021. If you are a soccer fan, just play SoRare and enjoy.
Venly
---
Venly is an NFT marketplace based in Belgium that operates on ETH, Binance, and Polygon network. It was launched back in February 2021.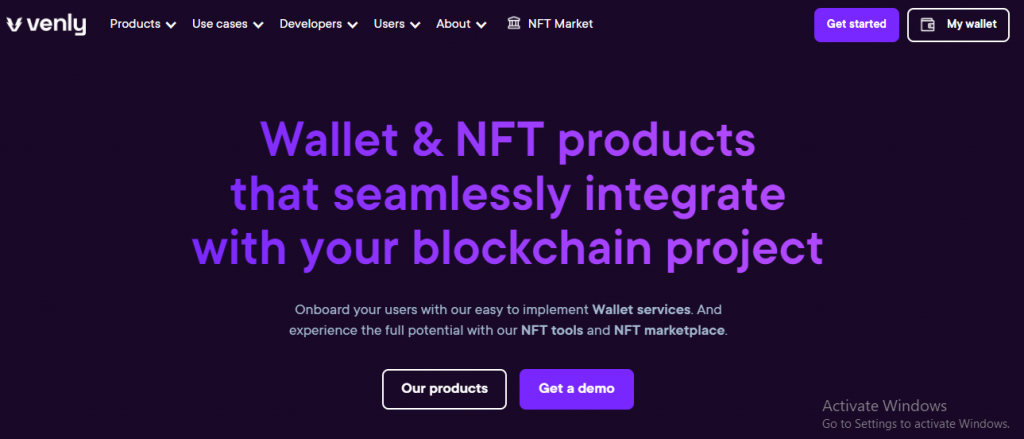 Venly is focused only on blockchain games and, at the time of writing, over 100k gamers operate in its ecosystem which makes it a very big platform. The whole platform is actually made from two parts: the one where you have game studios and game creators and another one where you have gamers and collectors.
Nifty Gateway
---
Nifty Gateway is another NFT art marketplace built on the Ethereum blockchain with backing from the crypto exchange Gemini.
All NFTs that are bought and sold on the platform is called "Nifities". You can find work by celebrities here, such as deadmau5, Grimes, Kenny Scharf, Beeple, and Steve Aoki. However, anyone can apply and be an artist, and creators/artists get to choose how much the commission is going to be. Nifty Gateway takes a 5% fee + 30 cents of every sale.
Zora
---
Zora is yet another NFT marketplace that operates on the ETH blockchain network. It was launched in 2020, so it's still relatively new.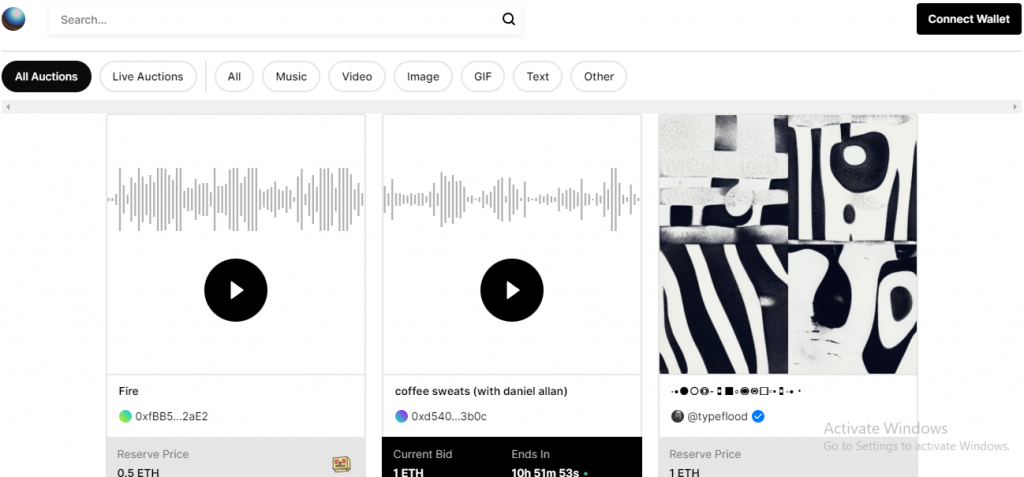 The main focus of Zora is mainly on empowering the creators. Basically, the platform encourages creators to create their own market instead of pouring the proceeds of their work into slick resellers' pockets. Creators can give potential buyers two options "Buy now" or "Place a bid". There's also a Proof of Authenticity – field through which you can view the NFT before buying it.
Decentraland
---
Have you heard about the virtual real estate market? This niche has become more and more popular in the last few months, and the Decentraland platform is the leader in it.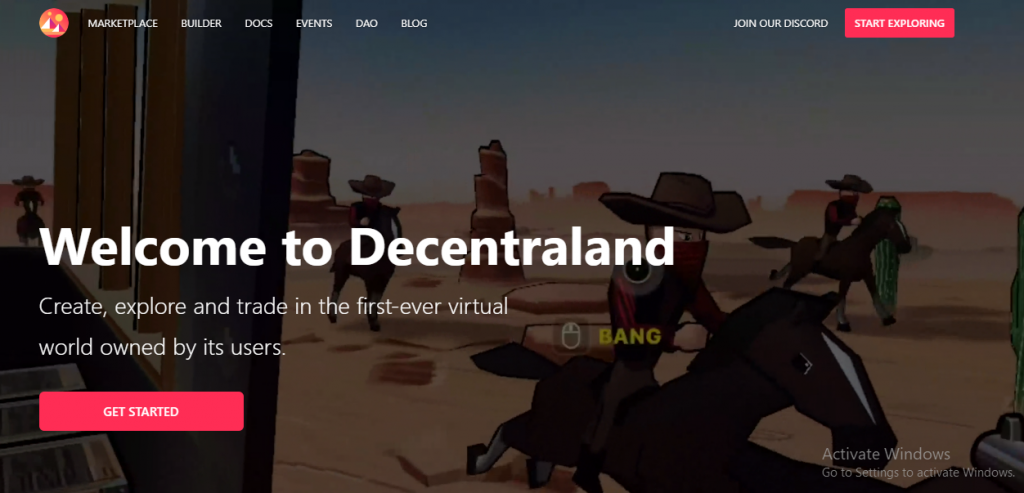 Increased interest in virtual real estate markets happened primarily due to the invention of NFTs, which guarantee immutable ownership of virtual property.
It consists of 90,000 parcels of land. Each parcel of land exists as a non-fungible LAND token on the Ethereum blockchain. Non-fungible of course means that each LAND token is digitally unique.
MakersPlace
---
MarkersPlace is a bit longer on the NFT market as it was launched back in 2018. On MarkersPlace you can find NFTs from both known (Yura Miron, Silvio Veira, Dmitri Cherniak, Dreamonaut etc.) and unknown artists.
It's a very user-friendly platform. What I found interesting about MarkersPlace is that you don't even need a cryptocurrency wallet or any third-party software to use the platform. You can just sign up and log in, and you're ready to explore, buy and sell digital artwork.
NFT Showroom
---
NFT Showroom is a much smaller (in numbers of course) NFT marketplace than OpenSea, Nifty Gateway, or SuperRare. It was launched in 2020 and it is one of the rare platforms operating on HIVE-blockchain.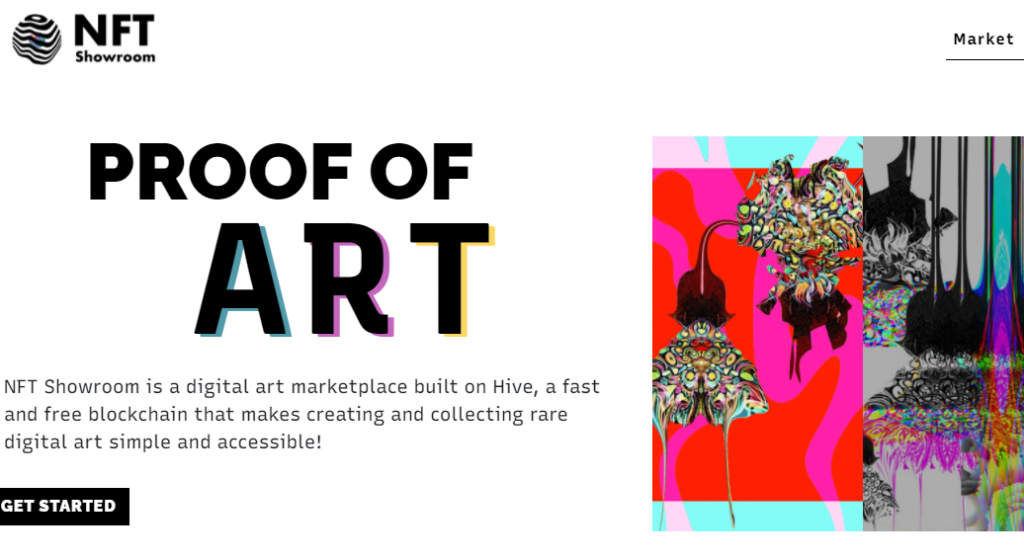 Different NFT Marketplaces present their NFTs and in the browse section, you can see the remaining time of an auction and the latest bid. You can filter and sort the available art pieces in a wide variety of ways. At NFT Showroom, you will have to pay 10.00% in commission on the initial sale.
Atomic Market
---
AtomicMarket is a shared liquidity NFT market smart contract that is used by multiple websites which means that each of the assets listed on one market will appear on all other marketplaces.
Users can browse through the available assets, and also choose to list their NFTs. It is a very easy-to-use platform, and the creators are not required to have high knowledge of blockchain.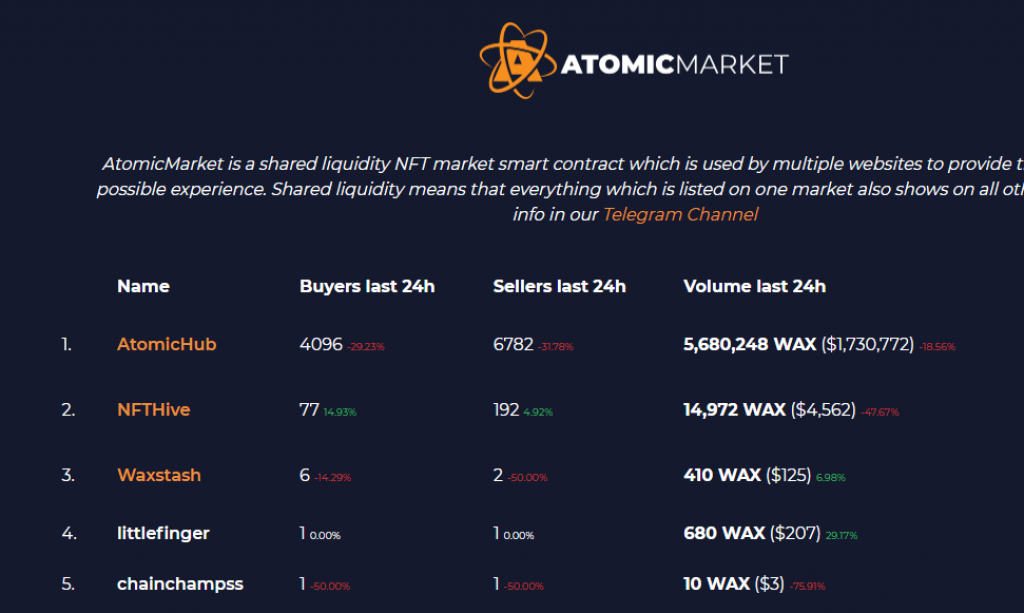 It is also one of the cheapest NFT platforms since it also charges 2% of the total sales price.
What software is required to create NFT art
---
NFTs actually represent any digital file so you can make an NFT as a digital painting, a text, a video, anything that can be reproduced as a multimedia file. I will list here some free software I found that you can use to create this kind of files:
Krita
Artweaver
Inkscape
GIMP
MediBang Paint Pro
MyPaint
What does crypto have to do with NFTs
---
Most NFTs are part of the Ethereum blockchain. ETH is a cryptocurrency but its blockchain also supports these NFTs where they can store extra information and this makes them work differently from ETH coin. Furthermore, NFTs are bought and sold digitally, in exchange for cryptocurrencies.
Of course, on some NFT platforms, as mentioned above, you can earn crypto.
Read also:
FAQs
---

CaptainAltcoin's writers and guest post authors may or may not have a vested interest in any of the mentioned projects and businesses. None of the content on CaptainAltcoin is investment advice nor is it a replacement for advice from a certified financial planner. The views expressed in this article are those of the author and do not necessarily reflect the official policy or position of CaptainAltcoin.com