Sound.xyz Review – Can You Buy and Sell NFTs on Sound?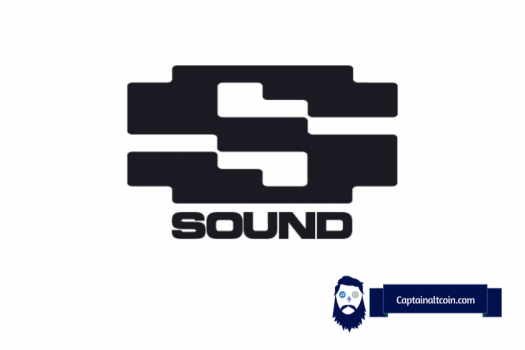 Sound.xyz Review – Can You Buy and Sell NFTs on Sound?
Innovative platform
Easy-to-use
Helps artists monetize their songs
We witness the times when internet technology is developing with great speed, specifically crypto technology, providing more and more possibilities. After the initial exchange of cryptos and the option of paying with them, we came to the moment when music became involved in this aspect of the economy – music has risen to a new "web 3" level. Music and crypto in the same sentence may sound impossible, but yes, it is possible. In this article, you will read how it is harmonized.
What is Sound.xyz?
---
Sound.xyz is a new-generation music platform that allows non-established music performers to make money through NFTs. The idea of the founders of this start-up is to enable lesser and medium-known musicians to earn some streaming income with the help of NFTs. Celebrities are entering the NFT world, Snoop Dogg for instance! Also, smart contracts that mints NFTs are unique for each artist.
In addition, musicians can follow the releases with a limited series of digital assets and get in touch with fans of their work. The company managed to raise 5 million USD in seed capital, with the help and contributions of Andreessen Horowitz (a16z) in the first place, followed by 21 Savage, Weekend Fund, Variant Fund, DJ Drama, Li Jin's Atelier Ventures, Holly Herndon, …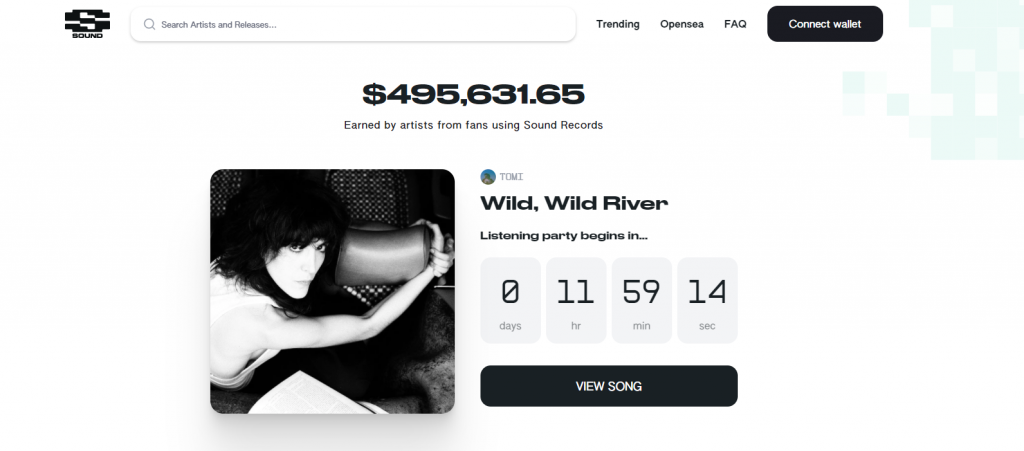 The initial drops were limited to just a few dozen limited-edition NFTs worth about 10,000 USD that sold out quickly. Although this amount is miniature in the music world, this allows artists to earn the amount they would gain by streaming hundreds of thousands of times on Spotify. The leaders of Sound.xyz are trying to create new tools that would make it easier for artists to raise funds from fans that would serve them in creating new songs and other projects.
The platform's goal is to increase listeners who are nudged towards listening to only the most popular artists.
Sound.xyz is not the only music platform of this type on the web. There are also Royal and Audius (which is funded by over $13 million by companies including Coinbase Ventures and General Catalyst).
Who can join Sound.xyz and create music NFTs?
---
The vision of this company is to enable quality, lesser-known musicians to break into the public scene and manage to make a living from it. The priority is to provide them with support as they strive towards that goal.
Suppose a music artist wants to become a member of Sound.xyz. In that case, they just need to fill out a form consisting of 5 questions, and it takes literally 1 minute, and the team will answer as soon as possible.
How does Sound NFTs work?
---
Music is stored on the Ethereum blockchain via IPFS – a decentralized storage provider. NFT contracts do not bear the company's name but have the artists' names. This is important because NFT mining through companies such as Zora or Foundation leaves specific branding for the protocol on the blockchain. At the same time, this is not the case with Sound.xyz.
Artists who use this platform to publish their music have a limited series of NFTs that comes with the release. In addition, they allow you to leave a comment at a certain point in the song, even though they are essentially keepsakes. This may be reminiscent of the commenting feature on Sound Cloud – as soon as NFT is traded, the new owner can overwrite the original token comment.
No streaming platform today will allow fans to donate an artist more than the predetermined amount.
Launch A Listening Party
---
Listening Parties is the first project launched by this start-up, and it enables artists to sell tagged NFTs to the release of new songs. In addition, Sound.xyz provides an opportunity for artists to show off a new piece in the form of a series of limited edition NFTs of the songs. Each of them is marked with a unique number so that loyal listeners can provide support from the first day.
The NFTs limited series allows performers to include more members of their sound community. They also benefit from publishing and advertising their participation, attracting more interest from their colleagues and other artists. And it is essential that the feeling of happiness returns when new quality music is accidentally discovered.
Own the Moment
---
Every NFT here on Sound is more than a song. Sponsors who own NFTs have the opportunity to leave a public comment on the music, and so the whole world can see what he thinks about it. In addition, you can brag about the collected NFTs and thus prove that you have been a loyal fan since early times. Also, as soon as you sell your non-fungible tokens, your comment will be replaced by the new owner.
Have Fun Being A Backer
---
To keep the backer entertained and their support rewarded, the Sound team came up with something unique and special. So, each song contains a so-called "golden egg" that is hidden on a specific timestamp of the song.
If you guess with your comment where it is, then your NFT will be upgraded with a 1/1 edition of a unique work of art of the artist's choice. It is important to note that each song contains only one "golden egg" that can be hidden anywhere in the song, and the winner will be announced the moment the song sells out.
Create A Culture
---
Besides owning music and participating in this platform will leave their mark on music history, listeners can join the Sound.xyz's community on Discord. They can connect with performers through weekly gatherings, joint projects, and much more.
Conclusion
---
Music is all around us, and it is reasonably expected that it and the crypto cosmos collided and intertwined. However, succeeding in the music world is very difficult if there is no significant support and financial incentives from people who love and appreciate your work. This is a chance for quality music and its performers to affirm and become recognizable on the music scenes.
Sound.xyz brought together all aspects and enabled both performers and fans to benefit from both sides. Sound.xyz platform has existed for less than a year and has already managed to raise millions of dollars in a short time. There is no doubt that the team of experts working for Sound.xyz will strive to progress and improve more and more.
Read also:
PROS
Innovative platform
Easy-to-use
Helps artists monetize their songs
CONS
Lack of information on the official website

CaptainAltcoin's writers and guest post authors may or may not have a vested interest in any of the mentioned projects and businesses. None of the content on CaptainAltcoin is investment advice nor is it a replacement for advice from a certified financial planner. The views expressed in this article are those of the author and do not necessarily reflect the official policy or position of CaptainAltcoin.com