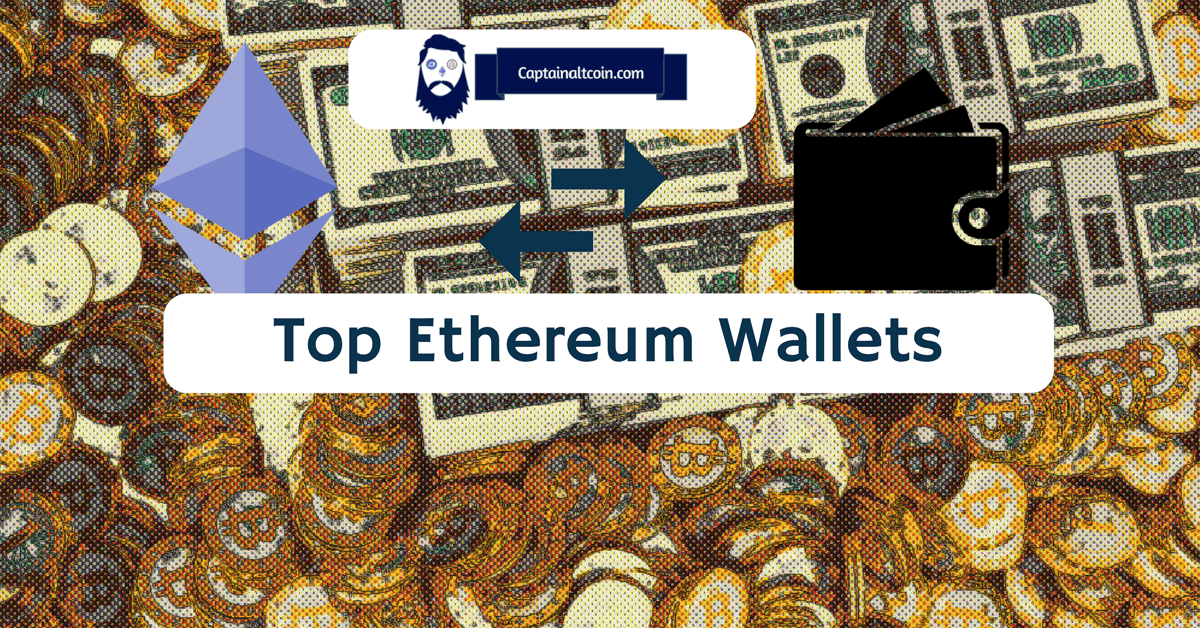 Apart from Bitcoin, there is another digital currency, which seems to have great potential. This digital currency is growing rapidly among all cryptocurrencies. This digital currency is Ethereum.
Ethereum currently has the second-largest market cap after Bitcoin, and because of this, many investors are now flocking to Ethereum. There is quite a bit of software support for this new cryptocurrency. Of course, that means you'll need more secure Ethereum wallets.
These 10 best Ethereum wallets are among the most widely used and trusted wallets of 2017. They all meet the above requirements and should contain something for everyone involved in the ether crypto-scene–from beginner to expert.
| Name | Type | Features | Price |
| --- | --- | --- | --- |
| Ledger Nano X | Hardware | Safest option for storing Ethereum. Stores private key on physical device. Supports ERC20 tokens. | $200 |
| Blockwallet | Software | The wallet offers several features, such as privacy proxies, gas tracker, phishing protection, and flashbot protection, among others. It supports various blockchains, including Ethereum, Binance Smart Chain, Polygon, Avalanche, and Fantom. | Free |
| Trezor Model T | Hardware | Secure for storing Ethereum. Stores private key on physical device. | $180 |
| Trust Wallet | Mobile | Secure and user-friendly. Supports over 4.5 million digital assets across 65+ blockchains. Comes with a mobile dApp browser. | Free |
| MetaMask | Mobile, Browser extension | Secure and user-friendly. Used to interact with Ethereum-powered decentralized applications online. | Free |
| Guarda | Mobile, Browser extension | Secure and user-friendly. Used to interact with Ethereum-powered decentralized applications online. | Free |
| Exodus Wallet | Software | User-friendly and beginner-friendly. Comes with a built-in exchange. Suitable for actively managing crypto portfolio. | Free |
| Atomic Wallet | Software | Secure and user-friendly. Supports over 500 digital assets and allows users to buy crypto with a credit card. | Free |
| MyEtherWallet | Web | Allows users to store their keys on their own computers. Provides automatic backup and allows writing smart contracts. Compatible with some hardware wallets such as Ledger Nano S and Trezor. | Free |
| Coinbase | Mobile, Web | Offers a wallet suitable for use as an ETH wallet. Easy to use. One of the major drawbacks is that users do not control their private keys. | Free |
| Ethaddress | Paper | Allows printing private keys on paper. Provides a high level of security and is free. Requires users to download the website from Github and unpack the file directly from their computer. Recommended to disconnect from the internet at the time of creating the wallet. | Free |
| Trezor One | Hardware | Secure for storing Ethereum. Stores private key on physical device. | $60 |
| KeepKey | Hardware | Secure for storing Ethereum. Stores private key on physical device. | $ |
Best Ethereum Wallet apps
---
Before we go through each of these wallets in detail, let's have a quick look at 3 best options when it comes to the best Ethereum wallets: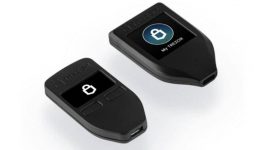 Inexpensive hardware wallet with screen
Screen offers verification and extra protection
Established
If we break them down by type of wallet, here is a quick rundown:
Best Ethereum Hardware Wallets
Ledger Nano X

Trezor T
Trezor One
Ledger Nano S
CoolWallet S
KeepKey
Best Ethereum Wallet for Android
Trust Wallet

Bread Wallet
Coinomi
Jaxx Wallet
Guarda Wallet
Edge
Best Ethereum Wallets for iOS (iPhone and iPad)
Coinbase.
MyEtherWallet.
Blockchain.
Jaxx.
Trust Wallet
Guarda Wallet
Best Desktop Ethereum Wallet
Exodus.
Jaxx.
Atomic Wallet.
Guarda.
Best Ethereum Web (Browser) Wallets
MyEtherWallet.
MetaMask.
Guarda
The Top 10 Best Ethereum Wallets Available
---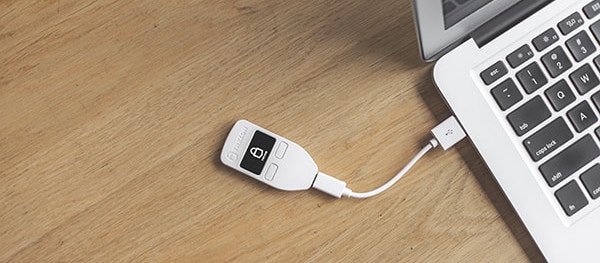 (Hardware Wallet)

Trezor is a hardware wallet that supports ether as well as Bitcoin, LiteCoin, Dashcoin, and more. The device can be used for password management, supports two-factor authentication, and can also function to sign documents and other files as proof of ownership.
Trezor is touted for being durable, is water-resistant, is very light, and portable. The device has been created so as to remove any elements that could be easily hackable. It comes with a feature that allows users input a secret word in other to regain the access to one' emails, accounts, keys, money, and so on. The device also features the built-in display that allows users to review transactions.
Trezor costs $99 and comes in 3 colors – black, gray, and white.
Ledger Nano S
---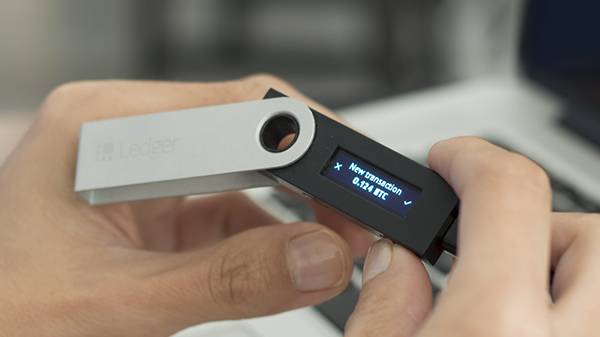 (Hardware Wallet)

The Ledger Nano S comes with both theEthereum and Ethereum Classic apps. This popular hardware wallet offers up support for Ether, Litecoin, Bitcoin, and various alt-coins. It also supports multiple addresses for each currency within a single device. This wallet is not all that expensive when looking at what you get in return. The Ledger Nano S uses a PIN and a physical button to confirm transactions, which means that this wallet is highly secure against malware such as Adylkuzz.
The Nano S also supports backups and user-created software. It even supports FIDO Second Factor authentication for GitHub, Dropbox, Google, and more.
Here, Ether is stored offline on the device, and whenever you want to spend Ether, Ledger S signs it using the private key stored on the device. The device comes with an in-built display, which makes checking and confirming transactions better for users. It supports Ethereum out of the box, without the need for custom software or third-party plugins. Ledger Nano S comes with strong security that secures users' private information, and the security is so robust that the Nano S device can be used even on a hacked computer.
Blockwallet (Web/mobile/desktop)
---
BlockWallet.io is a privacy-focused, self-custodial crypto wallet that protects Web3 users' privacy and security. The wallet has privacy proxies, gas tracker, phishing prevention, flashbot protection, and more. It supports Ethereum, Binance Smart Chain, Polygon, Avalanche, and Fantom.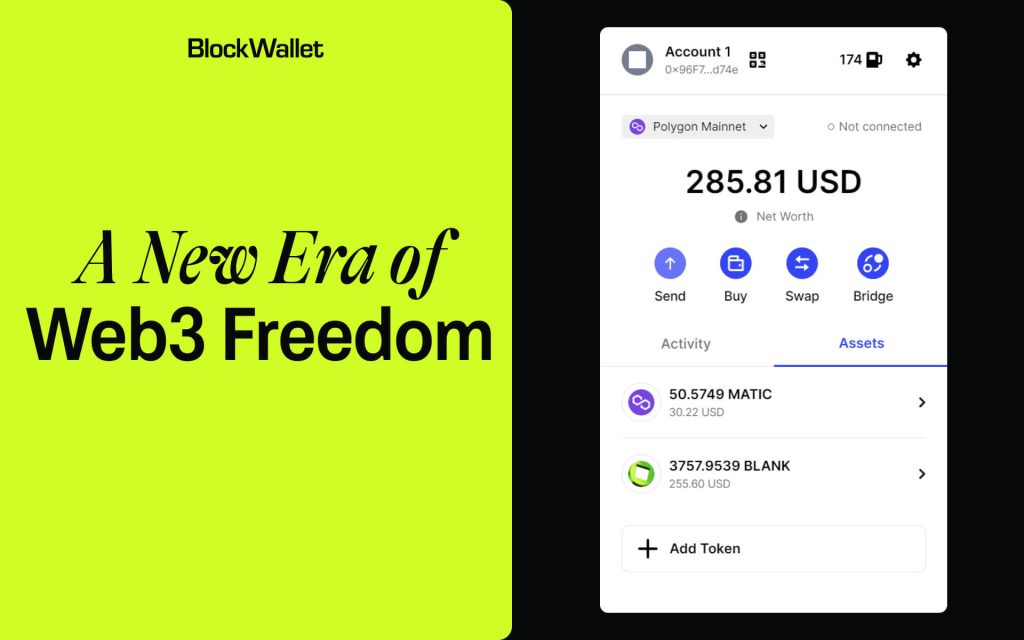 It offers Web3 VPNs and privacy proxies that reduce personal data. Phishing and flashbot protection help consumers avoid scams and front-running bots. When users connect to a node provider, they can leak their IP address and other data, which may compromise their privacy and security. However, BlockWallet's Privacy Proxies prevent this by trimming personal data and acting as a VPN for Web3.
Low fees: BlockWallet.io charges less than MetaMask, according to Product Hunt.
BlockWallet.io is a newer wallet on the market and it may have fewer users and reviews than more established wallets. That is the only con we could came up when it comes to Blockwallet.
Guarda (Web/mobile/desktop)
---
Guarda is a cryptocurrency wallet available as Web Wallet, Desktop Wallet (macOS, Windows and Linux), Mobile Wallet (Android + iOS), and a Chrome Extension. You can use the app to store almost all tokens worth having as Guarda supports 45 different blockchains and over 10k tokens. Among other currencies, Guarda Web Wallet supports Bitcoin, Bitcoin Gold, Ethereum (+ERC20 tokens), Ethereum Classic, Zcash, XMR, etc.
With Guarda, you remain in control of your keys at all times, and your funds cannot be used by anyone else. Like other mobile wallets, the keys to your funds are secured and encrypted on your own device. You use a PIN to access the Guarda app.
Guarda also has a built-in exchange service, so you can buy and trade coins from within the wallet. The wallet also supports staking for some popular chains like Tezos and CLO.
Jaxx (mobile)
---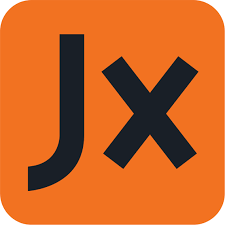 Jaxxis a multi-asset wallet that supports 13 cryptocurrencies (including ETH). The wallet was created by the Canada-based company, Decentral (http://decentral.ca/), and has an elegant design with robust security features. Jaxx also allows its users access to their wallets without having to do any form of verification-
Also, your private keys are safely stored on your machine and are never shared with Jaxx's server. Jaxx has an awesome development community that looks after the maintenance and innovation of the wallet. Jaxx is accessible on all platforms – Linux, Windows, Mac OS, iOS, and Android. It is important to note that Jaxx is also launching a hardware wallet in the coming months.
Thanks to its ease of use and convenience, Jaxx is well-suited for both beginner and experienced cryptocurrency users.
Exodus
---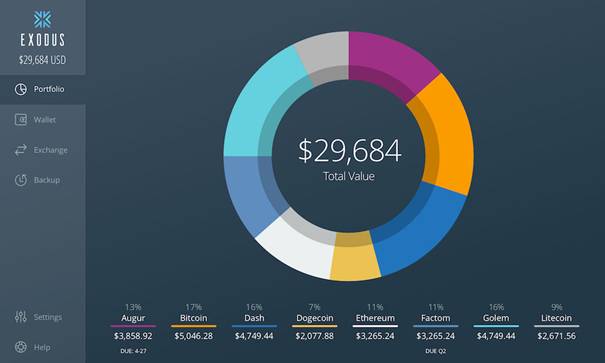 (Desktop Wallet)

Exodusis the world's first multi-cryptocurrency desktop wallet, and also the first desktop wallet to have ShapeShift built in for exchanging cryptocurrencies. However, one needs to always be connected to the internet while using Exodus. However, you need not worry as your private keys never leave your machine.
This wallet features a beautiful design and an intuitive interface. A pie chart will show your entire portfolio of coins as soon as you open the Exodus wallet. Its aesthetically-pleasing UI is easy to use. This makes Exodus super user-friendly for both crypto experts and beginners alike. Features like backup seed keys for restoring your wallet and one-click email recovery ensure the security of your funds.
Exodus supports seven cryptocurrencies (including Ethereum, Bitcoin, Litecoin, Dash, etc.) It is built for Windows, Mac, and Linux.
Exodus is an independent wallet that stores the private key on your machine and not on any external server, which means that you have full control (and full responsibility) for your coins.
---


MetaMask is one of my favorite Ethereum wallets, and it is like a browser to access the Ethereum network.
MetaMask is more than just an Ether wallet, and it not only enables you to store and send Ethereum, but also allows you to access decentralized Ethereum apps. It allows you to interact with Dapps and Smart Contracts, and all without the need to install any software or download the blockchain. You can just install it as a Google Chrome Extension!
MetaMask features an intuitive design where you can quickly switch between the main Ethereum network and a test network.
When we talk about privacy, it is important to note that no registration or personal information is needed. The private keys are password encrypted. They are stored on your machine, which you can export at any time.
MetaMask is built for Firefox and Chrome extensions.
Mist
(Desktop Wallet)
---


Mist is the official Ethereum wallet and is also a wallet client that supports multi-signature addresses. This can be quite convenient for advanced users. It is important to note that it does require you to download the entire Ethereum blockchain. This can be a bit of an issue for people using computers with less free hard disk space. When Mist is installed, it takes a while to get started because it synchronizes with all Ethereum nodes. After the sync is completed, it prompts you to set a secure password, which you are required to remember. If you forget this password, there is no other way to access Mist.
After that, the process is pretty typical as in any other wallet, and in the wallet, you will have access to a pair of public and private keys to perform transactions.
Your private keys are on the device itself, which means that you don't need to worry about security. Supported platforms are Windows, Linux, and Mac. Mist also has ShapeShift built in. This allows you to exchange other currencies.
---


Coinbase's wallet is simple to set up and very easy to use, and is one of the most popular Bitcoin web wallets. Coinbase has served 8.2M customers in more than 32 countries and has appeared in major publications such as Bloomberg and Time.
Coinbase has also included Ethereum support this year. One important thing to note is that they do not support Ethereum Classic (ETC).
Coinbase is a well-established option that offers instant currency conversions, recurring investments, and multi-sig support. It is a cheap and fast way of storing Ethereum, and Coinbase's mobile wallet is available on Android and iOS.
Follow these steps to use Coinbase:
Register at Coinbase, and once you open a Coinbase account you'll immediately see an ETH wallet appearing under the "accounts" tab.
Click on "wallet address" in order to get your Ethereum public address.
Transfer your ETH to the wallet's public address.
Store ETH on Coinbase.
Check here if their service is available in your country.
It is important to note that the private keys are not in your control because they are stored on Coinbase's hosted servers. This is a huge drawback.
Coinbase is a decent way to store your ETH for the short term. However, you should use a hardware wallet like Ledger Nano S or use Paper wallet method if you planning to hold Ethereum for long term.
---


MyEtherWallet is an open-source client-side wallet that does not rely on third-party servers to operate. Instead, everything takes place on the user's computer. This means the service will always be accessible. You can create secure paper wallets for your ether holdings by running MyEtherWallet on an offline computer. MyEtherWallet is different from other traditional web wallets because no one is controlling your Ethereum balance other than you.
It has an inbuilt BTC to ETH (and vice-versa) swap facility, and you can also connect your Ledger Nano S (Ledger Nano S) or Trezor (Trezor) to access your funds in MyEther's browser environment. MyEtherWallet also has a Chrome extension (MyEtherWallet) in beta. This feature adds a better user interface for sending and receiving transactions.
If you're unsure about how to backup a wallet, they do offer a tutorial (https://myetherwallet.groovehq.com/knowledge_base/topics/how-do-i-save-slash-backup-my-wallet).
MyEtherWallet is a great option if you need to create a quick wallet.
KeepKey
(Hardware Wallet)
---


KeepKey costs $120 and is the most expensive Ethereum hardware wallet available. It sports a sleek design with a well-illuminated screen. KeepKey has a larger screen than its other two competitors. It is also a bit heavy (i.e. not easy to carry around).
KeepKey supports most major coins besides Ethereum including Bitcoin, Dogecoin, Dash, Namecoin, and Litecoin. It works on major operating systems including PC, Android, Mac, and Linux.
It is important to note that Keepkey allows a direct exchange of assets with the use of ShapeShift.
KeepKey's plastic body makes it vulnerable to damage if it is accidentally dropped. However, if you like its interface, it may be the right wallet for you.
---


If you are comfortable with paper wallets, you can create an Ethereum paper wallet using the open-source project ETHAdress. These paper wallets are printed out for use in cold storage.
Paper wallets contain both private keys and public keys printed on paper, and you can store this information in a safe place so no external hacker will be able to get your coins.
You can opt for additional privacy which encrypts even the private keys so that if you or anyone else wants to use the coins they will need to know the password to decrypt it.
Also, if you ever want to send your coins to someone else you will need to import the keys into an online wallet (e.g. Jaxx, Exodus). Only then you will be able to use them.
ETHAddress is another open-source Javascript client-side Ether wallet that supports single wallets, split wallets, vanity wallets, bulk wallets, and brain wallets.
It is important to note that ETHAdress does not support Ethereum Classic (ETC).
ETHAdress is the cheapest form of cold storage currently available.
Atomic Wallet
---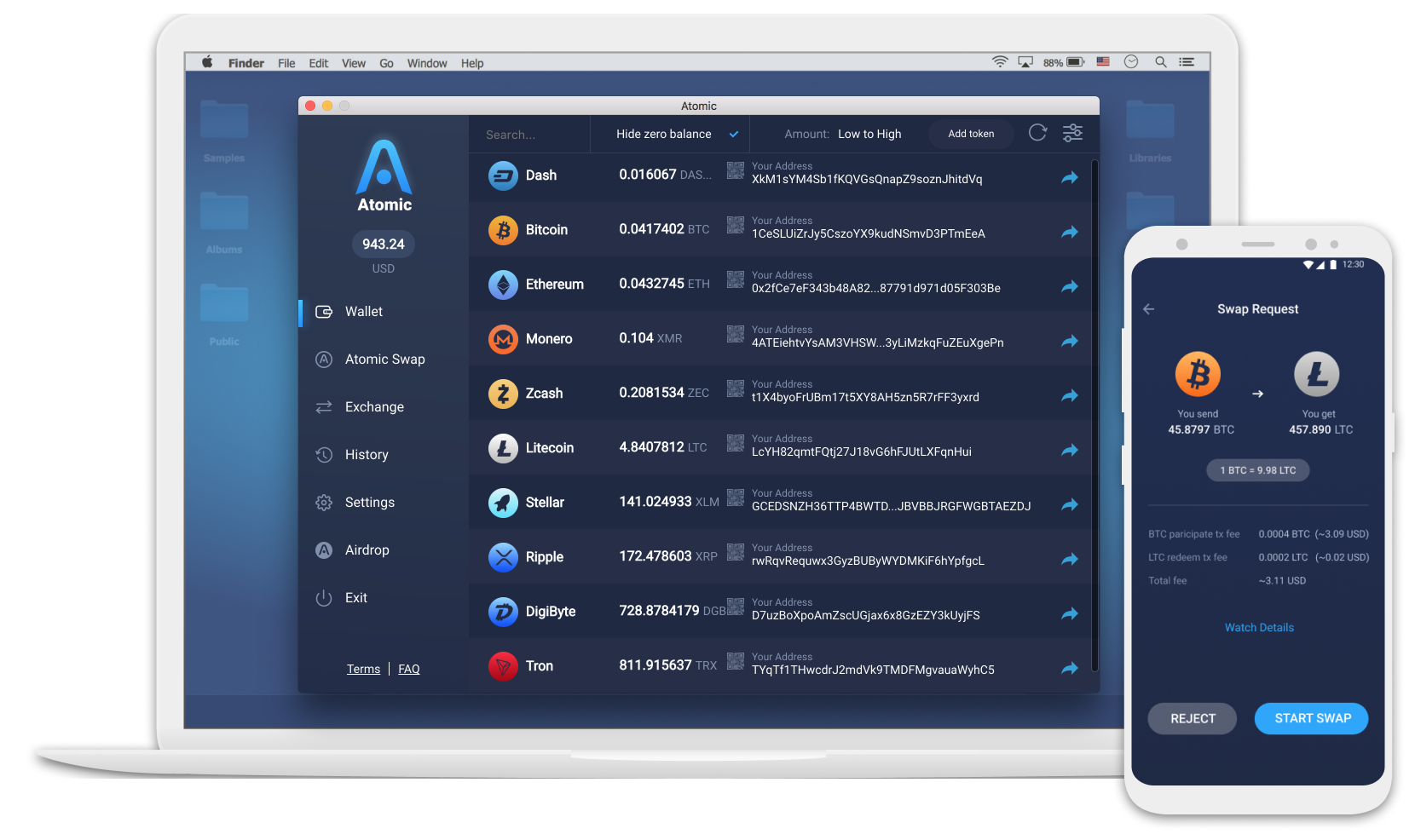 If you're looking for a handy and secure way to store Ethereum, Atomic Wallet is the perfect option. This wallet offers a lot of useful features, such as support of more than 300 coins and tokens, built-in exchange and Buy crypto options, Atomic Swaps, and much more. At the moment you can enjoy Atomic Wallet on Windows, MacOS, and Linux, and mobile apps for Android and IOS will be released in October.
In addition, Atomic Wallet has a strong growing community, while the project team constantly improves the wallet and adds new features through weekly updates.

Check the list of the most important Atomic Wallet features:
Private keys are stored on the user's device and generated from mnemonic.
Built-in Buy Crypto with credit card option, provided by Simplex
Weekly updates with new coins, tokens, and useful features
Atomic Swaps option for exchange with low fees
Custom token feature — you can manually add any ERC20 token in seconds
Instant exchange via Changelly and Shapeshift
Affiliate program for each Atomic wallet user with Atomic Wallet Coins payments

Instant 24/7-live support
Conclusion
---
As you can see, there are several Ethereum wallets for a user to decide on. These wallets perform similar functions, so it's very important only to choose the wallet that is not complicated, easy to use, has more security functions, and comes with the best reviews from other users.
It is important to note that Ethereum is still pretty young in the market (only 3 years old) and it's not as popular as Bitcoin (yet), so the wallet ecosystem has very limited options right now.
However, since Ethereum's price is on the rise lately I guess new Ethereum wallets will be available for each type of user.

CaptainAltcoin's writers and guest post authors may or may not have a vested interest in any of the mentioned projects and businesses. None of the content on CaptainAltcoin is investment advice nor is it a replacement for advice from a certified financial planner. The views expressed in this article are those of the author and do not necessarily reflect the official policy or position of CaptainAltcoin.com